GRAB A HANDFUL OF THESE LEMON SUGAR COOKIES JUST BEFORE SUMMER ENDS. IT PACKS THE PERFECT COMBINATION OF SOUR AND SWEET GIVING YOURSELF ANOTHER GREAT COOKIE RECIPE!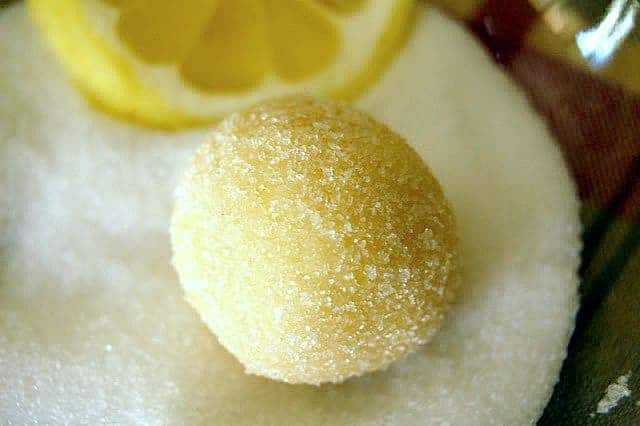 There are so many reasons to love cookies. This Lemon Sugar Snap is no different!
I burnt myself for the third time today. Not three times today, three times since I've started this blog. I suppose if you're baking every day, the odds are that you're going to increase the chances of wounding yourself.
There are two almost identical burn marks on my left forearm from reaching into the oven and touching one of the racks, and now on my right thumb; I went to reach under the baking sheet to grab what, I don't know. So, if my body ever needs to be identified, remember to remind my family about the marks on my arm and that there will probably be flour under my fingernails, too.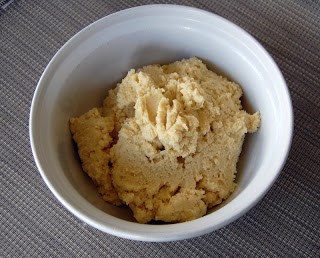 Wow! These were lemonylicious! Yes, I just created a word for these Lemon Sugar Snaps. And no, I'm not going crazy! I refrigerated for 4 hours and the dough was manageable. It did become a little sticky though when I was rolling it. I only used one large baking sheet, so in between batches I put the remaining dough into the fridge, covered.
The first batch I put into the oven, 6 were rolled in granulated sugar and 6 were rolled in confectioners' sugar. I was hoping with the powdered sugar to get the effect of those Sunshine Lemon Coolers I always ate as a kid. Oh, how I loved those! No, go. And they were too sweet.
Martha is so smart, she knows exactly what her cookies need. However, she really likes things big! Martha always does things big. I love how Martha likes big, but I like smaller cookies. She called for flattened tablespoonfuls and as you can see here, they were large cookies.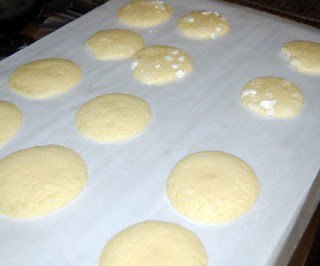 I found this recipe in the Martha Stewart's Baking Handbook, p.93; author, Martha Stewart; publisher Clarkson Potter/Publishers, a division of Random House; ISBN 0-307-23672-2.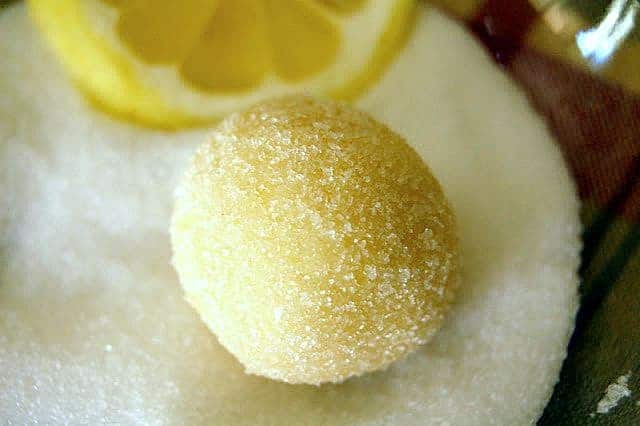 Ingredients
1 ¾

cups

flour

1

teaspoon

baking soda

1

teaspoon

cream of tartar

½

teaspoon

salt

2

sticks

1 cup unsalted butter, room temperature

1

cup

sugar

plus more for dusting

1

large egg

Freshly grated zest of 3 lemons

1

tablespoon

freshly squeezed lemon juice
Instructions
Whisk together flour, baking soda, cream of tartar, and salt in a medium bowl.

In the bowl of an electric mixer fitted with the paddle attachment, beat the butter and sugar on medium speed until light and fluffy, about 2 minutes.

Add the egg and lemon zest and juice and beat until combined.

Add the flour mixture; beat until just combined, scraping down the sides of the bowl as needed. Transfer dough to a bowl, cover with plastic wrap, and refrigerate for at least 2 hours or overnight.

When ready to bake, preheat oven to 350ºF.

Prepare two large baking sheets by lining them with parchment paper.

Place sugar in a shallow bowl and shape leveled tablespoons of dough into 1-inch balls. Roll balls in sugar to coat completely.

Place about 3 inches apart on the prepared baking sheets.

Put cookie sheets into oven and rotate about halfway through. Bake for 12 - 15 minutes or until the edges just begin to golden.

Transfer cookies to a wire rack to cool completely.

Cookies can be kept in an airtight container at room temperature for up to 5 days.
The last batch I made I used a flattened teaspoonful and baked them for 4 minutes and then rotated the rack for another 4 minutes. I like this size much better.
Trying to find that perfect holiday cookie recipe? I have you covered with these…
Peanut butter and a chocolate pretzel definitely means a great cookie! Just look at how cute that Reindeer is.
Crushed peppermint to top of a soft sugar cookie? Count me in, baby!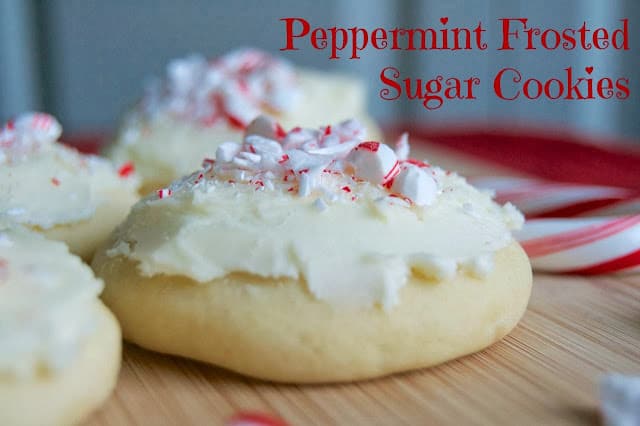 We all need some sweet treats for those Halloween parties! Make these bite-sized cookies.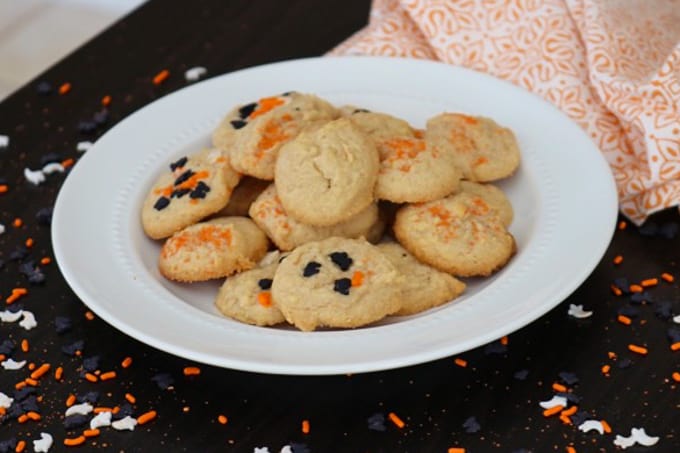 BUT, eating more of them is tempting. Maybe that's why they're supposed to be larger. My rating system is based on a scale of 1-4 with 4 rocking the house. Martha's Lemon Sugar Snaps earn a 3½ rolling pins! These would be divine with your pinky up on a cup of afternoon tea!