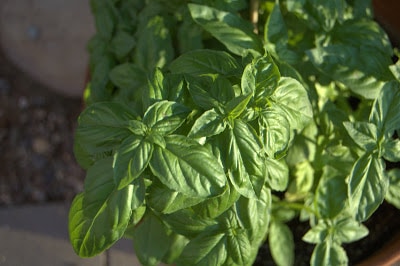 I need to share.
He gave me permission.
So I can't contain myself and I'm not holding back.
That man I sleep next to every night, aka self-dubbed "asshole with an edge" and Mr. 365, has a tendency to sleepwalk when he's overtired.
He's done it quite a few times since we've been together some 20 odd years.
It's quite entertaining, too, to say the least.
Years ago when the kids were young he'd done it.
It's the middle of the night, we're asleep in our bed…or at least one of us was.
There was a torchiere floor lamp on his side of the bed. You know, the kind that's tall where the light's reflected up to the ceiling with a rolling switch on the side.
I'm suddenly awakened by the light being turned on and off.
"Don't worry, it's ok," he says.
Seriously?
"What? What are you doing?"
"No. I got it," as he continues to turn the light off and on. "I'll protect you. The aliens are out there and this is keeping them away."
Oh, Lordie…
Now he's holding the lamp stand while still on his back, waving it back and forth as if that's really going to keep those bad boy aliens away.
I admit, sometimes I like to mess with him and see how far he'll go with it. Other times, I just wish he'd knock it off and go back to bed.
"Where, where are the aliens, honey? I don't see them."
"There, out there. Right there, see?!" He points to the air in different places above our heads then pats me on the arm and shoulder, "don't worry, this is going to protect us. I got it."
Ok, then. Good to know. I'm protected from the invisible aliens by a husband waving around a lamp.
Oh dear.
Why didn't I know this about him before we were married?
Wait a minute.
I did.
One night when we were engaged (yes, we were living in sin), he woke up, and turned the bedroom light on. I asked him what he was doing, if he was getting up to go to the bathroom.
He said, "No, I'm going downstairs to see the man with the superficial bodypart."
WHAT??!! Are you for real?
Who are you and what have you done with my boyfriend?
Wow.
So, last night…I wake up about 3:30 or so and this wonderfully entertaining man o' mine is on all fours up at the head of our bed, rummaging around, moving his pillows, and mine around, too.
Are you kidding me??!! C'mon! What the heck??
"Honey? What. Are. You. Doing?"
"I can't get out of here. Look at this! They've got it all roped off."
What's roped off, ________?"
"It is! Look at this, it's all cordoned off. There's yellow tape everywhere! Why would they do this? I have to get out of here to get to the bathroom."
Oh dear. You'd better get out of here and go to the bathroom! I certainly don't want you doing that in bed!!
That's something he hasn't done and I'll do everything I can to make sure it stays that way!
He's still moving covers and pillows around, bumping into me in the process and banging into our headboard.
"I can't get out of here." This tape…", waving around his arm.
"Turn around, the bathroom's in the other direction. It's on your side of the bed."
He's not listening.
So now he's climbing on top of me, still on his hands and knees, trying to get over me.
"WHAT are you doing??!!" Go that way, the bathroom's on YOUR side of the bed!!!"
Good Grief!!! This is MY body you're kneeling on!
With much difficulty, he finally manages to climb over me, but with his head is facing the foot of the bed, so he swipes my bedside lamp with his foot. Fortunately, it remained on the nightstand after it rattled from side to side.
I made sure he went into the bathroom.
I was too tired to go along with it. Thinking about it this morning, I should've said the President or some big shot personality was going to show up. Oh well.
I must say though, he is very entertaining.
And it's fun to tell those stories to him and the kids the next morning. They all enjoy a good laugh.
Funny, and I was thinking yesterday that I was just going to be posting a recipe because I didn't have anything to tell you.
Who knew?
Thank you, Mr. 365.
Baked Lemon Basil Trout
1 pound of trout fillets
1/2 cup fresh basil, chopped
2 tablespoons freshly squeezed lemon juice
2 tablespoons olive oil
1/ 4 teaspoon salt
1/8 teaspoon freshly ground pepper
Preheat oven to 350 degrees F.
Prepare a 9 X 13-inch baking dish by spraying it with cooking spray.
In a small bowl, combine basil, lemon juice, and olive oil and mix well.
Place fillets into prepared dish, skin side down, and season them with salt and pepper.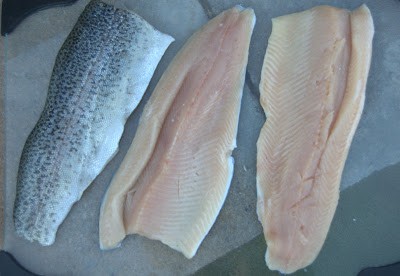 Divide basil mixture evenly among the fillets, spreading it entirely over each.
Bake for 25-30 minutes. Fish should flake easily when touched with a fork.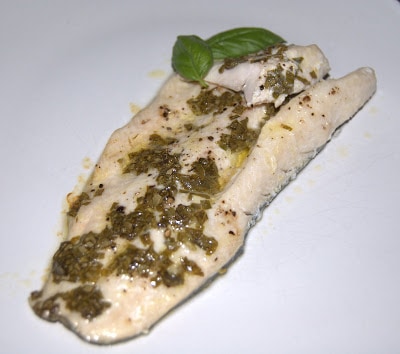 This was great because it was quick and easy. Dinners like that are great!
I rate everything I bake on a scale of 1-4 with 4 being the best and this Baked Basil Lemon Trout earned 3 rolling pins. The basil/lemon combination was delicious, but the family unanimously decided that this salmon was the best and this salmon with basil was better than the trout.
BIG baking hugs and muffins!!