I need to give each and everyone of you a BIG baking hug and thank you!!!!!
I am both very humbled and grateful that so many of you are reading each and every day, and even if it's not every day, that you keep returning.
I have received many wonderful comments and e-mails both about the recipes and my writing that it absolutely warms my heart, makes me smile and brings tears to my eyes!
I'm being serious here.
Real honest to goodness tears.
Not the crocodile type.
I am SO excited that you are making and enjoying the food that I've shared with you.
This has been such a pleasure and I am beyond thrilled that so many of you have been spreading the word about 365! Please keep it going!
How awesome you all are!
So my alarm goes off this morning. It's the alarm on my cell phone and it's set so that the sound will be low beeps. 'Cept for "low", it's still pretty loud.
It went off three times before Mr. 365 nudged me to turn it off.
I heard it, but didn't "hear" it.
Know what I mean?
I'm sure you do. You know, when a sound works itself into one of your dreams and you are experiencing the sound only in a different form than it really is.
Happened this morning.
I was pregnant, laboring in my hospital room while standing and talking to some unidentified visitors.
The monitor I was hooked up to started going off.
I waved my hand and told my visitors to ignore it.
Hence the ignoring of the morning alarm.
I apologized to the big guy in bed next to me and we both rolled over to go back to sleep.
It's Saturday and I had forgotten to turn it off after coming home from that cross country meet in the dark last night.
Mr. 365 high-fived me later while making his coffee when I apologized to him again and told him why I hadn't turned it off right away.
He thought it was pretty funny.
I made these gluten-free and dairy-free muffins for my daughter.
I purchased Almond Flour for the Cranberry Nut Cookies I made last week, but ran out of that for today's recipe. I had purchased some almonds in bulk a few days ago, so just popped those in the food processor and made my own flour. You can choose to do either.
Almond Apple Muffins – 6 muffins
1 cup almond flour
1/4 teaspoon salt
1/4 teaspoon baking soda
2 tablespoons arrowroot (it is a powdered starch that I found it in the spice section of our grocery store)
1/2 teaspoon cinnamon
2 tablespoons coconut oil, melted
2 tablespoons honey
1 egg
1 apple, peeled, cored and diced
Preheat oven to 350℉.
Prepare a 6-cup muffin tin with paper muffin cups or coat with coconut oil.
(If you only have a 12-cup tin, fill the remaining empty muffin cups with water about halfway. This will allow for even baking.)In a large bowl, combine almond flour, salt, baking soda, arrowroot powder,
Into another bowl, put coconut oil, honey, egg and mix well.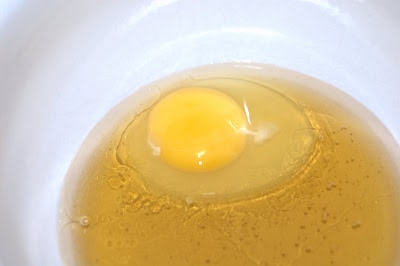 Combine wet ingredients with the dry ingredients and stir until just combined.
Stir in the chopped apple.
Fill muffin cups about 2/3 full with batterBake for 16 – 18 minutes, middles should be set and tops lightly browned.

I have to say for a muffin that didn't have all the bells and whistles of all purpose flour, butter, and milk that these tasted pretty darn good.
I rate everything I bake on a scale of 1-4 with 4 being best and these Almond Apple Muffins earned 3 1/2 rolling pins.
The texture was pretty neat.
Can I say neat to describe the texture of some food?
It was pretty dense, but at the same time a bit chewy, especially the parts of the muffin that were browned more than others.
The apple chunks were scattered nicely throughout the muffins and added some pretty great flavor.
I plan on making some more of these muffins tomorrow, but with the ripening bananas we have sitting on the counter. Tomorrow I have an addendum to this post after we review those banana muffins.
Thank you all again!
Enjoy the rest of your weekend!
BIG baking hugs and muffins!!