Chicken Divan – A chicken and broccoli casserole covered with an incredible white sauce made from cream, sherry, and cheese. It's the perfect dinner for any time of the week!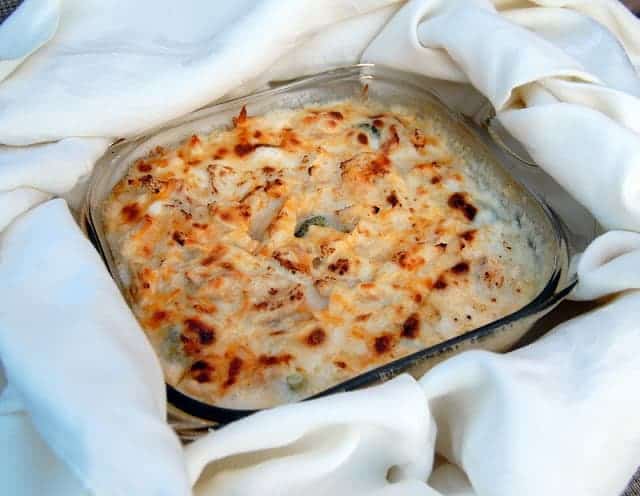 A dish with shredded chicken, broccoli, and topped with this sauce needs a prize for sure.
There aren't many dinner recipes where I'll go out of my way to make if I'm on a busy schedule. Most of them aren't worth the effort and it makes me rushed even more. That's why I'm telling you this Chicken Divan is on another galaxy when compared to all the other meals at dinner time. I can already taste the sauce and boy is it a good one. The parmesan cheese is just one of the awesome ingredients to this masterpiece.
For a dinner this good, the time it takes always astonishes me. Most of the time I have the chicken prepared beforehand because our family eats so much of it. Yay me!
I don't know if you can even call this a casserole. What actually is the definition of one? Mmmm… guess I'll be looking that up after I finish with this post. Anyways, with the chicken browned, the broccoli browned and the sauce in that creamy, warm state, my belly is always happy when I finish my serving of the Chicken Divan.
SAVE THIS CHICKEN DIVAN TO YOUR FAVORITE PINTEREST BOARD!
I have to be honest, I LOVE my life!
I had coffee this morning which turned into lunch with a good friend today and we had some amazing laughs and conversation. Thank you, Laura! I've been reconnecting with some old friends lately and I must say that it's wonderful. It's also comforting to know that when you need someone in times of stress or crisis that someone will be there.
I've always preferred to be there for others. It's so much easier for me to "pay it forward" as opposed to asking accepting the support or help once it's needed. But that's what life's about isn't it? Love thy neighbors as you would love thyself. Besides, it's ALWAYS good to reconnect with your girlfriends and have a good laugh because that's the best medicine. And boy, does it feel good when my cheeks hurt!
Tonight's dinner is sponsored by (no, not sponsored, just wanted to sound like a voice-over for a commercial) or rather adapted from The New Doubleday Cookbook; authors, Jean Anderson and Elaine Hanna; publisher, Doubleday, a division of Random House; ISBN 0-385-19577-X.
For this recipe and others that require cooked chicken, I use my George Foreman Grill – similar to the one pictured HERE on Amazon. It cooks the chicken in 6 minutes flat, leaving it tender and very juicy! It's also very handy to use when I want to make a very quick dinner.
You could also use a rotisserie chicken in this recipe, just make sure it equals about 3 cups.flour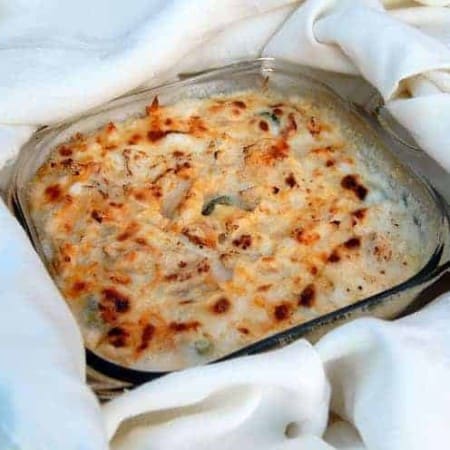 Ingredients
¼

cup

butter or margarine

¼

cup

sifted flour

1

cup

chicken broth

1

cup

milk

¾

teaspoon

salt

⅛

teaspoon

white pepper

¼

cup

grated Parmesan cheese

3

tablespoons

dry sherry or an unfiltered apple cider if you prefer not to use the alcohol

1

head broccoli

about 1½ pounds trimmed and chopped

3

cooked chicken breasts

about 1- 1½ pounds, cut into small pieces

1

cup

shredded Cheddar / Monterey Jack Cheese

½

cup

heavy cream
Instructions
Preheat oven to 350 degrees F.

Melt butter in a saucepan over moderate heat, blend in flour, slowly add broth and milk, and heat stirring until thickened; mix in salt, pepper, the ¼ cup Parmesan cheese, and the sherry.

Arrange broccoli in a single layer in a buttered 8 X 8-inch baking dish and top with chopped chicken. Spread shredded cheddar/jack cheese evenly over chicken.

In a mixing bowl, beat cream until soft peaks form and fold into sauce.

Pour evenly over chicken.

Bake, uncovered about ½ hour until bubbly.

Broil quickly to brown and then serve.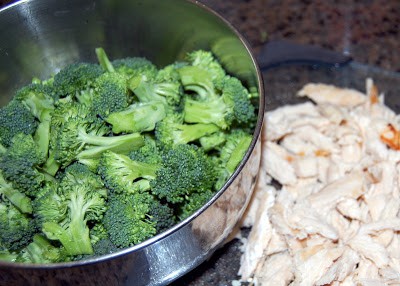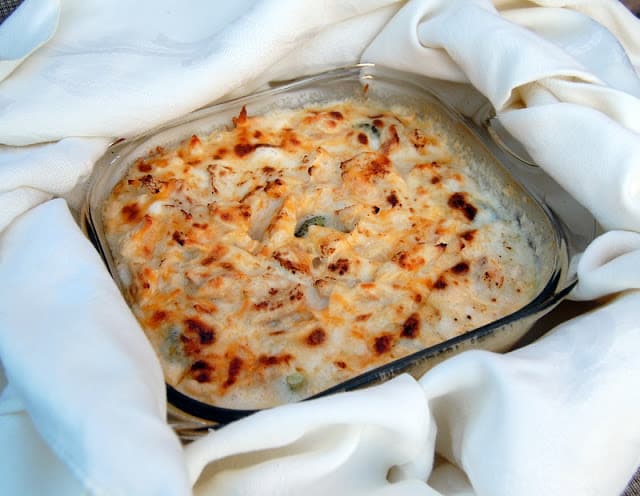 There are a lot of days where I have NO CLUE what to make. The dreaded question of "Mom, what's for dinner?" will be put on my gravestone. For those days though, my pork potstickers are my answer.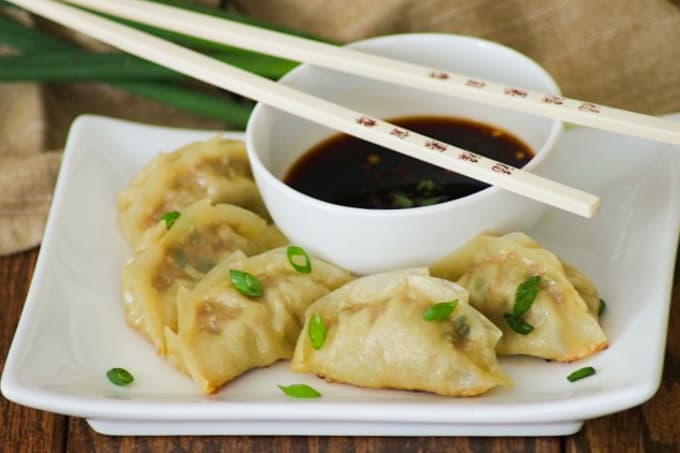 After a long days work picking up the kids and doing "adult things", I found this chicken-n-dumplins a terrific and hearty meal that is sure to please the hungry appetites of the other members of your family.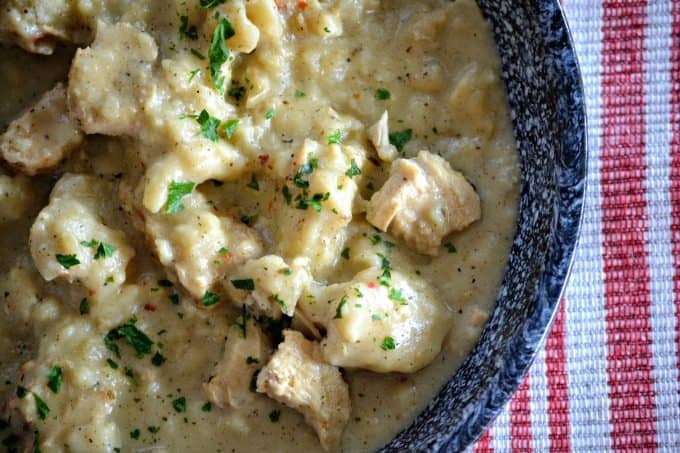 We really liked this dish – I must say, it's a keeper I rate all of my dishes on a scale of 1-4 with 4 being the absolute best and this one earned 4 rolling pins.
The sauce was delicious and with the extra shredded cheese I added, it had a lot of flavor to it. I always think it's great to have a vegetable in a casserole especially if there are children involved. They don't even think twice about it, especially if it tastes good.
**This post contains an affiliate link(s). These are links that can take you to a product (or products) that I recommend. I do receive a portion of the sales or credit for my future purchases from any items purchased through those links. Your purchases encourage my baking, cooking and butter habit, and contribute to the life of this blog. I thank you so very much for your support. Let's keep having fun in the kitchen!!**