3 Ingredient Strawberry Sauce – put frozen strawberries, water, and some granulated sugar for this easy addition to ice cream, crepes, pancakes and more!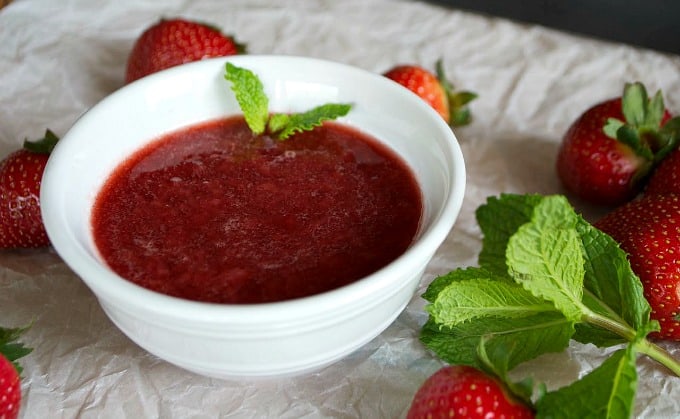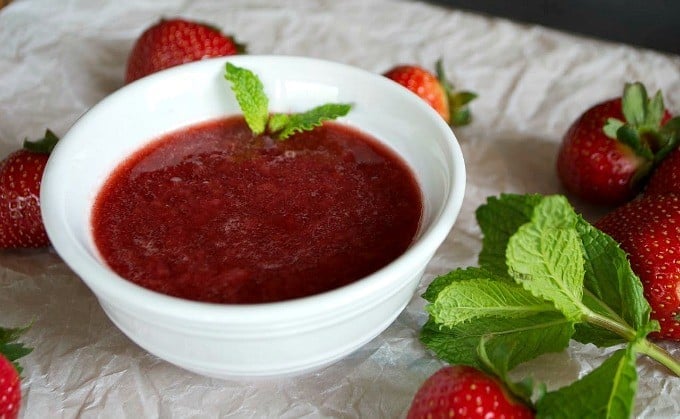 This strawberry sauce…
Oh, yes, this sauce.
I don't know why I don't make it more often. It's so gosh darn easy.
I think it might be because it's associated with the blintzes I make only on holidays or for the kids' birthdays.
This sauce is a must when I make that dish. It's just a given that when mom makes the cheese blintzes, this strawberry sauce will be going on top.
SAVE THIS STRAWBERRY SAUCE RECIPE TO YOUR FAVORITE PINTEREST BOARD!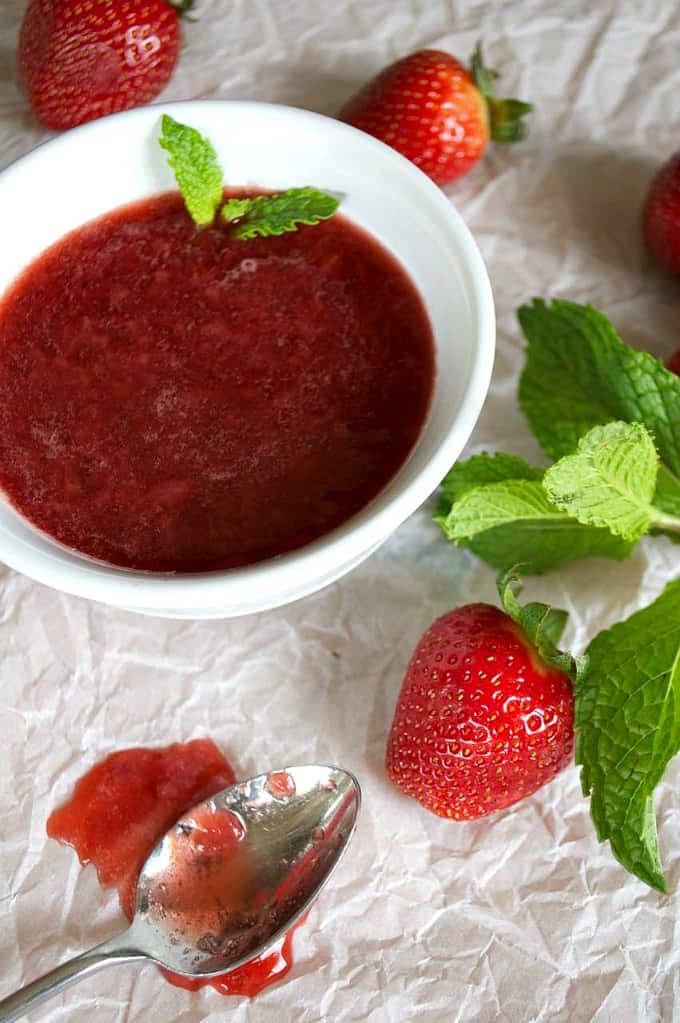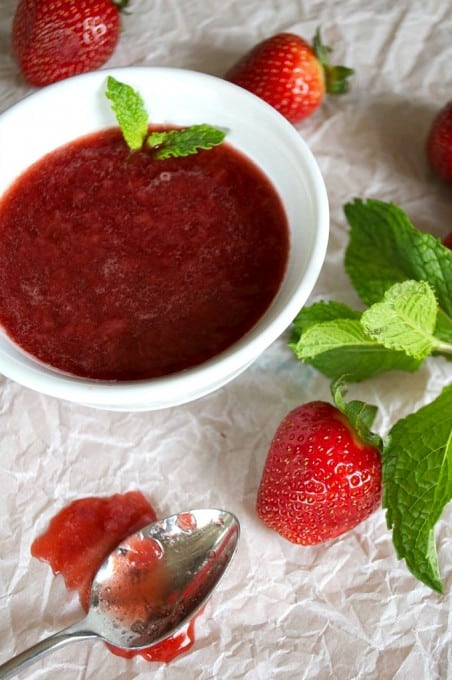 I tried the canned fruit fillings once. Nada. Those were still sitting in the bowls and this stuff was annihilated.
Ok, maybe that's a bit of a gross exaggeration, but there was a very tiny amount remaining when all was said and done.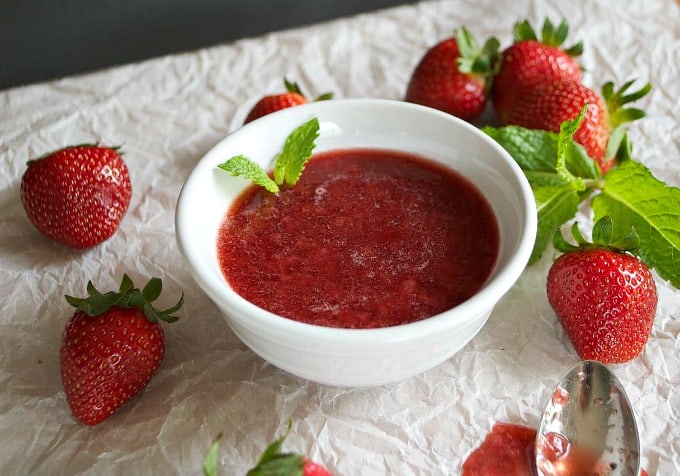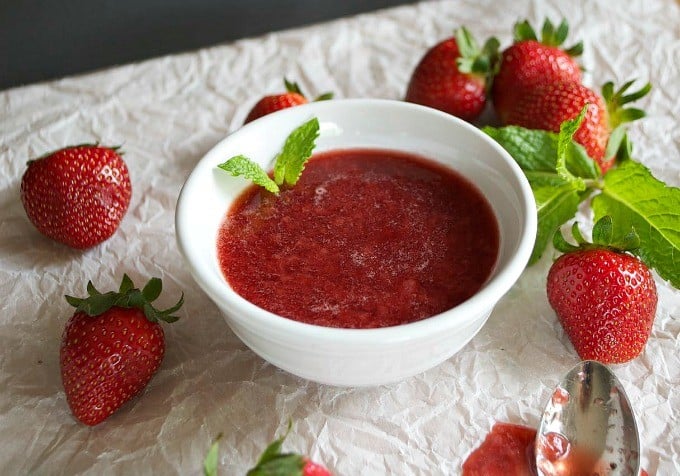 If by chance there happens to be any left, we usually put it on top of our ice cream. I especially like it on top of my coffee ice cream. YUM!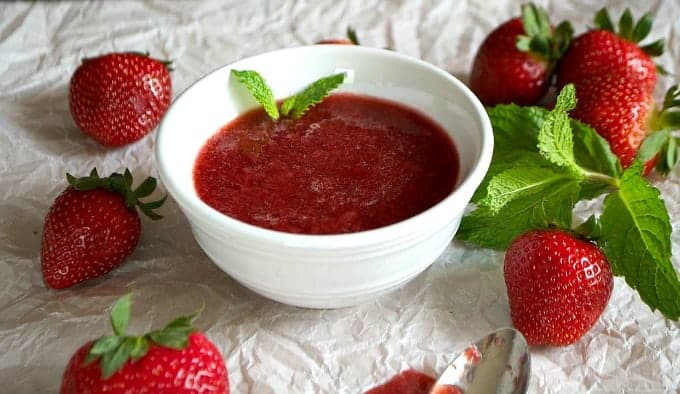 3 Ingredient Strawberry Sauce
Ingredients
1 16- ounce bag frozen strawberries thawed
½ cup granulated sugar
½ cup water
Instructions
In a medium saucepan, combine the strawberries, sugar and water.

Heat on medium high until boiling.

Reduce heat to medium low and simmer for 15 minutes stirring occasionally.

About halfway through, use a potato masher to mash the strawberries or before putting the thawed strawberries into the pan, smash them gently in the bag with your hands.

Can be served warm or cold.
Notes
Can be refrigerated for up to a week in a closed container.
Did you make this recipe?
Share it with me on Instagram and make sure to follow me on Pinterest for more recipes.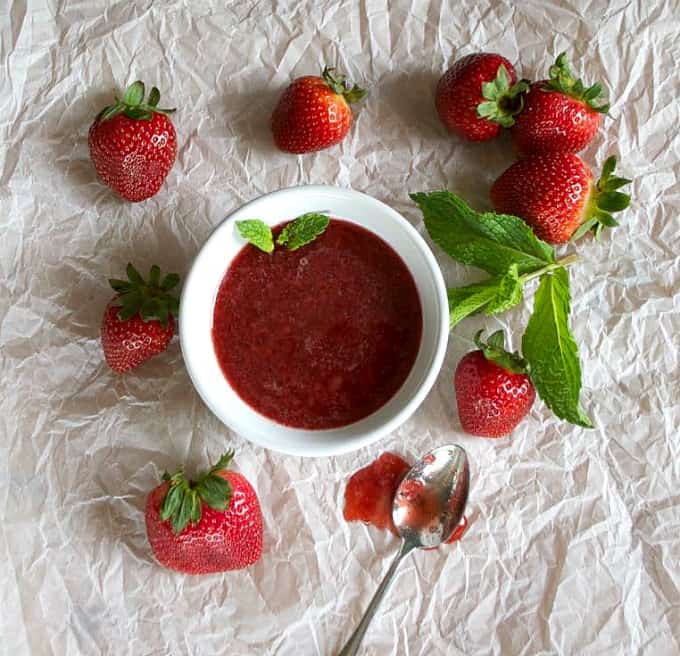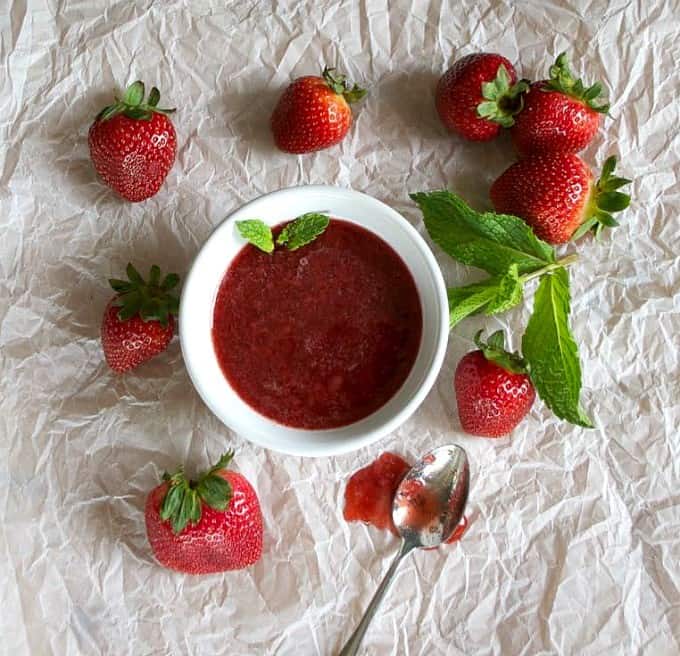 I rate everything I make on a scale of 1 -4 with 4 being the best and this 3 Ingredient Strawberry Sauce earns 4 rolling pins again and again and again.
It's so super easy and simple. Just remember to watch the pan as it boils as it can tend to boil up and quite possibly over, and I would hate for you to have to clean that mess up.
Make sure to take a look at these awesome recipes as well…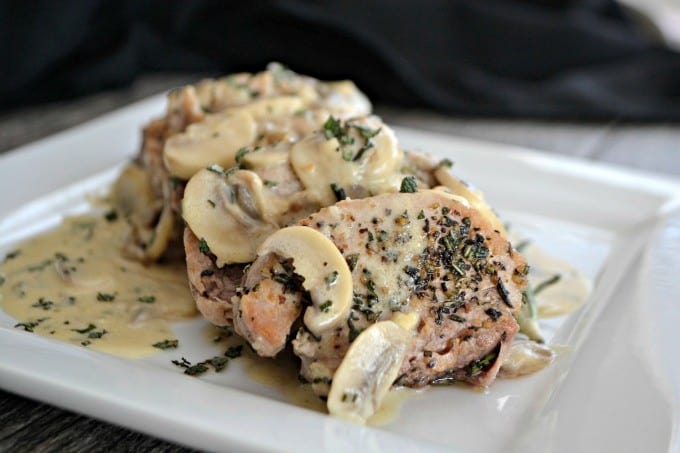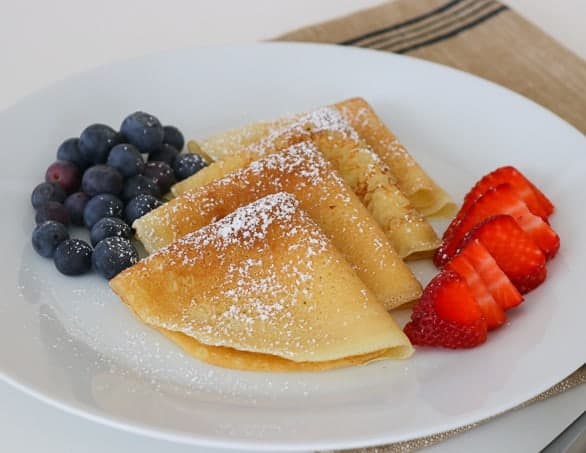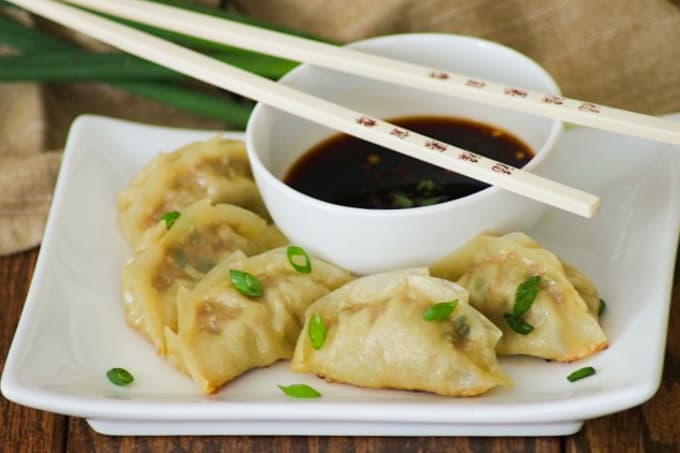 If you find that's happening, just reduce the heat and stir. Been there, done that, so let me save you the trouble.
One day I'll put the blintz recipe up. They're a bit time consuming but are SO very worth it.
Reader Interactions