Who would have thought the classic homemade Pound Cake with cut strawberries and topped with whipped cream was so delicious.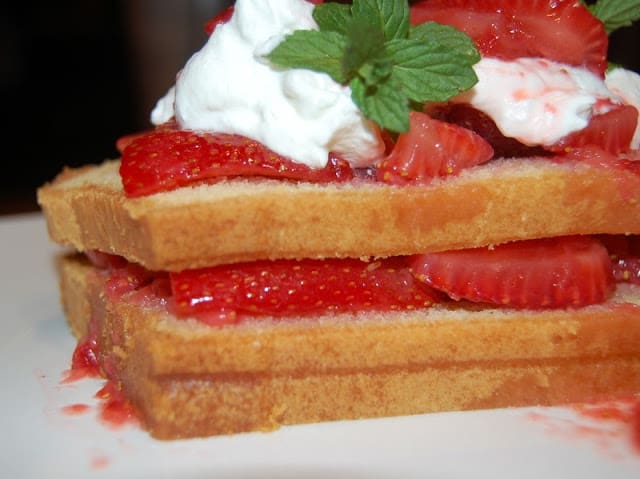 A filling dessert that never disappoints. That's what you'll get with this delicious pound cake!
Why would I want a thin slice of Pound Cake? That's definitely not the point of a dessert that's this good, right? Save a little room is what I always remember from when I was younger. Even if I was stuffed and couldn't eat another thin mint! I'd say my inner child would be happy for this recipe.
I cut the end piece off just to give it a taste test. The reasoning behind that was to make the next slice even for the picture I wanted to take (it's a good excuse, don't you think?). After tasting, I decided I wanted a much bigger piece. No thin slices for me, thank you very much. It all worked out in the end which I'm happy about.
I never used to cut thin slices when I'd buy the Sara Lee pound cake either. Why start now? And especially if it's homemade deliciousness. Can I tell you, (well, I'm going to tell you anyway) that after eating that homemade pound cake, I will never, never buy another Sara Lee pound cake again!
They have unfortunately lost my business; it was that easy to make and that good! Oh my goodness! It was delicious plain, and it was also extremely delicious with the strawberries and whipped cream. I put on it to make strawberry shortcake.
SAVE THIS POUND CAKE RECIPE TO YOUR FAVORITE PINTEREST BOARD!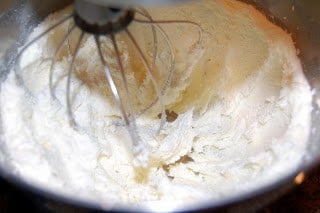 "And the Oscar goes to…" I love watching the Academy Awards, seeing the stars in their gowns and tuxes and predicting who's taking home what award. Now I have to rent those movies that I didn't even know were nominated, and the ones in which the various actors and actresses were nominated.
Next Sunday we're watching the All-Star episode of 'Chopped' on the Food Network. Ok, it's a plug I'm not getting paid for, but I'm so excited about it, I can't keep it to myself. They are going to have the judges be the actual chefs competing against one another.
This is something I've always wanted to see since the show started. What would the judges do with the basket of mystery ingredients they are given? I wonder who will be judging them? I cannot wait!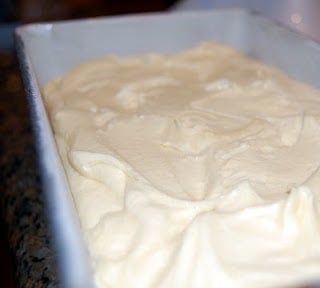 Even my husband's excited for it which, if you know my husband, says quite a bit. For him to be excited about a show that doesn't have men chasing after some type of ball or men dressed in striped shirts with whistles is pretty amazing. Guess he's got the main priorities in his life straightened out, which is more than I can say for myself.
But he watches it every week with me. It's actually the one show each week that we will not miss. There's always been a show like that. Back in the day, it used to be 'Hill Street Blues', then the reruns of 'St. Elsewhere', then 'Seinfeld', 'The Sopranos'. Nowadays there are still some great shows on, and many more to come, but I'm a stickler for the older ones. Just my cup o tea and bias nature for the past decades.
You know what I mean. That one show you sit and watch each week, and then you're disappointed when the episode is over because you know you have to wait another whole week until the next one.
The recipe is from The Fannie Farmer Cookbook Thirteenth Edition, p. 571; author, Marion Cunningham; publisher, Alfred A. Knopf, division of Random House; ISBN 0-394-56788-9.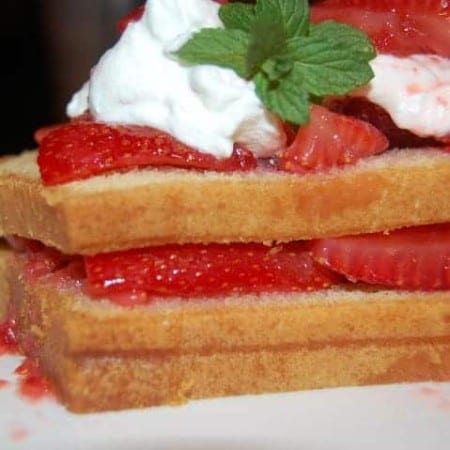 Ingredients
1 cup butter room temperature
1 ⅔ cup sugar
5 eggs
2 cups cake flour
½ teaspoon salt
1 teaspoon pure vanilla extract
Instructions
Preheat oven to 325 degrees F. Butter and lightly flour a 9 x 5-inch loaf pan.

Cream the butter, slowly add the sugar. Beat until light and fluffy.

Add the eggs, one at a time, beating each in well.

Stir in the flour, salt, and vanilla, and combine well.

Pour into prepared baking pan.

Bake for 1 1/4 - 1 1/2 hours or until a toothpick inserted into the middle comes out clean.

Cool in the pan for 5 minutes before turning out onto a rack.
Nutrition
Calories: 4146kcal | Carbohydrates: 516g | Protein: 59g | Fat: 209g | Saturated Fat: 124g | Cholesterol: 1306mg | Sodium: 3104mg | Potassium: 608mg | Fiber: 6g | Sugar: 334g | Vitamin A: 6860IU | Calcium: 215mg | Iron: 6.1mg
Did you make this recipe?
Share it with me on Instagram and make sure to follow me on Pinterest for more recipes.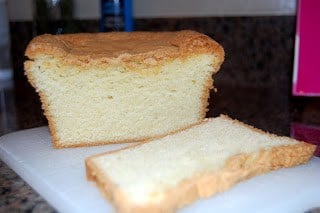 And there's plenty of all of it left, so when everyone's at school tomorrow and my husband is at work, guess what I'll be eating? Hee hee. We all need to treat ourselves every once in a while. If not, what are we doing with our lives!
I didn't even use cake flour as it said and it was still to die for. I can't imagine what if would taste like if I had used it.
Top of the pound cake with these delicious toppings! Or find other ways to use them in your dessert recipes.
How can you say no to a homemade whipped cream recipe? I know I can't, especially when it's on a favorite dessert of mine! Mhmmm…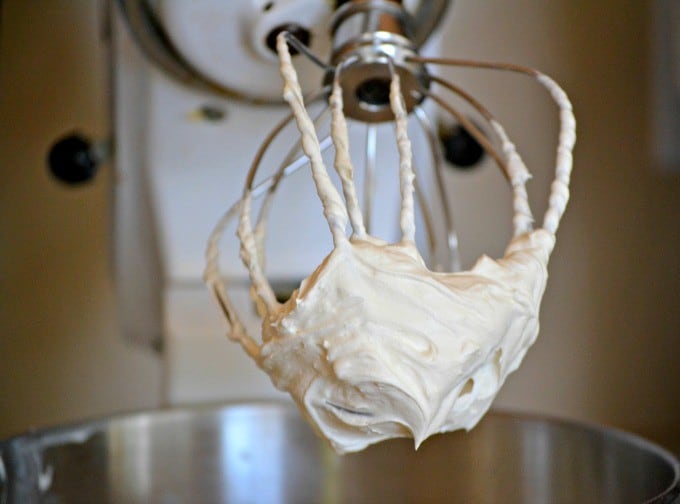 Whether you pour it on crepes or use it for something else, this Strawberry sauce is a recipe straight from Heaven!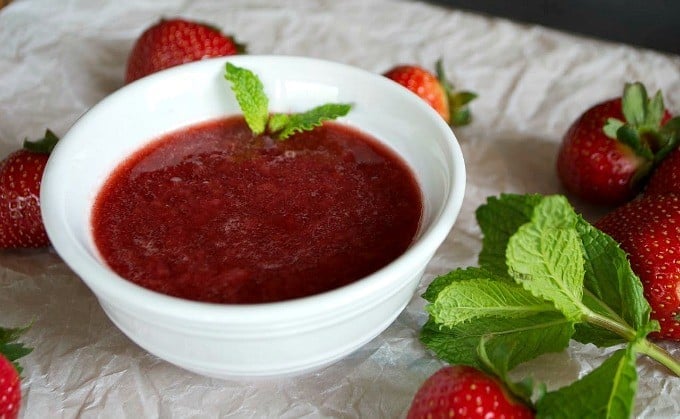 How does that saying go…Pumpkin and spice and everything nice! That's what this recipe is all about. If only it was acceptable to use it all year round.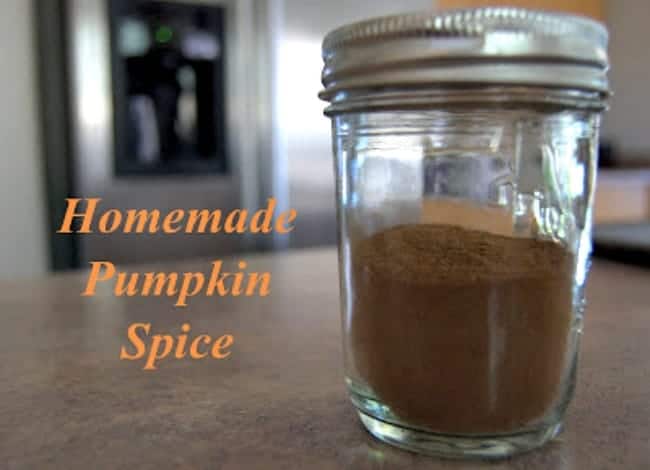 The rating for the Fannie Farmer pound cake recipe: 4 rolling pins! This one's a winner!! A great and easy dessert to serve to guests or just to eat yourself, like me, tomorrow. Yeah, not really looking forward to that weigh-in this week. Oh well, just a little more needed exercise to work it off.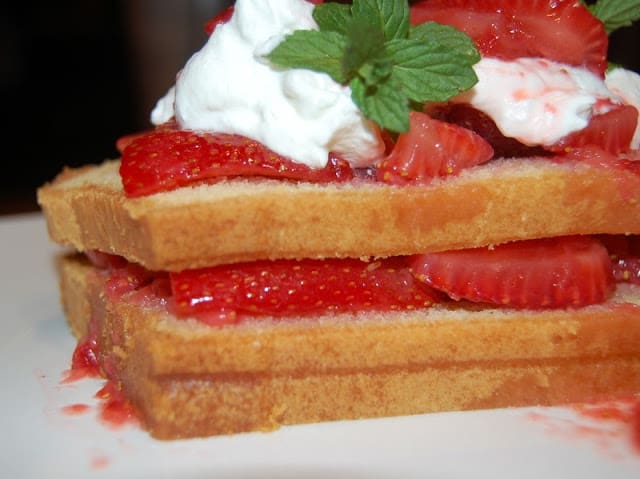 Reader Interactions