Cherry Pound Cake – a moist, delicious pound cake with fresh cherries added. It will be a hit at your next party or perfect with some afternoon tea.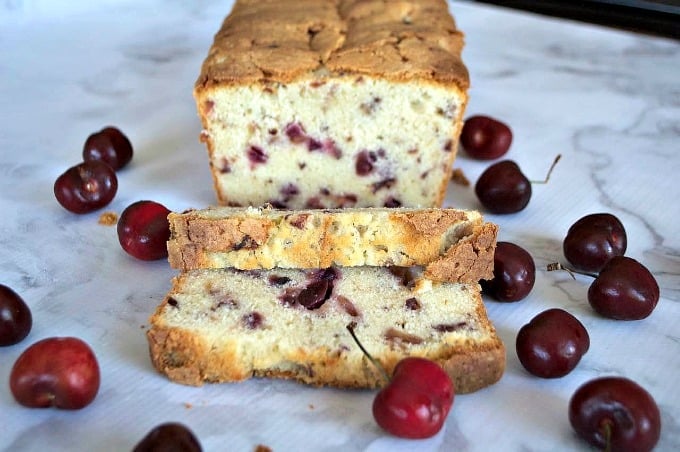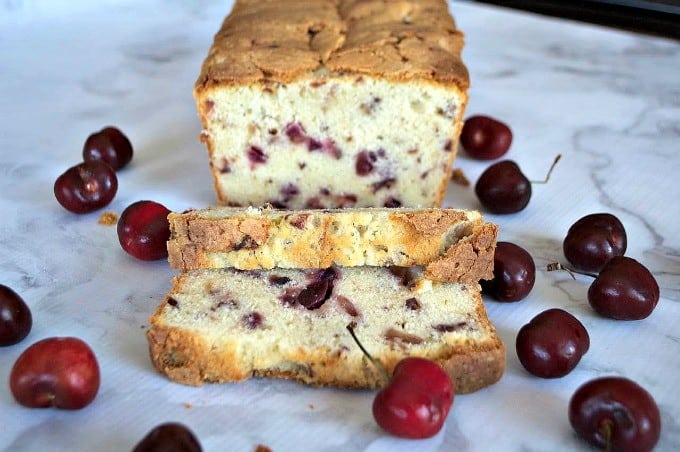 Get to the store and buy those cherries while you still can!
When cherries are in season, I'm in love! But they just aren't around for too long which makes me sad.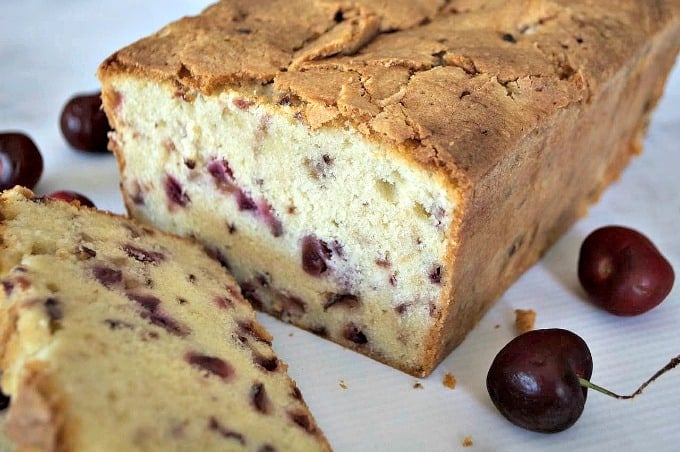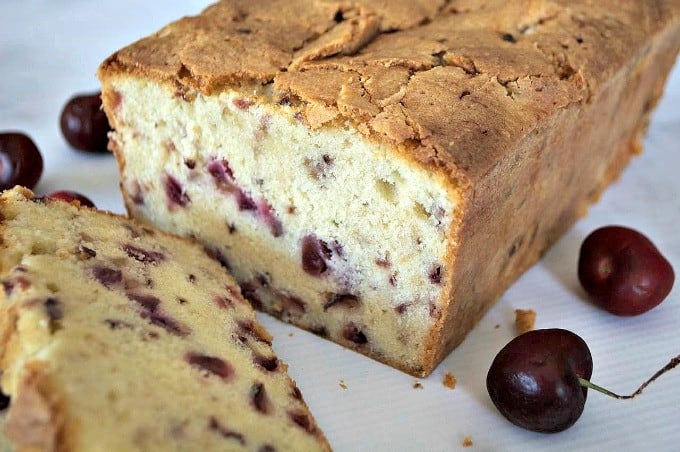 I remember when I was little my friends and I used to have pit spitting contests to see who could spit their's the farthest. I never won, but I did learn to tie a knot in the stems with my tongue!
My one claim to fame.
I know I'm not the only one in the world who can do it and at this age, it takes me quite a bit more time. Guess the old tongue just ain't what she used to be.
SAVE THIS POUND CAKE TO YOUR FAVORITE PINTEREST BOARD!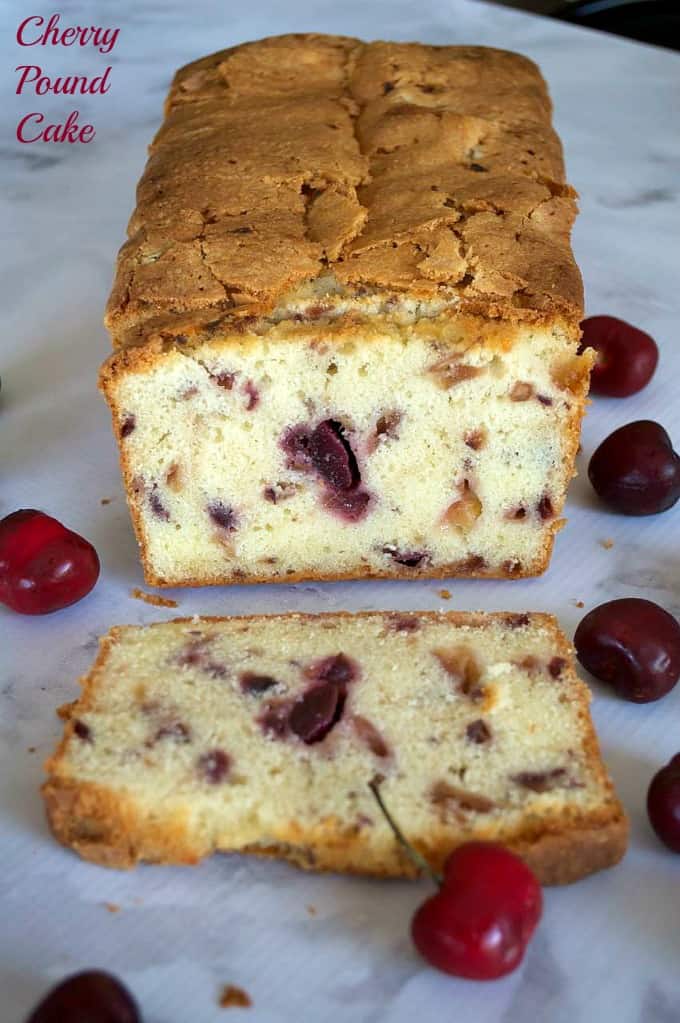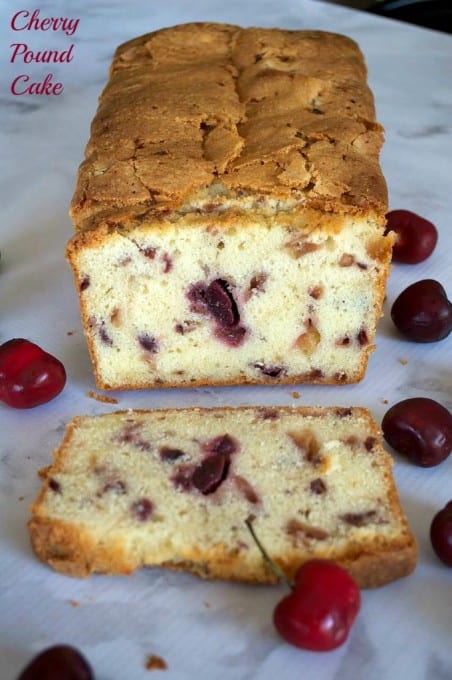 I used the pound cake recipe from my The Fannie Farmer Cookbook Thirteenth Edition, p. 571; author, Marion Cunningham; publisher, Alfred A. Knopf, division of Random House; ISBN 0-394-56788-9.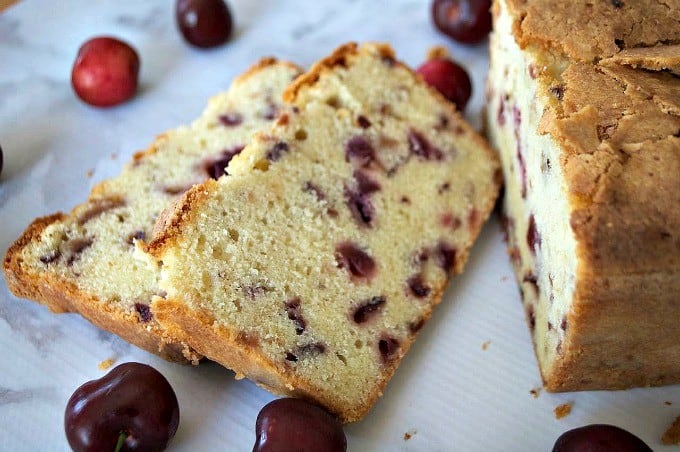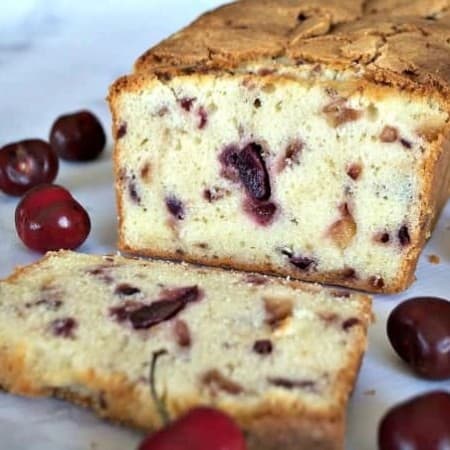 Ingredients
½ lb. 16 tablespoons unsalted butter
1 ⅔ cup sugar
5 eggs
2 cups cake flour with 1 tablespoon removed and set aside
½ teaspoon salt
1 teaspoon pure vanilla extract
1 ½ cups chopped fresh cherries
Instructions
Preheat oven to 325 degrees F.

Butter and lightly flour a 9 x 5-inch loaf pan.

In a small bowl, mix the chopped cherries with the reserved tablespoon of cake flour until well coated.

Cream the butter, slowly add the sugar, and beat until light.

Add the eggs, one at a time, beating each in well.

Stir in the flour, salt, and vanilla. Combine well.

With a rubber spatula, gently fold in the cherries.

Spoon into the pan.

Bake for 1 1/4 – 1 1/2 hours, or until a toothpick comes out clean.

Cool in the pan for 5 minutes before turning out onto a rack.
Did you make this recipe?
Share it with me on Instagram and make sure to follow me on Pinterest for more recipes.
I rate everything I make on a scale of 1 -4 and this Cherry Pound Cake earned 3 rolling pins.
It was good with the cherries in it, but all I could think about while eating it was enjoying plain pound cake with some strawberries and whipped cream.
It was a nice change from a plain pound cake though and was a great way to use those delicious fresh cherries.
If you like this Cherry Pound Cake then you'll love…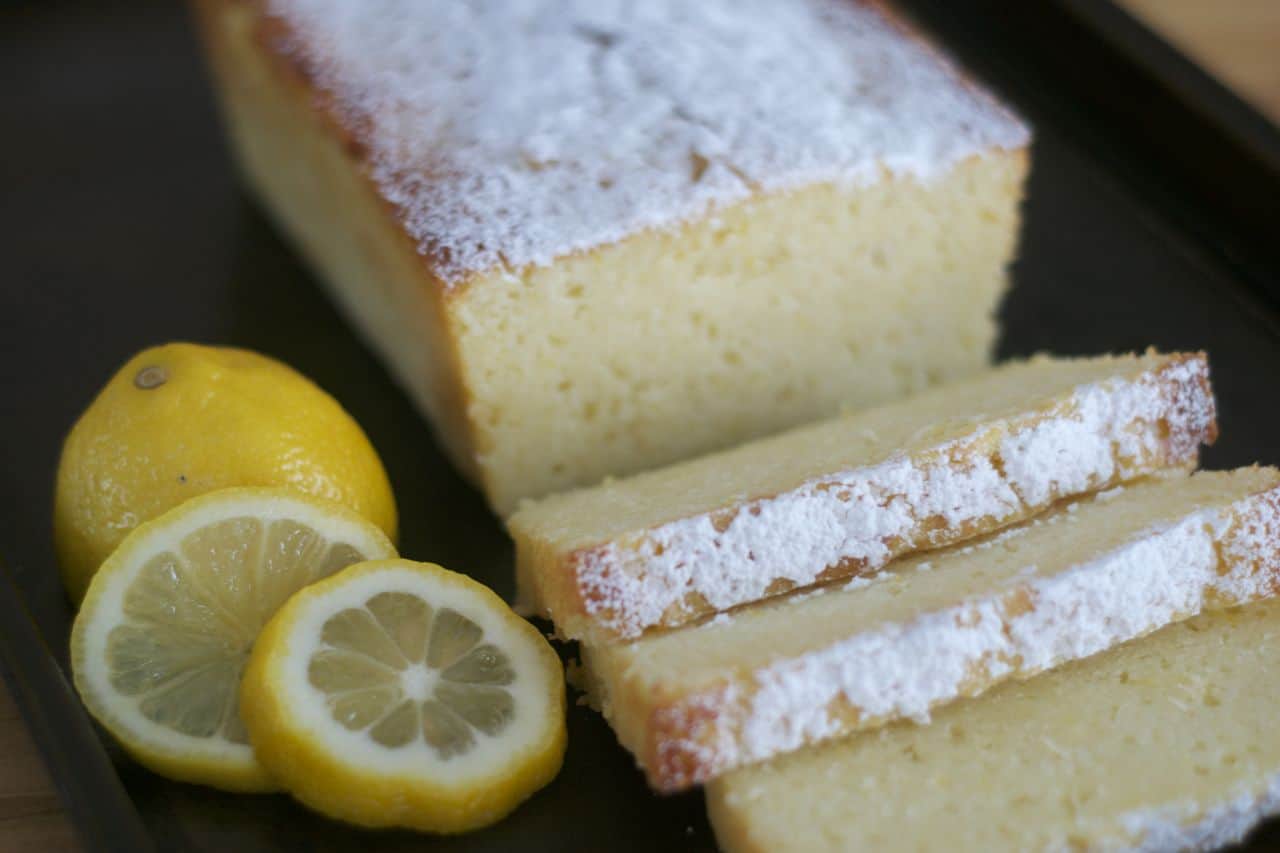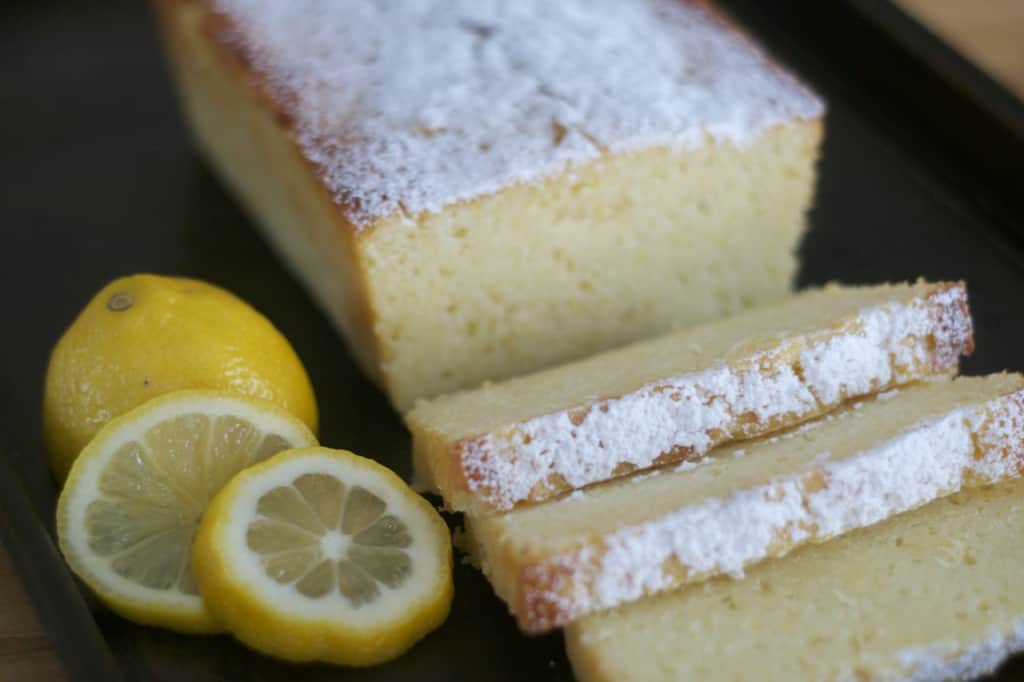 Reader Interactions