This shop has been compensated by Collective Bias, Inc. and its advertiser. All opinions are mine alone. #SipYourSummer #CollectiveBias
This Lady LiberTEA Raspberry punch made with a homemade raspberry syrup, Snapple Lady LiberTEA and club soda is a drink your summer party guests are sure to enjoy!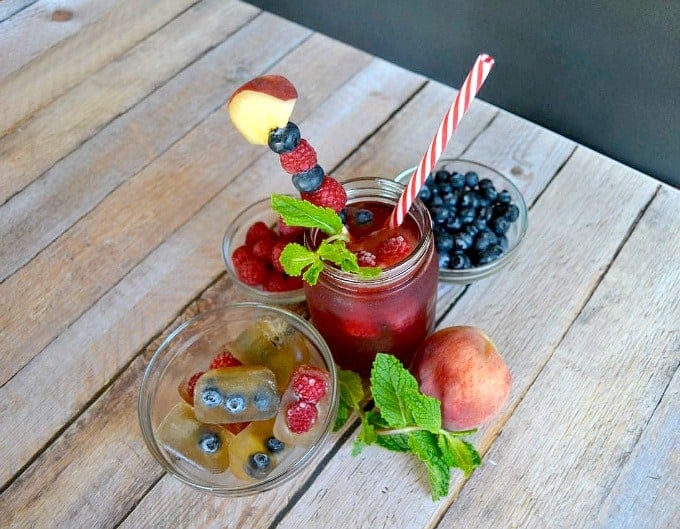 Our middle daughter is home for the summer.
She's attending college in Pennsylvania and I have to admit that it's nice to have her home.
I love that she's so far away because it's great for her independence, but at the same time I hate it. I just miss her so. It's pretty awesome though that we all have cell phones so we can text or talk whenever we have the urge and can actually see each other's face via the internet. It still amazes me. I can't possibly imagine how parents, especially mothers, managed when we were young with only landline phones.
SAVE THIS RASPBERRY PUNCH RECIPE TO YOUR FAVORITE PINTEREST BOARD!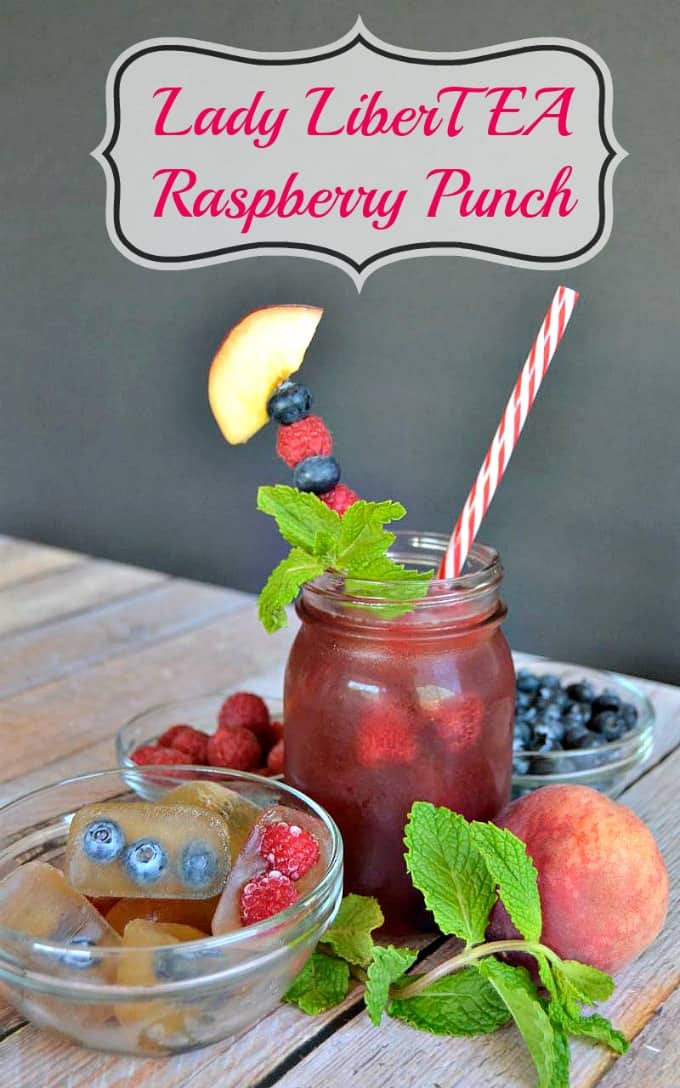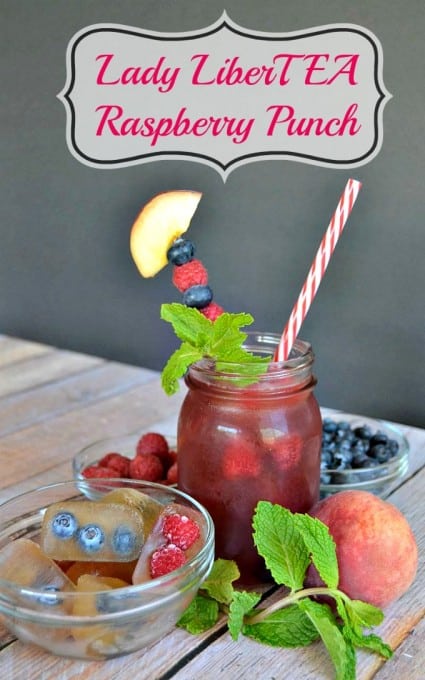 On one of my daily jaunts to Walmart (kidding, not kidding), she was with me and was thirsty. Snapple is one of her favorites, especially their Peach Tea, but when she saw the new Lady LiberTEA and read what was in it, she HAD to have some. Oh, I love this kid o'mine!
It starts with a black tea with RED raspberry, WHITE peach and BLUEberry flavors. This flavor is only available in stores between May 1st through July 4th in 16oz singles and 6 packs. So, go get some while it lasts!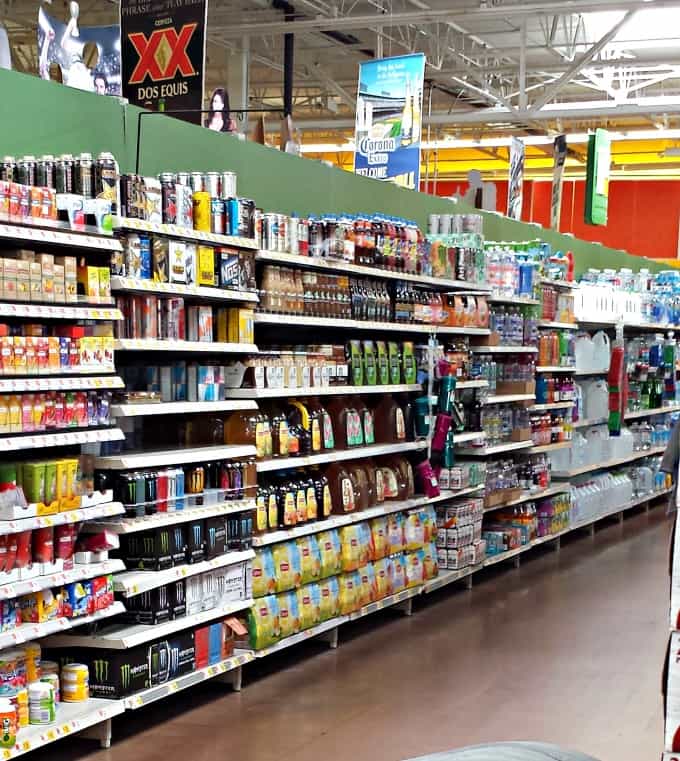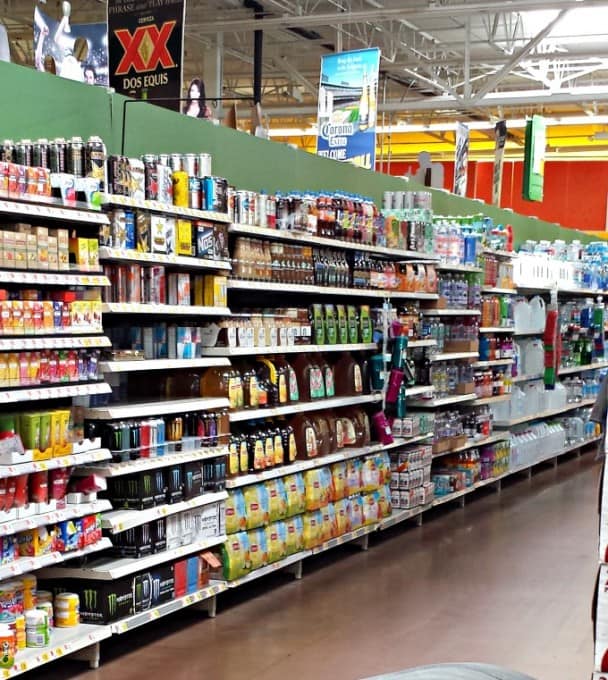 We had a great idea of making our punch more festive by making some Berry LiberTEA Ice Cubes. That way as the ice starts to melt, you won't have watered down punch, just more tea added to it!
And the homemade raspberry syrup gave it some great extra flavor, but didn't detract at all from the tea.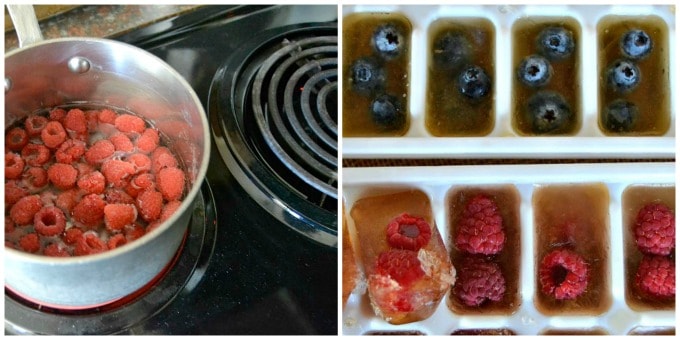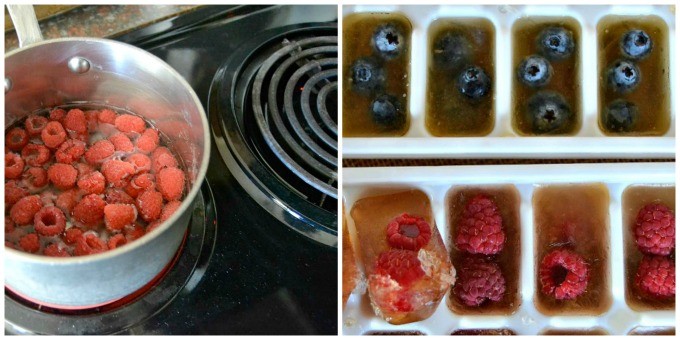 Be careful when adding the liquids to the pitcher because you'll want every last drop, believe me.


SIGN UP FOR THE 365 DAYS OF BAKING & MORE
NEWSLETTER BELOW!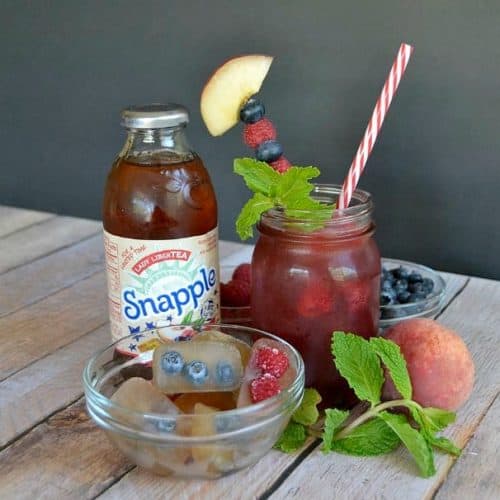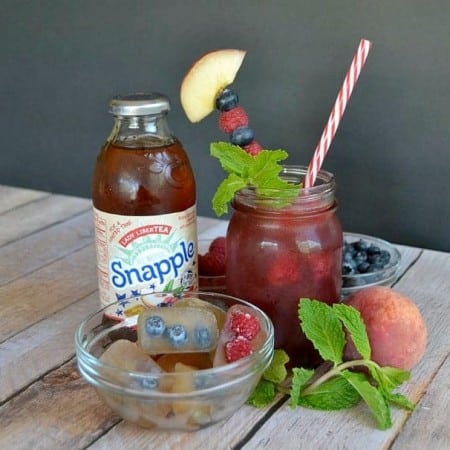 Lady LiberTEA Raspberry Punch
Ingredients
Berry LiberTEA Cubes
1 cup fresh blueberries
1 cup fresh raspberries
3 cups Lady LiberTEA
Raspberry Syrup
¾ cup fresh raspberries
1 cup water
¼ cup sugar
Lady LiberTEA Punch
1 cup raspberry syrup
3 cups Snapple Lady LiberTEA
1 cup club soda
Additional fresh blueberries raspberries, and white peaches and mint for garnish
Instructions
Berry LiberTEA Cubes
In one ice cube tray, place 2-3 blueberries in each compartment. Do the same with the other tray and the raspberries. fill the trays with the Lady LiberTEA and freeze until set, about 4 hours.
Raspberry Syrup
In a small saucepan over medium heat, combine raspberries, water and sugar. Stir and bring to a boil.

Lower hear to medium-low and let simmer for 10 minutes, stirring occasionally.

Strain through a fine sieve to remove the seeds.

Will make one cup.
Lady LiberTEA Punch
Into a large pitcher, pour the one cup of raspberry syrup.

Add the three cups of Snapple Lady LiberTEA.

Pour in the one cup of club soda and stir.

Chill for a couple hours.

Before serving, add a few Berry LiberTEA Cubes to the pitcher as well as to the drinking glasses.

Garnish each glass with wooden skewers of fresh raspberries, blueberries and peach slices along with a sprig of mint.
Did you make this recipe?
Share it with me on Instagram and make sure to follow me on Pinterest for more recipes.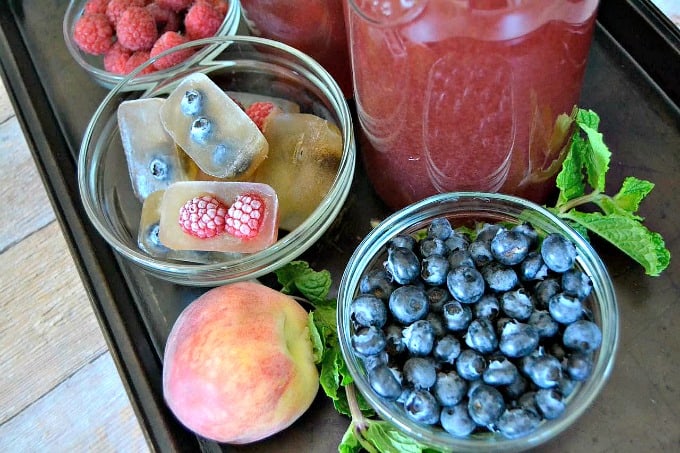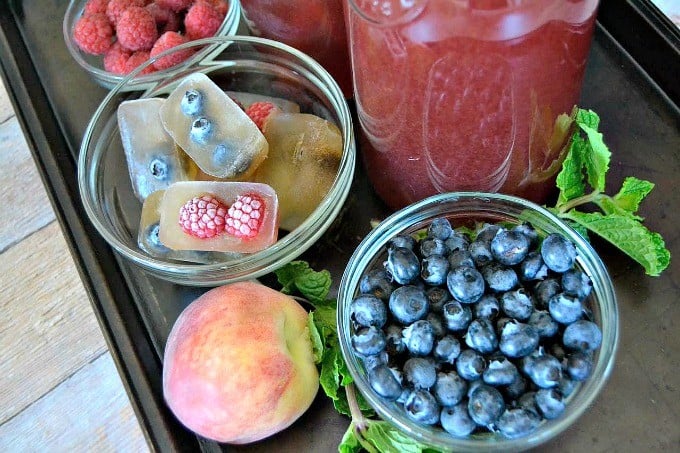 So, I guess it's safe to say that my daughter has me hooked on Snapple as well. Of course, when she returns to school I'll miss her lots, but when I'm able to quietly steal away from it all for a "me moment", you can bet I'm going to grab a Snapple and think of her.
I really love the variety of flavors and how it can be turned into some great recipes for your summer party, but one thing I really enjoy every time I open a bottle of Snapple is that I learn something. Their caps are SO cool!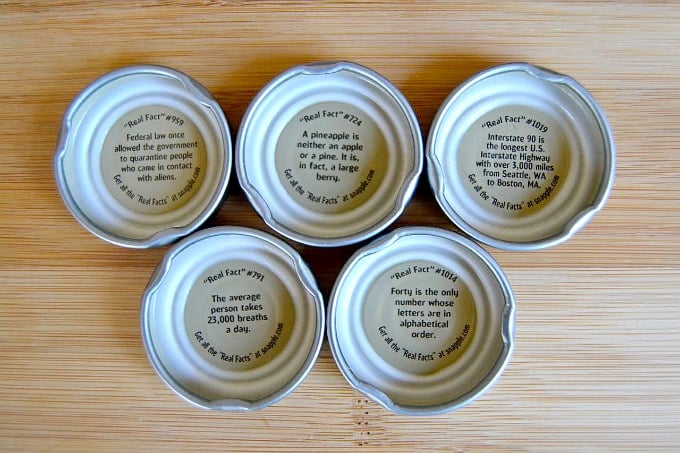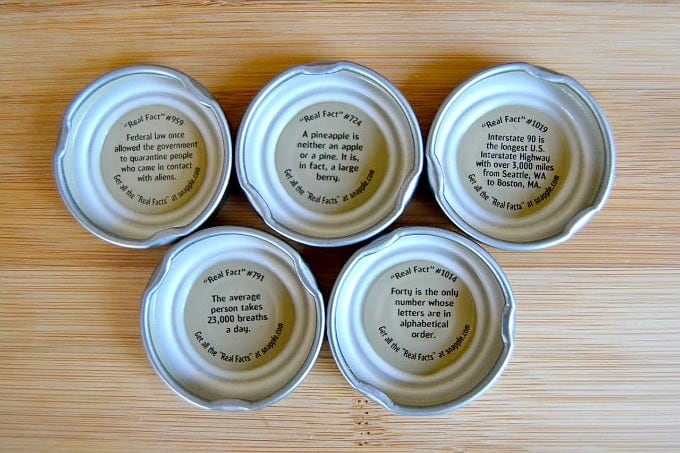 Check out Snapple's Sip Your Summer site and celebrate National Ice Tea Day with a FREE SNAPPLE on Wednesday, June 10!
* You'll receive a coupon for a FREE 16 oz. Snapple glass or 18.5 oz. Straight Up Tea ONLY ON JUNE 10th and can only be redeemed at Walmart. This coupon is only available while supplies last.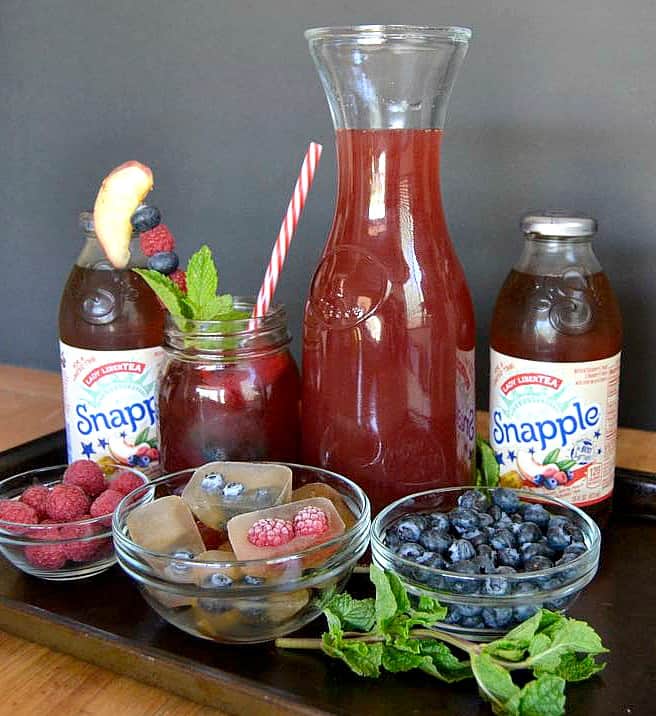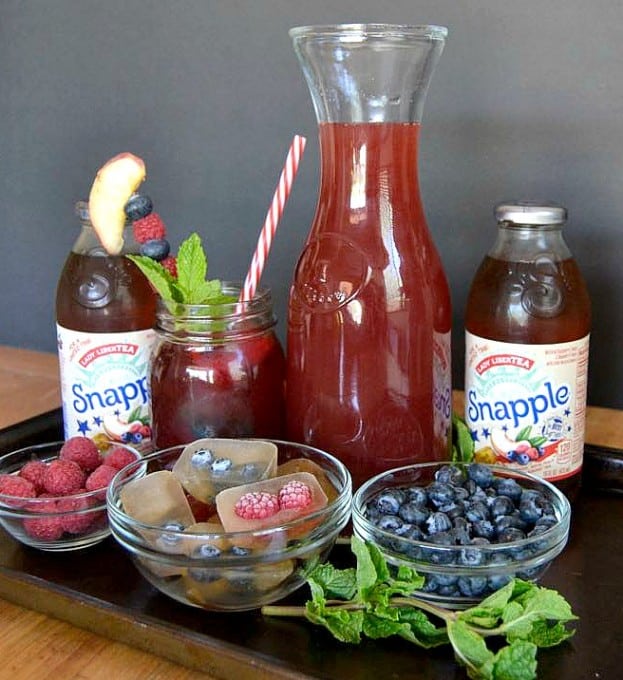 Starting June 3rd, you'll be able to find Snapple 18.5 oz Straight Up Tea and Premium Glass on Rollback for $1.00 in your local Walmart store!
You'll also be able to find Lady LiberTEA in single servings or as a 6-pack, but only for a very limited time. SO, don't delay!
Lady LiberTEA comes as a single and 6-pack– It's very limited time only.
There are many different flavors of Snapple, so take at look at Snapple.com.
I give you BIG baking hugs and muffins!!
Reader Interactions