Strawberry Frosted Sugar Cookies – a copycat of those soft sugar cookies you find in your favorite supermarket. Frosted with a delicious strawberry buttercream, and are the perfect cookie for summer!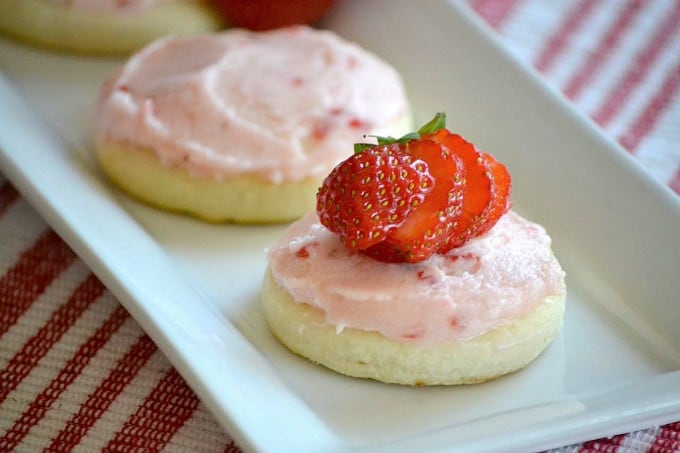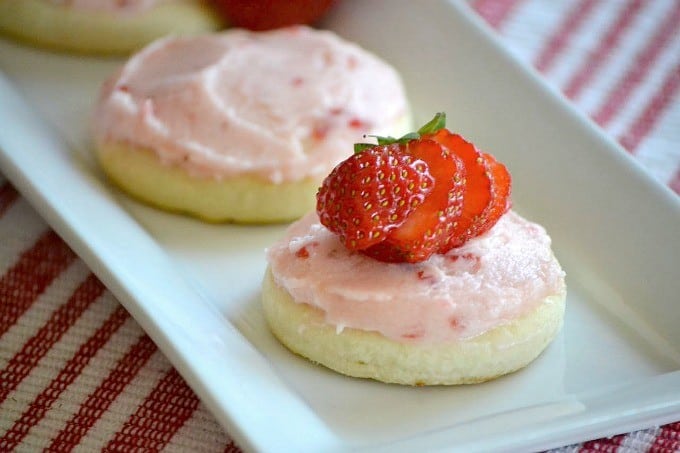 This has been one crazy week.
Our oldest son…wait, he's our only son.
Why on earth would I say oldest? See, it's been such a busy week that I can't keep track of my children or even know their birth order. Oy vey. haha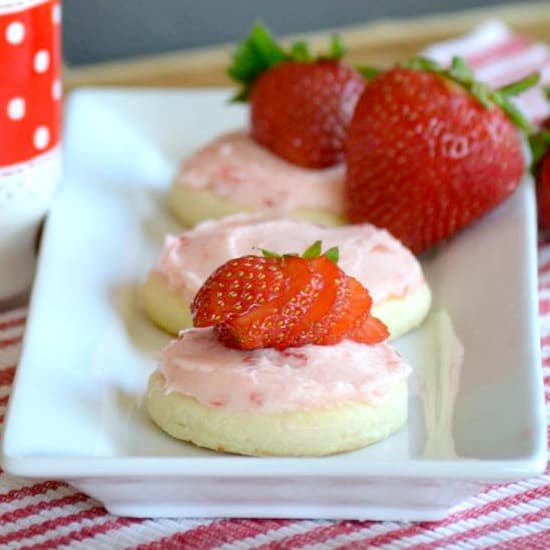 He graduated from high school this past Thursday. Kids graduate from high school every year. It's a common occurrence and they all deserve to be congratulated for their achievement and hard work, however, this kid rocked it!
No, I'm not here to brag because he wasn't his class valedictorian, didn't receive a full academic scholarship, sports scholarship or any scholarship for that matter to college, nor did he win an award for perfect attendance.
He didn't win any awards.
Yet, he worked just as hard, if not harder than any of his classmates to make sure he would be one of the 600 students walking across that stage last Thursday to be handed his diploma.
SAVE THIS COOKIE RECIPE TO YOUR FAVORITE PINTEREST BOARD!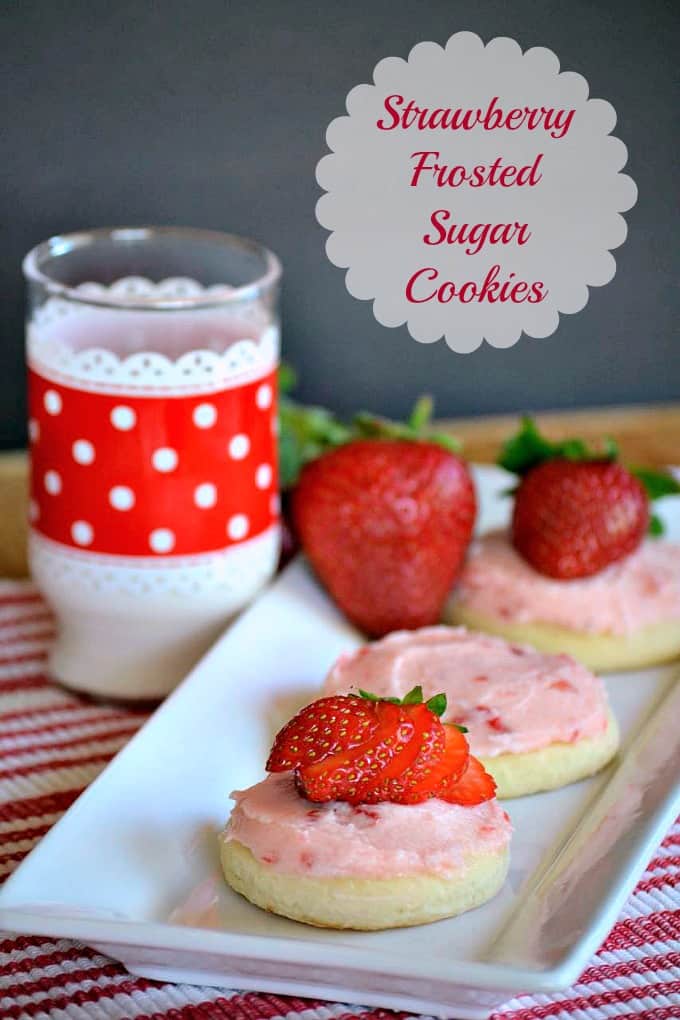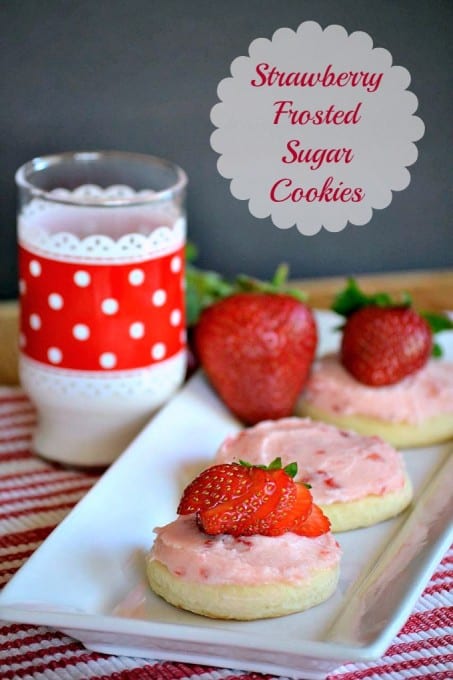 This kid of ours completed both his junior AND senior year at once, taking 17 courses since school started back in August.
So, I'm sure you'll believe me when I say we are certainly glad this year is OVER!
As you may or may not know, we moved from the Arizona desert to the mountains of New Hampshire in August '13. Our son was attending the local high school but decided that November that he really wanted to be homeschooled.
Months later, he decided that he wanted to return to Arizona to start his senior year in August so that he could graduate with his friends and former classmates. Mr. 365 and I agreed that we would return so that he could do that however, we were committed to our jobs until the middle of October.
This meant that if it was something our son truly desired that he would have to figure out a way to make it happen. He called his best friend, and his family so graciously agreed to have him live with them until the Mr. and I would be moving back.
So, in the first week of August, our oldest daughter and our son drove across the country so that she could return to live where she'd been before we all moved and her brother could settle in at his new temporary home.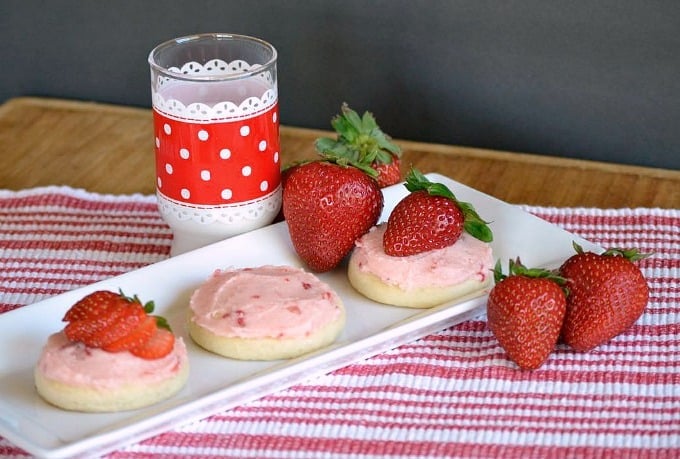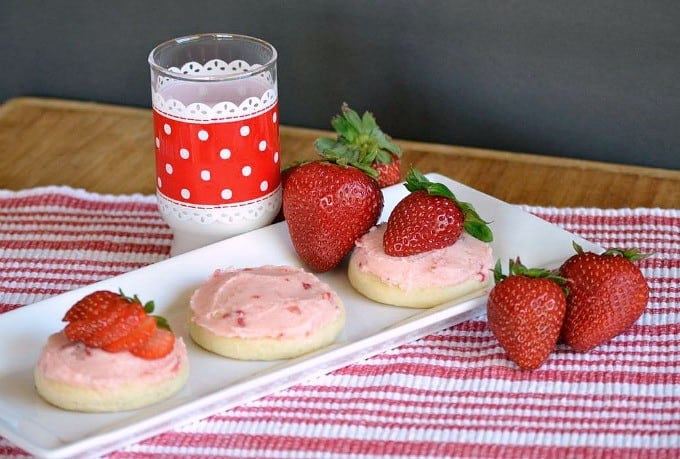 Soon after his arrival, he registered for school only to find out from the counselor that the homeschooling credits he'd taken for his junior year wouldn't transfer after we had been told they would. Needless to say, he was devastated and graduating with the Class of 2015 was something no one believed would happen.
Then…he became motivated – very motivated and very self-disciplined.
Without his mother or his father around to physically to support him (or cook him meals 😉 ), he drew upon a will inside of himself and completely matured.
The mental and emotional growth inside of this kid was pretty doggone awesome and was something that would not have happened for a long, long time had we never moved to New Hampshire.
Be sure to check out all the other fabulous frosted cookies from other wonderful bloggers in the Cookie of the Month group!
There were plenty of instances from August through May 28th when he struggled and was ready, but not quite willing to give up and take a few courses over the summer or become a "super senior". The thought of extending his schooling just made him work that much harder.
Sometimes we have to go through a lot of pain and suffering if there's to be growth and that is exactly what happened with our son.
Watching him walk across that stage on Thursday meant so much more to me than any accolades, scholarships or acceptance letters he could have gotten.
He graduated!!!
AND with the friends and the classmates, he'd known for 13 years.
SIGN UP FOR THE WEEKLY 365 DAYS OF BAKING & MORE
NEWSLETTER BELOW!
Granted the grades weren't the best he'd ever earned as he was taking 17 courses and also participating in cross country and track, but he accomplished what he'd set out to do and gained so much more in the process – responsibility, self-confidence, courage, a higher sense of self-esteem, and independence. He also became much more appreciative of the world around him and those who are closest to him.
My little boy became a man…and one I couldn't be more proud of.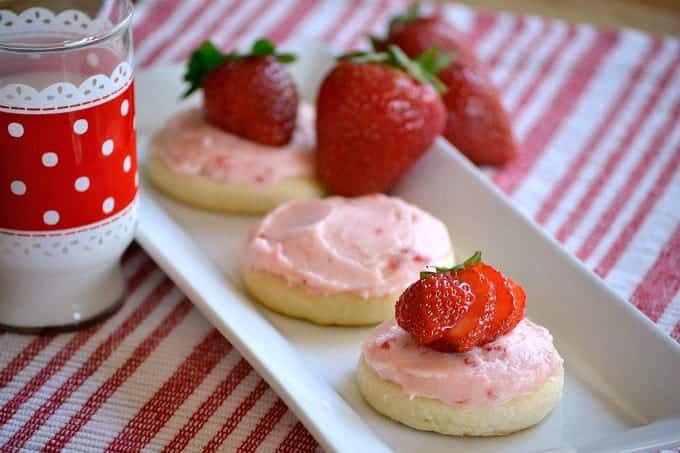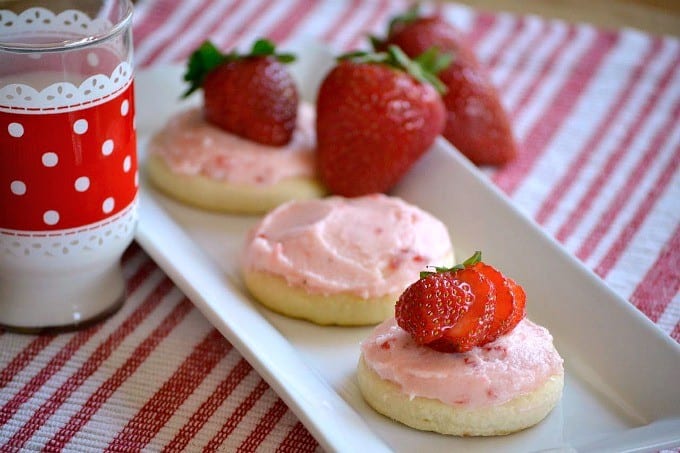 Now I'm going to dry my eyes while you check out these cookies. Thanks for reading. I used this recipe for the cookie dough from Michelle.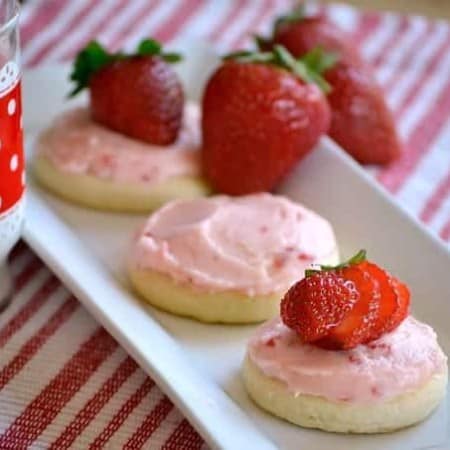 Strawberry Buttercream Sugar Cookies
Ingredients
Cookies
½ cup 8 tablespoons unsalted butter, room temperature
1 cup sugar
2 eggs
1 teaspoon vanilla
1 cup sour cream
3 cups flour
½ teaspoon baking soda
½ teaspoon baking powder
¼ teaspoon salt
Strawberry Buttercream
¾ cup 12 tablespoons unsalted butter, room temperature
¼ teaspoon pure vanilla extract
2 ½ cups confectioners sugar see note
⅛ teaspoon Kosher salt
¼ cup finely chopped fresh strawberries
Instructions
Cookies
In an electric mixer, cream butter and sugar until light and fluffy, about 4 minutes.

Add eggs, one at a time, completely incorporating each.

Mix in vanilla and sour cream.

In a medium bowl, whisk together flour, baking soda, baking powder, and salt. Gradually add the flour mixture to the wet ingredients with the mixer on low speed.

The dough will be sticky, but that's ok.

Divide the dough in half onto separate sheets of plastic wrap. Form each half into a rectangle about 1 1/2 inches thick. Cover in plastic wrap and refrigerate overnight.

When ready to bake, preheat oven to 425 degrees F. Prepare two cookie sheets by lining them with parchment paper.

Flour your work surface well and remove one of the dough halves from the refrigerator. Flour the top of the dough and rolling pin.

Roll the dough out so that it is about 1/4-inch thick.

Using a 2 1/2-inch round cookie cutter, cut the dough into circles and place on cookie sheets about 1 inch apart.

Bake for 7-9 minutes until just barely golden. Remove cookies from sheets immediately and transfer to a wire rack to cool completely before frosting.

Repeat process with remaining refrigerated dough.
Strawberry Buttercream
In the bowl of an electric mixer, cream the butter and vanilla until light, about 4 minutes.

Scrape down the sides of the bowl and gradually add the confectioners' sugar and salt while continuing to mix on low.

Add the finely chopped strawberries and mix on medium speed for two minutes.

Frost cookies.
Notes
The dough WILL stick to your work surface when you transfer them to your cookie sheets, so make sure you flour it well. I also found using a metal spatula helped with transferring if they were sticking.
If the frosting is not creamy and appears to be a little too wet, add more confectioners' sugar ONE tablespoon at a time until desired consistency is reached. If too dry, add ONE teaspoon of milk.
Refrigerate the cookies before serving in a warm climate as the frosting will become extremely soft because of the butter content. Refrigerate any uneaten cookies (although I doubt there will be many).
Did you make this recipe?
Share it with me on Instagram and make sure to follow me on Pinterest for more recipes.
These cookies were a BIG hit with the family.
Everyone like the soft sugar cookies, but when you put an awesome frosting on top – YOWZA!
I rate everything I make and these Strawberry Buttercream Sugar Cookies earned (trumpets, please) 4 rolling pins!!
Oh, my gosh were they good! I was actually eating the frosting out of the bowl. haha
It was just so doggone tasty!
They're SO pretty, too and are absolutely perfect when strawberries are in season.
I would only recommend using fresh strawberries as opposed to frozen because the water content will be too high for the butter.
I played with this recipe and at one point used to many strawberries which made the butter look as if it was curdling, so I added more confectioners' sugar to dry it out, but it wasn't working and then started tasting funny. Fresh strawberries, all the way.
And, if you like these cookies then you'll LOVE…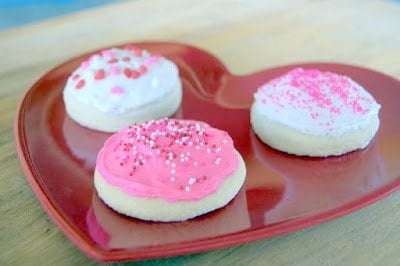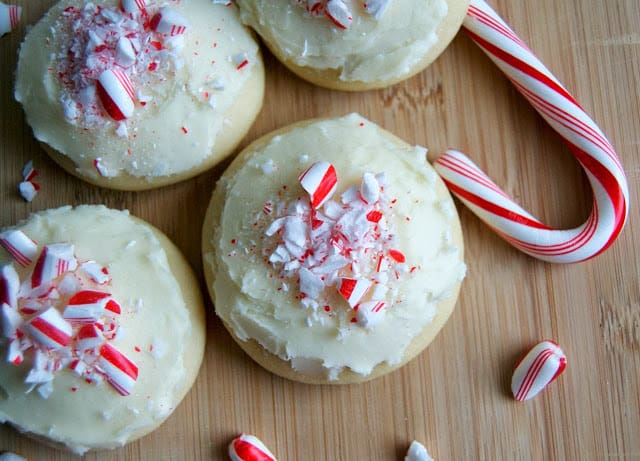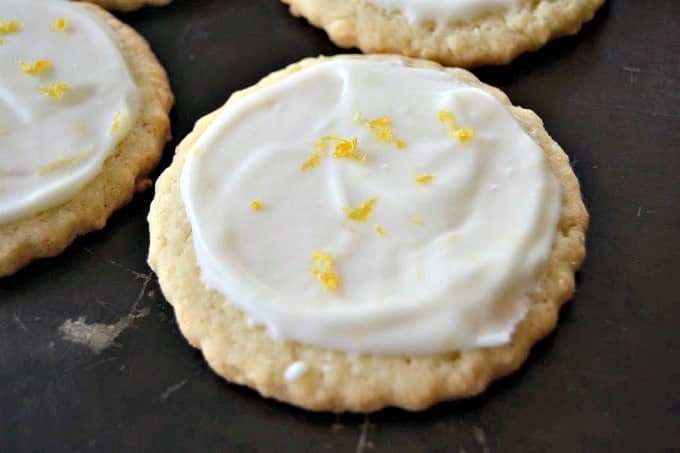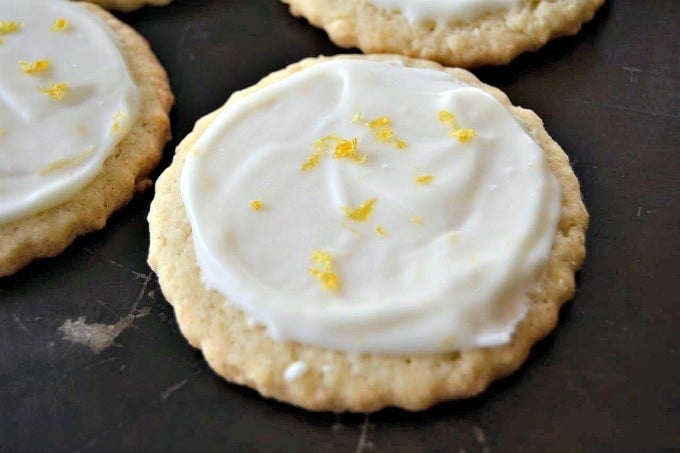 Reader Interactions