Pineapple Soak Cake – a super moist, eggless cake full of pineapple and topped with whipped cream or ice cream. A great treat for summer cook-outs or anytime!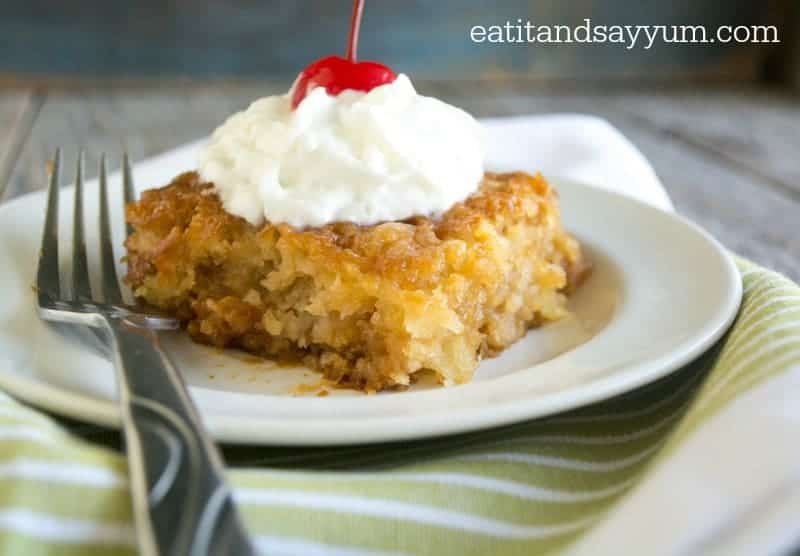 Today, I have a special surprise for you.
Lately, I've been thinking about making some changes to the blog.
Don't worry, nothing drastic, but they're changes that I think will add to your experience and increase your enjoyment. One of those changes is adding a contributor. This means there will be more content on days that I don't typically post, and you'll be able to learn more about a fantastic blogger I know and love, but who you might not yet be familiar with. It's a win-win!
Today I want to introduce you to Leia. Coincidentally, she is also married to a chiropractor, and is the mother of four beautiful children who keep her very busy! She is the mastermind and creator at the blog Eat It & Say Yum. Her recipes are easy family-favorites that I'm sure yours will enjoy as well. She also takes beautiful photos, many of which have had me drooling.
Leia will be adding her own delicious recipe here every other Thursday, so be sure to come back to see what other wonderful things she's sharing with us!
Welcome Leia and thanks so much for joining me here at 365!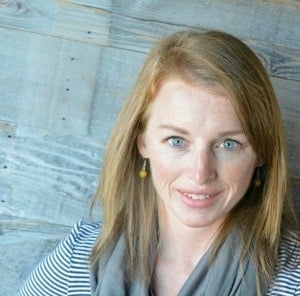 Hi everyone, I'm Leia!
I'm so happy to be here today. 🙂 I just love Lynne, and I am so excited to be contributing here
at 365 Days of Baking and More!
I blog at Eat It & Say Yum, where I share my family's favorite recipes. Some recipes have been handed down from previous generations, and some are new recipes that we love just as much. I'd love to have you stop by and say hello. I know you'll find some new recipes to love.
Today I am sharing my family's Pineapple Soak Cake recipe.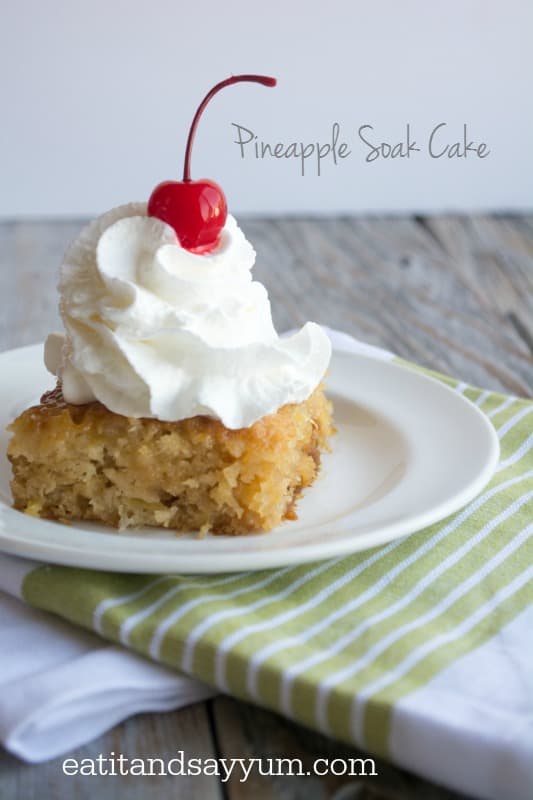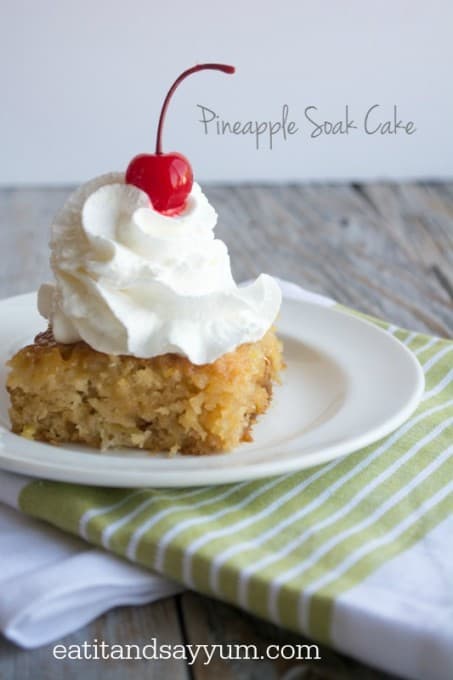 What's a 'soak' cake? You might ask… Well, it's similar to a Tres Leches cake. I start with an easy pineapple cake, and then SOAK the baked cake with a milk/ caramel sauce.
It makes for a delicious, dense, yet moist, pineapple cake
I top it all off with some whipped cream, or ice cream. Or both. 😉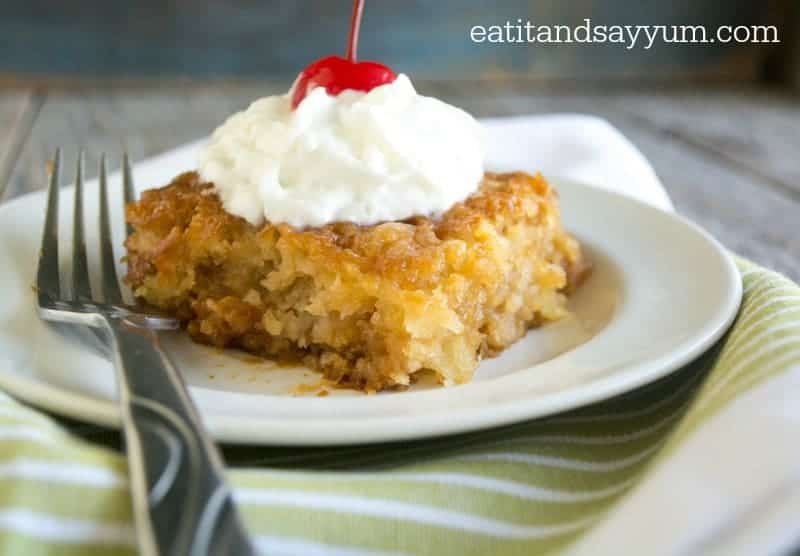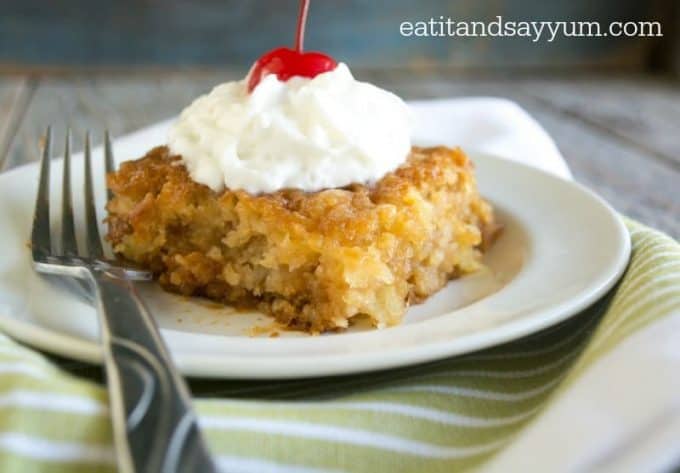 Like I mentioned before, the cake is really simple. The only wet ingredient is the pineapple and it's juice. No eggs here.
Which gives you a great dessert option if you, or your friend/ family, can't have eggs.
The sauce that goes over the cake is simply butter, evaporated milk and sugar. It soaks into the hot, baked cake.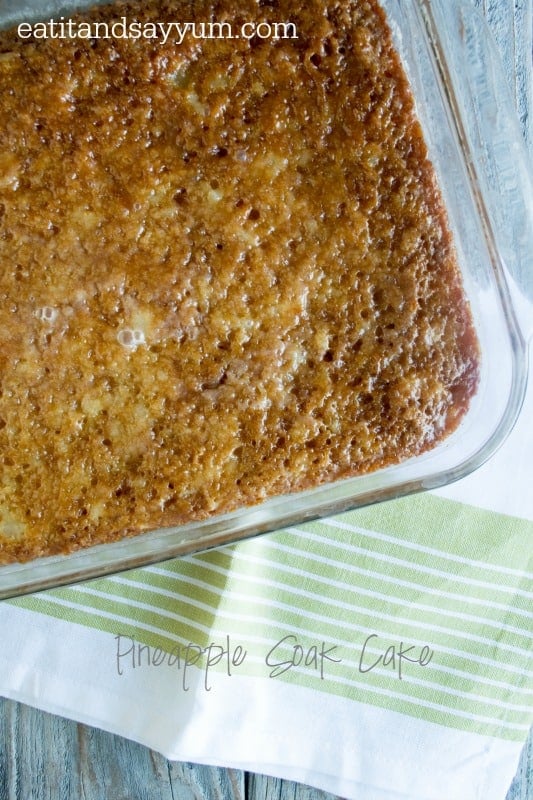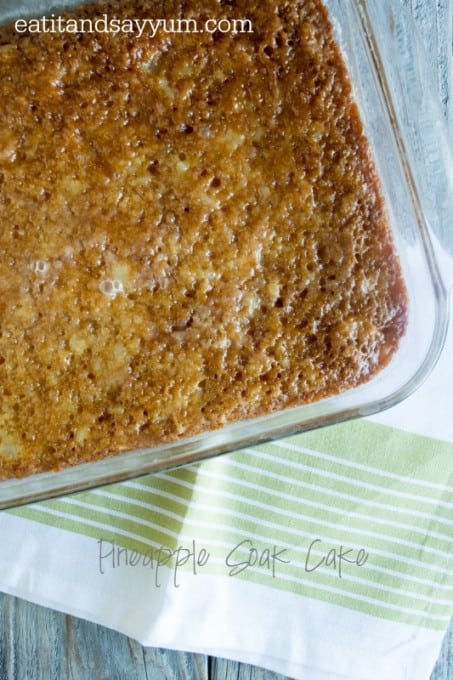 Filling in all the nooks and crannies, giving you a super moist, and slightly sticky, dessert that everyone loves.
This is always a hit at our family gatherings. And I love it because it's so easy. You don't even have to frost it!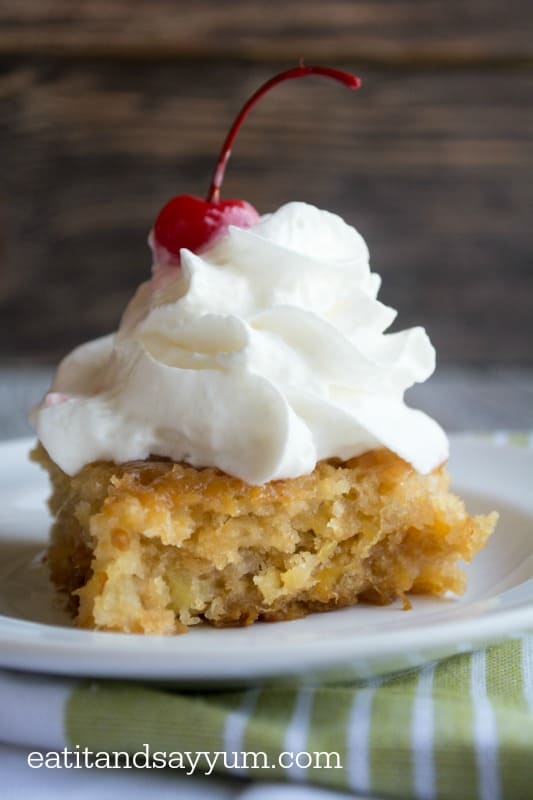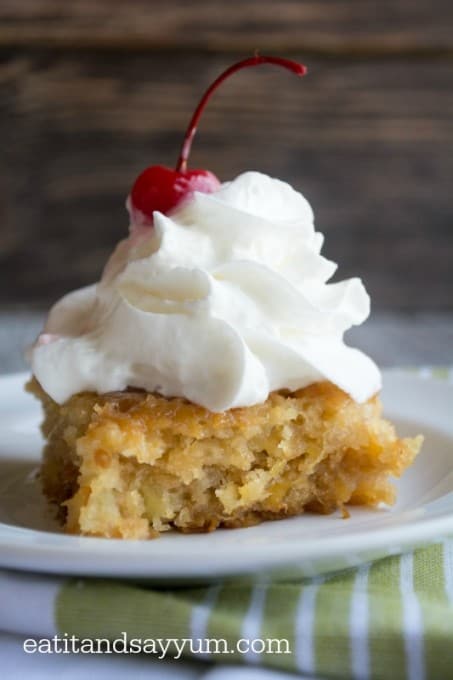 If you think this looks good, your going to love my other recipes, too!
Come see me at Eat It & Say Yum.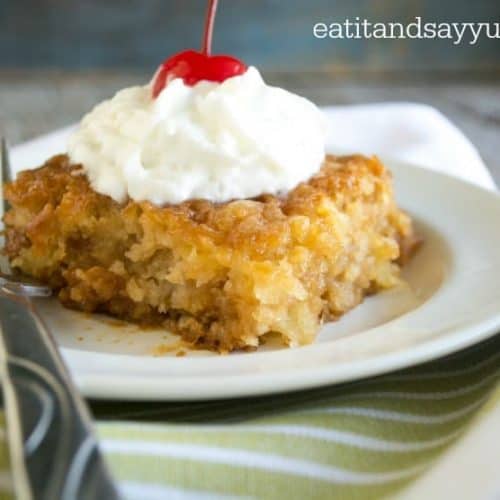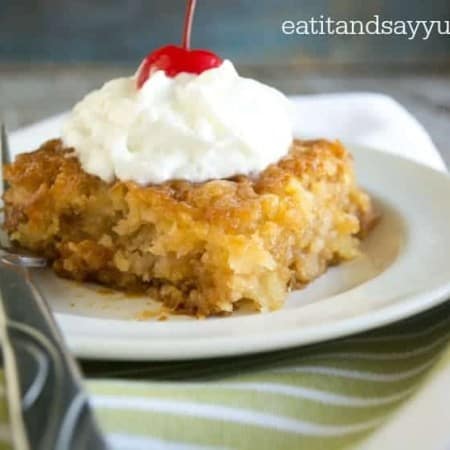 Ingredients
2 cups flour
1 ½ cups sugar
2 tsp. baking soda
½ tsp salt
1 20- ounce can crushed pineapple
½ tsp. vanilla
Sauce
1 5- ounce can evaporated milk
½ cup butter
¾ cup sugar
Instructions
Mix the flour, 1 1/2 cups sugar, baking soda, and salt in a large mixing bowl.

Add the pineapple with its juice, the vanilla, and beat to combine.

Pour into a greased 9x13 pan and bake at 350 degrees for 30 minutes.

Just before the cake comes out of the oven, mix the sugar, evaporated milk, and butter in a sauce pan and bring to a boil for 2 minutes, stirring frequently.

Pour the sauce over the hot cake when it comes out of the oven, pouring slowly, allowing the sauce to soak into the cake.

Serve warm or at room temperature with whipped cream and/ or vanilla ice cream.
Did you make this recipe?
Share it with me on Instagram and make sure to follow me on Pinterest for more recipes.
Thanks again, Leia for the recipe. I can't wait to make it myself!
Remember to check every other Thursday to see what Leia has for us.
I give you all BIG baking hugs and muffins!!
More recipes from Eat It & Say Yum: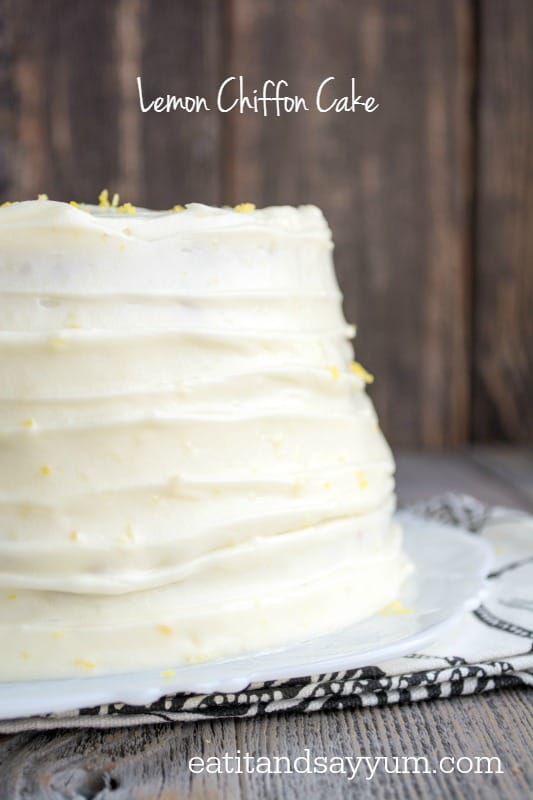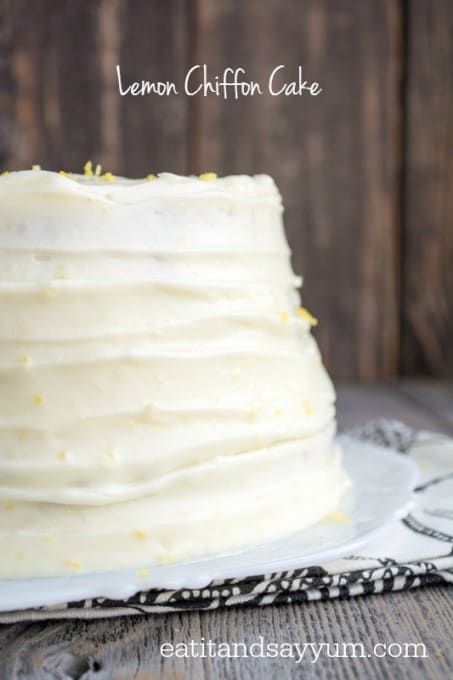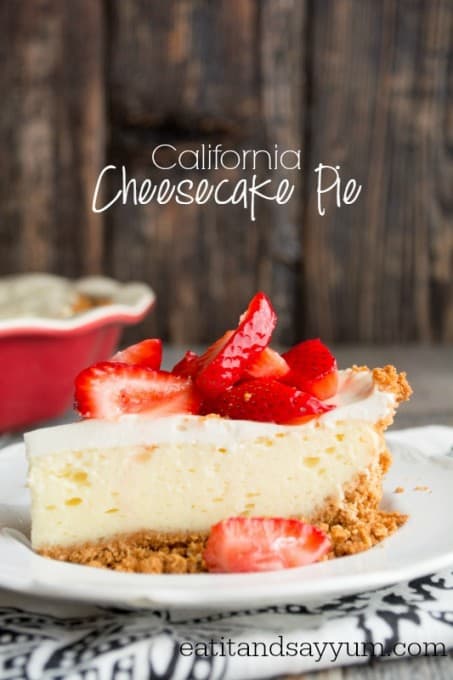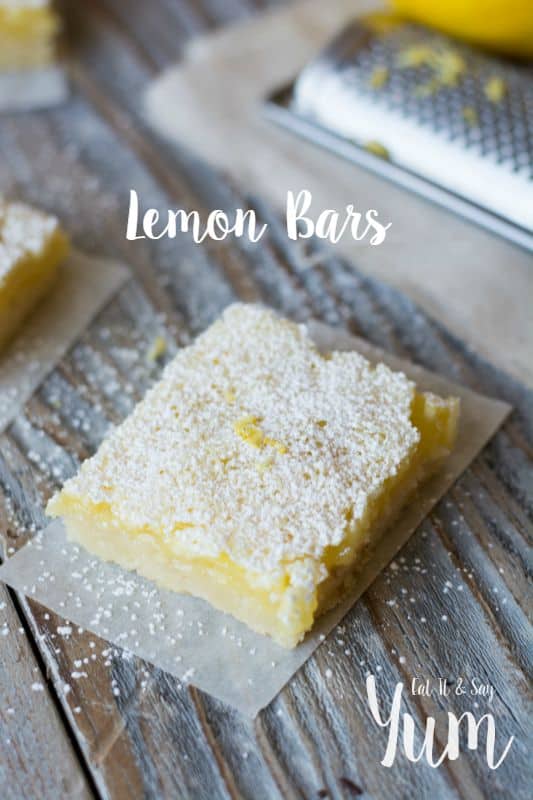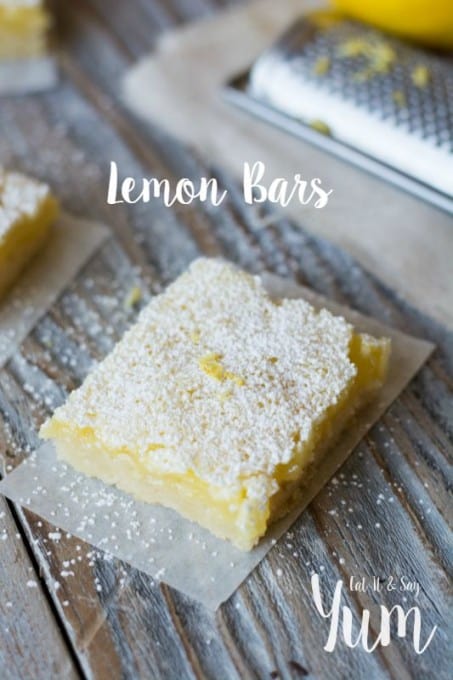 Reader Interactions