Caramel Apple Poundcake – a Sara Lee pound cake sliced in half with chopped green apple, salted caramel and melted chocolate in the middle and layered again on top. Oh, and don't forget the nuts!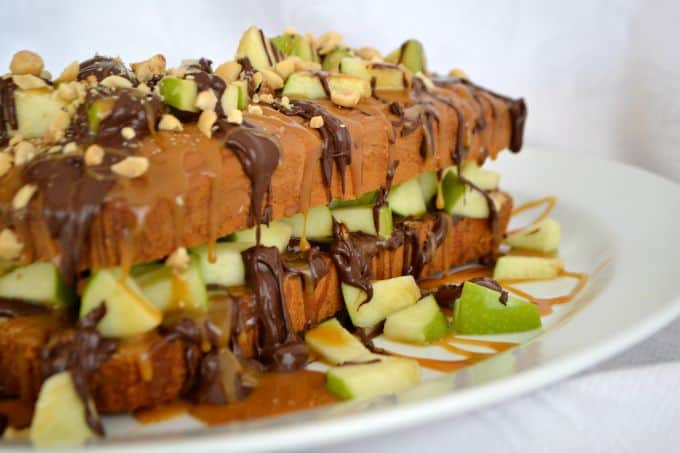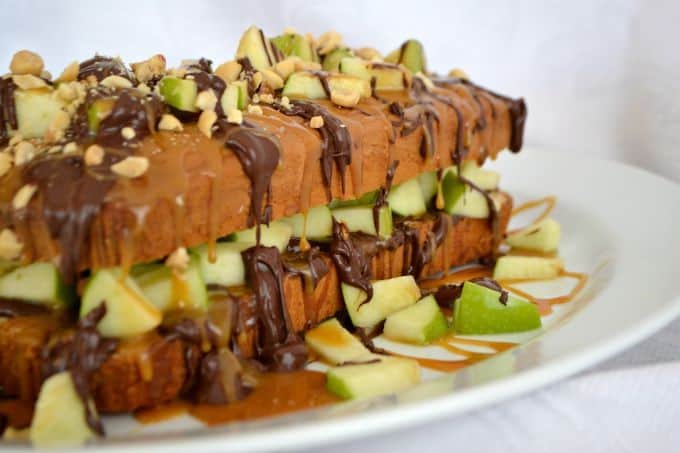 After summer, Fall is my favorite time of year.
I love the Fall foliage with the sound of crushing leaves underfoot. The foliage I see this year won't be as spectacular as last year's gorgeous scenery in New Hampshire because we're now living in the Arizona desert. Not too many Maple trees out here in these parts.
I also like the cooler temps and being able to wear sweaters and jeans and feeling that cool crisp air surround you, the smell of Fall, the pumpkins, the trick-or-treaters in their costumes (the cute ones – I'm not into the gory, bloody stuff) and the apples. Oh, the apples!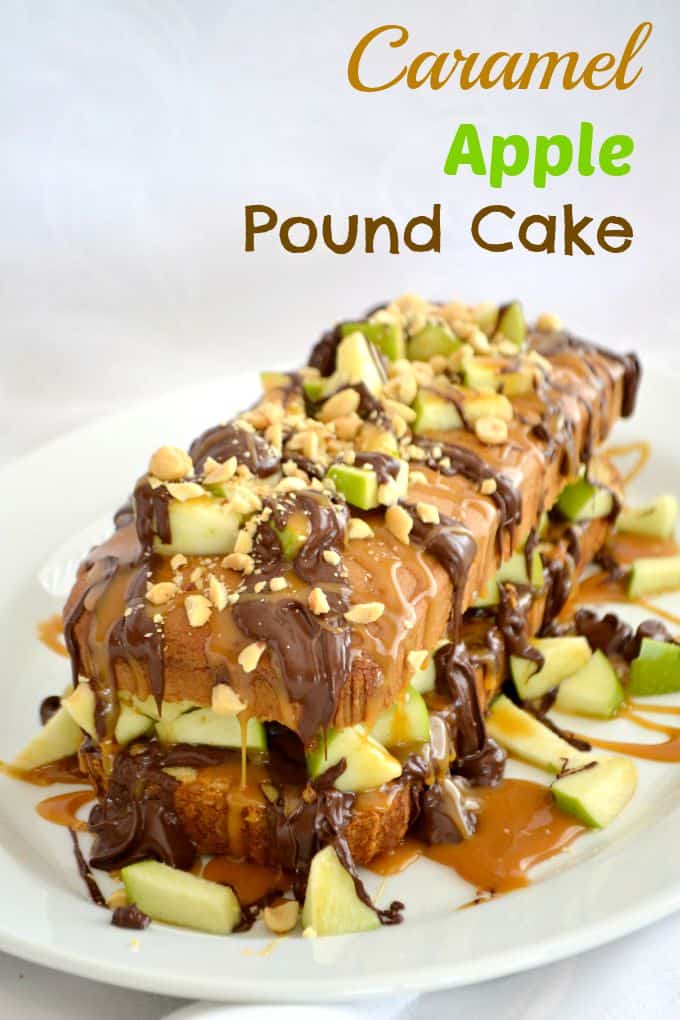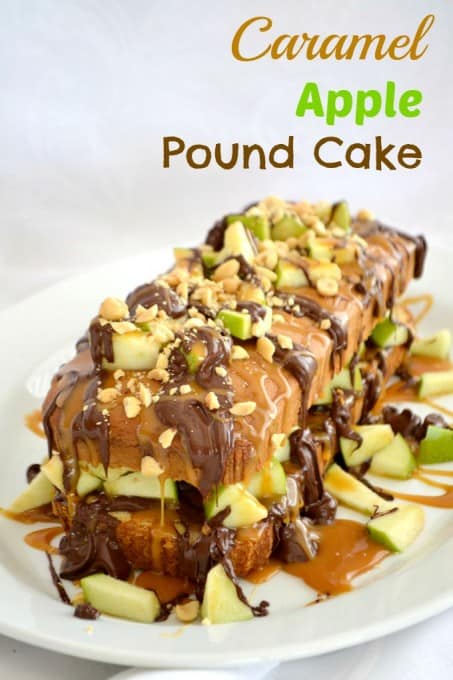 Yes, you can get apples all year round, but there's something special about eating apples in the Fall, especially a delicious caramel apple. Am I right?
SAVE THIS POUND CAKE RECIPE TO YOUR FAVORITE PINTEREST BOARD!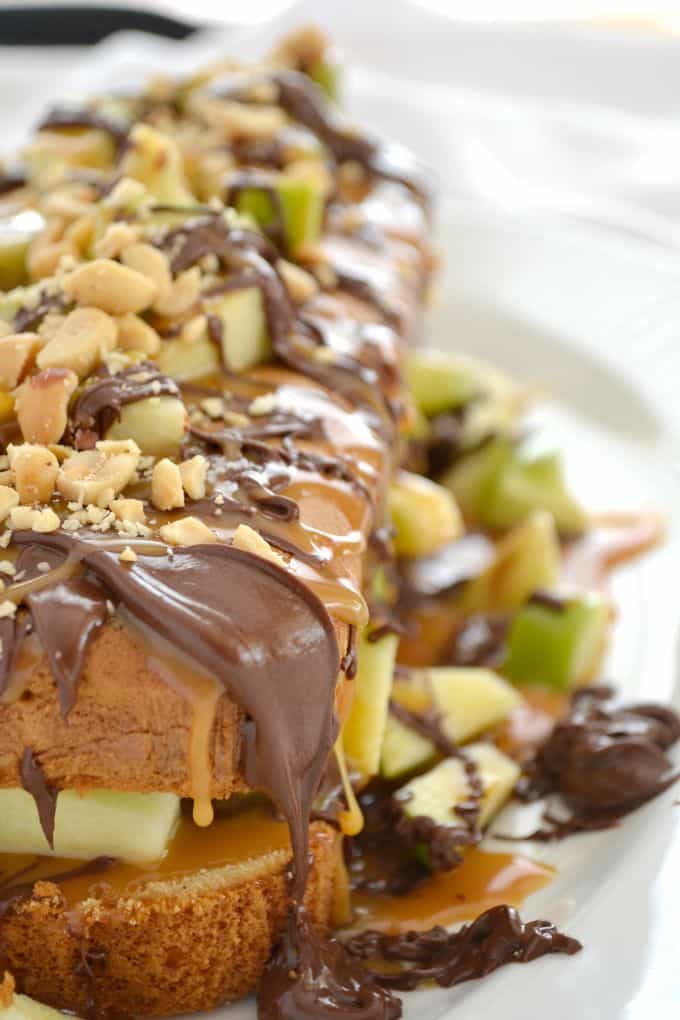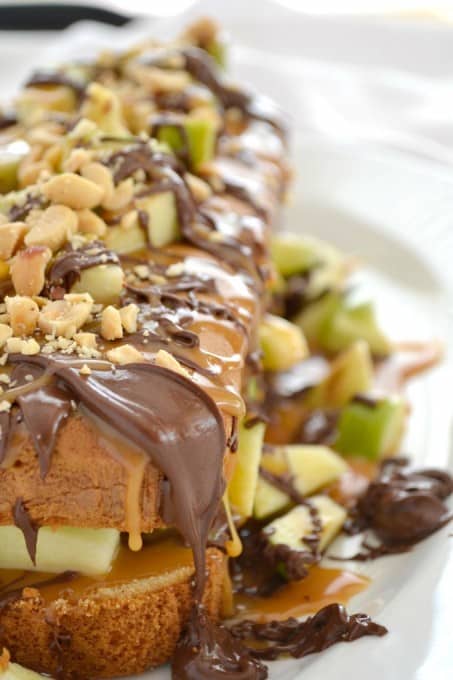 While shopping at Walmart the other day I spotted the Sara Lee All-Butter Pound Cakes in the freezer section. They reminded me of my old friend, Patty and I just couldn't wait to taste it again.
I was first introduced to Sara Lee pound cakes as a mere child. Ok, maybe not mere, probably in third or fourth grade. Patty was from Chile and she and I would sit at the same table. She'd take out her brown bag and I'd have my lunch box because back then we had those cool metal lunch boxes.
I had Holly Hobbie. My mother liked her – I didn't.
So, out of her brown bag, Patty would take her sandwich, her chips, her napkin and two things mom NEVER packed me in my lunch – pomegranate arils and a slice of Sara Lee All-Butter Pound Cake. I always thought Patty had the coolest lunches and one day, she generously shared not only those arils, but a piece of that pound cake with me.
I was in heaven, I tell ya. It was so delicious that I'm sure I told my mother that night when she came home from work that she had to buy one because it was so delicious! Fortunately, she did and I remember how proud I was to be taking my very own slices into lunch after that.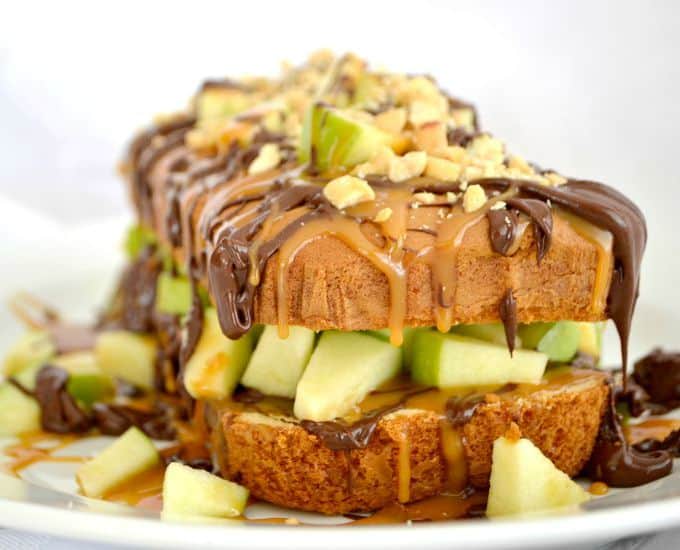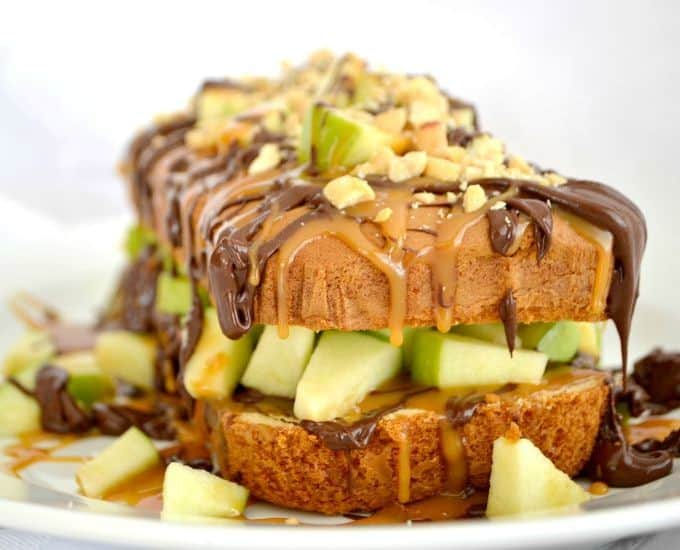 With the pound cake in my fridge and my recent desire for a caramel apple, I knew I needed to combine the two, but I didn't want to make a second run to the store.
Fortunately, I had everything I needed right in my fridge and pantry. There are so many wonderful ways to eat a Sara Lee pound cake and most often I'll put strawberries and whipped cream on it to make Strawberry Shortcake, but I think my favorite way to eat it is by itself.


The great thing about them though besides the fact that they're so delicious is that it's so easy to create a fantastic dessert for your family or company with what you have in your pantry. So, I didn't need to run to the store – I had the apple and some salted caramel sauce in the fridge along with the lemon juice.
No hot fudge sauce, but I found a great stash of chocolate chips. I melted some of those up and…TA DA!!! Next thing you know we have a Caramel Apple Pound Cake and kids drooling as I'm taking pictures waiting for their slice.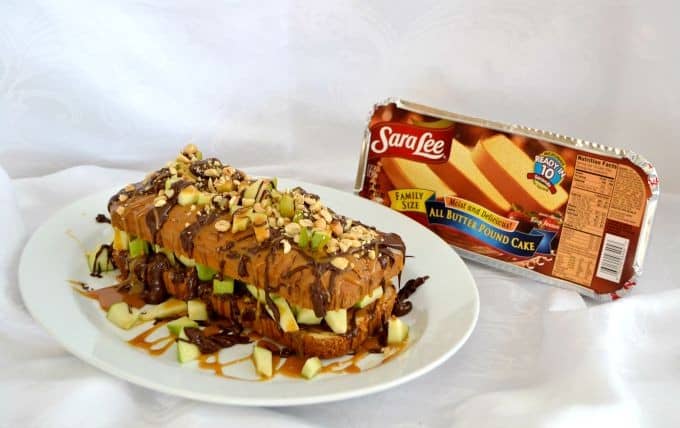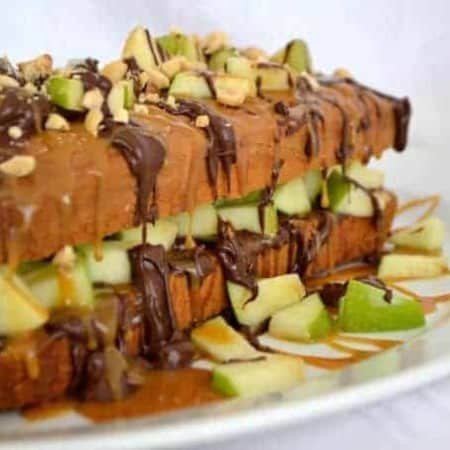 A Sara Lee pound cake, chopped Granny Smith apple, salted caramel, melted chocolate and peanuts make this an easy and delicious dessert.
Ingredients
1 Sara Lee All-Butter pound Cake - Family Size
1 cup semi-sweet chocolate chips
½ cup salted caramel sundae topping
1 Granny Smith apple
2 teaspoons lemon juice
¼ cup peanuts coarsely chopped
Instructions
Thaw the Sara Lee All-Butter Pound Cake and slice in half lengthwise. Place it on to a long plate or serving platter.

In a microwave safe bowl, melt the chocolate chips on high for 30 second intervals, stirring in between until well melted.

Drizzle half of the caramel sauce over the bottom of the pound cake.

Drizzle half of the melted chocolate over the bottom, also.

Core and chop the apple into bite-size pieces. Place into a small bowl and toss with the 2 teaspoons of lemon juice.

Place 3/4 of the apple pieces on to the bottom layer of the pound cake.

Cover with the top layer of pound cake.

Place the remaining apple on top and drizzle with remaining salted caramel sauce and melted chocolate. If necessary, return the chocolate to melt in the microwave for only 5 second intervals, being careful not to overheat it. Seized chocolate is not your friend.

Evenly distribute the chopped peanuts over the top.
Did you make this recipe?
Share it with me on Instagram and make sure to follow me on Pinterest for more recipes.
I know you all have some great ingredients in your pantry and when combined with a Sara Lee All-Butter Pound Cake you'll come up with incredible ways for you to make it #UniquelyYours. Or you can always make this one! 😉
Desserts are always fun to enjoy with the family! Why not give these a try…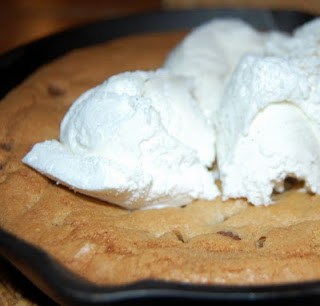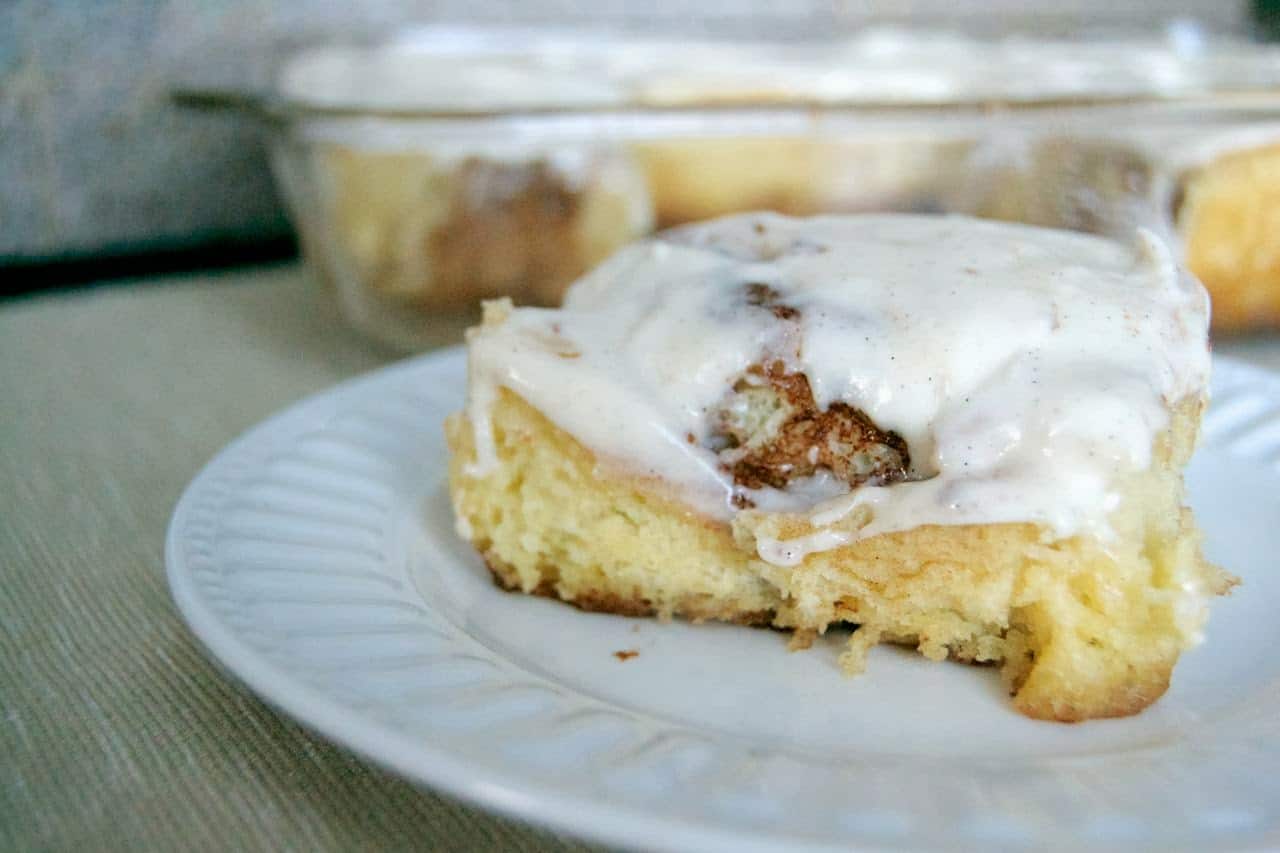 Be sure to keep one in your freezer for those times when you want or need to make a simple, but delicious dessert. I want to hear your favorite way to serve Sara Lee All-Butter Pound Cake, so be sure to leave me a comment!
This is a sponsored conversation written by me on behalf of Sara Lee. The opinions and text are all mine.