Homemade Pizza Sauce – a rich tomato sauce with a touch of sweetness combined with the great flavors of basil, garlic, and oregano. The perfect base for those pizza toppings!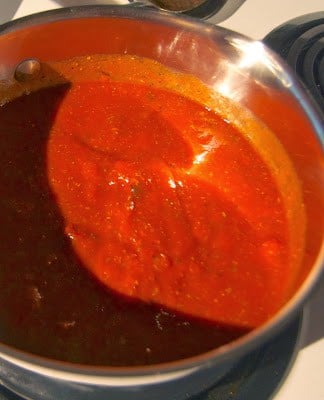 You always need a sauce for your homemade pizza!
There are times when we love to go to a restaurant and try to find the best pizza. It's sort of been our "mission" as a family where ever we have lived. It's been fun comparing this pizza to that one and trying to find our favorite.
In Rhode Island when we were in high school and then after we were married with kids, we always liked Caserta's up on the Hill. When it was just me and the Mr. living in Chicago, we liked Connie's.
SAVE THIS HOMEMADE PIZZA SAUCE TO YOUR FAVORITE PINTEREST BOARD!
In Phoenix, the two places we liked the most were NYPD Pizza and Times Square. Man, how I miss those two places, especially Times Square. Their Spaghetti Alla Bolognese is unreal and it is one of those great little restaurants with awesome food, large servings that are inexpensive, and wonderful staff.
*sigh*
BUT, when you're not in the mood to go out and want to make your pizza to YOUR liking, you always have the option of making it at home. It'll save you some money, too because it's always less expensive to make it yourself.
I've been experimenting with different flavorings and amounts and finally came up with one that the whole family enjoyed. For us, it's a keeper and I hope you and yours enjoy it as well!

Ingredients
1 29 oz. can tomato puree
1 14.5 oz. can Fire Roasted Diced Tomatoes with Garlic
2 ½ tablespoons sugar
1 tablespoon oregano
2 ½ teaspoons garlic powder
1 teaspoon kosher salt
¼ teaspoon freshly ground pepper
Instructions
In a medium saucepan combine all ingredients. Heat on medium heat until bubbly and then lower heat to medium-low.

Simmer for at least an hour. Can be used for pizza and in calzones.
Nutrition
Calories: 154kcal | Carbohydrates: 38g | Protein: 1g | Sodium: 2331mg | Potassium: 152mg | Fiber: 2g | Sugar: 30g | Vitamin A: 85IU | Calcium: 80mg | Iron: 2.3mg
Did you make this recipe?
Share it with me on Instagram and make sure to follow me on Pinterest for more recipes.

We liked it a lot. I rate everything I make on a scale of 1-4 and this Homemade Pizza Sauce earned 3 1/2 rolling pins. While it may not be the best sauce I've ever had, it comes pretty close and will definitely be used again. I like how it made quite a bit, too because I was able to freeze about 1/2 of it for later use.
Eating everything on the dinner plate and wanting leftovers means you did something right! Let these recipes be that for you.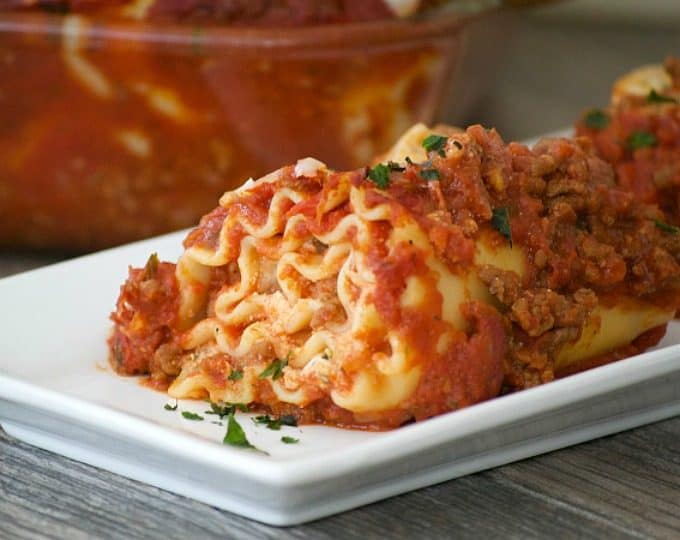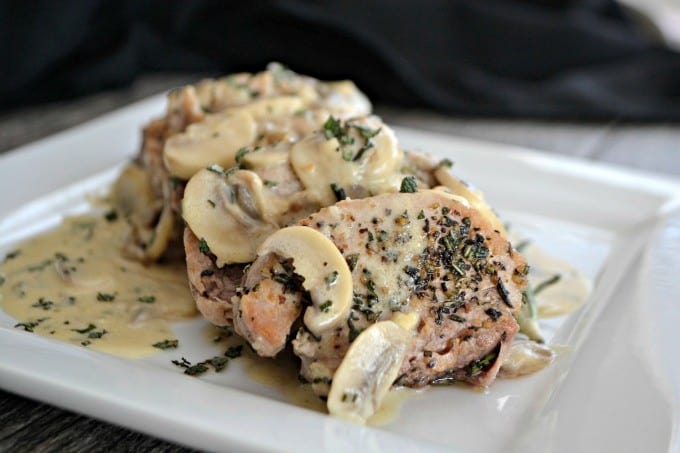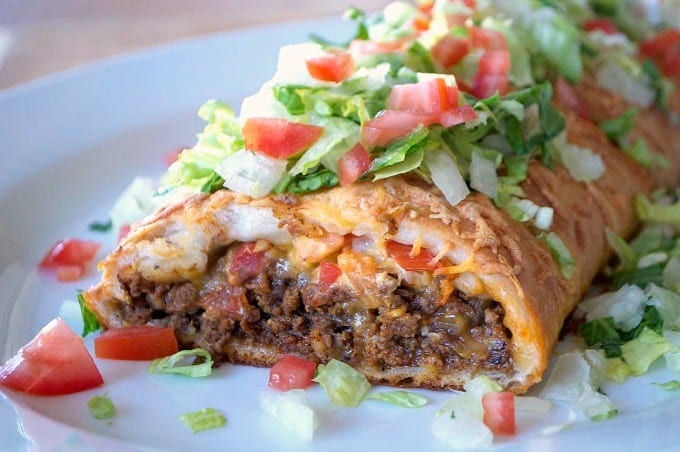 You're going to need this recipe or your own sauce for a recipe I'll be posting later this week!
Reader Interactions