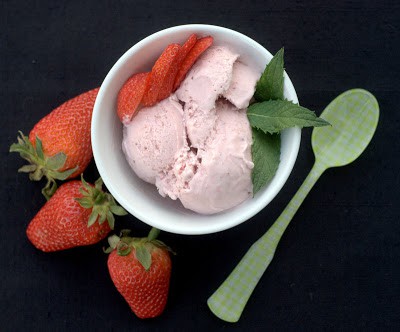 Yes, I've gone and done it, created my first ice cream. Ok, no, not really. I've made ice cream for the family before ~ about 3 years ago before we moved into the house we're in now. Then I shoved the ice cream maker into a closet and there it sat collecting dust.
During the late Spring and early Summer months of last year, I kept seeing these posts on homemade ice cream and it was making me sort of crazy because who ever heard of "baking" ice cream? Yes, there's that Baked Alaska which is something I never did get around to making. But, there's still plenty of time for that one.
But what I REALLY wanted was to make some cold, sweet ice cream with great homemade ingredients and put it on the blog. It just didn't seem right making it in the middle of my endeavor. So, I waited…and waited.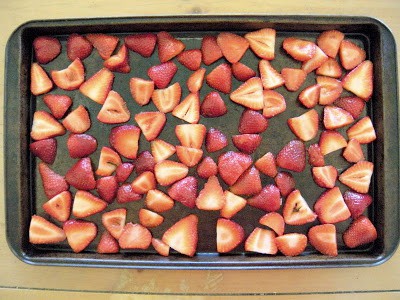 Even after the 365 + 41 days (because I took 41 days off and didn't post consecutively :-/ ), it wasn't the first thing on my mind to make. Probably because it was still a tad bit chilly here in AZ and although I now eat ice cream year round, it wasn't a priority.
That is, until this 95 – 100 degrees Fahrenheit, not Celsius, weather hit. Yes, I KNOW I live in Arizona and it's going to get hot, but it's only… Oh yeah, it's now May. Nevermind, it does start to get this hot about this time of year. I forgot.
We're in it for the next 5 months and will go into hibernation ~ the exact opposite of what we used to do back east.
So, the ice cream beckons and at this exact moment, it is calling from the freezer. I'll be RIGHT back! *running to the kitchen to taste test said ice cream* *struggling to. get. the. lid. off. plastic. container…frozen. shut. grrrrr…PULL!!*
Hmm… not ready yet, few more hours in the freezer. And I'm not teeeeeelllllllllinnnnnnnnnnnnn' how it tasted until later… Ooh, I'm such a tease. Doesn't it just make you want to smack me?
SAVE THIS HOW TO BAKE BACON TO YOUR FAVORITE PINTEREST BOARD!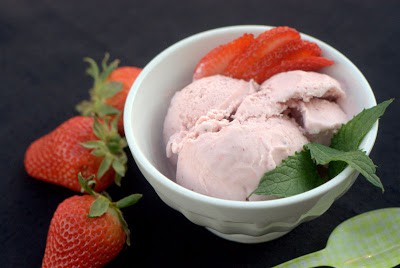 So, now I've got homemade ice cream on the brain and am thinking about all these wonderful flavors I could create.
When Mr. 365 and I moved the family out here to AZ we had thought about opening up an ice cream shop because coming from New England, we were a little spoiled with all of the wonderful homemade ice cream shops.
Especially…
This is not a paid endorsement for my opinion on this absolutely INCREDIBLE ice cream shop, I just have really, really wonderful memories of that place and the intoxicating smell of those fresh homemade waffle cones as you walk in.
HEAVEN!
Brickley's is Steve Brophy's baby and has been for about 15 years now. He, his wife, Chris, and their two children built if from the ground up and have made it into an extremely popular destination in Narragansett, Rhode Island.
So popular in fact, that he opened up a second location in Wakefield. Our family came to know Steve's ice cream when he opened his first shop in North Kingstown, then moving it to its' current home. It soon became extremely popular with lines down the sidewalk and into the parking lot. But it didn't matter how long the line was because it was well. worth. the. wait.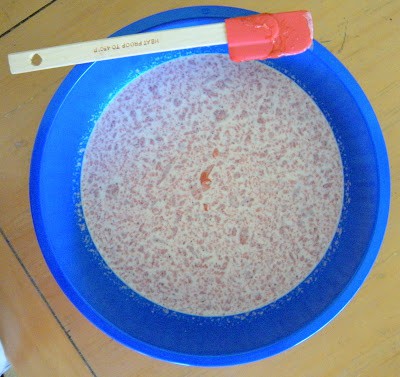 Oh, I could really go for some of that now. Mr. 365 and I had talked to Steve briefly about opening up a shop out here in AZ and what he did to get started Then we put it on the back burner because of the amount of time we would be spending in the shop because the kids at that point, were 10 and younger, and it takes a lot of pesos to get one of those things up and running!
So, Mr. went back to doing what he does best in his original field and I worked retail. Yippee! Not my dream job, but it paid the bills. But yes, the dream of opening an ice cream shop, no, a REALLY, REALLY delicious ice cream shop is still hovering in the recesses of my mind.
So, if you're ever in Narragansett, RI, traveling on Rt. 1A, you have to stop by Brickley's. They've been voted "Best Homemade Ice Cream in South County" consistently every season since they've been opened. This ain't no joke. It's the real McCoy and it's beyond good.
SAVE THIS ROASTED STRAWBERRY ICE CREAM TO YOUR FAVORITE PINTEREST BOARD!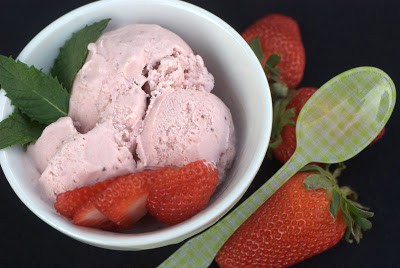 Unfortunately, you're going to need an ice cream maker for this recipe. I don't know how to tell you to make it without one, but I'm thinking with all of the wonderful recipes out there in the blogging world, a good percentage of you may already have one.
If not, I highly recommend that you invest in one. Some of them aren't that expensive – I got ours at Walmart a few years ago. I think it would be a wise investment if you're even considering making it at home. It will more than pay for itself, especially at a time like when ice cream prices are rising and the cartons are becoming smaller! What gives??!!
I can't STAND that we're purchasing less ice cream for more money! It's ridiculous! I made three quarts of this wonderful ice cream for about $4.50. WELL worth it and it was homemade, so I knew everything that was going into it – fresh ingredients and no chemical preservatives that I can't pronounce.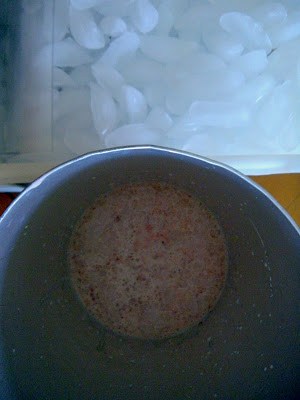 Seriously, consider it. You will have a wonderful summer with homemade ice cream, you're kids will love you, and you can bet that there will be more recipes for this cold stuff made here at 365!
Onto the recipe!
Roasted Strawberry Ice Cream
Ingredients
2 pints strawberries, washed, tops cut off, and sliced about 1/4-inch thick
1 ½ teaspoons canola oil
⅛ teaspoon salt
1 ½ cups milk
1 ¼ cups sugar
¼ teaspoon rounded salt
1 ½ cups half and half
1 tablespoon pure vanilla extract
3 cups heavy whipping cream
2 ½ cups pureed strawberries
Instructions
Roast and puree strawberries
Preheat oven to 375 degrees. Place sliced strawberries in a medium bowl.

Add canola oil and salt. Toss to coat.

Place strawberries in a single layer on a rimmed baking sheet.

Bake for 15 minutes, and allow to cool. Place strawberries in a food processor and puree; set aside.
Ice cream
In a medium saucepan, scald milk until bubbles form around the edges of the pan. Do not boil.

Remove from heat and add sugar and salt, stirring until dissolved. Stir in half and half, vanilla and whipping cream.

Cover and refrigerate for 30 minutes.

Add pureed strawberries to chilled milk and stir to combine. Carefully pour mixture into the ice cream maker and prepare ice cream according to manufacturers directions.

Place ice cream in a plastic container or similar, and place in freezer for 3 hours.
Nutrition
Calories: 4216kcal | Carbohydrates: 304g | Protein: 36g | Fat: 323g | Saturated Fat: 197g | Cholesterol: 1149mg | Sodium: 871mg | Potassium: 1490mg | Sugar: 270g | Vitamin A: 12375IU | Vitamin C: 7.6mg | Calcium: 1259mg | Iron: 0.5mg
Did you make this recipe?
Share it with me on Instagram and make sure to follow me on Pinterest for more recipes.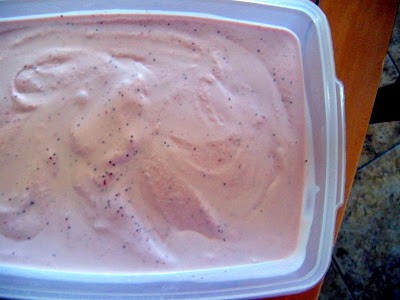 Be careful when removing from fridge. The mixture does not thicken as it cools and will slosh all over the shelves if you remove it too quickly. You know when you go to lift something you think is really heavy and it actually turns out to be a lot lighter and it throws you for a loop? Yeah, be careful. You'll have a mess to clean up if you aren't.
Just sayin'.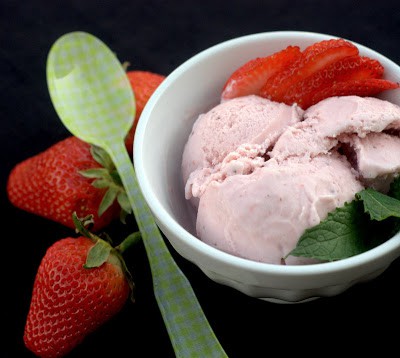 I rate everything I make on a scale of 1-4 with 4 being the best and this Roasted Strawberry Ice Cream earned 4 ROLLING PINS!!!
This stuff was maybe the best strawberry ice cream I have ever had! No joke. Yes, probably even better than Brickley's.
Sorry, Steve. I really think roasting the strawberries made the difference because it had an incredibly rich strawberry flavor. And strawberries are my favorite.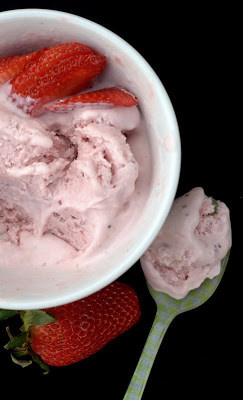 I have to say that I'm REALLY excited about creating some other flavors. We have a lot of hot peppers growing in our garden, so I'm thinking they need to be incorporated in some way. I think the cream would be a good balance for their heat. Go buy yourself an ice cream maker. Seriously.
You won't regret it!
Reader Interactions