Cranberry Macadamia Scones – the great taste of a buttermilk scone delicately flavored with nutmeg and cardamom with pieces of chopped fresh cranberries and macadamia nuts.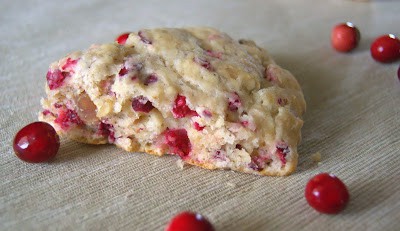 I love this time of year because of the wonderful fruits and veggies we are able to eat.
I mean, I can't honestly see eating a butternut squash in the middle of July. It just doesn't seem right to me. Or pumpkin. Or fresh cranberries either.
There is a season for everything and when everything is at its' peak, ready to be picked and tastes the freshest and absolutely most delicious.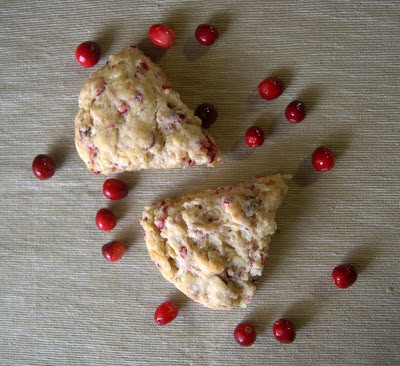 It's fun to make different recipes using the freshest ingredients at different times of the year OR if you stick a couple of bags of those fresh cranberries in your freezer, you CAN have them all year round! How odd would that be if you whipped up a batch of these scones and made them for Mother's Day?
Boy, would mom be surprised!! You might even score mega brownie points if she's really nuts about cranberries! Put it on your to-do list and make next year's Mother's Day one she'll never forget.
Mother's Day 2014 ~ one for the books! And maybe you'll even be lucky to have someone supervise you, too.
SAVE THIS SCONE RECIPE TO YOUR FAVORITE PINTEREST BOARD!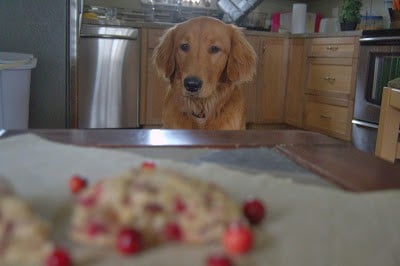 Again for this recipe, there are no pictures of the process. Mr. 365 was finally able to locate the camera after we moved into the house. It had been missing for the entire week as we tried to get a wee bit organized. When the dust settled and I was able to come up for air, I decided to get back to baking and blogging, only to realize in the middle of the creating part of it I couldn't for the life of me, remember where the heck my camera was. I hadn't even remembered seeing it in anything I'd unpacked.
I was starting to freak out…just a little bit. Then today, my White Knight found my very important piece of equipment and I was overjoyed. I mean, I can't very well blog without my camera, now can I?
So, here at the 365 homestead, finally life is returning to normalcy, we'll soon have a routine, and there is now "a place for everything and everything in its place"!
Something that wasn't the easiest thing to do when we were living at relatives, two different furnished rental homes and in a hotel for 5 days before we finally settled here. But we're home. And boy, does it feel good
Adapted from Baking – From my home to yours – Dorie Greenspan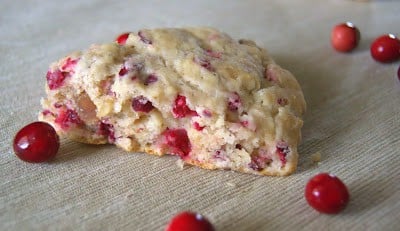 Cranberry Macadamia Scones
Ingredients
2 cups flour
2 ½ tablespoons sugar
1 tablespoon baking powder
1 teaspoon ground cardamom
¼ teaspoon freshly ground nutmeg
¼ teaspoon salt
5 tablespoons butter
1 egg
⅔ cup buttermilk
1 cup fresh cranberries, rinsed and coarsely chopped
½ cup macadamia nuts, coarsely chopped
Instructions
Place a rack into the center of the oven and preheat to 400 degrees F. Prepare a baking sheet by lining it with parchment.

In a large mixing bowl, whisk together the flour, sugar, baking powder, cardamom, nutmeg, and salt.

Cut butter into smaller pieces and with a pastry cutter, cut butter into the flour mixture until it resembles coarse meal.

Add the cranberries and nuts to the mixture and combine.

In a small mixing bowl, whisk together the egg and buttermilk. Pour the mixture into the dry ingredients and stir until it just comes together.

Then using a rubber spatula, knead and fold it together about 8 to 10 times. Prepare a flat surface by dusting it with flour (I use a wooden board) and turn the dough out onto it.

Divide the dough in half and pat each into a circle approximately 5 inches in diameter. Cut the dough into 6 wedges and transfer the entire disk of dough to the prepared baking sheet.Cutting it before baking allows for easy separation, but keeping the wedges together during baking allowed for the scones to be a bit moister than is typical.

Bake for 20 to 25 minutes or until tops are lightly golden and firm. Transfer to a wire rack and cool for 10 minutes before serving.
Nutrition
Calories: 142kcal | Carbohydrates: 19g | Protein: 3g | Fat: 5g | Saturated Fat: 3g | Cholesterol: 27mg | Sodium: 110mg | Potassium: 146mg | Sugar: 3g | Vitamin A: 190IU | Calcium: 65mg | Iron: 1.1mg
Did you make this recipe?
Share it with me on Instagram and make sure to follow me on Pinterest for more recipes.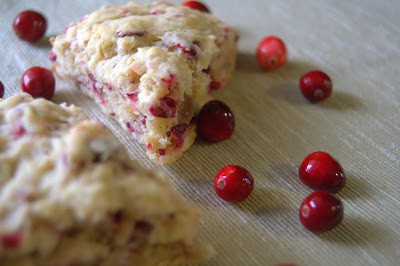 I rate everything I make on a scale of 1-4 with 4 being the best and these Cranberry Macadamia Scones earned 3 rolling pins. I'm not really a "sconer". haha get it, instead of 'stoner", I said sConer? Ah, nevermind, it's late and I'm tired.
Anywho…I've never been one for scones 'cause I think they're just too dry, but these were moist and quite yummy. My daughters both thought they could have used a touch more sugar because of the tartness of the cranberries, so maybe a whole 3 tablespoons instead of just the 2 1/2. I thought they were sweet enough and liked the crunch of the nuts, too.
These will look pretty and festive on the table for breakfast or for tea on Thanksgiving and remember, you'll be serving them to mom come May!!
If you liked these scones, you also might like…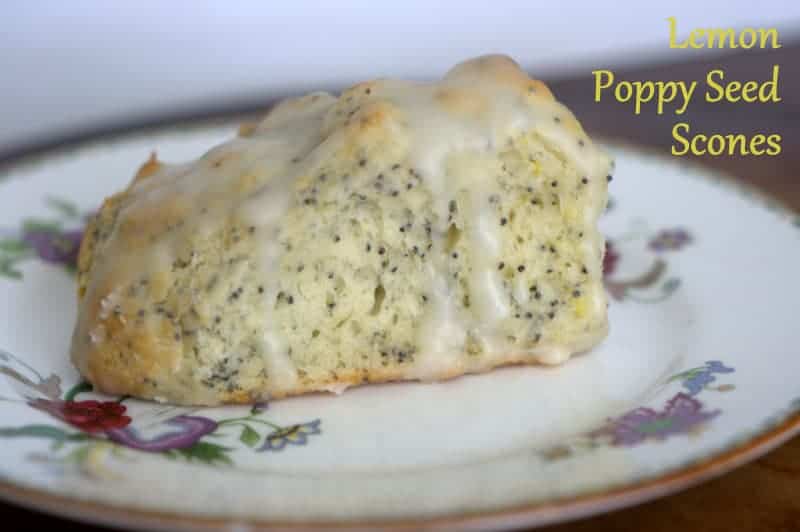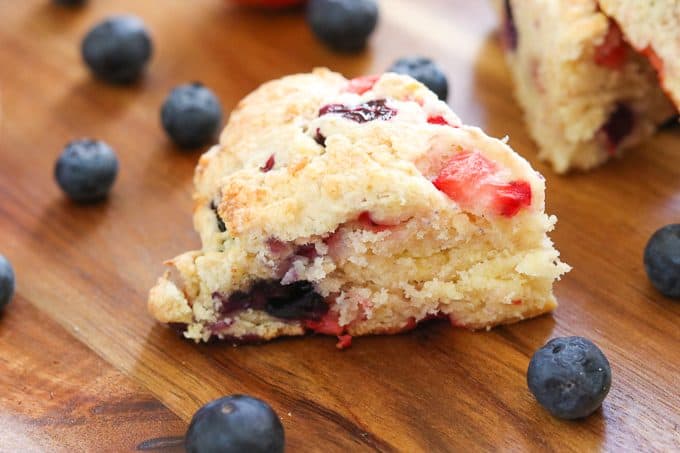 Reader Interactions