Dijon Herb Roasted Pork with Cranberry-Pear Chutney – a Smithfield Prime Pork Tenderloin roasted with a coating of whole-grain Dijon mustard and fresh herbs. Pair it with a sweet and tangy chutney made of fresh cranberries and pears and it's a dinner perfectly suited for holiday entertaining!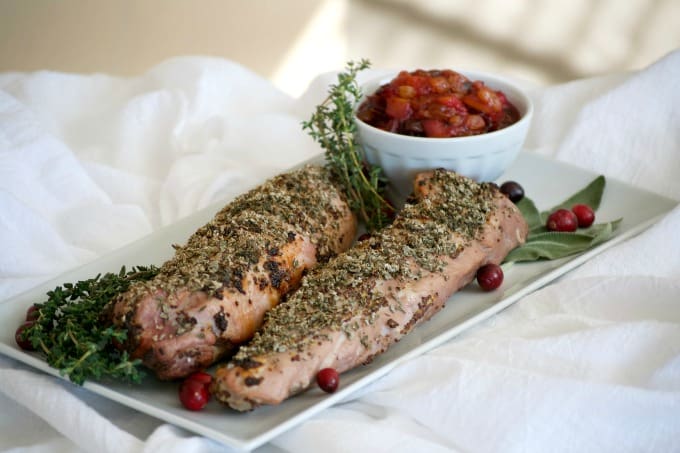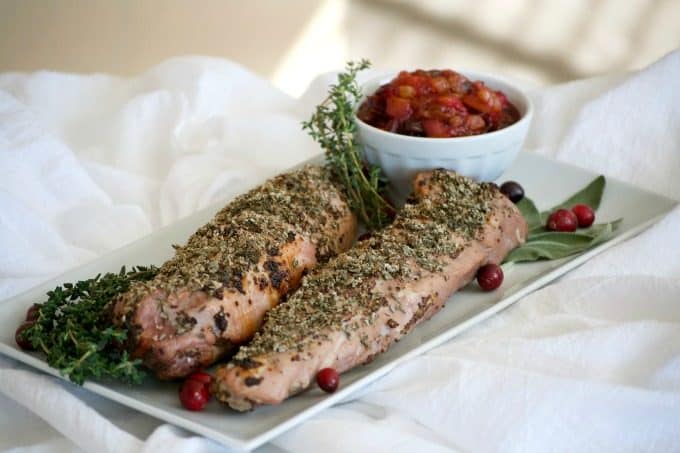 I saw a sign in a store the other day saying there are only 29 more days until Christmas.
Sponsored written by me on behalf of Smithfield® Prime Fresh Pork. The opinions and text are all mine.
Say what??
29 days…
And then before you know it, it will be 2017! YIKES! All I do know is that when this time of year rolls around, it all tends to be a blur with how busy we all are and how there's always so much to do.
SAVE THESE PORK TENDERLOINS TO YOUR FAVORITE PINTEREST BOARD!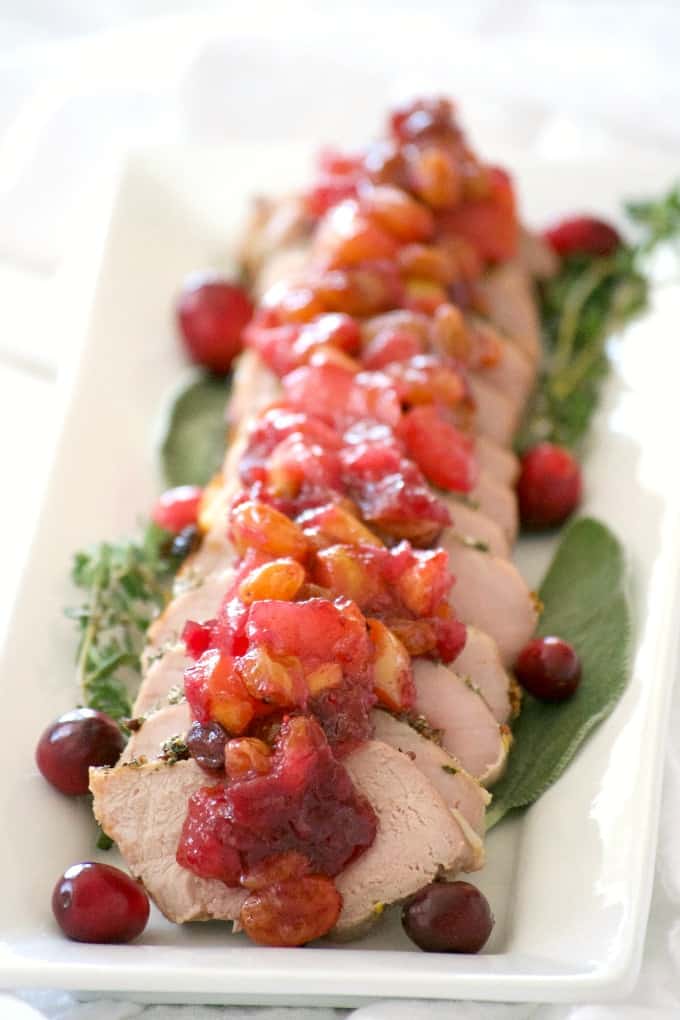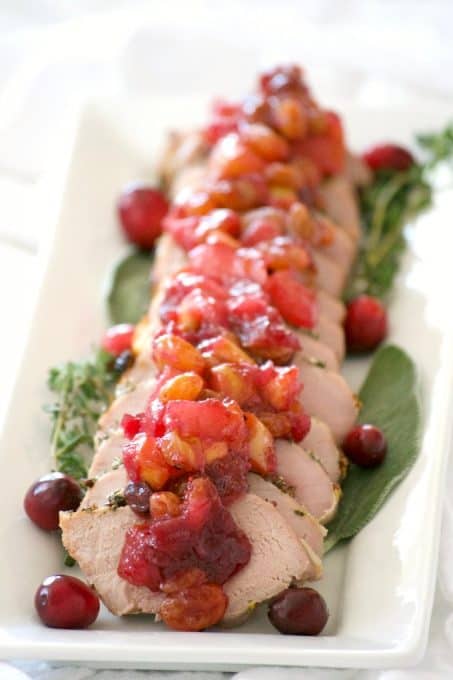 That's why easy dinners are a must during the holiday season!
With this Smithfield Prime Pork Tenderloin, you can have an easy and delicious dinner that's perfect for your holiday gatherings or your family meal.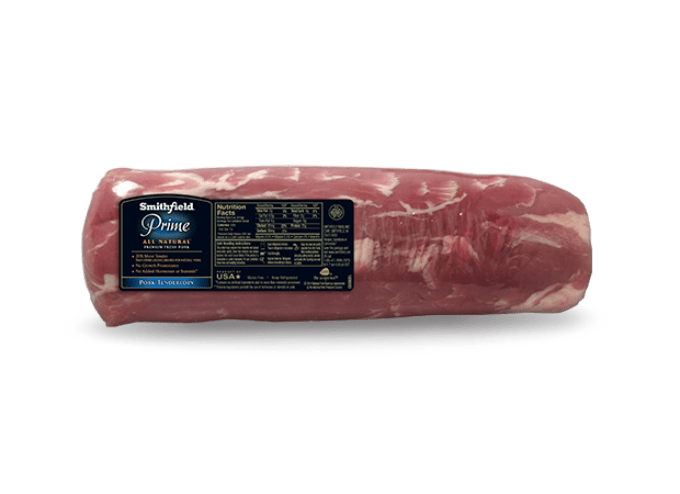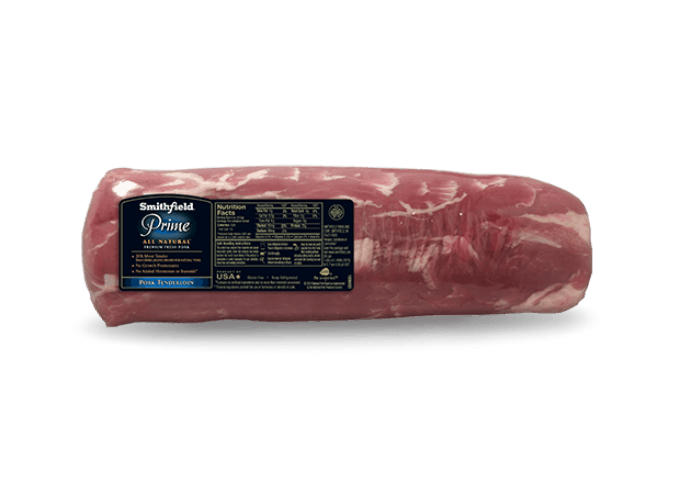 We eat a lot of pork here at the 365 home and I shop for it at my local Bashas', in the fresh meat department.
With their great selection of Smithfield Prime Fresh Pork and because it's so versatile, I can cook up some pork chops, put it in the slow cooker, make medallions with it and so much more.
Yet, I think the way we like it most is roasted. It's easy to make and the flavor is fantastic.
Bashas' wants to help save you money this holiday season and make it easier for you to make my Dijon Herb Roasted Pork.

I couldn't have been more pleased with the way this recipe turned out and I think you'll really enjoy it, too! My family loved it and they even gave it 4 rolling pins from my old rating system. I know that Smithfield Prime Fresh Pork had a lot to do with that because not all pork is created equal.
Their pork is made right here in the good ol' USA. It doesn't contain hormones, steroids or ractopamine (a feed additive to promote leanness in animals raised for their meat), is gluten-free, and is 20% more tender than the other leading brand for natural pork.
You can find more great recipe ideas for it here.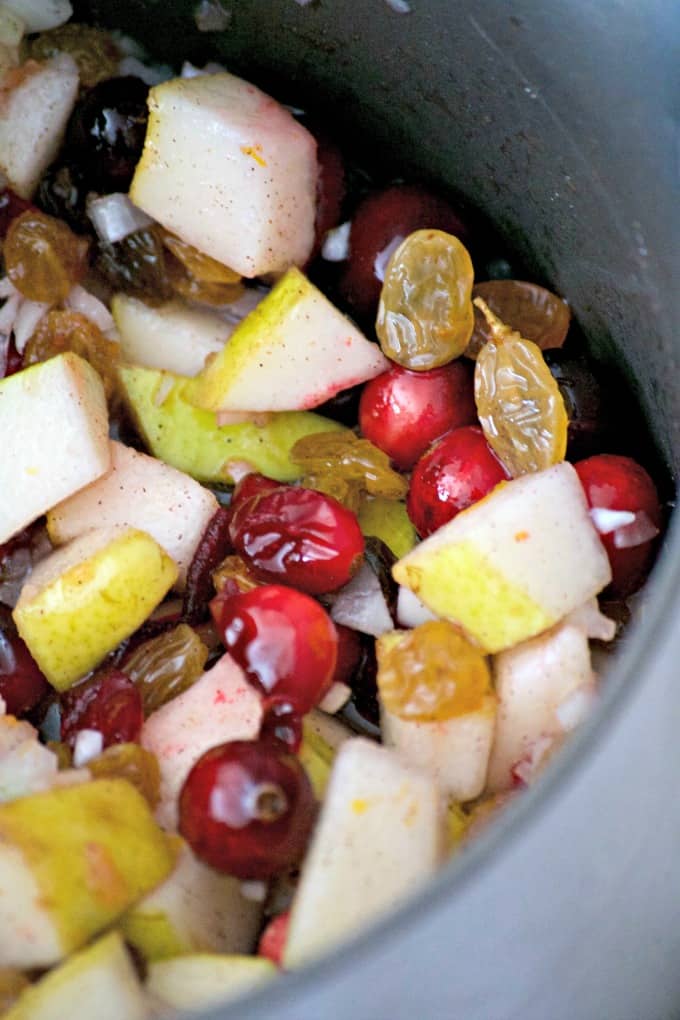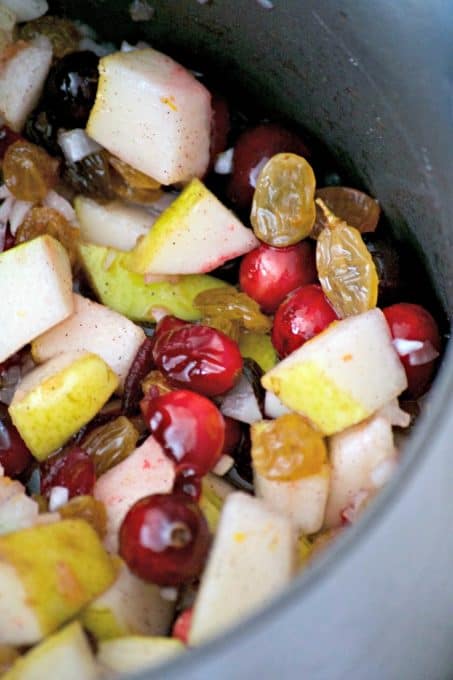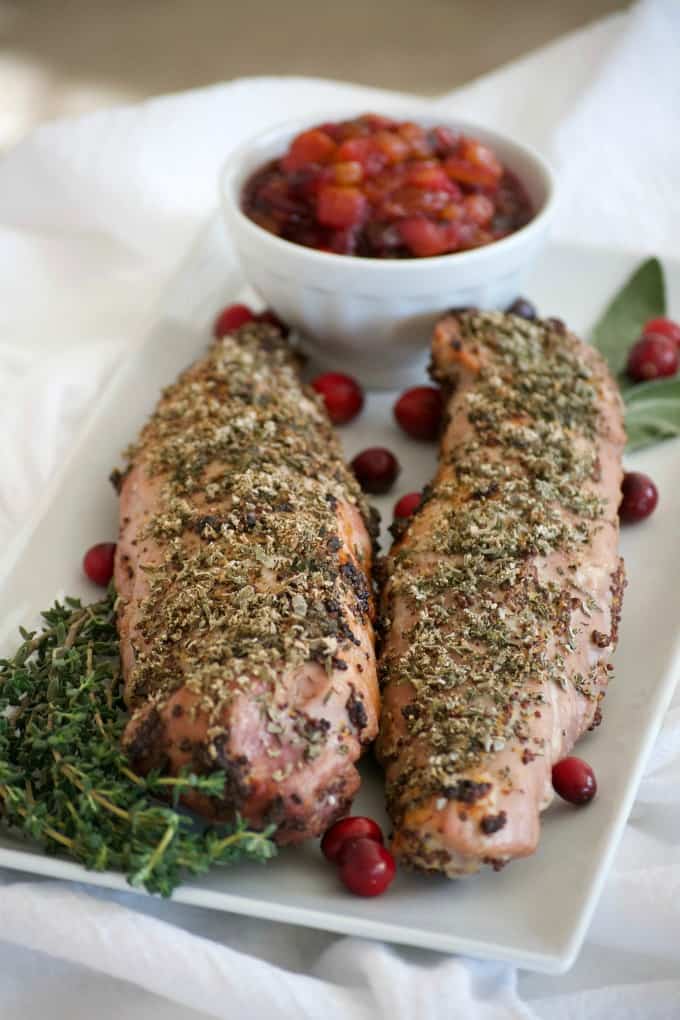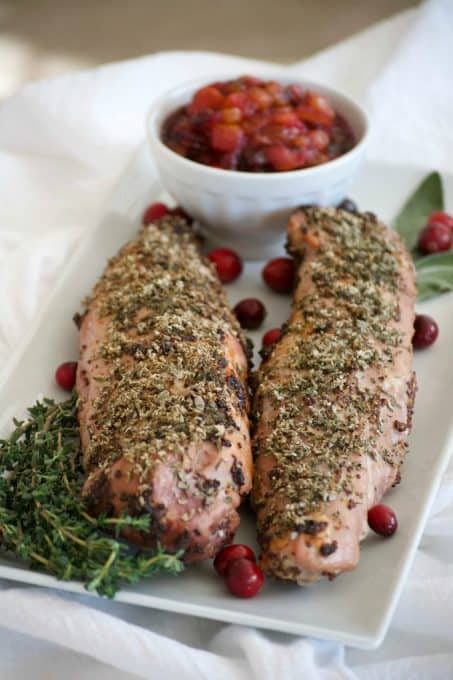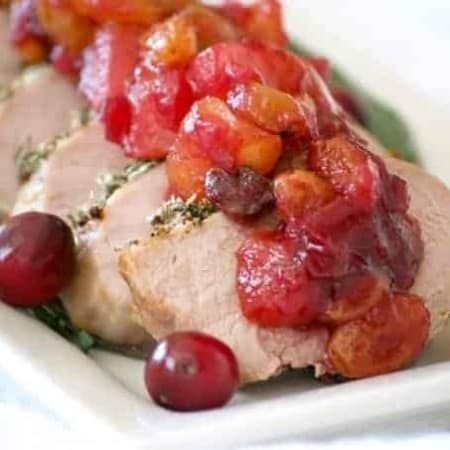 Dijon Herb Roasted Pork with Cranberry Pear Chutney
This Dijon Herb Roasted Pork with Cranberry Pear Chutney made with a Smithfield Prime Fresh Pork Tenderloin is an easy and delicious dinner perfectly suited for holiday entertaining!
Ingredients
Dijon Herb Roasted Pork Tenderloin
1 2.5 lb. Smithfield Prime Fresh Pork Tenderloin package may contain two tenderloins to equal 2.5 pounds
1 ½ tablespoons whole grain Dijon mustard
2 tablespoons finely chopped fresh sage
1 tablespoon chopped fresh thyme
¾ teaspoons kosher salt
½ teaspoon freshly ground black pepper
Cranberry Pear Chutney
2 pears cored, seeded and diced
1 cup fresh cranberries rinsed
1 cup golden raisins
½ cup granulated sugar
¼ cup chopped onion
¼ cup water
2 tablespoons apple cider vinegar
1 teaspoon fresh orange zest
½ teaspoon allspice
¼ teaspoon kosher salt
Instructions
Dijon Herb Roasted Pork
Preheat the oven to 425 degrees F. Prepare a rimmed baking sheet by lining it with aluminum foil and placing a baking rack on to it. This will allow the air to circulate around the meat as it cooks.

In a small bowl, mix together the sage, thyme, salt and pepper.

Remove the tenderloin from the package and rub half of the Dijon mustard on the top and sides of the pork.

Place the mustard coated side of the tenderloin onto the rack in the prepared baking pan.

Cover with remaining Dijon mustard and herb mixture.

Bake for 25 - 30 minutes per pound (calculate based on weight of one tenderloin. Cook until a thermometer inserted into the thickest part of the meat measures an internal temperature of 150 degrees F. Allow pork to stand 10 minutes before serving. It will be slightly pink in the center.
Cranberry Pear Chutney
In a medium pot combine all ingredients for the chutney and stir gently to combine.

Heat contents over medium-high until it comes to a boil.

Lower heat to simmer and cook for 30 minutes, covered.

Remove cover and cook for an additional 5 - 10 minutes or until liquid has been absorbed.
Did you make this recipe?
Share it with me on Instagram and make sure to follow me on Pinterest for more recipes.
Your holiday meals will be great with Smithfield Prime Fresh Pork. That's because not all pork is created equal.

If you liked this Dijon Herb Roasted Pork with Cranberry-Pear Chutney then you'll enjoy…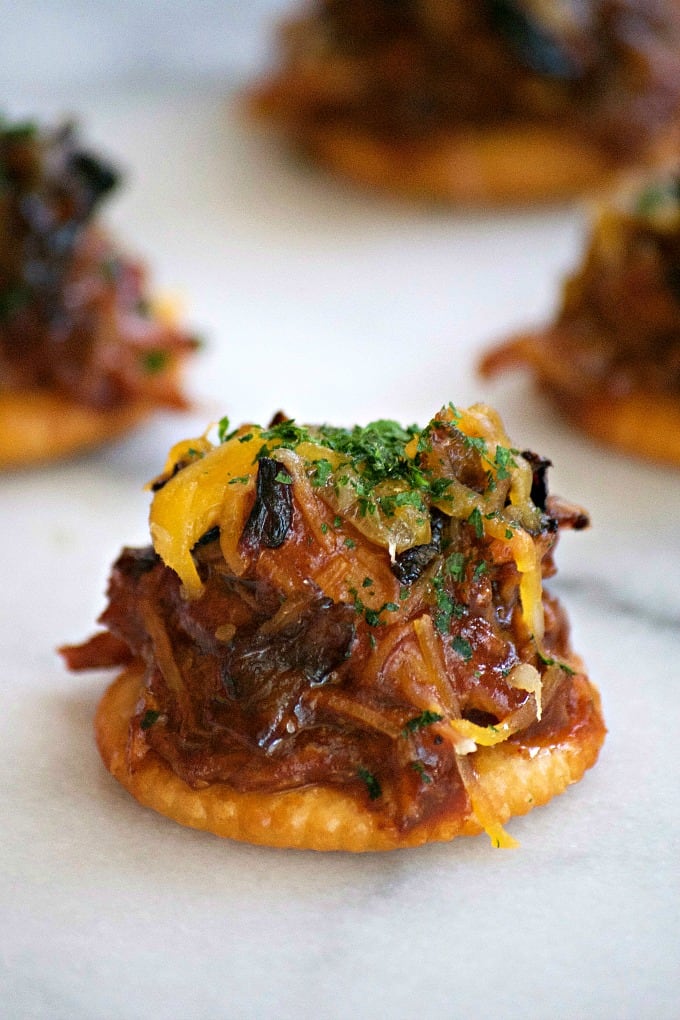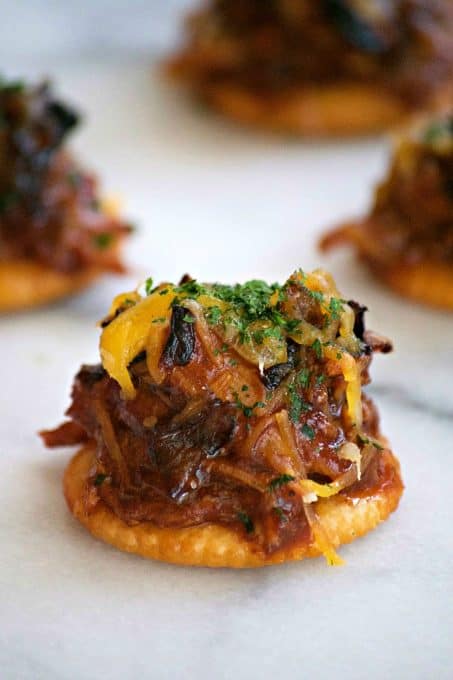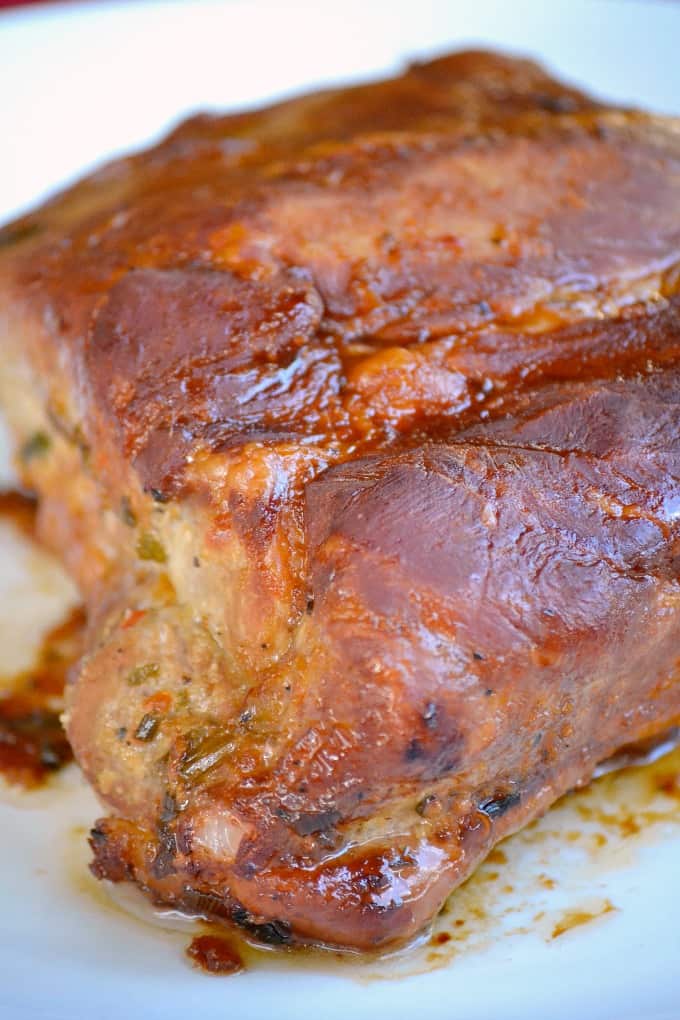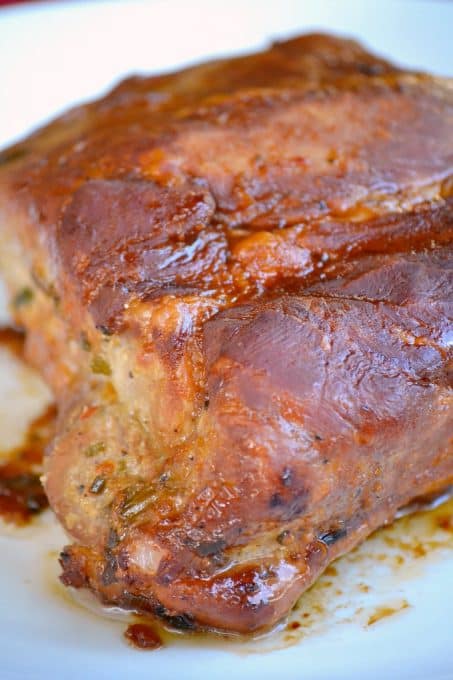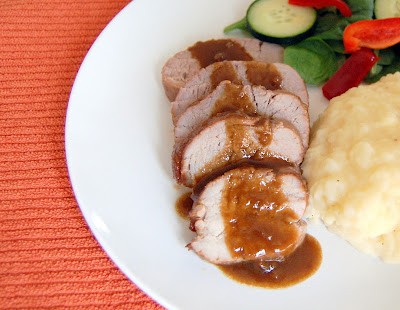 Here are some great videos to prepare even more delicious pork recipes…