Sweet and Spicy Coca-Cola Shredded Pork Bites – RITZ crackers topped with some shredded pork cooked in a spicy Coca-Cola barbecue sauce, caramelized onions, melted cheese and a dash of cilantro. Prepare to have your Game Day taste buds awakened!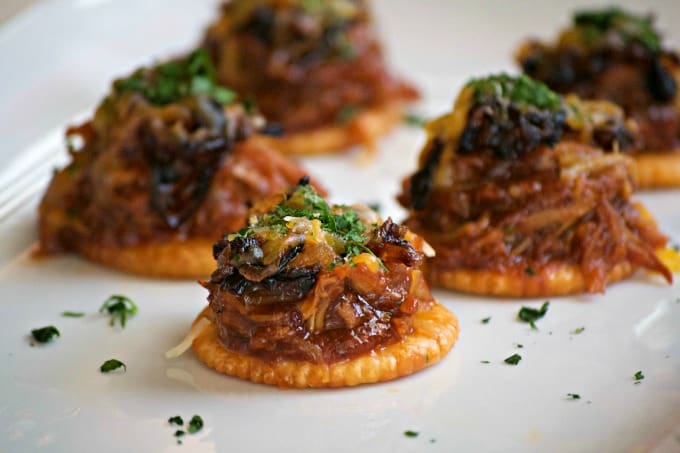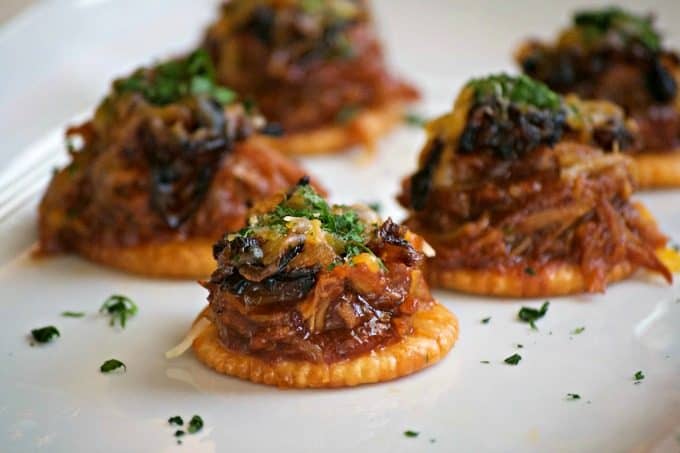 Have you been watching the games?
This shop has been compensated by Collective Bias, Inc. and The Coca-Cola Company. All opinions are mine alone.#GameDayGreats #CollectiveBias
Football on the weekends is where it's at and you can't pull me away from the TV on Sundays now that the season has started. I'm SO into it and it's not just rooting for my team, I'm just really enjoying watching all the games in general.
SAVE THESE PORK BITES TO YOUR FAVORITE PINTEREST BOARD!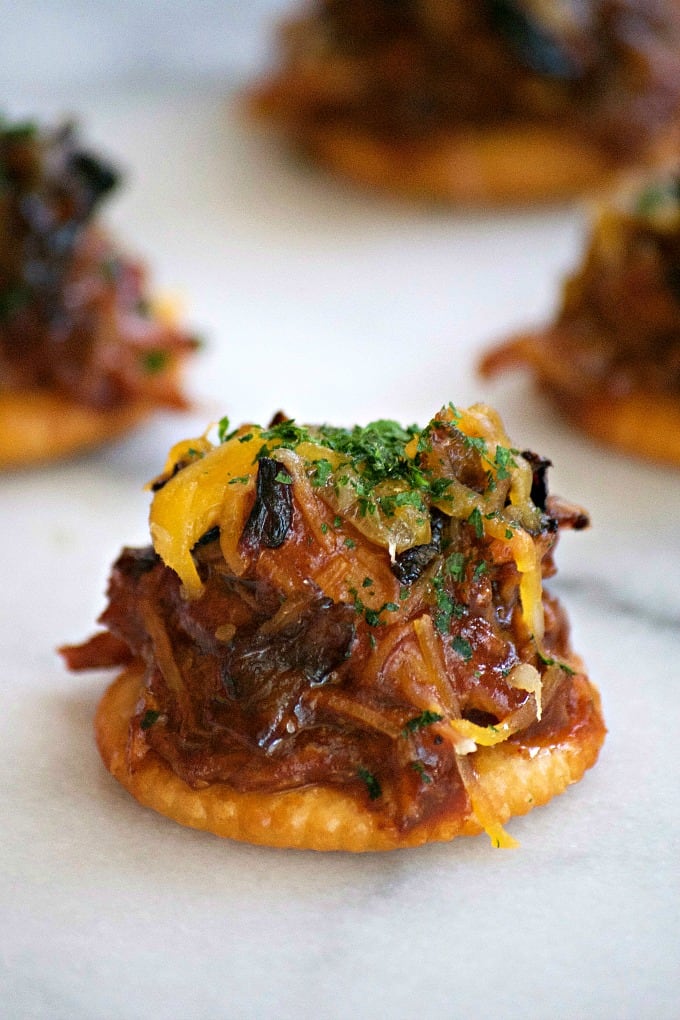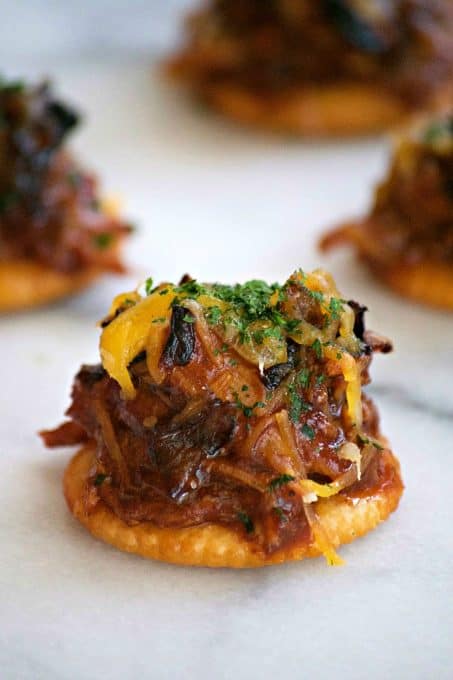 I was shopping in my local Fry's the other day when I wanted to create a new appetizer for the family just for these events. They've just renovated the store and I'm absolutely in love with it!
They opened up space by condensing the aisles making them more efficient to find products, relocated the sushi bar, added a gorgeous cheese section with huge wheels of Parmigiano Reggiano, and even put in a wine bar! Kind of cool because there are two TVs on which you can watch the game should you be so inclined to do so. You can be sure you'll find all you need to make your Game Day great at your local Kroger.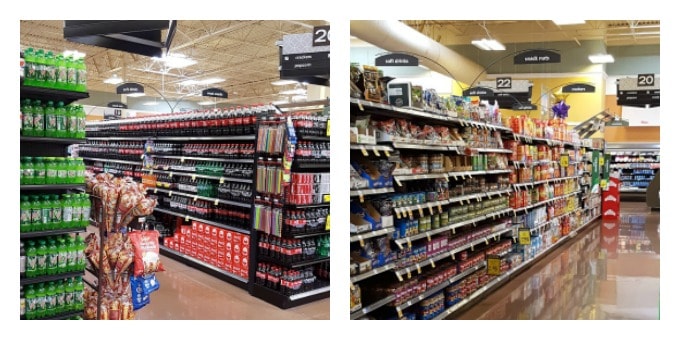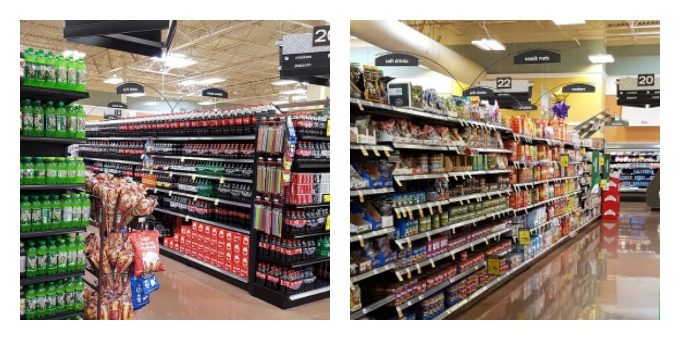 We also like to drink a Coca-Cola or two while watching, but this time I wanted to improve the flavor of the barbecue sauce by adding it to the pork and boy, did it ever! I rubbed the meat with a little chili paste and covered it in a dry rub.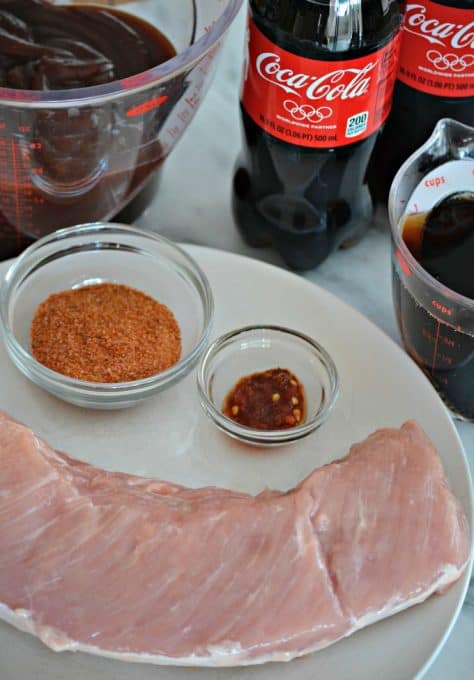 I placed it in the slow cooker with some of our favorite barbecue sauce and the Coca-Cola.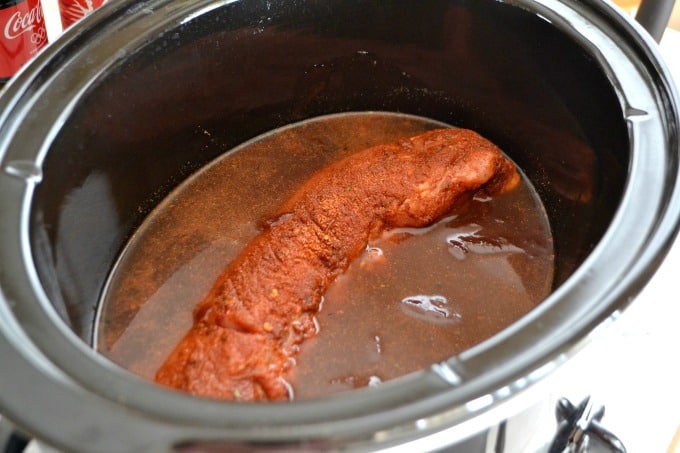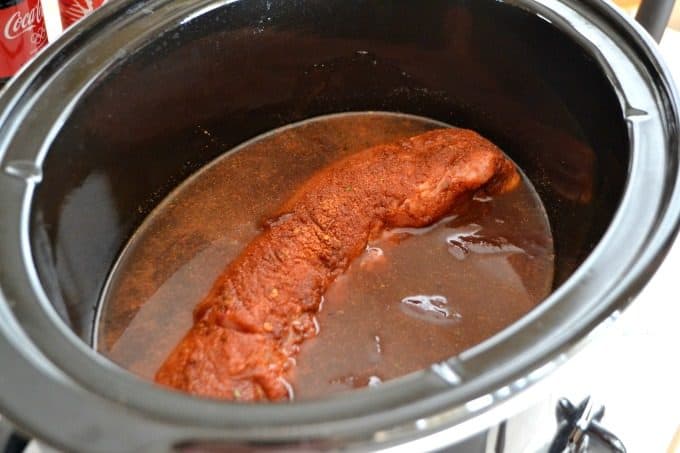 The house smelled SOOOOOOO good as it was cooking during the day. I couldn't wait to eat it! I may have cheated and eaten a little. 😉
When it was ready, I shredded the pork.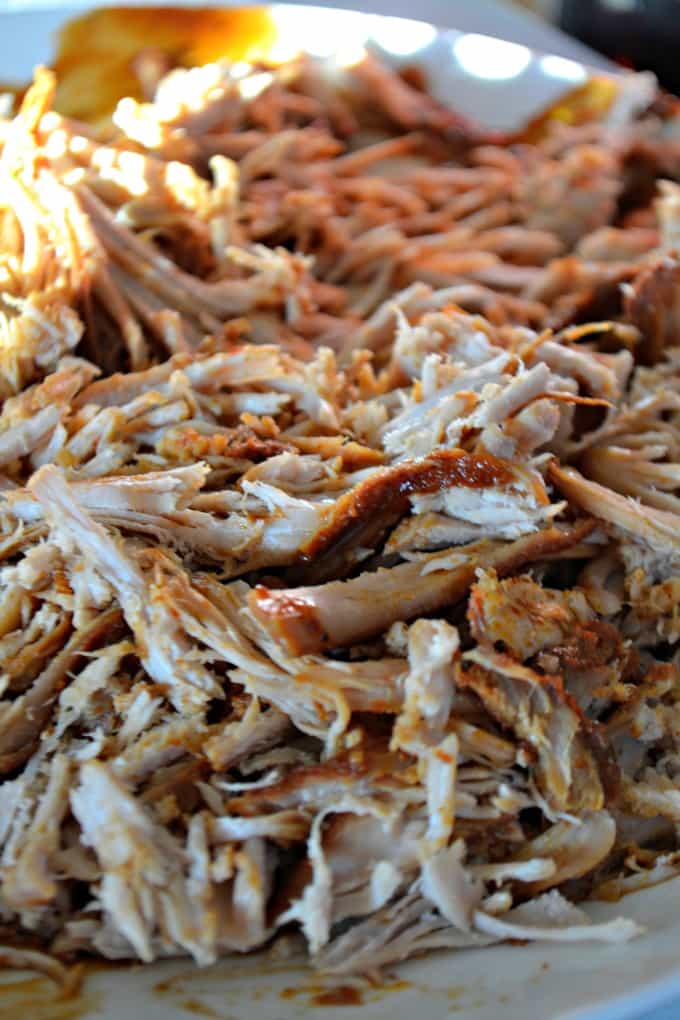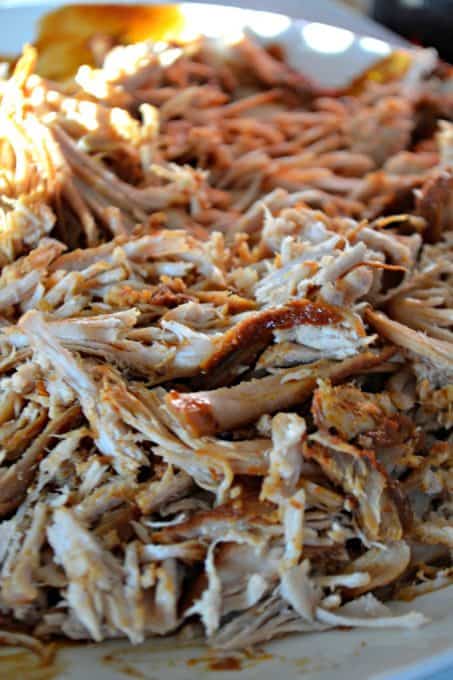 I placed the meat back into the slow cooker to soak up some of that great sauce and while that cooked, I put some RITZ crackers on a baking sheet lined with parchment.
Then, the magic happened! I topped the RITZ cracker with a little bit of shredded pork, some
caramelized onions
, and a bit of shredded cheese and popped them under the broiler for a minute or two.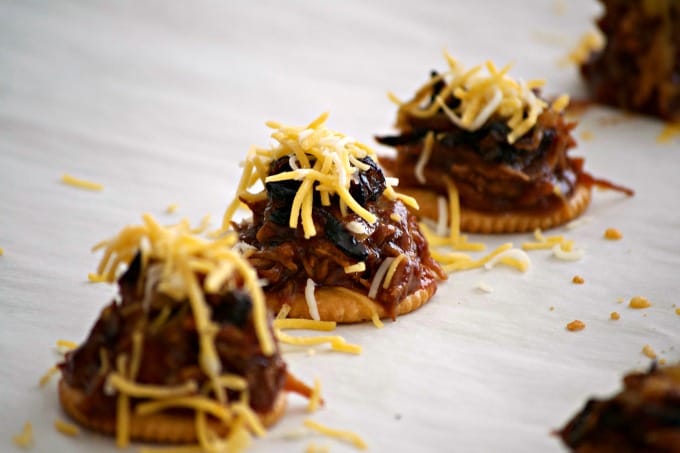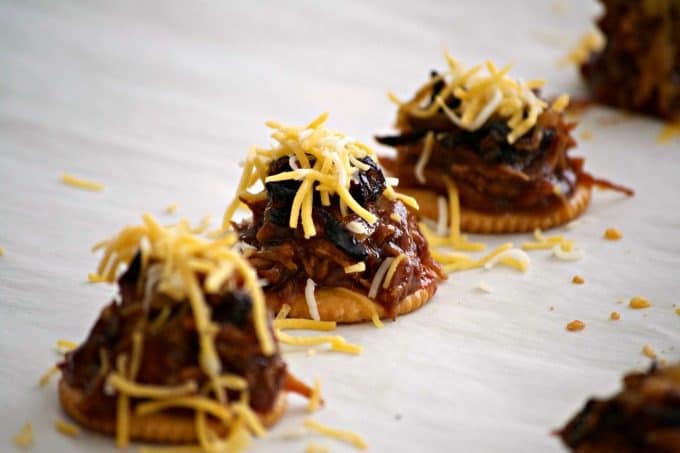 When they came out, they were sprinkled with a little bit of fresh cilantro and VOILA, a great Game Day appetizer was born! Honestly, I have to tell you that the pictures don't do them justice. There is SO very much flavor in that tiny little bite and everything comes together so nicely.
The family absolutely loved them and can't wait for me to make them again next week. I think I've started a Sunday tradition!
Be sure to shop for your
Game Day Greats
so you're prepared and ready to feed your crowd.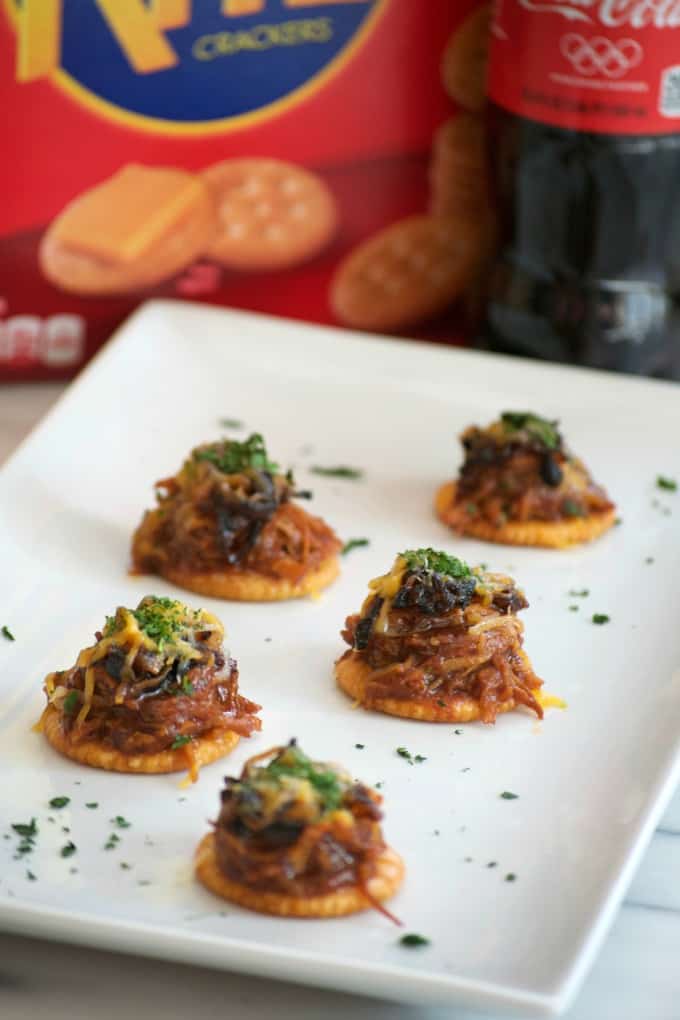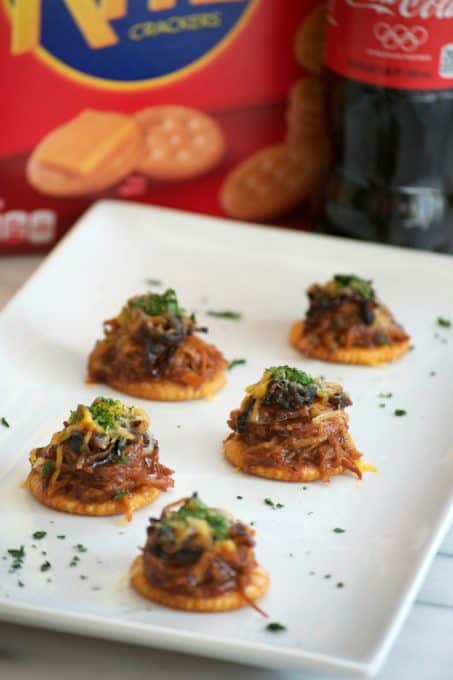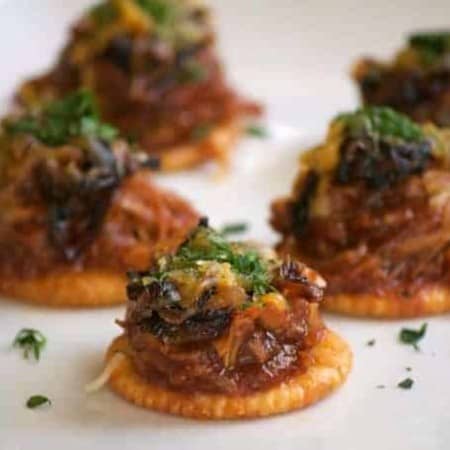 Sweet and Spicy Coca-Cola Shredded Pork Bites
Sweet and Spicy Coca-Cola Shredded Pork Bites - RITZ crackers topped pork, caramelized onions, melted cheese and cilantro. Game Day will never be the same!
Ingredients
1 1.5- lb. pork loin
1 ½ teaspoons onion powder
1 teaspoon paprika
½ teaspoon garlic powder
½ teaspoon Old Bay seasoning
¼ teaspoon salt
¼ teaspoon pepper
1 teaspoon chili paste more if you like more heat
8 ounces Coca-Cola
16 ounces your favorite barbecue sauce
1 13.7- ounce box RITZ crackers you'll need about 50 crackers
caramelized onions
about 3/4 cup shredded Monterey Jack/Colby cheese
2 tablespoons chopped fresh cilantro
Instructions
In a small bowl, combine onion powder, paprika, garlic powder, Old Bay Seasoning, salt, and pepper.

Spread the chili paste over the entire pork loin.

Rub the dry ingredients over the pork to completely cover.

Place meat into the slow cooker and gently pour in the Coca-Cola and barbecue sauce.

Cook on low for 4 - 5 hours, turning and stirring occasionally.

Once pork is fork tender, remove and shred with two forks.

Return to slow cooker for an additional 20 minutes.

Preheat oven broiler to low.

Prepare a baking sheet by covering it with parchment.

Place the Ritz crackers onto the parchment.

Using a small cookie scoop place about a tablespoon of the shredded pork on top.

Add a few of the caramelized onions and sprinkle with a half teaspoon of shredded cheese.

Place cookie sheet under the broiler for about 1 - 2 minutes or until cheese is melted, watching carefully.

Sprinkle each with chopped cilantro and serve with additional Coca-Cola.
Did you make this recipe?
Share it with me on Instagram and make sure to follow me on Pinterest for more recipes.
If you liked these Sweet and Spicy Coca-Cola Shredded Pork Bites, then you'll love…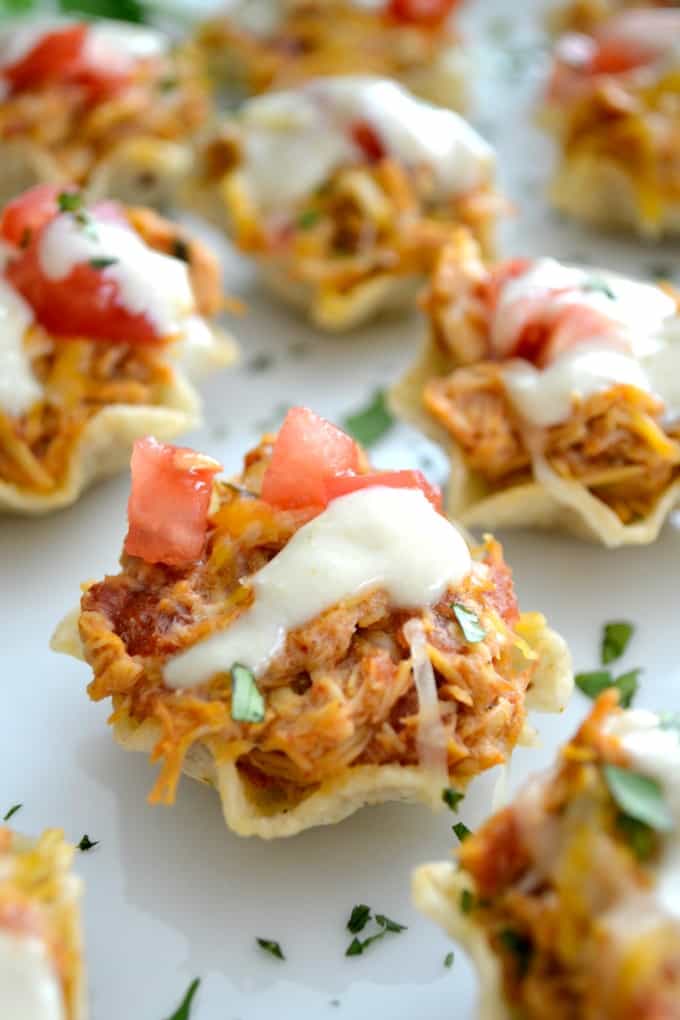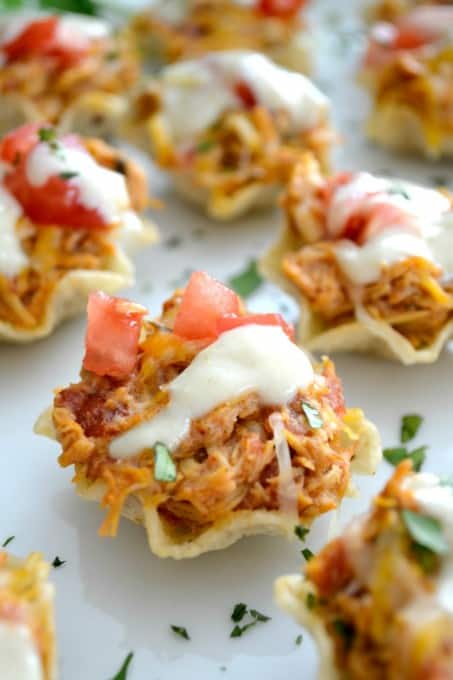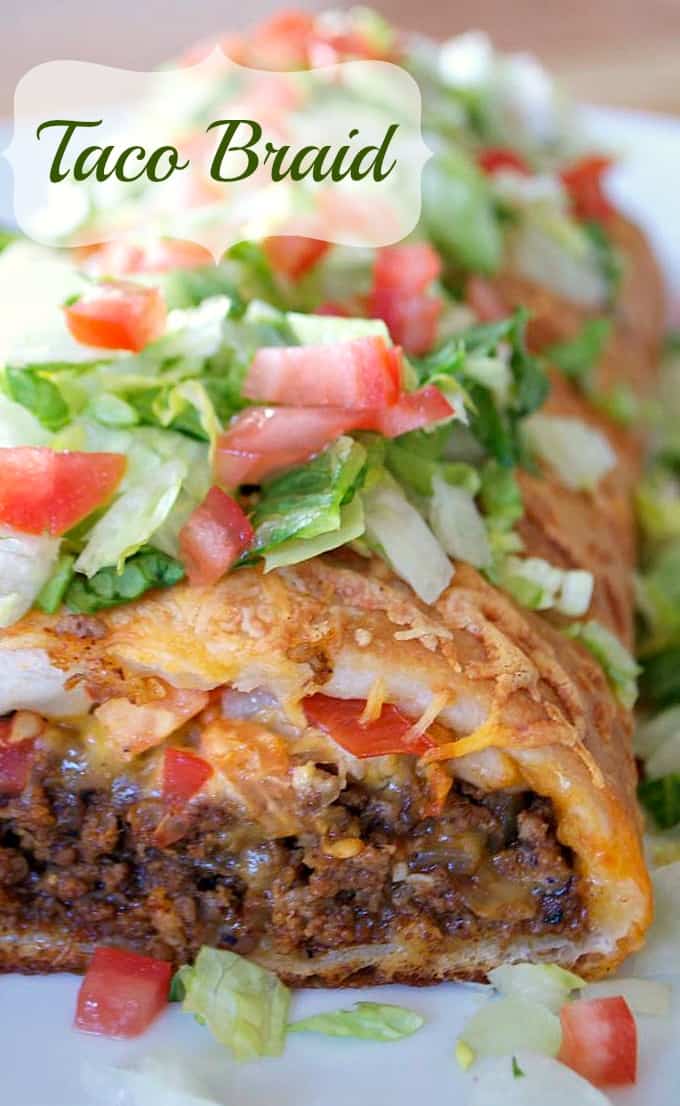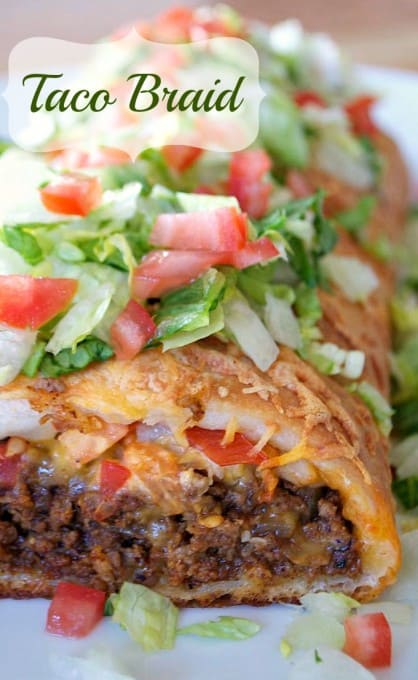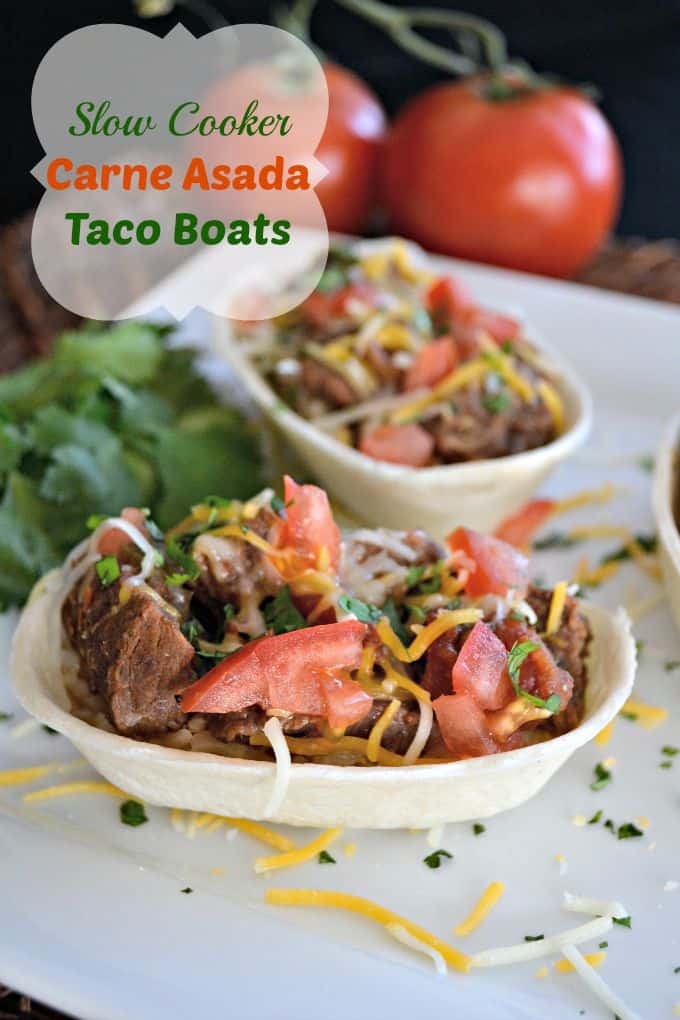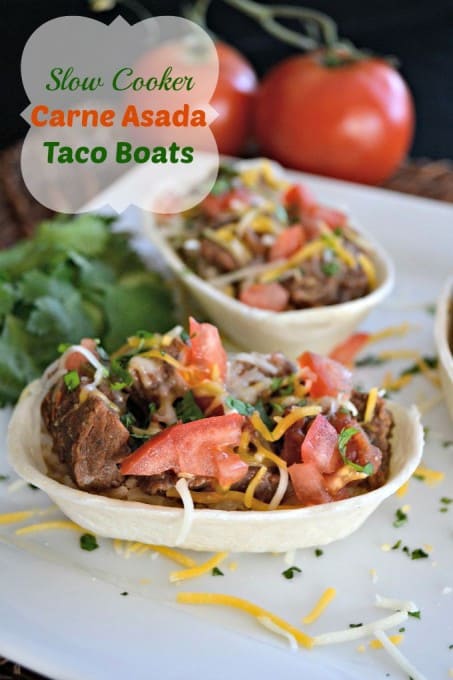 Reader Interactions