Easy Tiramisu Poke Cake – a simple white cake drizzled with a sweetened coffee syrup, and topped with a whipped mascarpone vanilla frosting. It's a simple recipe to put together without the liqueur and uses Fair Trade ingredients.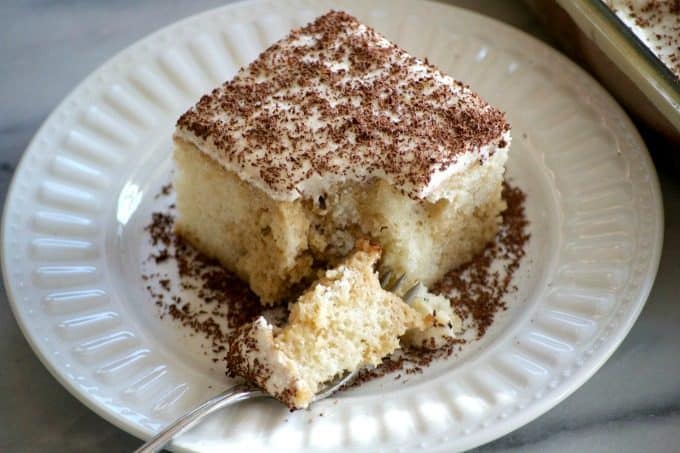 It's that time of year again!
During the month of October, we celebrate Fair Trade. If you've been following my blog for some time then you know that I enjoy promoting Fair Trade products and the farmers associated with them. Buying any product with a Fair Trade label on it will not only benefit your family but will also give back to the people and the families responsible for providing us with such great items.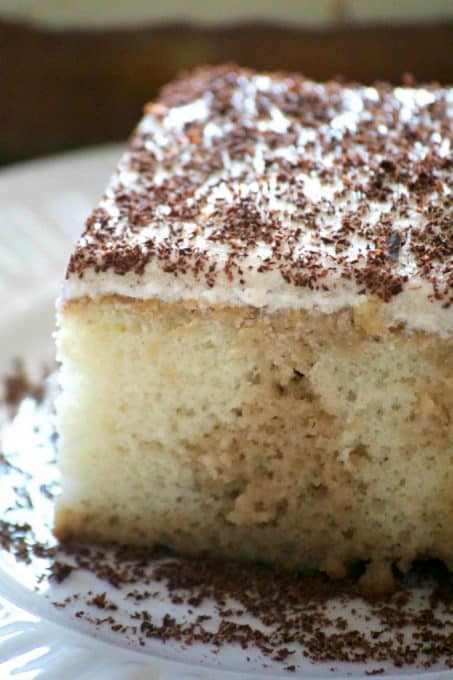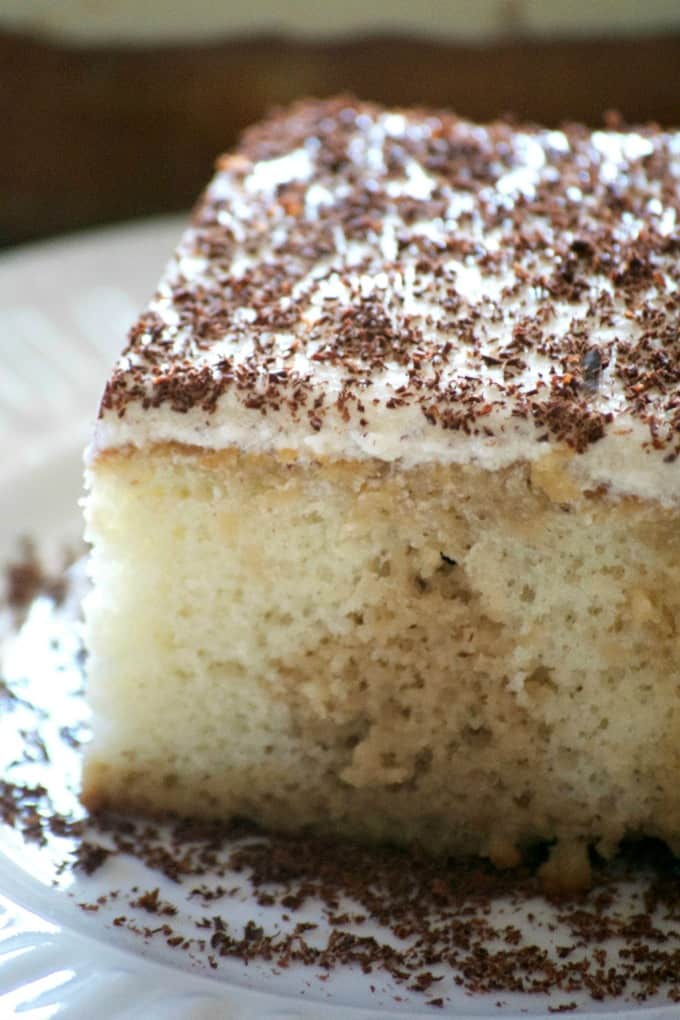 Big changes can come from small, everyday decisions.  Each moment offers an opportunity to build strong families, support education for children, protect the environment, and more.  That's why Fair Trade USA is running a special campaign called "Fair Moments" this October.  Its goal is to show how everyday moments can have a worldwide impact when you choose Fair Trade products.  See how your #FairMoments add up by going to FairMoments.org, and show us the difference you're making in your own #FairMoments photos!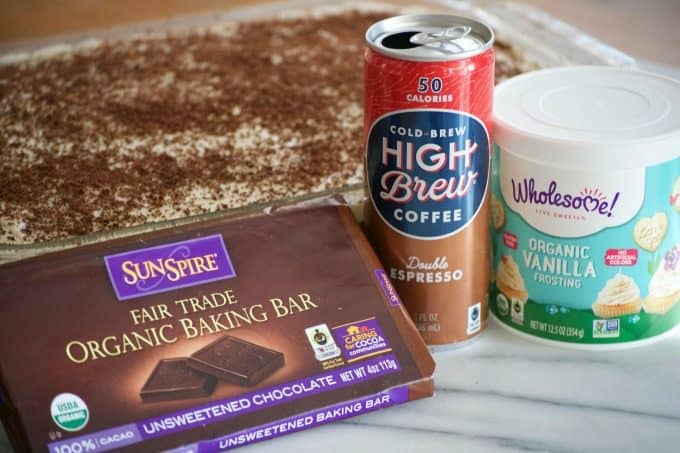 I used the Sunspire Fair Trade Organic Unsweetened Chocolate Baking Bar, High Brew Double Espresso Coffee, and Wholesome Organic Vanilla Frosting in this Easy Tiramisu Poke Cake recipe. It was absolutely delicious and I really couldn't stop eating it. It was perfectly sweetened and has a great coffee taste. Of course, it's not a real tiramisu as it doesn't contain ladyfingers and I also chose not to include any liqueur so everyone can enjoy it!
You can win a box full of these incredible goodies so that you can make your own Easy Tiramisu Poke Cake! Scroll down to enter.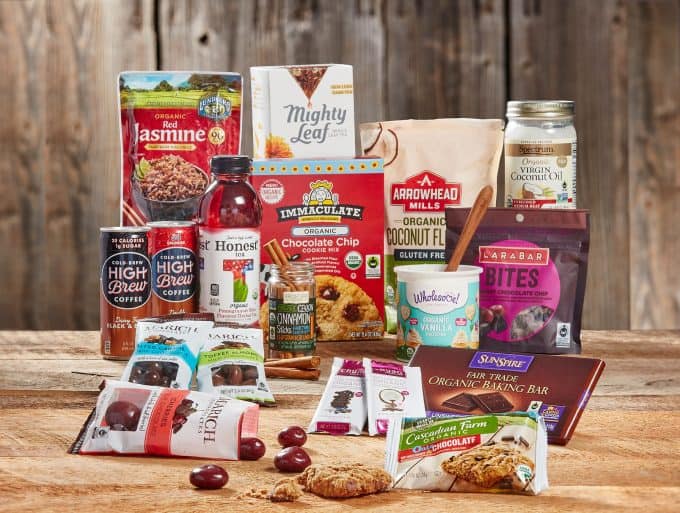 These are the Fair Trade companies who have so graciously supplied me with their products and how they can be followed on social media:
Wholesome! (@WholesomeSweet)
Cascadian Farm (@CascadianFarm)
Marich Chocolates (@MarichChocolate)
Might Leaf (@MightyLeaf)
Chuao Chocolatier (@ChuaoChocoholic)
Honest Tea (@HonestTea)
Laråbar (@larabar)
Frontier Natural Products Co-Op (@FrontierCoop)
Arrowhead Mills (@ArrowheadMills)
Immaculate Baking Co (@ImmaculateBkng)
Lundberg Family Farms (@LundbergFarms)
High Brew Coffee (@HighBrewCoffee)
Sunspire
Spectrum Naturals

This Easy Tiramisu Poke Cake is a simple white cake drizzled with a sweetened coffee syrup, and topped with a whipped mascarpone vanilla frosting. It's a simple recipe to put together and it used Fair Trade ingredients without any alcohol.
Ingredients
1 box White Cake Mix, plus ingredients listed on box
1 8-ounce can High Brew Cold Coffee - Double Espresso
1 14-ounce can sweetened condensed milk
1 12.5-ounce container Wholesome Organic Vanilla Frosting, room temperature
1 8-ounce container mascarpone cheese, room temperature
Instructions
Prepare a 9 X 13 baking dish by spraying it with cooking spray and preheat oven as directed on box of cake mix.
Mix cake with the ingredients called for according to manufacturer's directions.
Place batter into prepared baking dish and bake according to pan size on the box.
In a medium bowl, whisk together the High Brew Cold Coffee and sweetened condensed milk.
Immediately after removing the cake from the oven, poke holes into the top of the cake. Using the end of a wooden spoon, make the holes 1 1/2 inches apart.
Gently pour the coffee mixture evenly over the top of the cake.
Refrigerate the cake until it cools.
In a mixing bowl, whip the mascarpone cheese until smooth and slightly fluffy, about three minutes.
Add the Wholesome Organic Vanilla Frosting and beat together until well combined.
Spread the frosting over the entire cake.
Using a zester, grate the Sunspire Fair Trade Organic Unsweetened Chocolate Baking Bar and sprinkle evenly over the top of the cake before serving.
https://www.365daysofbakingandmore.com/easy-tiramisu-poke-cake/
If you like this Easy Tiramisu Poke Cake then you'll love these other Fair Trade recipes I've created…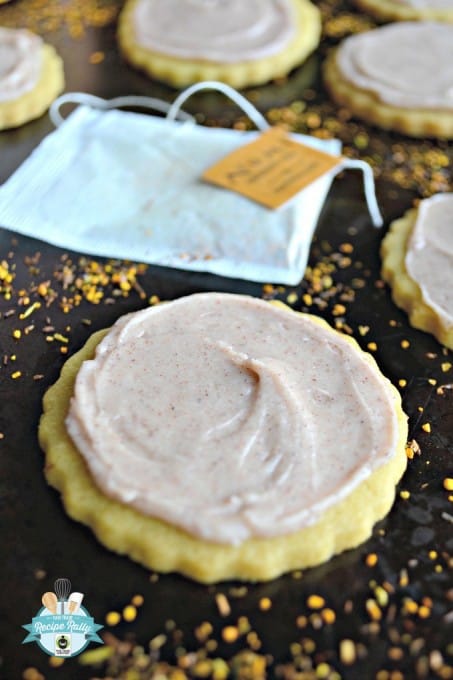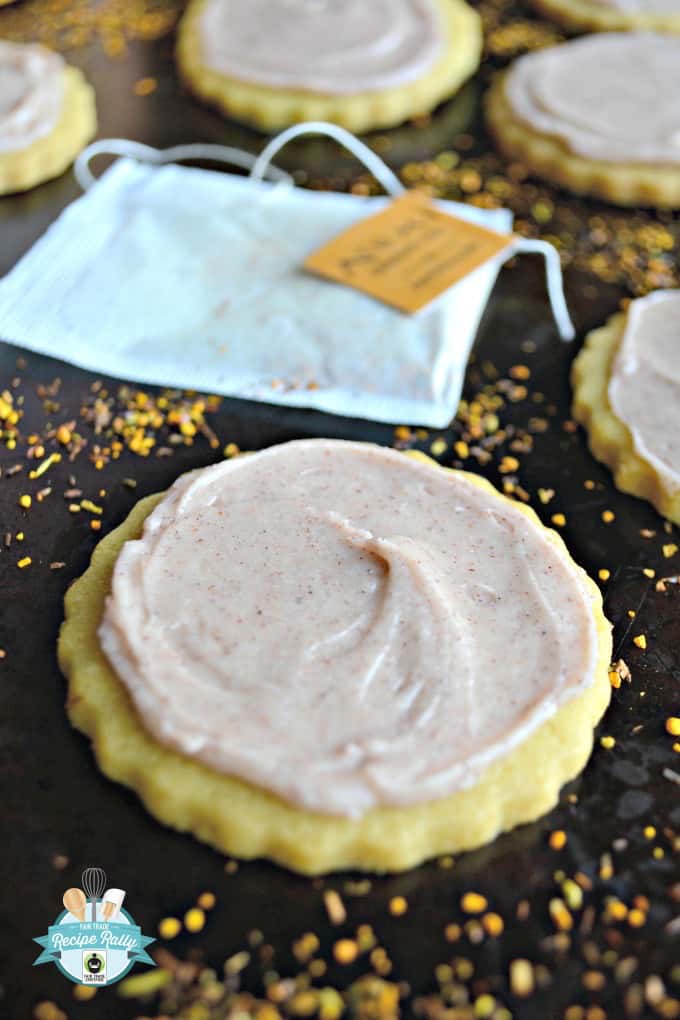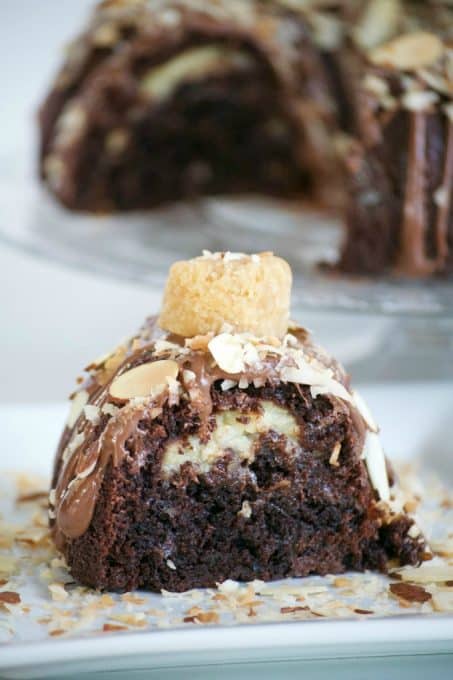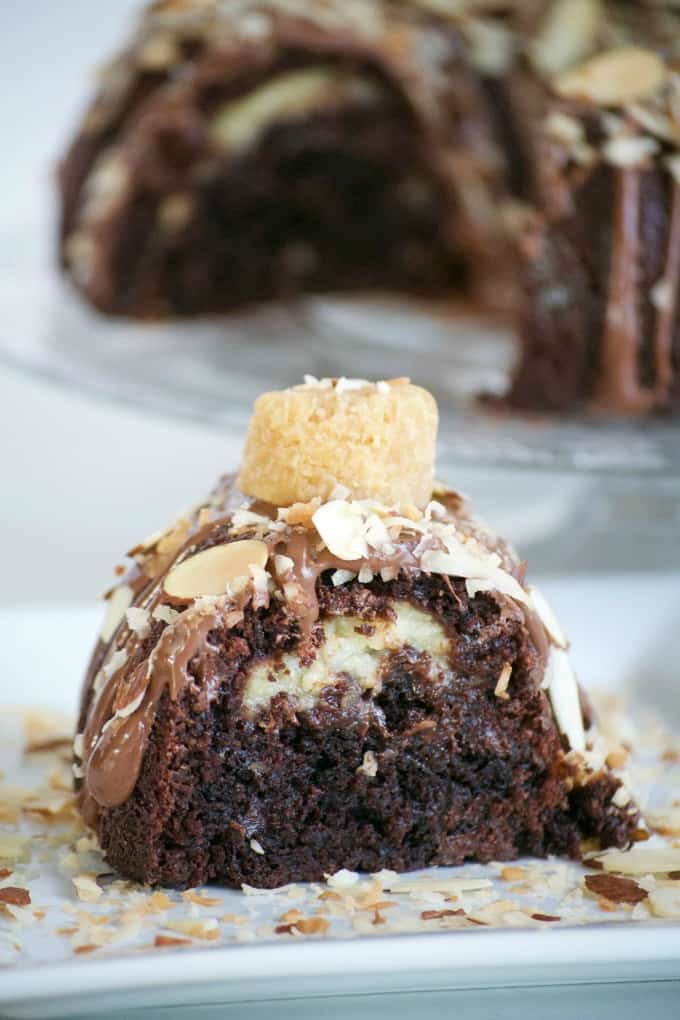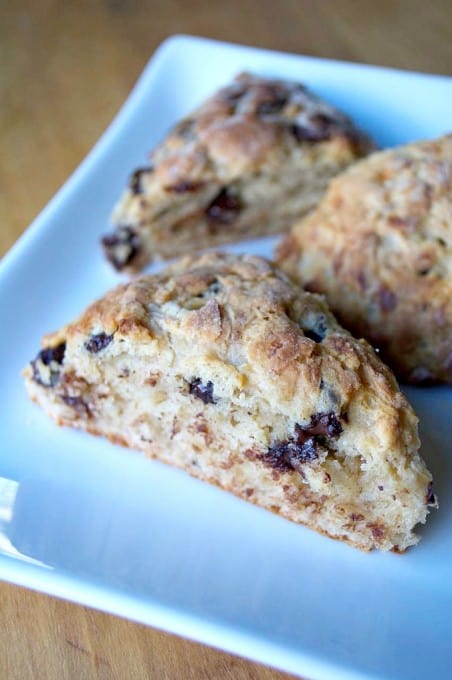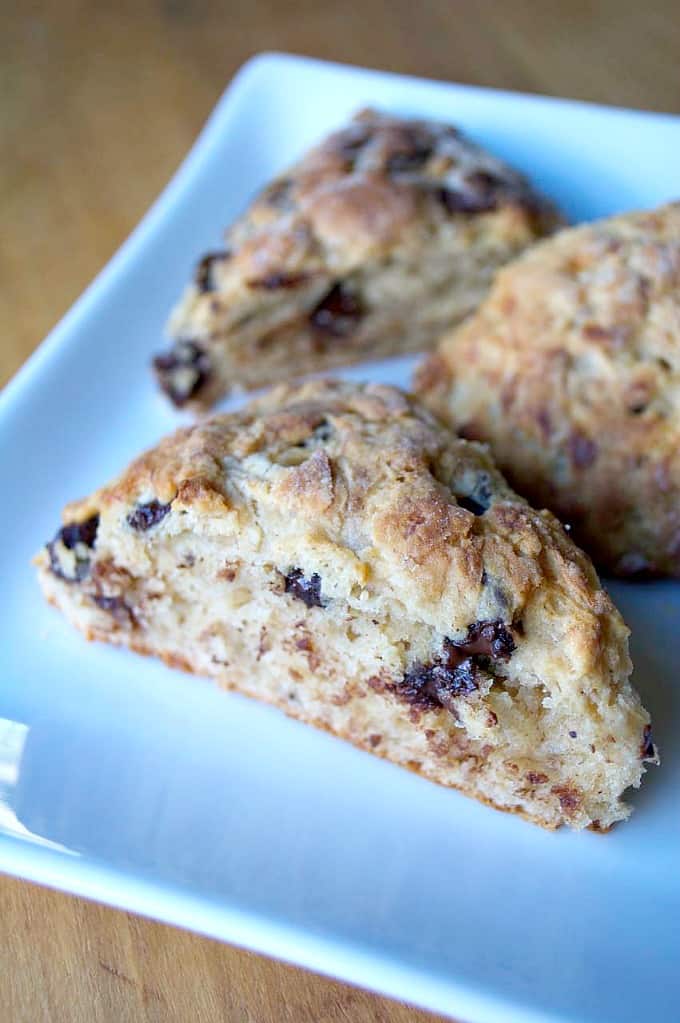 Take a look at these great recipes my fellow bloggers have created using Fair Trade ingredients…
Pumpkin Spice Brownie Snack Cups from Cooking with Books
Coconut Flour Blueberry Muffins from The Taylor House
Brown Butter Pumpkin Pancakes from Simply Scratch
Overnight Pickled Raisins from Cupcake Project
Chocolate Glazed Coconut Flour Doughnuts from SprinkleBakes
Gluten-Free Mocha Cheesecake Brownies from Chocolate Chocolate and More
*Thanks so very much for supporting Fair Trade! This post contains an affiliate link(s). These are links that can take you to a product (or products) that I recommend. I do receive a portion of the sales or credit for my future purchases from any items purchased through those links. Your purchases encourage my baking, cooking and butter habit, and contribute to the life of this blog. I thank you so very much for your support. Let's keep having fun in the kitchen!!
I give you BIG baking hugs and muffins!!