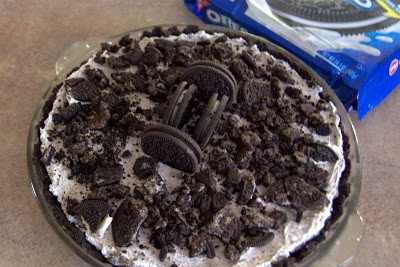 It seems like it's been ages since I've posted. Even though I just made these Peanut Butter & Oatmeal Dog Biscuits for the Secret Recipe Club.
I really feel like I'm out of practice. Forgotten how to create. Forgotten how to write even. I keep saying I'll get back to a more regular schedule of blogging. And I will. Promise. I can see it on the horizon and it's looking pretty bright. It's like the light at the end of the tunnel.
I WILL be back and I WILL be blogging! Oh, how I've MISSED you all!!!!
SAVE THIS COOKIES AND CREAM RECIPE TO YOUR FAVORITE PINTEREST BOARD!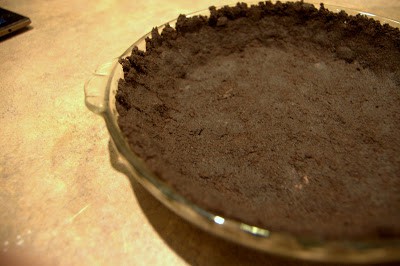 Today I have for you a Cookies & Cream Pie. One of the girls at work, Kelley, has an Oreo addiction. She LOVES Oreos! So, when I asked her a couple of months ago what she wanted me to make for her birthday (because I'm the resident Birthday Cake maker), she said something with Oreos. Like that was a surprise! I made this and she loved it.
Then one of our employees, Corey told us she was moving away. Since she wouldn't be here for her birthday she requested the Cookies & Cream Pie as a going away treat. This dessert and the Lemon Squares have been HUGE hits at the office and have been the most requested of all the things I've made.
SIGN UP FOR THE WEEKLY 365 DAYS OF BAKING & MORE
NEWSLETTER BELOW!
I found this recipe here.
*this recipe only calls for 1/3 cup sugar which you will add to the cream cheese. The whipped cream will not need any additional sugar added to it as it will become sweetened when combined with the other ingredients.*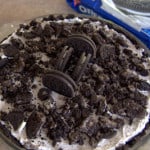 Cookies and Cream Pie
Keyword:
Cookies and Cream
Ingredients
36

Oreo cookies, divided plus additional for decorating

1/4

cup

butter, melted

1

package 8 oz.

cream cheese softened

1/3

cup

sugar

2

cups

heavy whipping cream
Instructions
Place 24 cookies in a food processor to make them into fine crumbs. Pour into a medium bowl and combine with butter.

Place crumbs into the pie plate, spreading them around the bottom and up the sides and place into the refrigerator to set.

In the bowl of a stand mixer, beat the whipping cream until soft peaks form, approximately 5-7 minutes.

Place cream into a medium bowl and set aside. In the cleaned bowl of the stand mixer, combine the softened cream cheese and the sugar.

Whip until light and fluffy. Add the whipped cream to the cream cheese mixture.

Place 8 of the remaining cookies into a Ziploc bag and crush. Add them to the filling and fold gently until well combined.

Spread filling into cold pie crust.

Decorate with 4 remaining cookies and additional crumbs if desired. Refrigerate until firm, at least two hours before serving.
Nutrition Facts
Cookies and Cream Pie
Amount Per Serving
Calories 1900
Calories from Fat 1584
% Daily Value*
Fat 176g271%
Cholesterol 652mg217%
Sodium 181mg8%
Potassium 357mg10%
Carbohydrates 79g26%
Protein 9g18%
Vitamin A 6995IU140%
Vitamin C 2.9mg4%
Calcium 309mg31%
* Percent Daily Values are based on a 2000 calorie diet.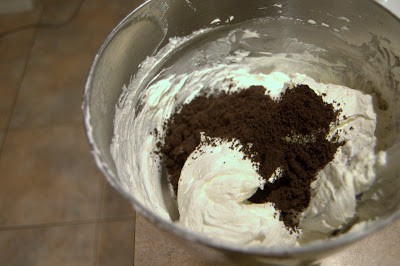 I changed some things in the original recipe. I didn't use Cool Whip as directed, because I want the good ol' fattening heavy cream, by George! It may take a tad bit longer than just using the artificial stuff in the tub, but it tastes fresher. Also, I bought 2 whole packs of Oreos, not just one that the recipe called for.
If the cookies and cream pie isn't your thing, don't worry. Here are some friendly favorites that are delicious.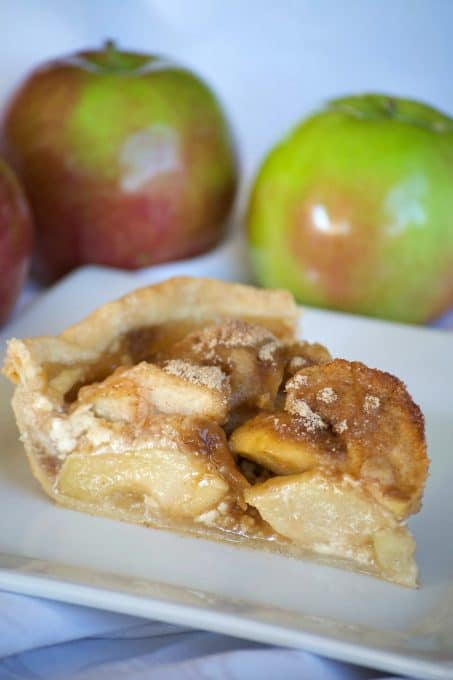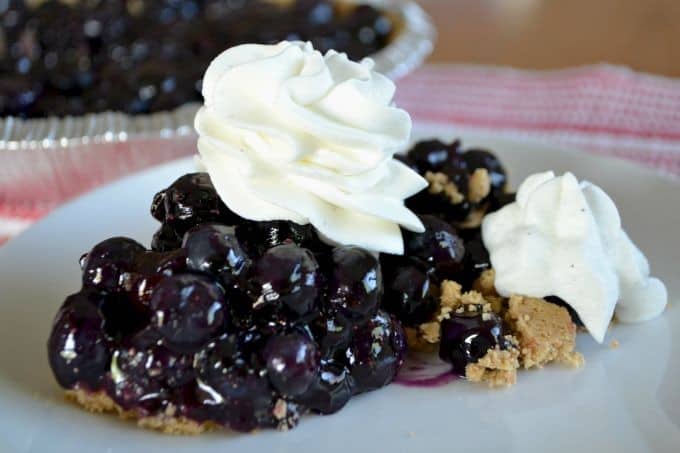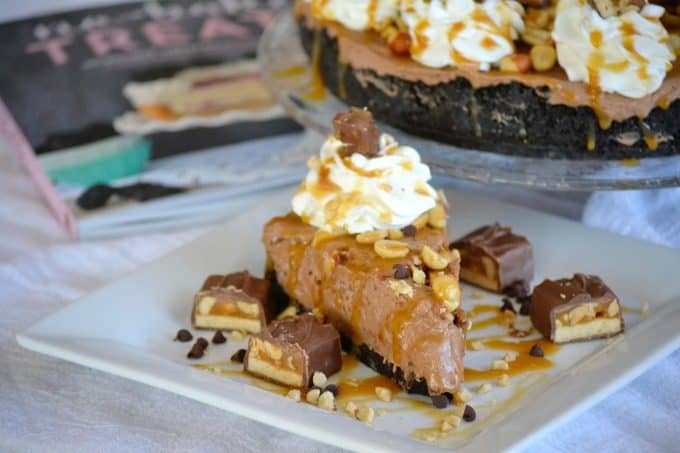 I had to have some cookies while I was creating!! And…it gave me extras for decorating. So, decorate to your heart's content. Don't hold back. Make use of those delicious sandwich cookies!! Oh, and I didn't cut the
Oreos in half as directed either 'cause when I did they got all crumbly like and stuff on me. How the heck are you supposed to cut an Oreo in half without it breaking all apart? It ain't happening, people. I don't know how Kraft did it.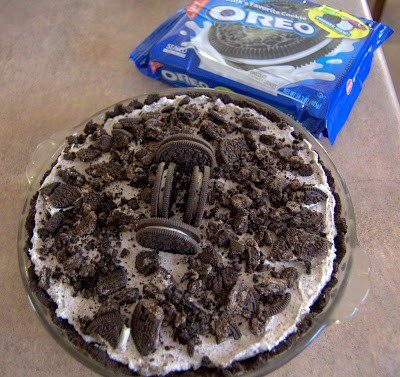 I rate everything I make on a scale of 1-4 and this Cookies and Cream Pie earned 3 1/2 rolling pins. It was perfect except I thought it was a tad bit too sweet for my liking. But everyone at worked loved it and my kids are upset that I haven't made it for them yet. I know what I'll be doing in the next few weeks!