Roasted Parmesan Broccoli – broccoli tossed in olive oil, garlic powder, and a touch of salt then tossed in grated parmesan and roasted in the oven.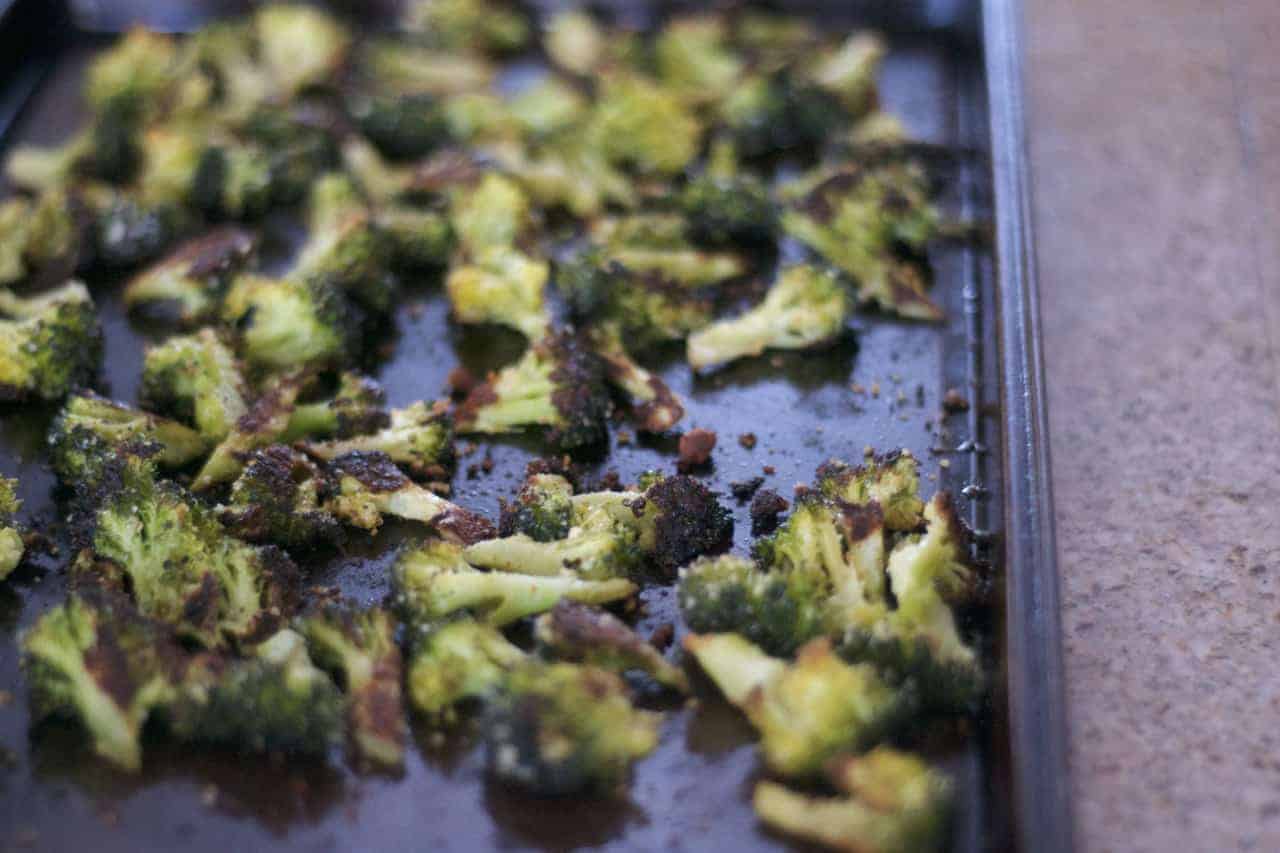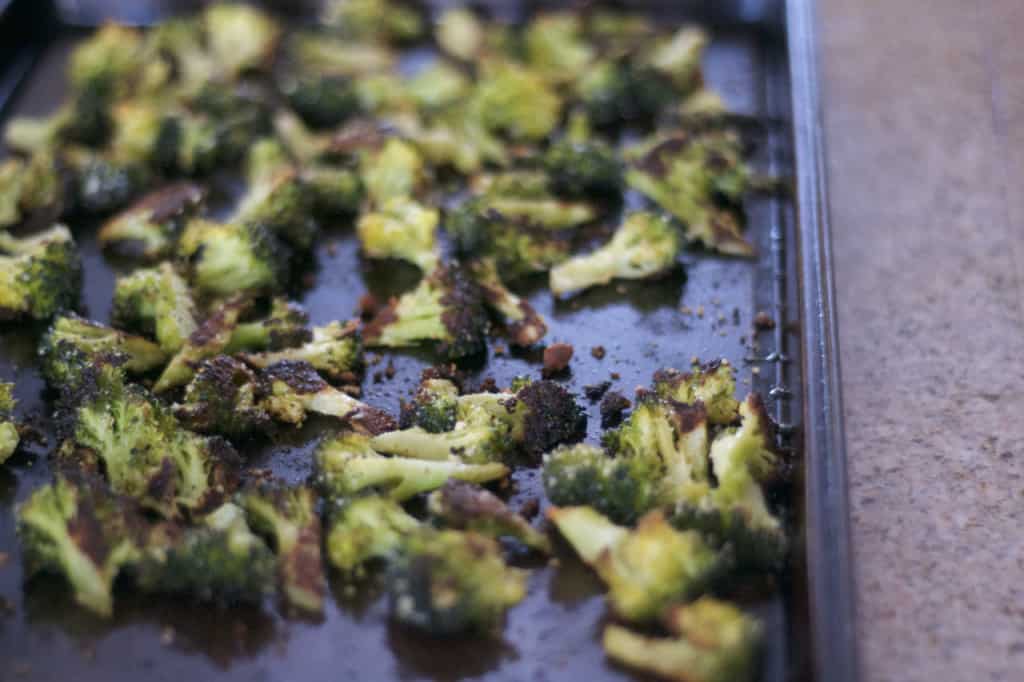 Some days you just need some veggies.

And today was one of those days, by George!
I mean, how many days can a person eat a sweet baked good?
Day after day after day after…well, you get the picture. And ok, I know I haven't been baking a sweet every. single. day., but when you do a few days in a row you start to feel blechy.
Can I use that word here, blechy?
Because that just about sums it up as to how I've been feeling with this processed flour and granulated sugar stuff I've been making.
Just blechy.
SAVE THIS BROCCOLI RECIPE TO YOUR FAVORITE PINTEREST BOARD!
And before any of you start going off on me, I am fully aware that I can use different kinds of flours, sugars, yada yada to make this year of baked goods I'm doing healthier. And rest assured, you will see some of those recipes, too – everything won't be made entirely with all-purpose unbleached flour.
But, there are just some days you just need something…
GREEN!!!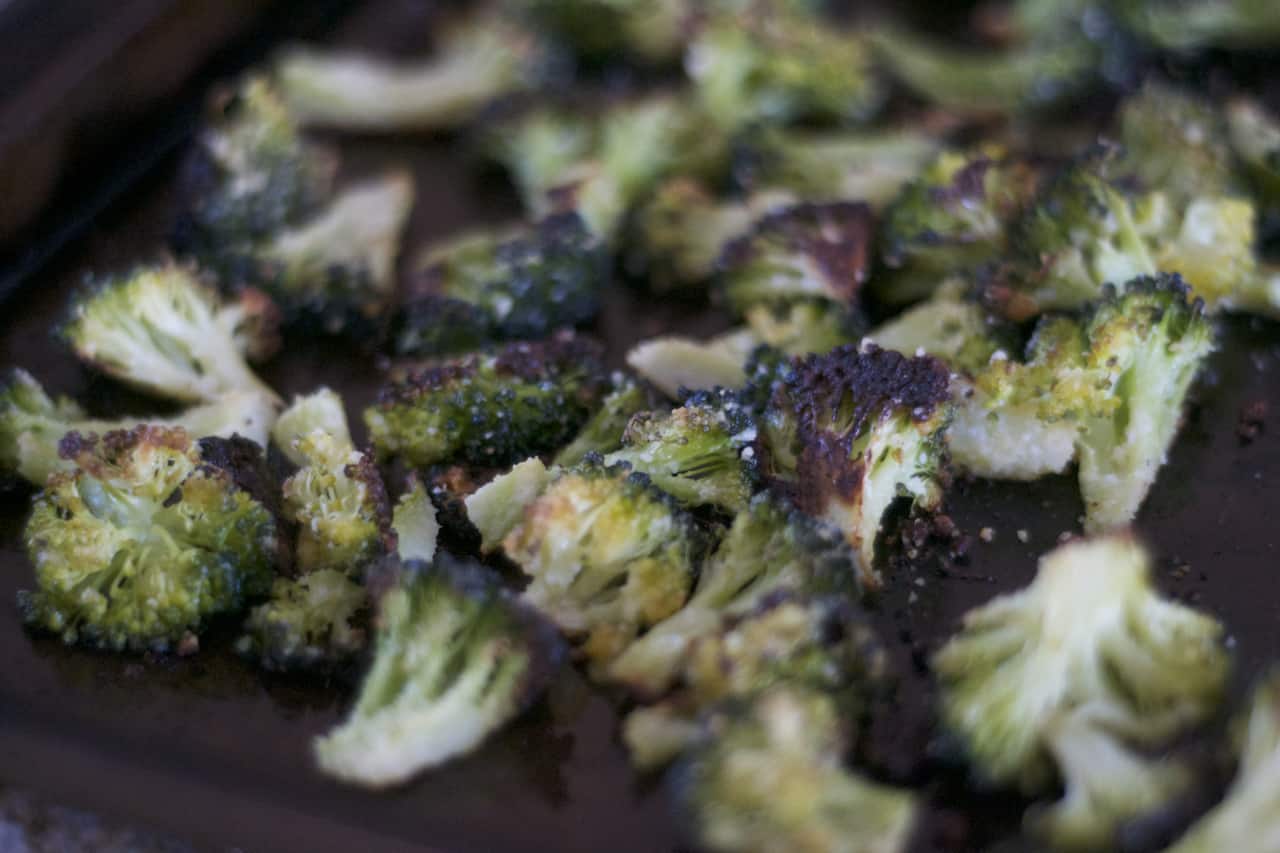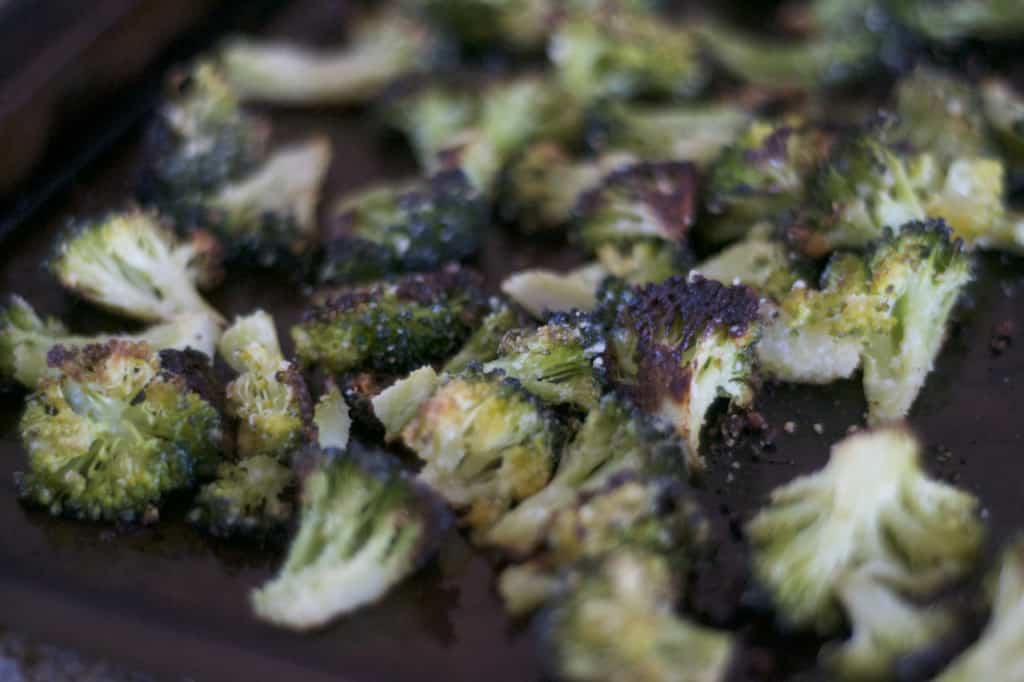 I, and yes, the rest of this 365 family was craving something green today in a baaaaaaaad way!
And since we already eat quite a bit of broccoli every week, like at least 3-4 nights a week quite-a-bit, I figured heck, why not BAKE it today!!!
And can I tell you, the pan was gone in three minutes flat.
If that.
Yuppers. This stuff was good and I'll definitely be making it again. I was inspired by this recipe from The Two Bite Club I found on Pinterest.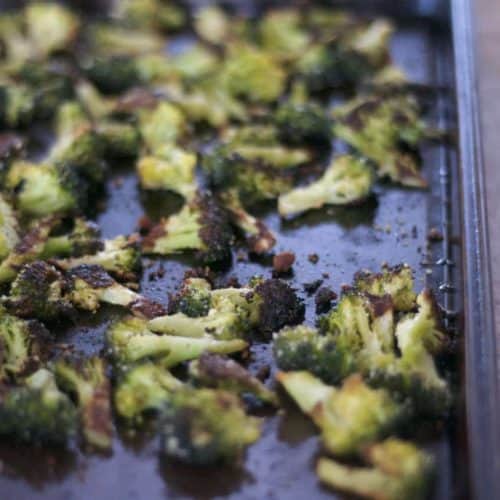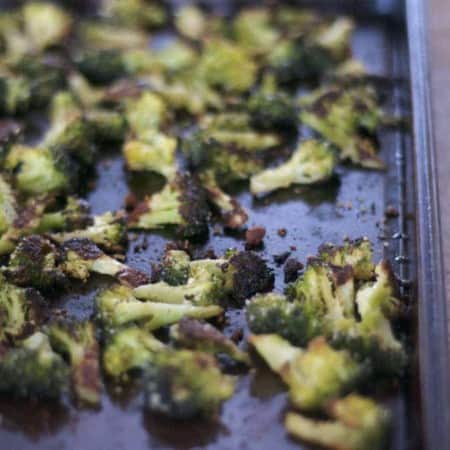 Roasted Parmesan Broccoli
Ingredients
1 head of broccoli
3 tablespoons olive oil
½ teaspoon garlic powder
⅛ teaspoon kosher salt
¼ cup grated Parmesan cheese
Instructions
Preheat oven to 425 degrees F.

In a large bowl, mix together olive oil, garlic powder and salt.

Cut broccoli into florets of approximately even size and add to seasoned olive oil. Toss gently to ensure everything is evenly coated.

Add Parmesan cheese and toss to coat.

Pour onto a rimmed baking sheet in a single layer.

Bake for 20 minutes.
Did you make this recipe?
Share it with me on Instagram and make sure to follow me on Pinterest for more recipes.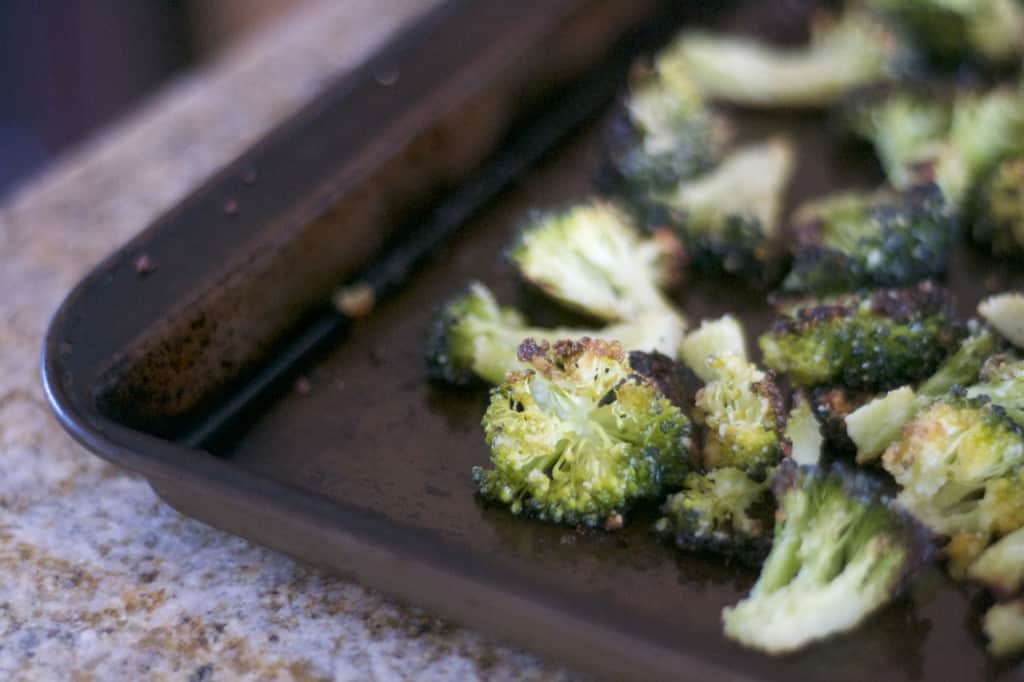 I rate everything I bake on a scale of 1 – 4 with 4 being the best and this Roasted Parmesan Broccoli earned 4 rolling pins!
Yeah, it was really good.
Let dinner be a breeze with these terrific recipes!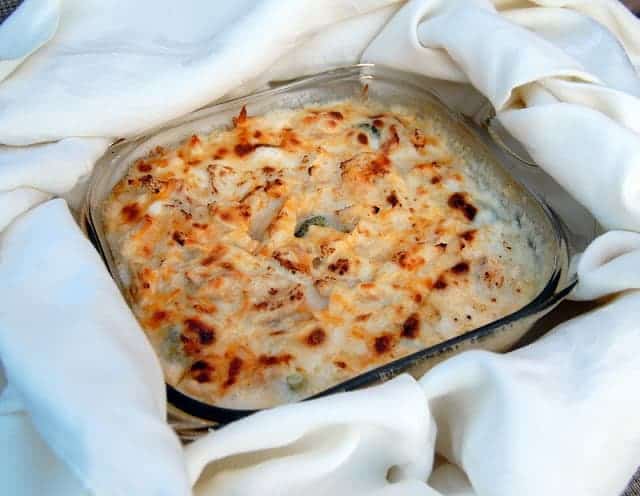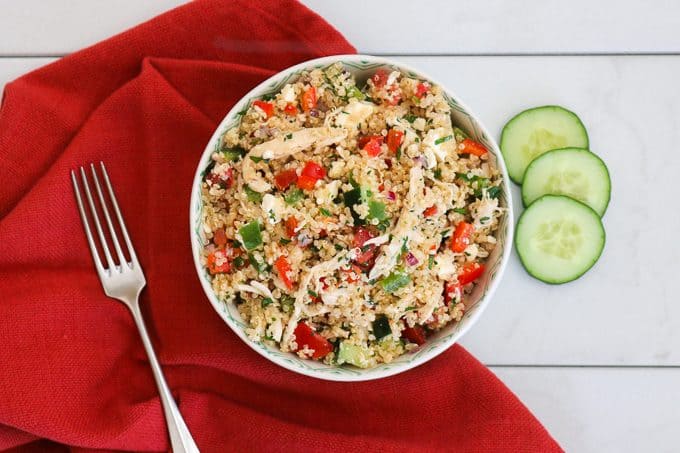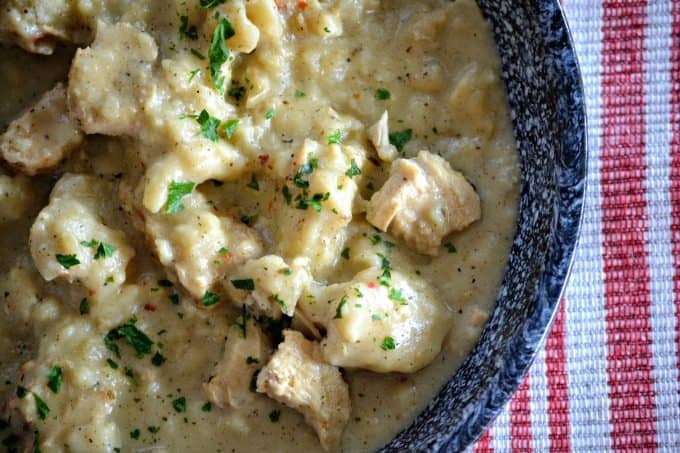 I'm not so sure if it's because we were all jonesing for some healthy type of food, if we were hungry or if it was really that good. No, it was really that good.
And, as I said before, I'll definitely be making it this way again.
Reader Interactions