Teriyaki Cauliflower – cauliflower florets tossed in a Teriyaki marinade made of soy sauce, ginger and garlic powder and roasted to perfection!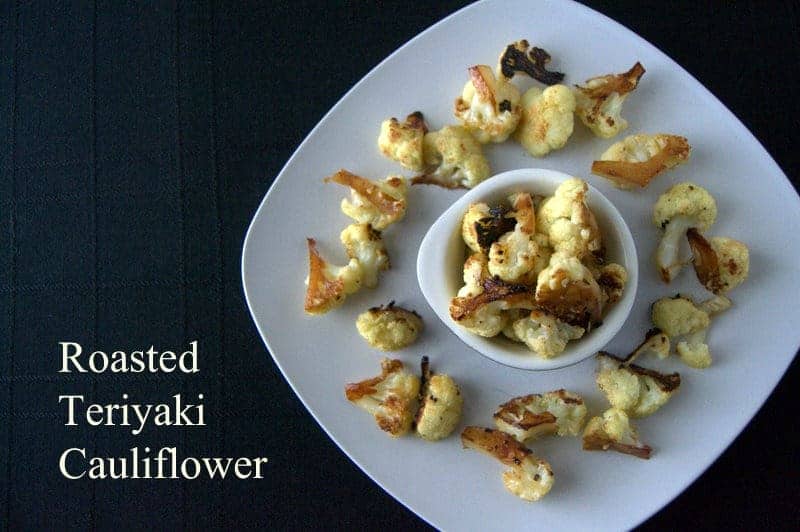 Sometimes I just need a snack of vegetables.
Plain ol' vegetables. Ok, maybe not plain, so to speak, although I do like raw veggies and will eat those,
BUT spiced-up-roasted veggies are pretty yummy, too and I'm ALWAYS looking for new ways to add veggies to our diet.
Today I decided to give the cauliflower sitting in the fridge a little bath and then pop her into the oven.
I wasn't sure if this was going to fly as I had originally planned to make it another way, but was minus one critical ingredient.
I'll be making that one again soon – I made it last week but hadn't taken pictures to post.
So, look for another yummy cauliflower post in the months to come. 😉
SAVE THIS ROASTED CAULIFLOWER TO YOUR FAVORITE PINTEREST BOARD!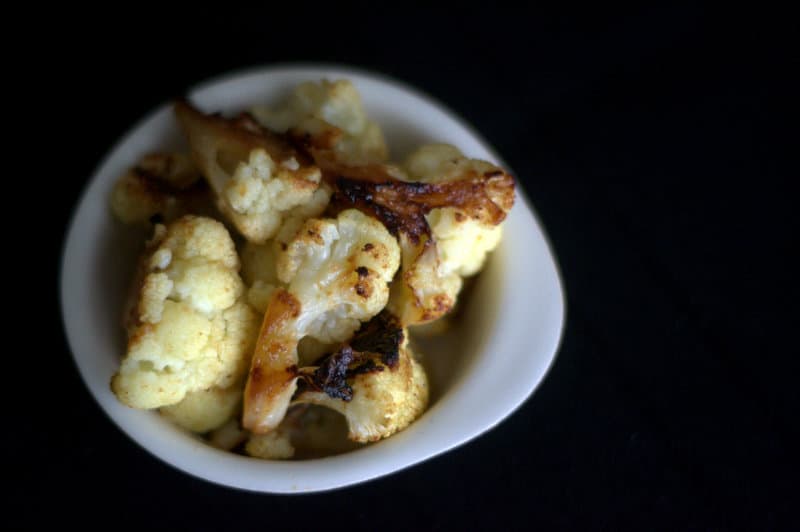 As we were eating dinner discussing the different ways to make this wonderful veggie better, my daughters (bless their little hearts) both looked at each other and exclaimed, "365 Days of Cauliflower"!
Yeah.
I don't think so.
Don't be looking for that cookbook from me!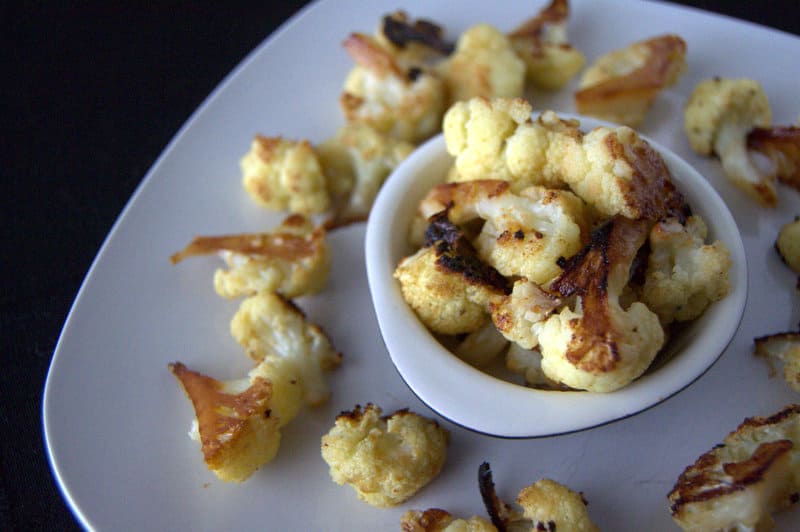 SIGN UP FOR THE 365 DAYS OF BAKING & MORE
WEEKLY NEWSLETTER BELOW!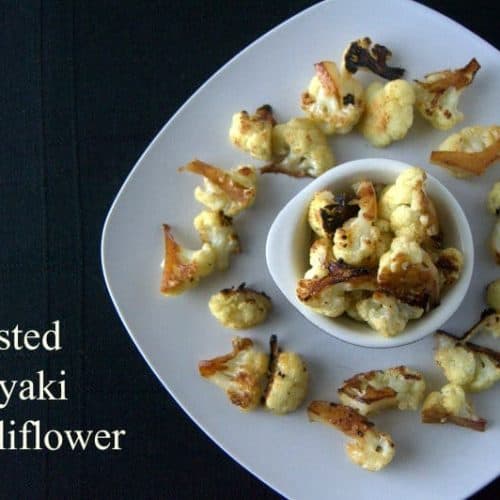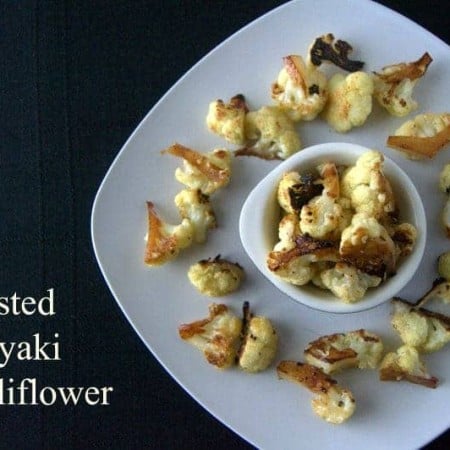 Roasted Teriyaki Cauliflower
Ingredients
1 cauliflower head cut into florets of similar size
3 tablespoons olive oil
2 tablespoons low sodium soy sauce
½ teaspoon garlic powder
¼ teaspoon freshly grated ginger
Instructions
Preheat oven to 425 degrees F.

In a large bowl, whisk together the oil, soy sauce, garlic powder and ginger. Mix well.

Add the cauliflower florets and toss to coat completely.

Arrange on a rimmed baking dish in a single layer.

Bake for 20 minutes.
Notes
Make sure that the flat sides of the florets are placed directly on the baking sheet, if possible. This will allow for more surface area of each floret to be nicely roasted and browned.
Did you make this recipe?
Share it with me on Instagram and make sure to follow me on Pinterest for more recipes.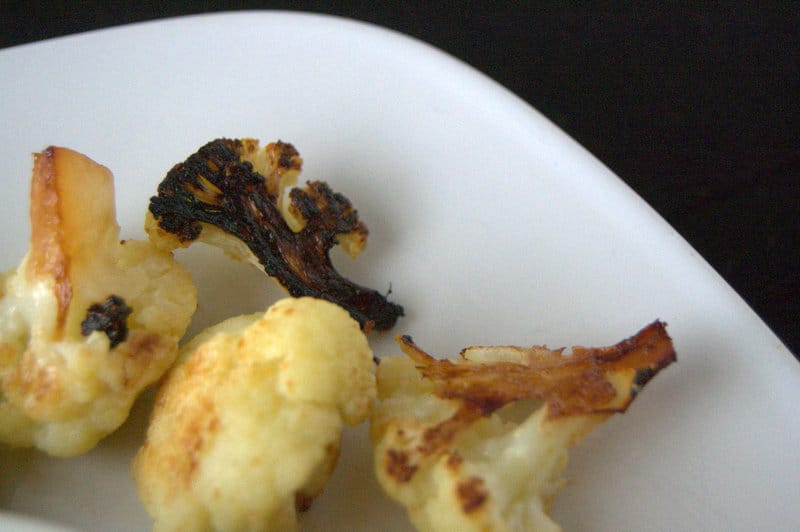 See that really dark, almost burnt one?
Yeah, those were the yummiest!
Everyone was searching the dish for the darkest ones because they had the most flavor and tasted the best. The lighter ones were good, too, but we much preferred the darker.
I rate everything I make on a scale of 1-4 with 4 being the best and this Roasted Teriyaki Cauliflower earned 3 1/2 rolling pins! It was fabulous and I'll definitely be making it again! I make a lot of plain salads with dinner, so it's good to have variety.
And this recipe is SO stinkin' easy that it can be made in no time and even eaten as an afternoon snack!
If you like this Roasted Teriyaki Cauliflower, then you'll LOVE…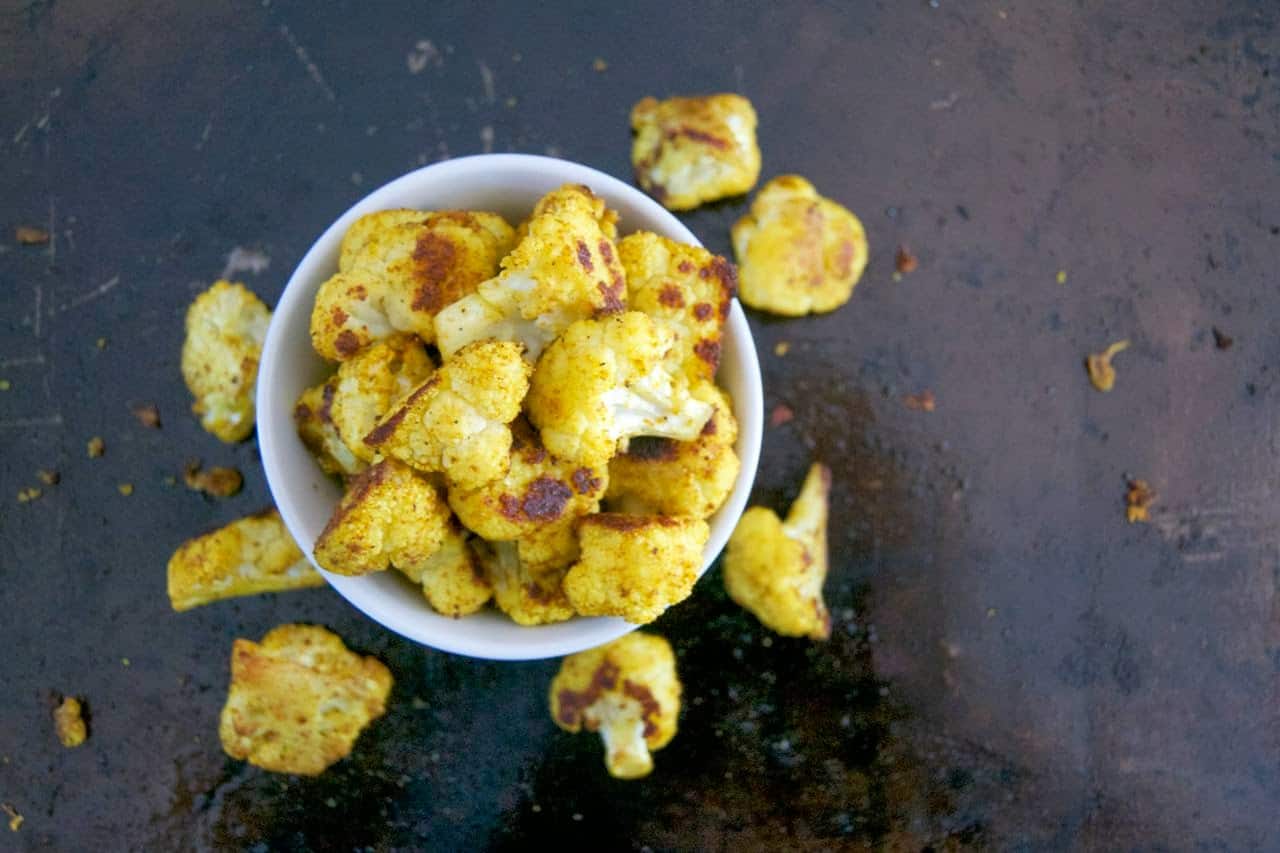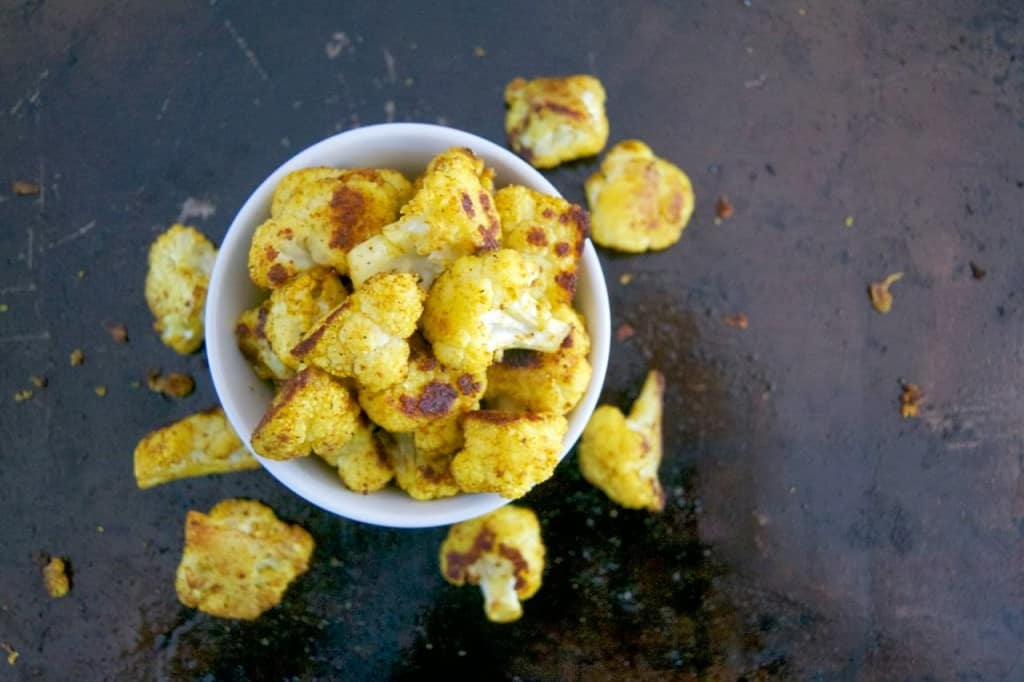 Reader Interactions