Roasted Brussels Sprouts – Brussels sprouts roasted with bacon and onion and seasoned with Cajun spice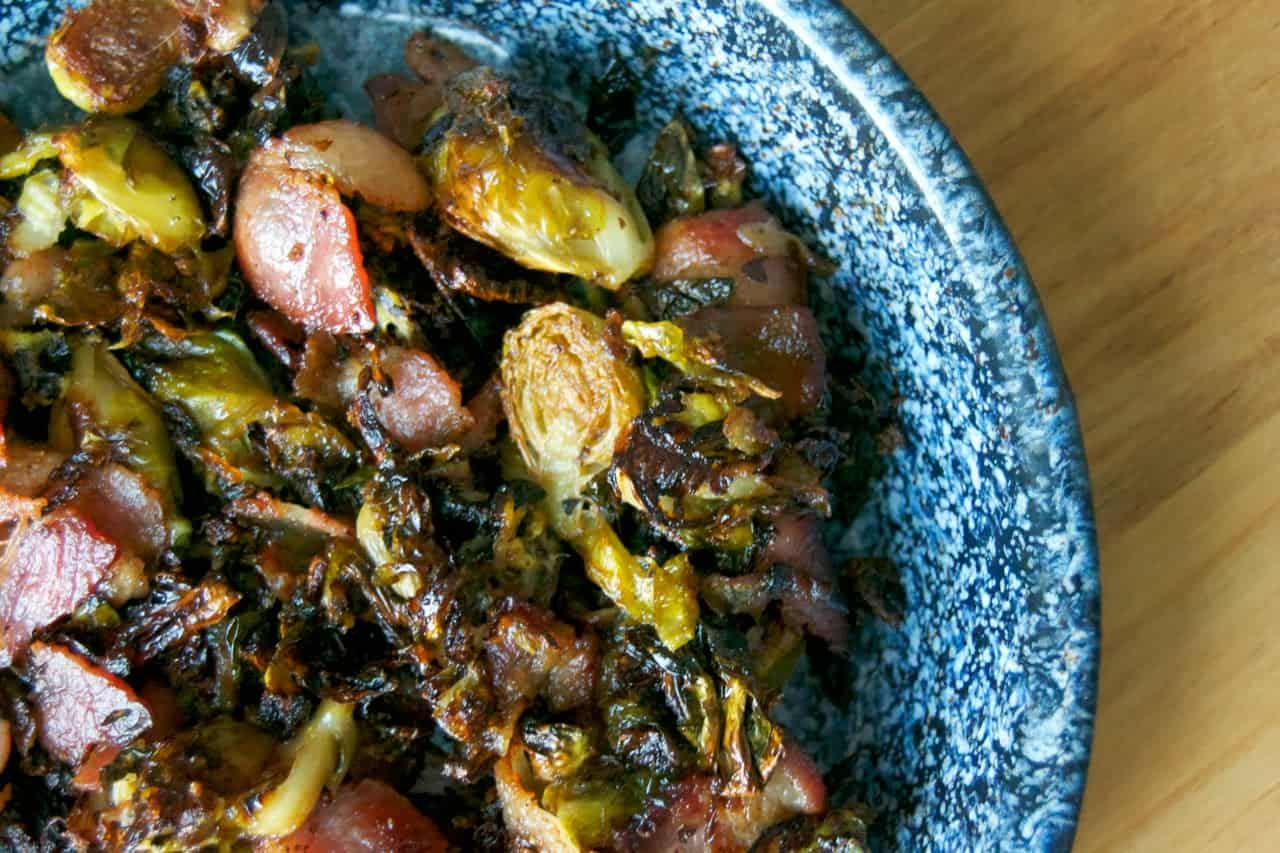 Some days things just don't go as planned, especially when it comes to recipes.

I wanted to make a "healthier" recipe today because I'm a little too sweeted out, so decided to roast a vegetable.
I worked this morning and really tired myself out. I am a housekeeper / breakfast server at a local inn. Usually I can serve breakfast, tidy up a room for people staying overnight, completely clean a room and then clean the common area without any issues. For some reason, today I was exhausted.
But I was really looking forward to having a healthy snack this afternoon to maybe pick me up a bit.
Didn't happen.
Today we had what is know around here as a "Baking Fail".
This recipe looked better in my head than in reality.
I found it on
Food Network
and wanted to change it up a little.
Some things are better left untouched.
Also, I video taped myself in part, so that turned turned out to be blurry and these pictures aren't the greatest.
I took a nap on the couch after everything was all said and done and now am feeling under the weather.
A sound sleep tonight will do me good.
Roasted Brussels Sprouts – serves 2
Ingredients
1 10 ounce package of Brussels sprouts
1/2 lb. bacon (about 6 slices), cut into 1-inch pieces
1 small onion, sliced
2 tablespoons canola oil
1 teaspoon Cajun spice
Directions
Preheat oven to 375 degrees F.
Rinse and peel any loose leaves. Also remove any damaged ones from the Brussels sprouts.
Cut the tip of the root from each and slice the sprout in half.
In a large oven-proof skillet, cook the bacon and onion over medium heat and bacon begins to crisp.
*The original recipe said this would take about 4 minutes, but I recommend about 7-10 minutes because at the 4 minute mark the bacon was still slightly raw.
Using a slotted spoon, remove the bacon and onion from the pan and place in a small bowl. Set aside.
Place the Brussels sprouts in the skillet and toss with the Cajun spice.
Place skillet in oven and roast Brussels sprouts for 30 minutes.
Add the bacon and onion and continue to roast for and additional 10 – 15 minutes or until sprouts are tender and golden.
Bacon and onions in the pan a cookin'.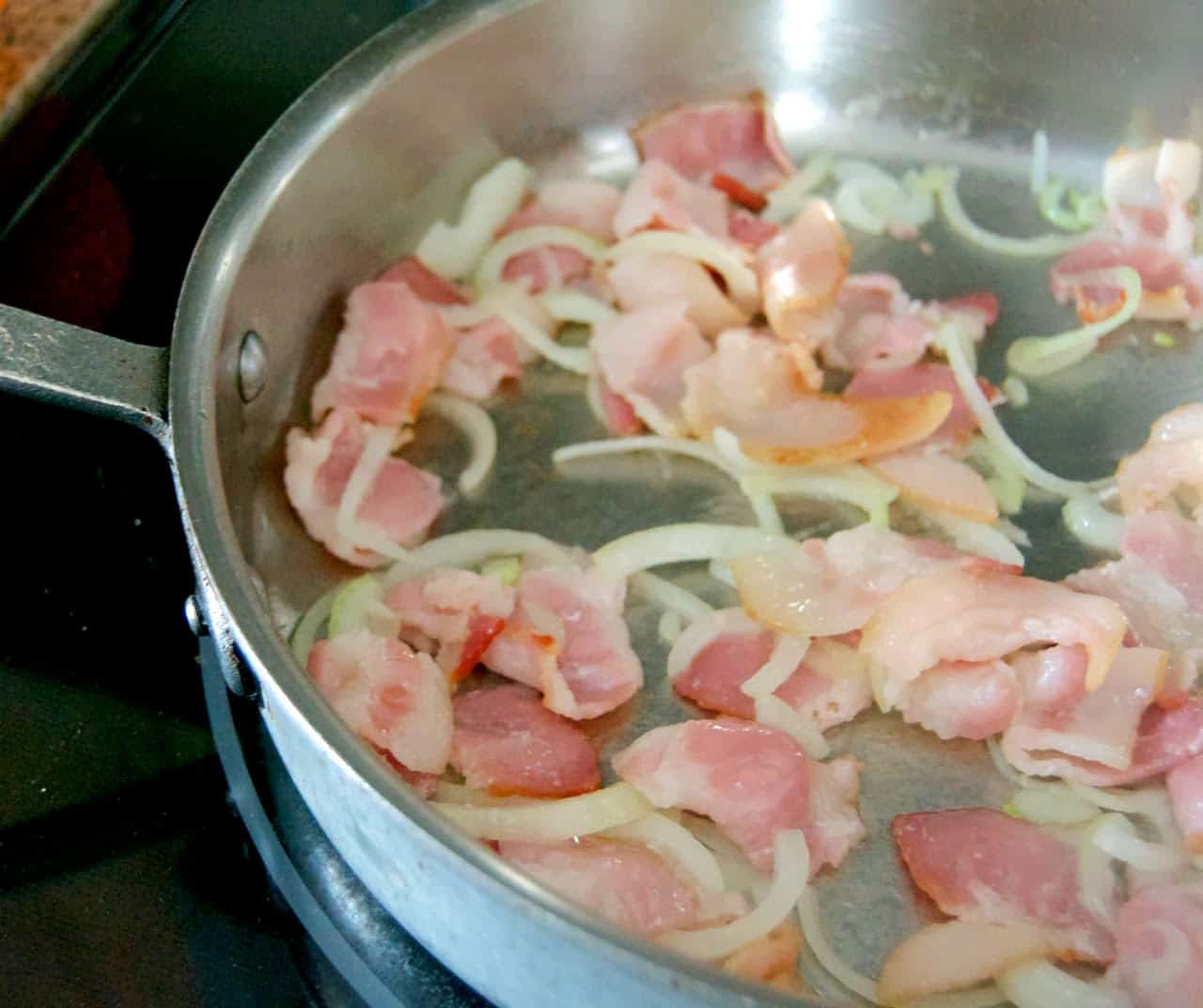 Those Brussels sprouts are kinda purty.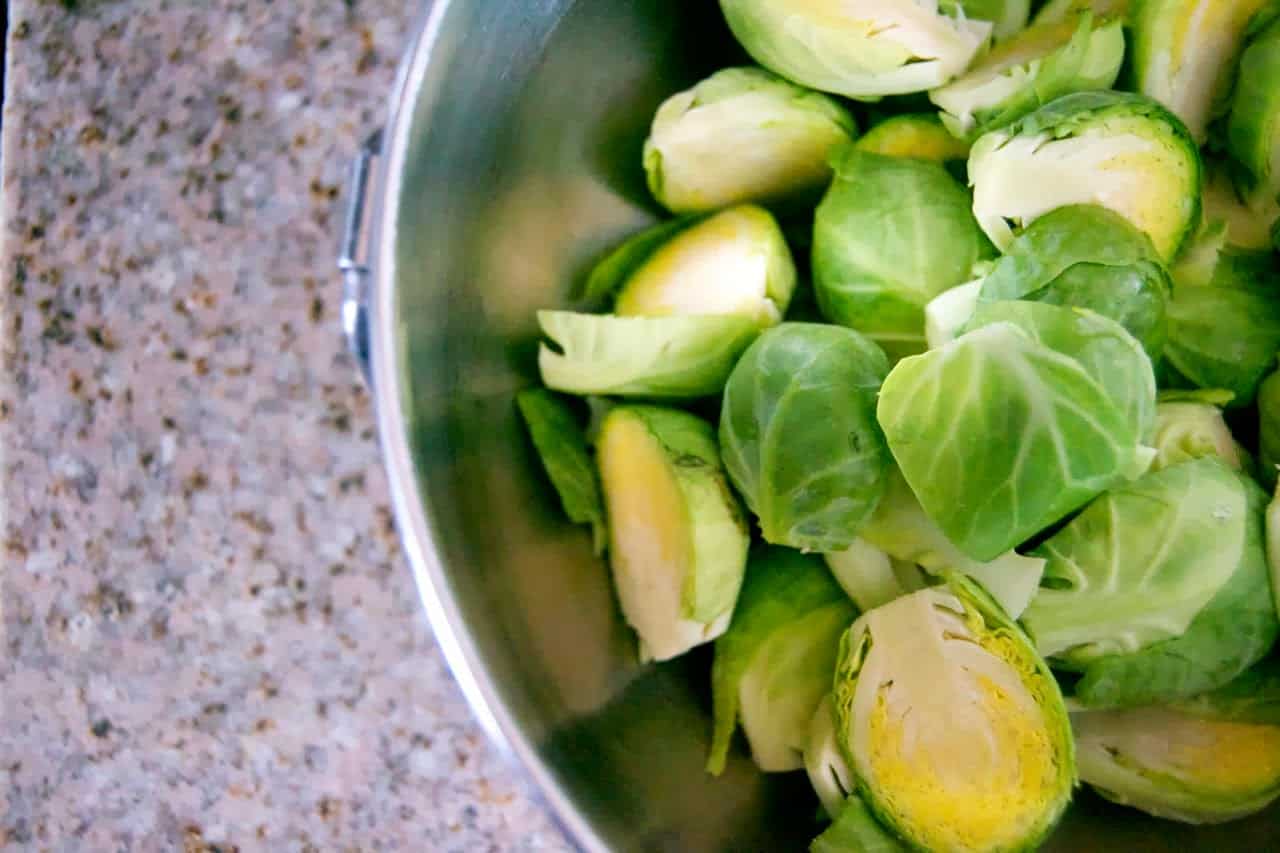 I rate everything I make on a scale of 1-4 with 4 being the best and these Roasted Brussels Sprouts earned 2 rolling pins.
They have potential, but this was not the way to prepare them.
Ok, maybe with the bacon and the onion, but don't add the Cajun spice.
It made them way too salty.
You know what, I don't think I like Brussels sprouts all that much.
Some people really love 'em and some hate them.
I'm a hater.
They just aren't a veggie that floats my boat.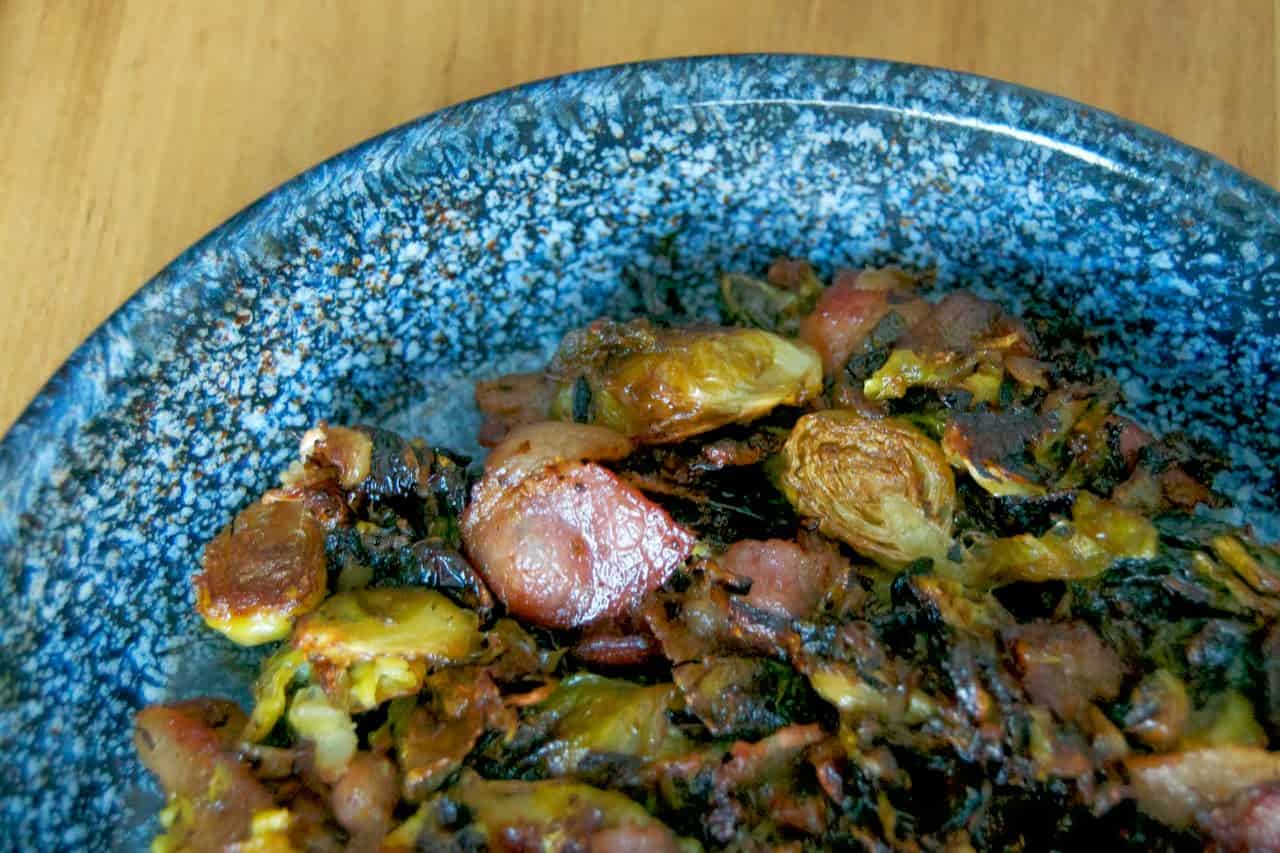 All the power to you if you want to take this recipe on and fix it up! I'm ALL for it and wish you nothing but the best!! In fact, I'd LOVE to see you post pictures on the 365 Facebook page of any recipes I make this year that fail and you decide to redo! Maybe one of you could actually start a blog, "Redo of 365 Recipe Fails"! haha
Oh, gosh, I certainly hope there won't be enough of those to start a blog!
I'd be in trouble.
I'm not saying you won't like them. They just aren't for me.
Other family members liked them even though they were a tad burnt, but thought they were too salty as well.
I also wasn't nuts about the smell that lingered in the kitchen after they were done, but it's probably because I'm not feeling all that well, too.
I highly suggest you check out this Roasted Brussels Sprouts recipe from Donna at The Slow Roasted Italian. She's got it going on and couldn't say enough about them, so they must be good.
So, in conclusion, if I weren't doing a 365 this recipe would not be "blog worthy" and would need a "redo".
One of my purposes for this challenge, too is to show you the "fails" and that it's good to experiment and take chances in the kitchen.
Some of those chances will turn out wonderfully, while others, not so much.
This was one of those not so much days.
Until tomorrow…
I give you BIG baking hugs and muffins!!