This Gevalia Gourmet Coffee post is hosted by the Collective Bias® Social Fabric® Community. This shop has been compensated as part of a social shopper amplification for Collective Bias and its advertiser. All opinions expressed are my own.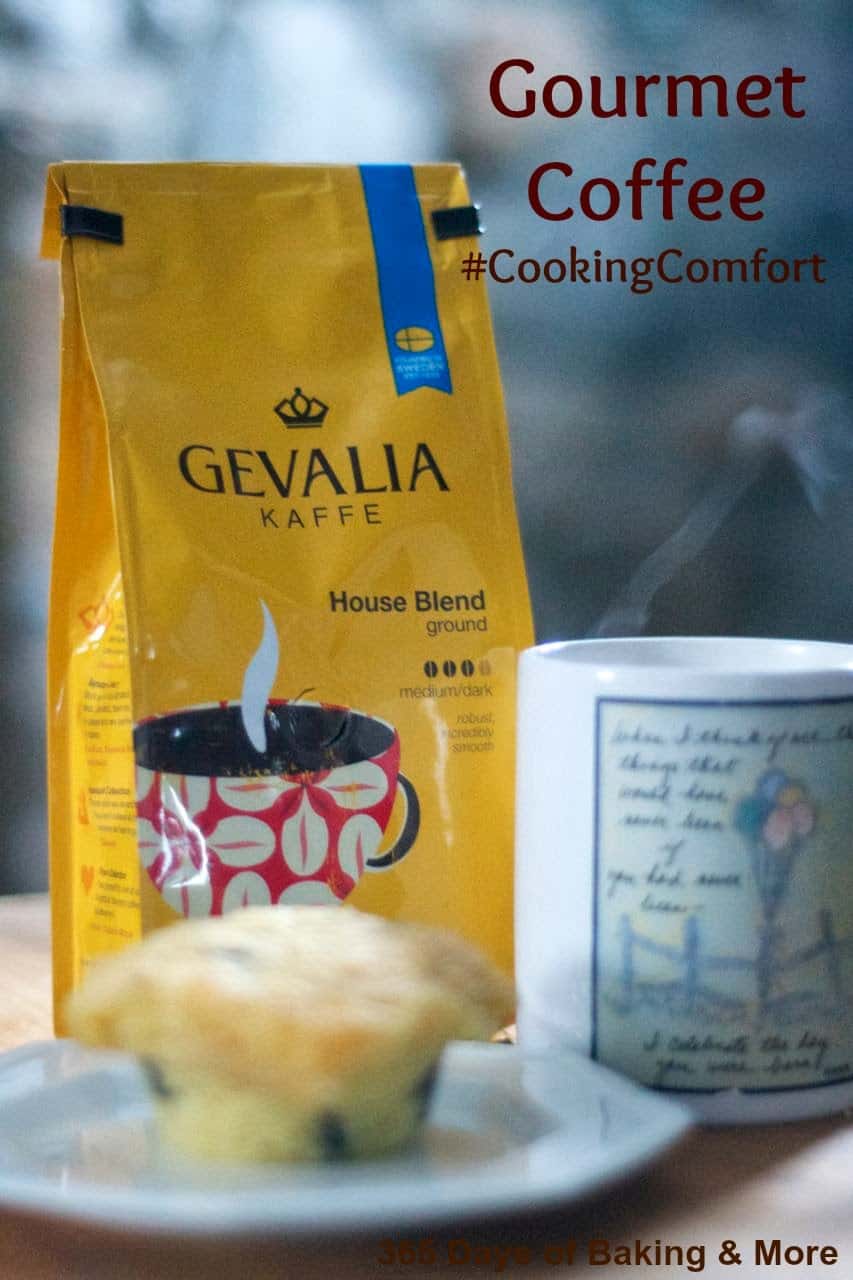 Some days I just don't feel like I know what I'm doing. And on those days, especially this one in particular, I feel like screaming. That's when I need something to relax me and today a cup of gourmet coffee has done the trick. Used to be we had one of those awesome Keurig Single Cup Coffee Brewers that used the K-cups, but it broke, so we're back to brewing coffee the old-fashioned way.
It's nice to be able to have a choice of a lot of different things to drink in the morning.
Like today do I feel like a dark and bold roast this morning or a cup of chai latte? It's good to have choices.
Yet, even if you have a coffee pot you have choices.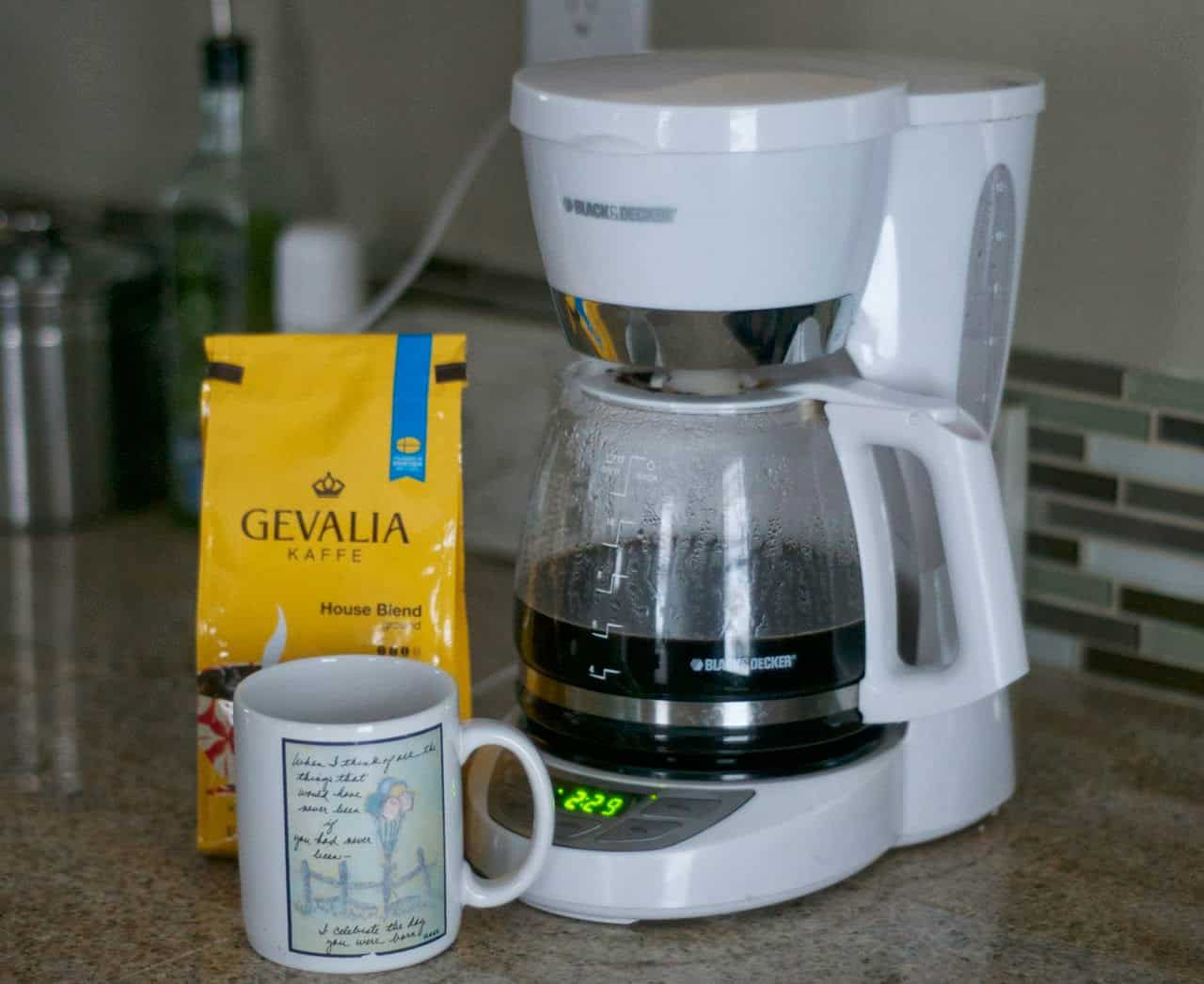 I found it at Walmart. In the coffee aisle, of course!
Gourmet Coffee in Walmart, how awesome is that?
See, on the top shelf, down there on the left hand side of the picture? Those yellow bags are easy to spot!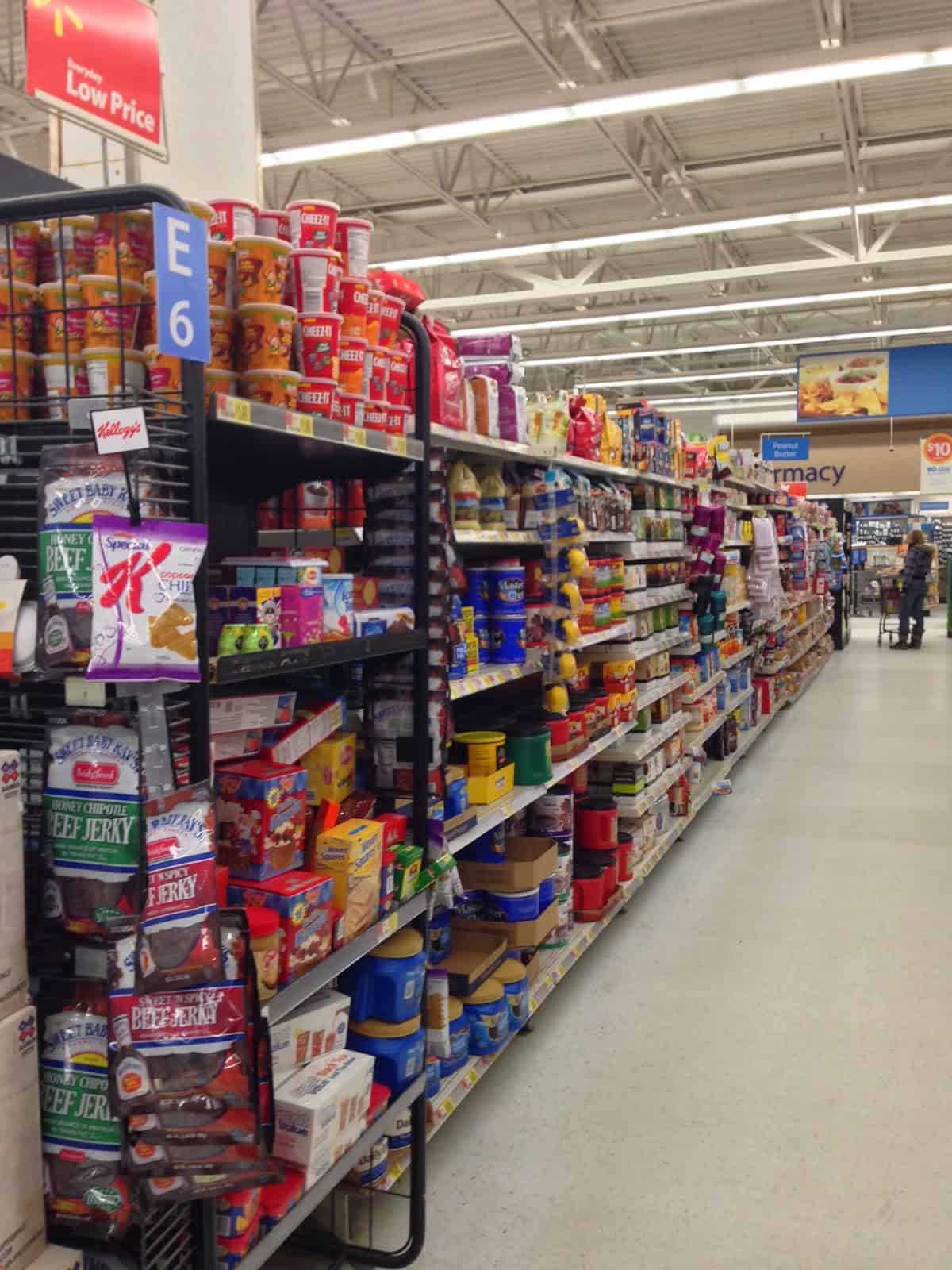 We've never tried Gevalia, so when given the opportunity to do a #CookinComfort shop by #CollectiveBias, I couldn't wait to sample a new coffee!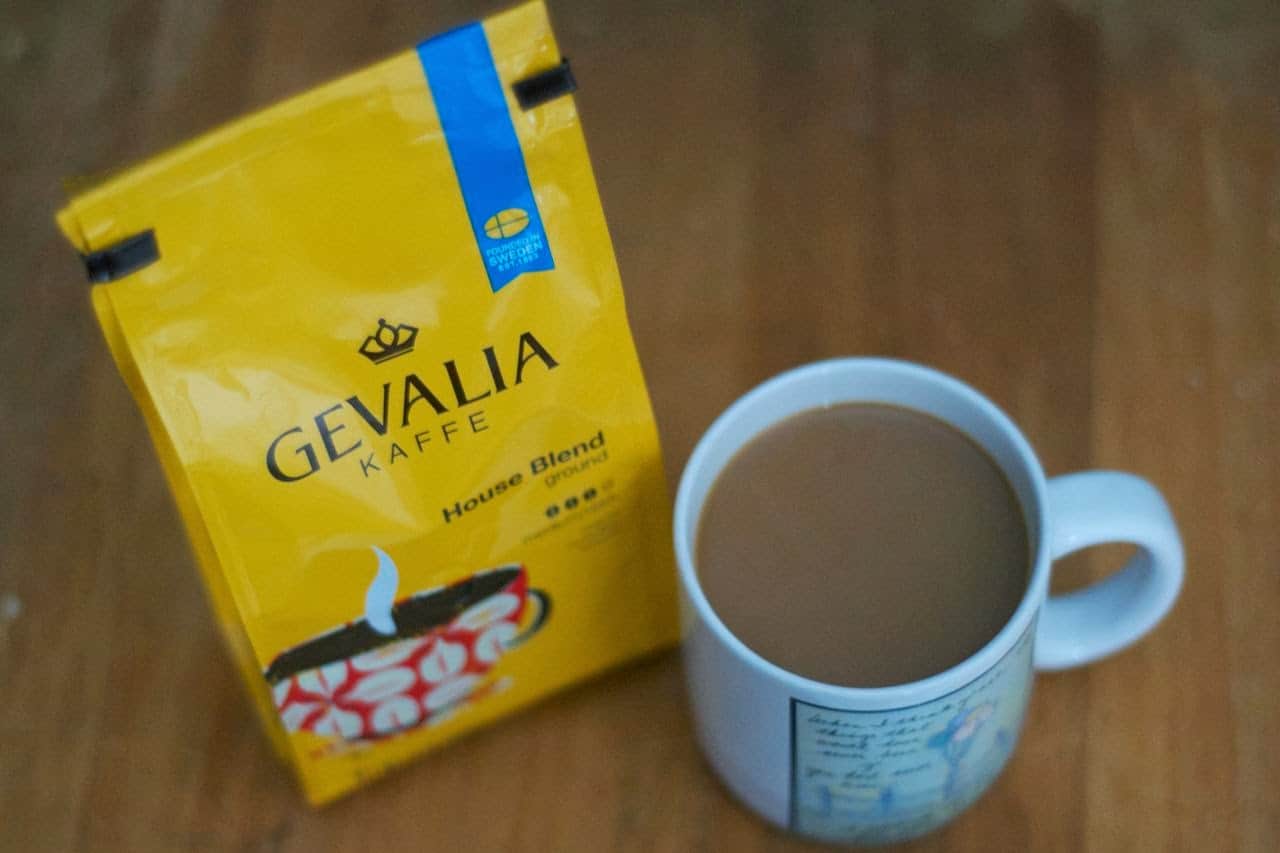 I have to say that this was one of those aggravating, no good, very horrible, bad days.
But it definitely could have been worse. So, for that I'm grateful.
Day 5 brings us Blueberry Cream Cheese Muffins that looked really beautiful in my head, and were comparable to a bakery in taste,
BUT…
*sigh*
sometimes things just don't happen the way you want them to.
Instead, they turn out the way they're supposed to.
Probably because you couldn't follow directions or DO AS A RECIPE INSTRUCTS!!
sorry for yelling
My expectations were high.
My kitchen's a mess, dirty dishes, bowls, utensils scattered hither and yon, smoke starts billowing from the oven as I open the door and frankly, I'm pissed because the muffins look like crap, having morphed into each other because yet again, I've OVERFILLED the muffin tin.
Me and muffin making. I need to work on that.
Seriously.
But then I look to the coffee pot and there's a pot of Gevalia Roast & Grind brewing and just the smell makes me feel a bit better.
So here, I sit writing my post and enjoying a nice warm cup of coffee while "letting it all go" and watching the 8 – 10 inches of snow accumulate outside.
So like on these days when the recipe goes to pot, I don't feel like even posting it.
However, as I did with yesterday's recipe and will with today's and others that don't turn out, I'll continue to write them down and then you can decide for yourselves if you want to take it on and see if you can make it work.

Blueberry Cream Cheese Muffins – makes about 16
Ingredients
Muffins
2 cups flour, with 1/4 cup reserved for tossing blueberries in
1 tablespoon baking powder
1/2 teaspoon salt
1/2 cup sugar
1 cup blueberries
1 egg
1 cup milk
1/4 cup butter, melted
Cream Cheese Filling
4 ounces cream cheese
1 egg yolk
3 tablespoons sugar
1/8 teaspoon freshly grated nutmeg
Crumb Topping
8 tablespoons (1 stick) butter, chilled
1/4 cup packed light brown sugar
1/4 cup flour
1/4 cup granulated sugar
zest of 1 lemon
Directions
Preheat oven to 375 degrees F. Prepare a 12-cup muffin tin by spraying it with cooking spray.
In a medium bowl, toss the blueberries with 1/4 cup flour and set aside.
In a large bowl, whisk together the flour, baking powder, salt and sugar.
In a medium bowl, mix together the egg, milk and butter.
Add to dry mixture and blend only until incorporated.
Gently fold in the floured blueberries.
Filling
In a mixing bowl, combine cream cheese filling ingredients and beat until well blended.
Topping
In a medium bowl, combine topping ingredients and cut in butter with a pastry cutter until it resembles a crumb mixture.
Assembly
Begin by spooning enough muffin mixture to cover the bottom of the muffin tin.
Place a 1/2 tablespoon of filling mixture into the middle of the batter in each tin.
Cover filling with enough batter so that each tin is 2/3's full. Do not overfill.
Sprinkle crumb topping onto each muffin.
Bake for 25-30 minutes.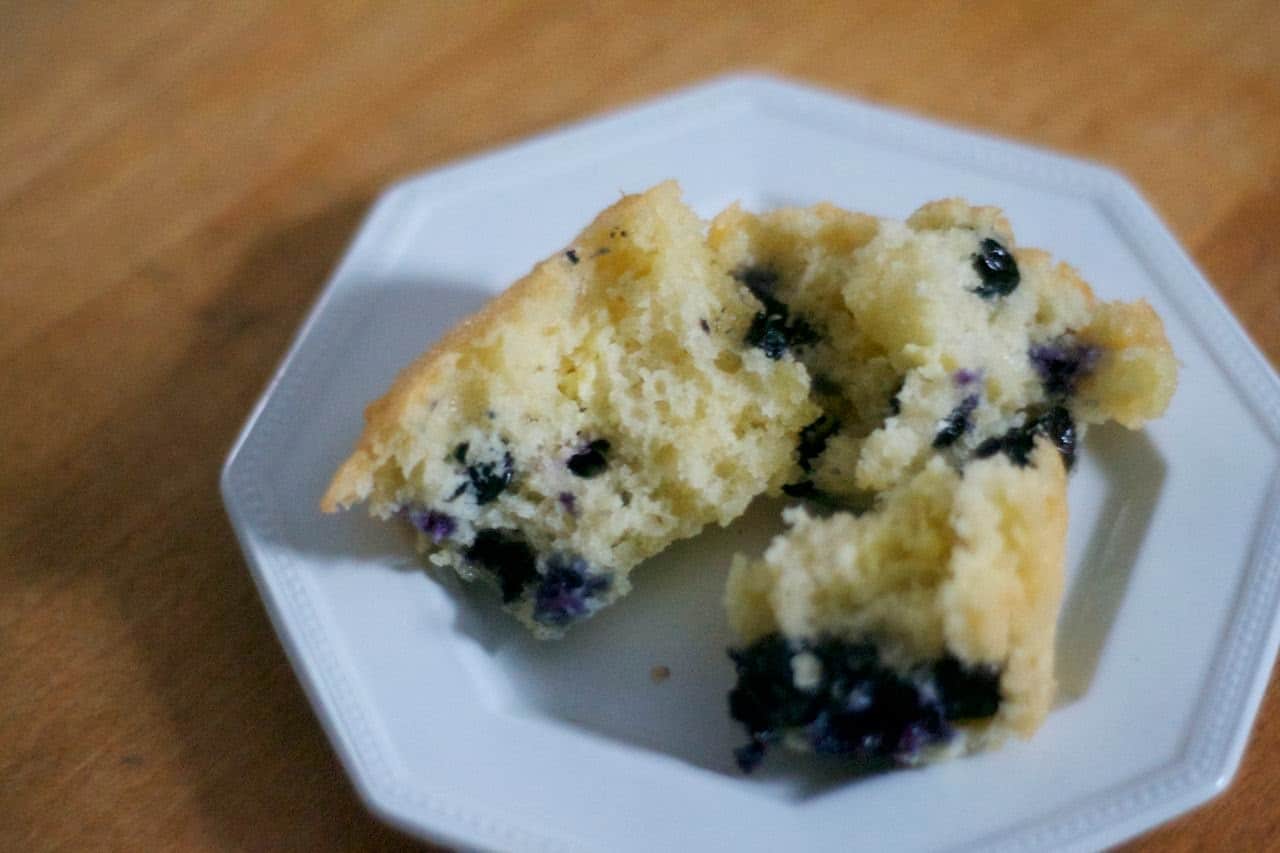 I rate everything I make on a scale of 1-4 with 4 being the best and these Blueberry Cream Cheese Muffins earned 2 rolling pins.
No bueno.
They tasted ok, but were WAY too buttery for my liking.
And they were WAY too big!!
So big I had to turn the pan over to get them out.
And where the heck is the cream cheese filling?!
I don't even see it in the middle. It's like it completely disappeared!
Oh well.
We'll see what Day 6 brings!!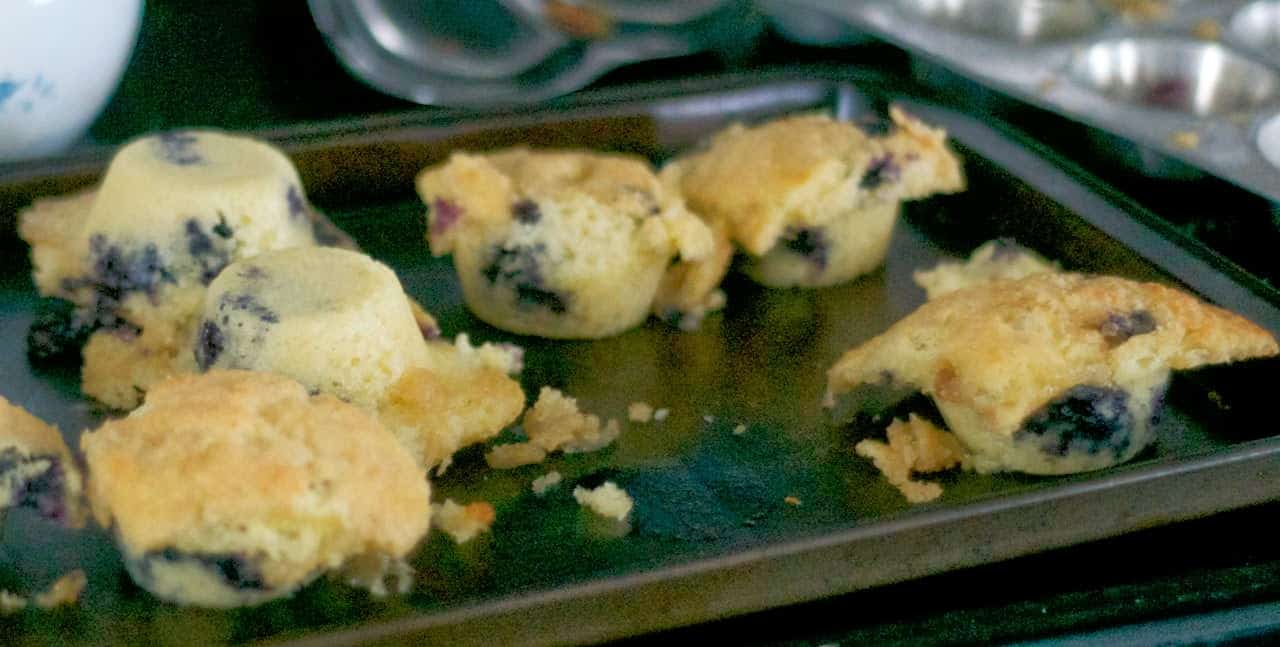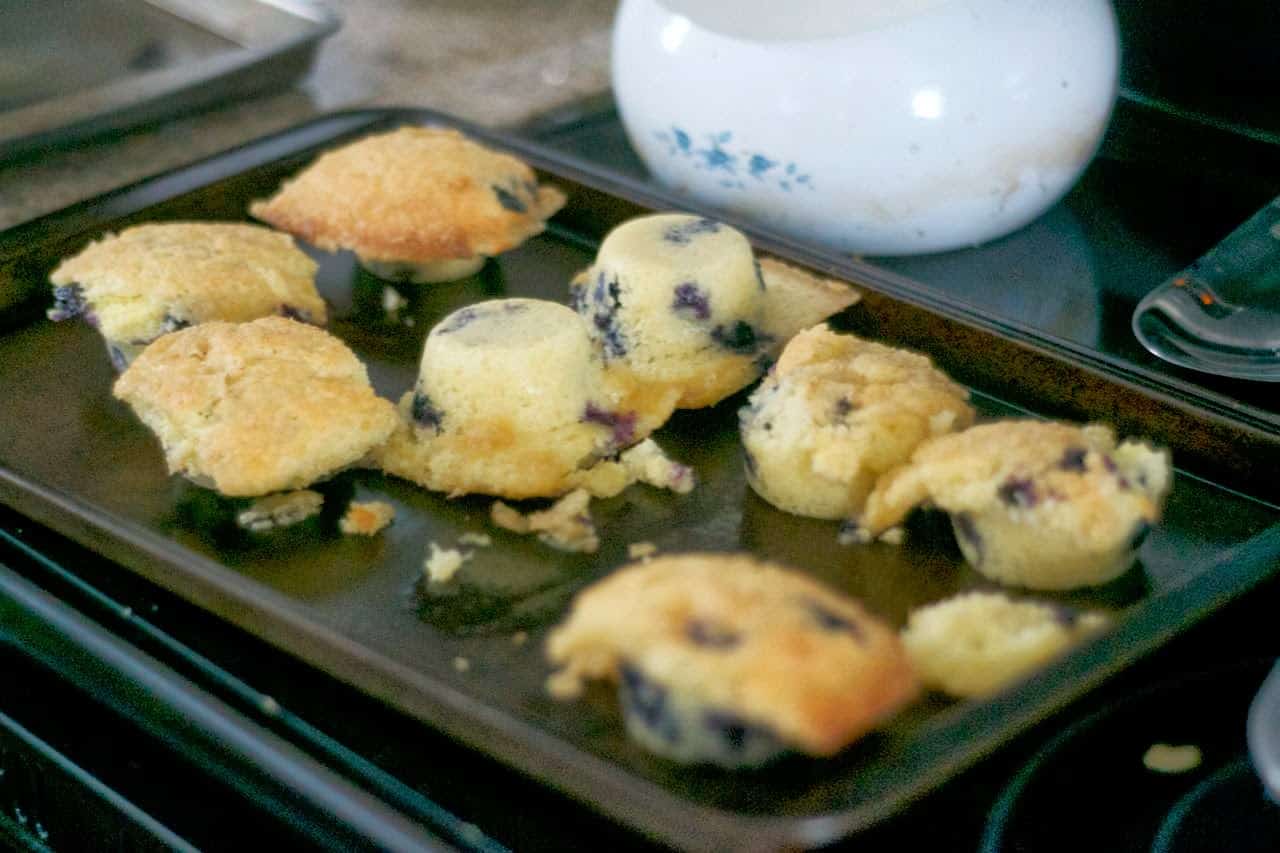 I give you BIG baking hugs and muffins!!