Applesauce Cake – an airy cake spiced with cinnamon and nutmeg and made moist with the addition of applesauce.
I've been intimidated by my new site.
I'm not gonna lie.
Things don't look quite the same when I type a draft and I'm afraid to hit "Publish".
I know it's just a matter of getting used to it and the more I work here the easier it will be and the better I'll understand how to do things.
I'm just an impatient person and one who wants things yesterday. I also like to just be able to push a button and have things done.
Plain and simple.
Like now, looking at this draft, why is it that there are so many line spaces in between some of these sentences whereas up above the line that starts, "I know…" is right underneath the one above it?
Oye.
SAVE THIS APPLESAUCE CAKE TO YOUR FAVORITE PINTEREST BOARD!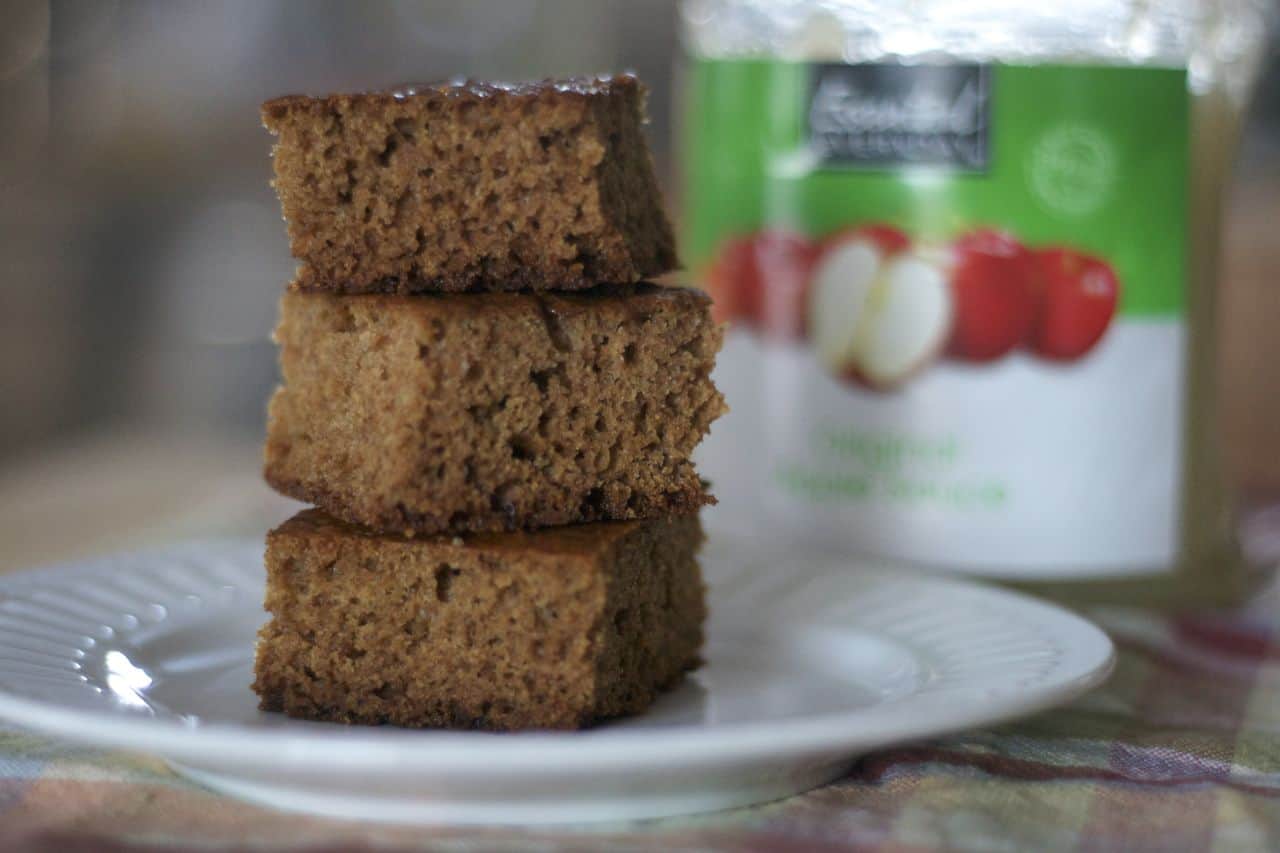 Ok, I'll get it and I GREATLY appreciate your patience and understanding as I go through this transition. We're going to come out of this bigger and better on the other side. I just know it.
Also, please know that even though I haven't posted every day, I have been baking. (Hee hee, *ALL EXCITED* I JUST figured out how NOT to skip those lines, I did!!! Purely by accident, but by golly, I WILL get the hang of this and 365 Days of Baking & More is going to be a better blog than EVAH!!!)
Ok, hee hee *catching breath* as I was saying…I have been continuing my baking every day as I said I would. I just haven't published a full post since moving here to WordPress.
Well, tonight changes that! I've got pictures for you and EVERYTHING (or at least I hope to haha the pictures have yet to be uploaded)
Today is Day 31 and I present to you an Applesauce Cake. I found this in my Fannie Farmer Cookbook, Thirteenth Edition, p. ; author, Marion Cunningham; publisher, Alfred A. Knopf, Inc., division of Random House; ISBN 0-394-56788-9.
I did make a few changes to the recipe which I'll discuss after it.
And wow, just another little interjection by me and I have to share because I'm incredibly grateful.
I just had a note on my personal FB page that a friend has nominated me for Saveur's Best Food Blog Award.
http://www.saveur.com/article/contests/best-food-blog-awards-2014-nominate
I am speechless and truly, truly flattered and humbled.
Thank you, Bob.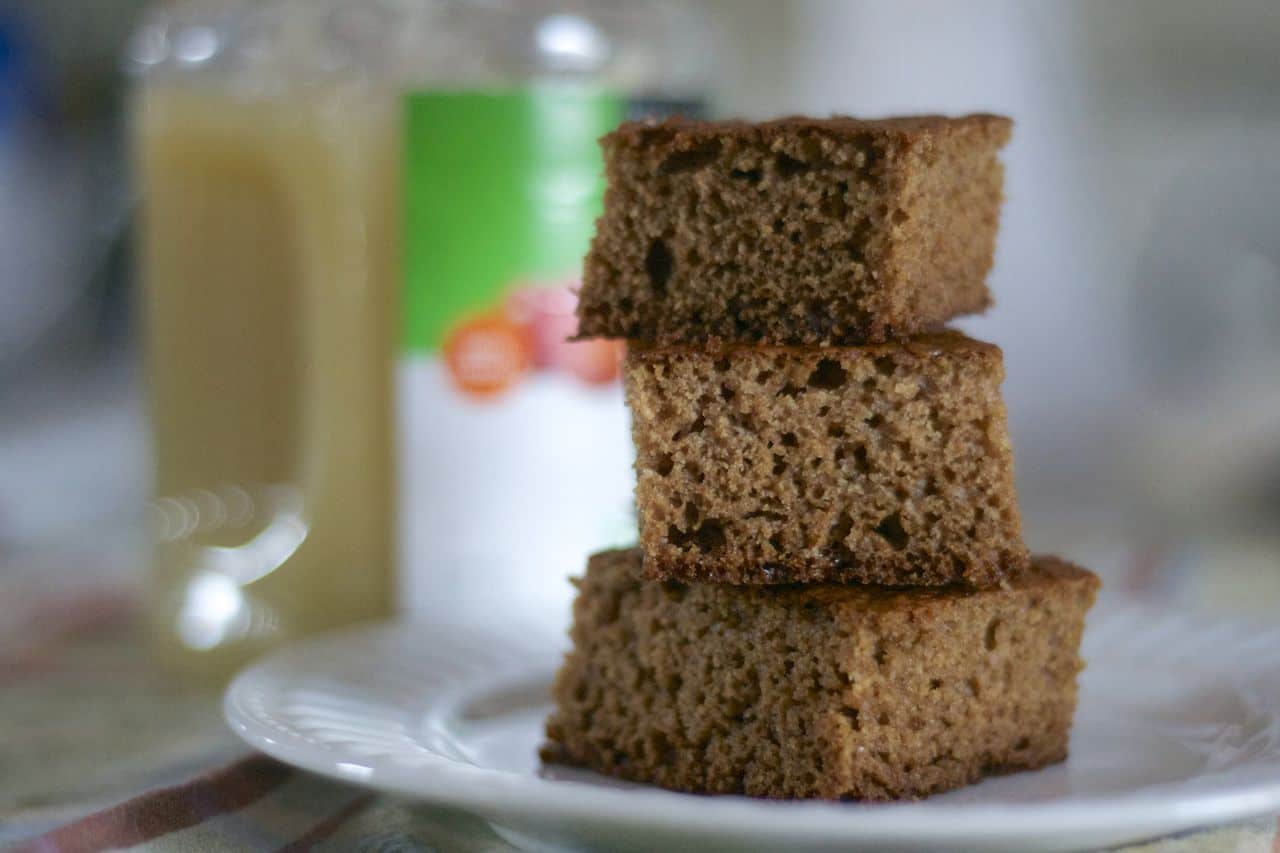 It is because of Bob and people like you…yes, you…who leave comments, send me messages and leave me notes on our FB page that really, really inspire me and just increase my desire to continue to do this. Everything you do means so very much. Your support has been tremendous and I cannot thank you enough.
Ok, now that I'm getting all verklempt…onto the Day 31's recipe.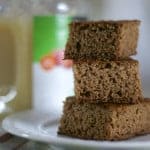 Makes one 9 X 13-inch or two 8-inch round. *If using two 8-inch round pans, bake for 25 – 30 minutes. Test for doneness by placing toothpick in middle to see if it comes out clean. Allow cake(s) to cool in pan before turning out onto a wire rack. Frost with a cream cheese frosting, if desired.
Ingredients
¼ lb. 1 stick unsalted butter
1 cup sugar
1 cup applesauce I used regular, NOT unsweetened and NOT chunky
2 eggs
2 cups flour
1 ½ teaspoons baking soda
½ teaspoon salt
2 teaspoons cinnamon
½ teaspoon freshly grated nutmeg
optional – 1/2 cup raisins
½ cup chopped walnuts
I did not use either
Instructions
Preheat oven to 350 degrees F.

Prepare a 9 X 13-inch baking dish by spraying it with cooking spray and flouring it or use a baker's spray.

In a mixer fitted with the paddle attachment, cream the butter. Gradually add the sugar and beat well.

Add the applesauce and mix thoroughly.

Blend in the eggs.

In a small bowl, whisk together flour, baking soda, salt, cinnamon and nutmeg.

Add to the butter mixture and beat until just blended.

Spread into pan(s).

Bake for 35 – 40 minutes using one 9x13 inch
Notes
The recipe called for 1 1/2 cups sugar, but I only used the 1 cup.
It also called for the raisins and walnuts, but I just wasn't in the mood.
And you know about the frosting.
Did you make this recipe?
Share it with me on Instagram and make sure to follow me on Pinterest for more recipes.
I rate everything I bake on a scale of 1-4 with 4 being the best and this Applesauce Cake earned 3 1/2 rolling pins.
The kids were bummed that I didn't frost it, but I was really in the mood for a cake, but something not too sweet today and this was perfect.
I really don't think it needed and frosting to be honest.
You can see from the pictures that it was rather brown and a bit browner than I expected it to be. It pulled away from the sides of the pan as it was cooking, but I think because I used a dark pan as opposed to one of my glass baking dishes that it may have been a little overdone. Also, my oven temp. can be screwy.
Whether it's a birthday cake or a "just because" cake, having a bite of these is always a treat!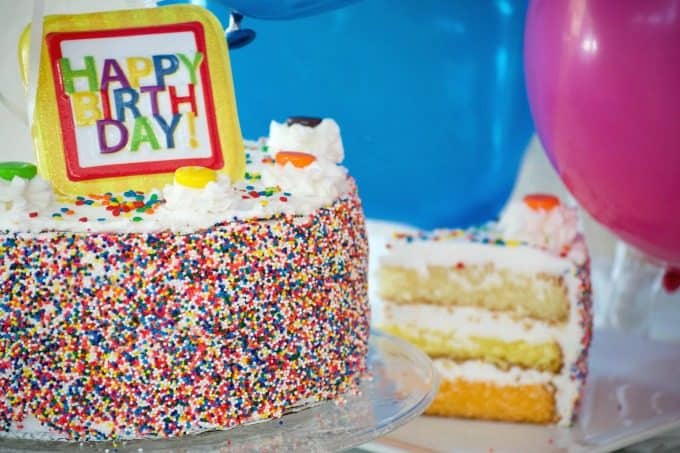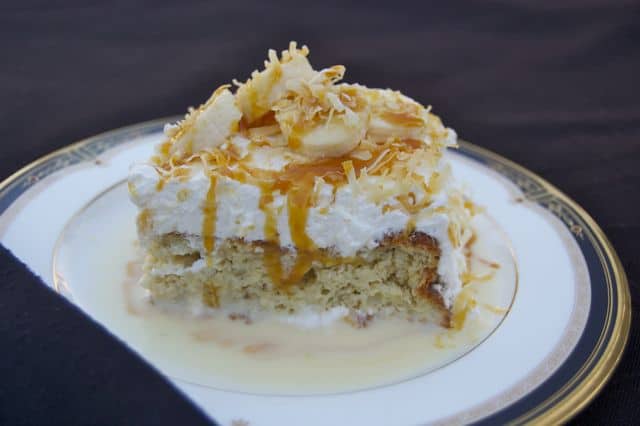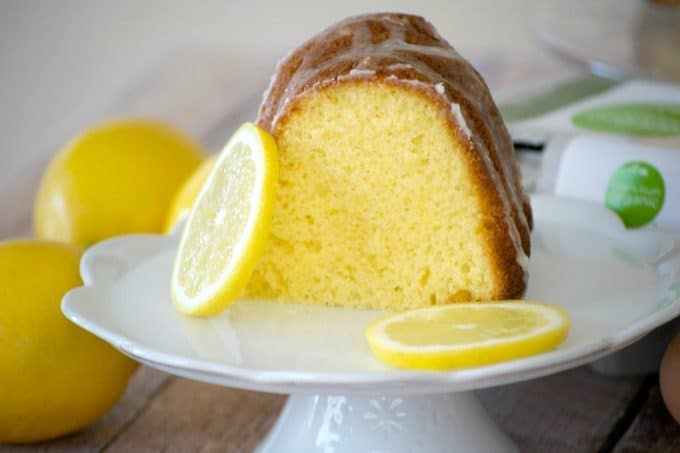 I really did like the texture of the cake and, to be honest (I sound like a broken record!) I rather liked the slight crunchy/chewiness of the overdone bottom and corners. haha
The recipe called for 1 1/2 cups sugar, but I only used the 1 cup. It also called for the raisins and walnuts, but I just wasn't in the mood. And you know about the frosting.
Alright, I'm off to bed. I will see you tomorrow for Day 32. Again, I thank you all from the bottom of my heart for reading. It means the world and I'm grateful.
Reader Interactions