Banana Chocolate Chip Bundt Cake – a moist banana cake with chocolate chips throughout and a cream cheese frosting drizzled over the top!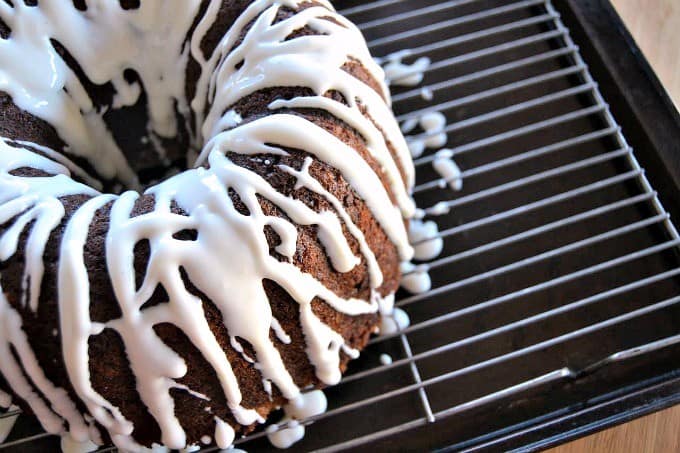 One of my very favorite cake flavors is banana…
I like chocolate, but I really think I'd take a slice of banana cake if I were offered both.
Ok, depending on what time of the month it was, of course. haha
And bananas are healthy, so you can eat more that one slice of this cake, right? Or at least that's what I'm telling myself.
SAVE THIS BUNDT CAKE TO YOUR FAVORITE PINTEREST BOARD!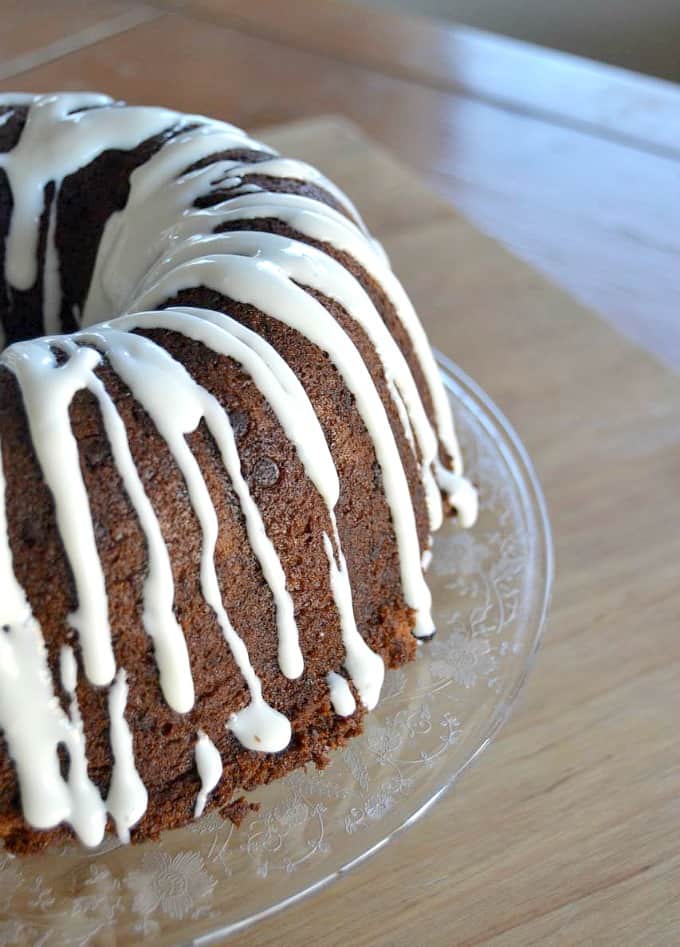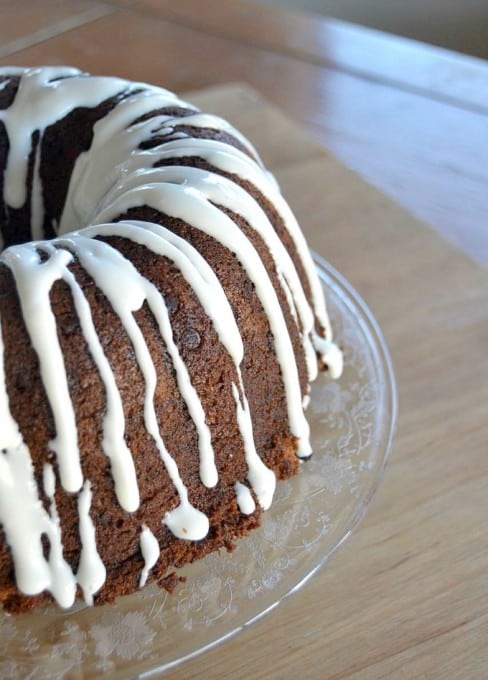 I hardly ever make cakes.
We're more of cookie family. Those things are gone in like, no time. The cakes, they just sit around after we've had a couple of pieces and no one ever wants to finish it.
Sharing part of the next cake would be a good thing to do with the neighbors.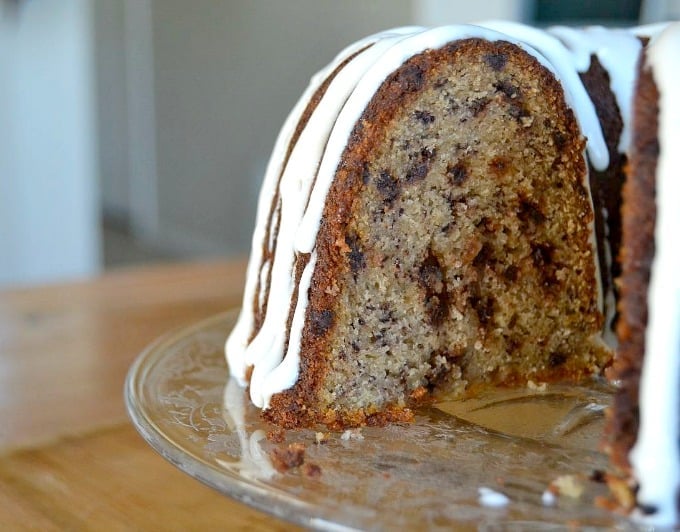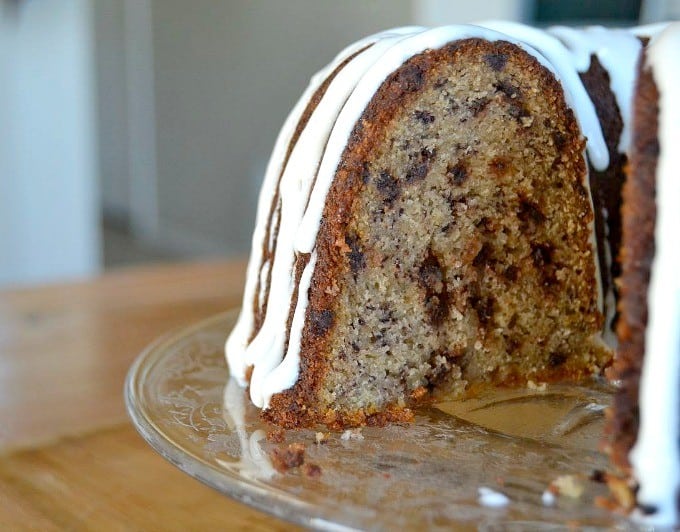 I found this delicious Banana Cake Recipe in Dorie Greenspan's cookbook, Baking: From My Home To Yours, and the cream cheese glaze is from Martha Stewart.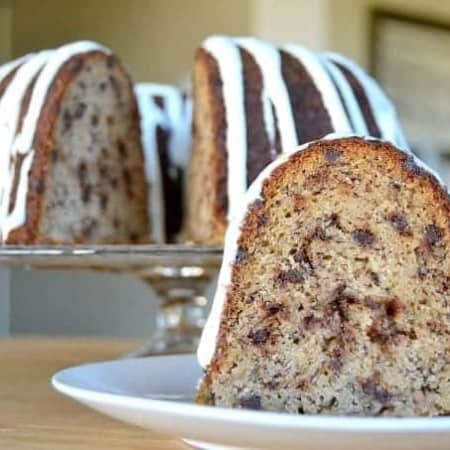 Banana Chocolate Chip Bundt Cake
Ingredients
3 cups all-purpose flour
2 teaspoons baking soda
½ teaspoon Kosher salt
1 cup unsalted butter room temperature
2 cups granulated sugar
2 teaspoons pure vanilla extract
2 eggs room temperature
4 ripe bananas about (1 ½ cups)
1 cup plain Greek yogurt
1 cup semi-sweet mini chocolate chips
Cream Cheese Glaze
4 ounces cream cheese room temperature
½ cup confectioners' sugar
⅛ teaspoon kosher salt
3 tablespoons milk plus additional if needed
Instructions
Begin by placing a rack into the center of the oven and preheat it to 350 degrees F.

Spray a 12 cup Bundt pan with a floured cooking spray. You can also generously butter it if you'd like.

I placed a baking sheet on the rack below the pan just in case there was spillage. You do not want to place the Bundt pan onto the baking sheet as this will prevent the heat from circulating through the tube.

In a medium bowl, whisk together the flour, baking soda and salt. Mix in the chocolate chips.

Using a stand mixer with the paddle attached beat the butter until creamed.

Gradually add the sugar and beat until light and fluffy.

Add the vanilla and then mix in the eggs one at a time. After each addition, beat for approximately one minute.

Turn mixer to low speed and add bananas.

Add the half of the dry ingredients, scrape down the sides of the bowl and add the Greek yogurt.

Mix in the remaining dry ingredients.

Carefully pour the batter into the prepared Bundt pan.

Tap the pan on the counter to remove any air bubbles that may be in the batter and smooth the top with an offset spatula.

Bake for 65 – 75 minutes or until a cake tester or long knife inserted into the center comes out clean.

Should you find that the cake is browning quickly, cover with a loose tent of tin foil.

Allow the cake to cool in the pan on a wire rack for 10 minutes before turning it out to cool completely.
Cream Cheese Glaze
In the cleaned bowl of an electric mixer fitted with the paddle attachment, beat the cream cheese until it is light and fluffy. This will take approximately 5 minutes.

Gradually add the sugar and beat until combined.

With the mixer on low speed, add the salt and milk and beat until smooth.

If you find that the glaze is not at a thin enough consistency to drizzle, add a teaspoon more of milk at a time. Too thin, add a teaspoon of confectioners' sugar at a time.
Did you make this recipe?
Share it with me on Instagram and make sure to follow me on Pinterest for more recipes.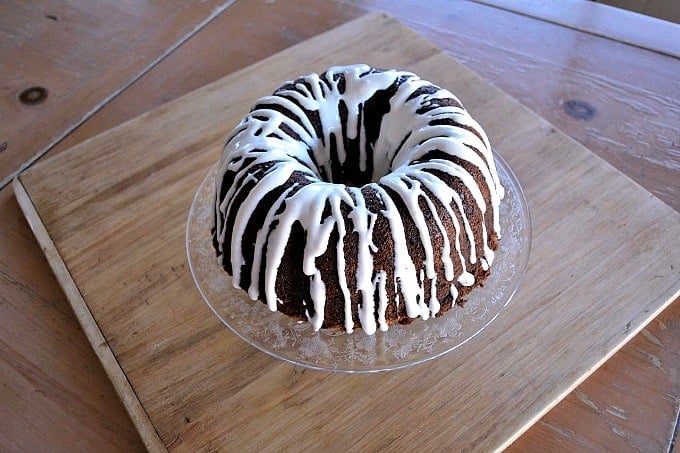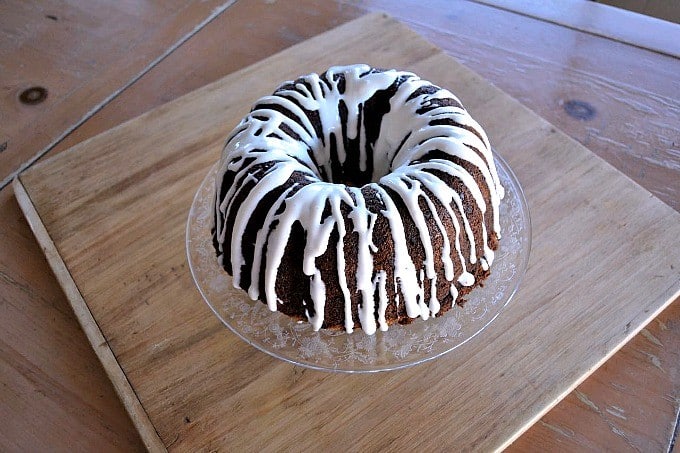 This Banana Chocolate Chip Bundt Cake earned 3 1/2 rolling pins.
I think it was by far the heaviest cake I've made to date and it was SO incredibly moist!! Leave it to Dorie Greenspan.
That woman certainly knows what she's doing when she bakes!
I especially liked the addition of the chocolate chips in it. They were cool. And tasty. you can't go wrong with banana and chocolate. They're just so doggone good together.
Need a cake for that special day, or one just because? Here are some I know they'll love…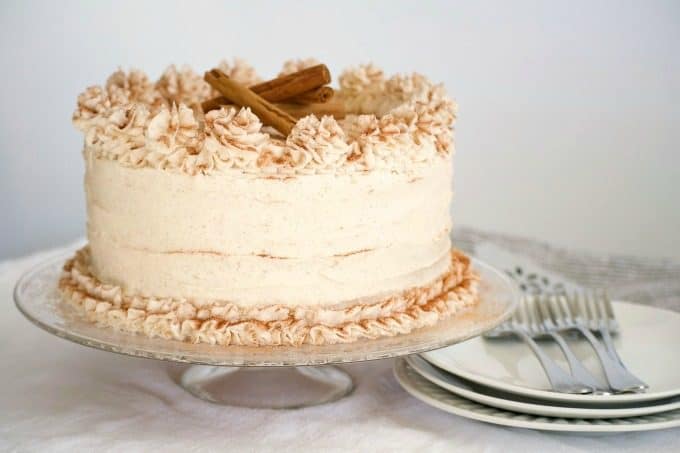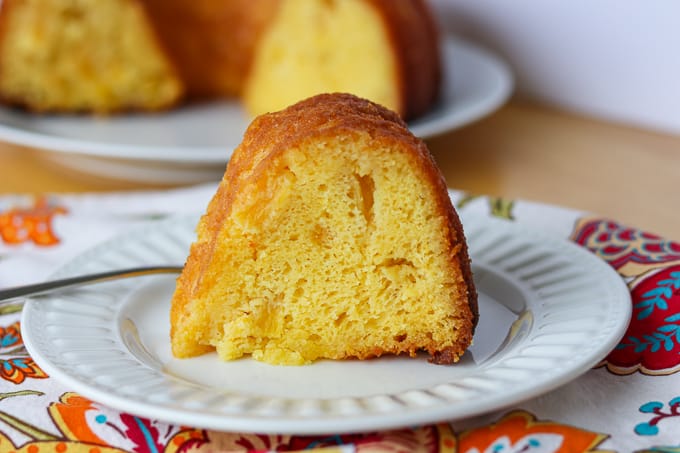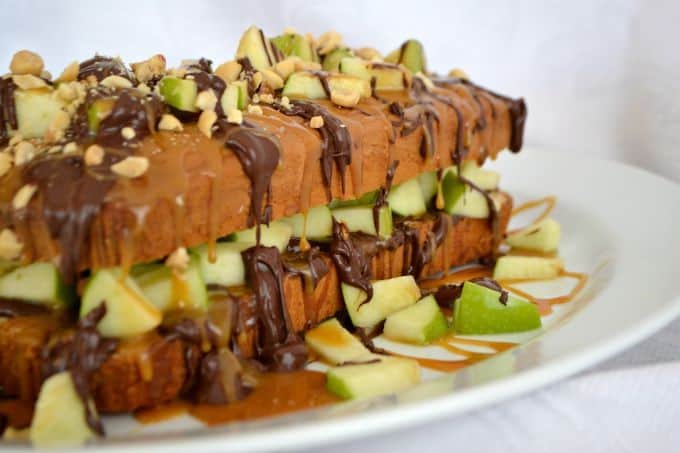 This post does contain an affiliate link. If you should purchase the cookbook, I will receive a small percentage of the sale. I thank you for your support!
Reader Interactions