This Pineapple Rum Cake has quickly become a family favorite. With pineapple, dark rum, instant pudding mix, and a boxed cake mix, it's super easy to put together and tastes even better the next day. I discovered it on my most recent cruise with Princess Cruises to the Western Caribbean and knew I had to recreate it!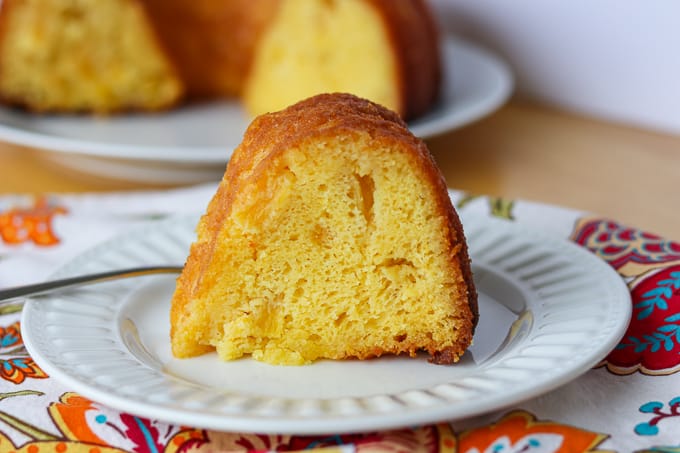 I seriously think I found my new favorite cake, y'all!
I am proud to be partnering with Princess Cruises to bring you this Pineapple Rum Cake. As always, all opinions are 100% my own.
*This post contains an affiliate link(s).
During the first week in April of this year, I had the incredible opportunity to go on an adventure once again with Princess Cruises. This time, to the Western Caribbean.
I brought our daughter Emma to celebrate her 25th birthday which was on January 21st.
If you've been following my blog for some time then you remember that two years ago I brought our oldest daughter, Alex on their Panama Canal cruise when she celebrated her 25th.
SAVE THIS PINEAPPLE RUM CAKE TO YOUR FAVORITE PINTEREST BOARD!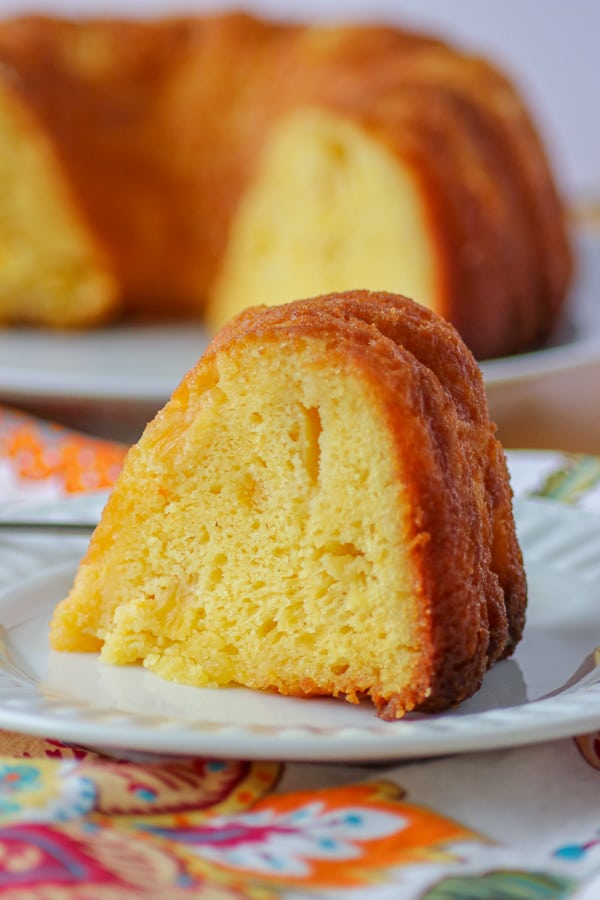 Then last May, I was thrilled to share an Alaska cruise with Kurt.
Each cruise has been pretty spectacular and it's become one of my preferred ways to travel. You can just see and do so much that you wouldn't be able to do otherwise.
Not to mention that the food on board is always outstanding!
One of the excursions Emma and I took during this Western Caribbean cruise was Grand Cayman's Exclusive East Island Exploration. It was absolutely magnificent. We had a private driver, Christine who took us in her taxi to the eastern part of the island. This side of the island is less traveled than the western side.
She drove us to different sites, one of our favorites being the Tortuga Rum Factory. OMG, it was super delicious! We sampled some rum and a couple of different rum cakes. I'm seriously drooling now just thinking about how incredible it all was.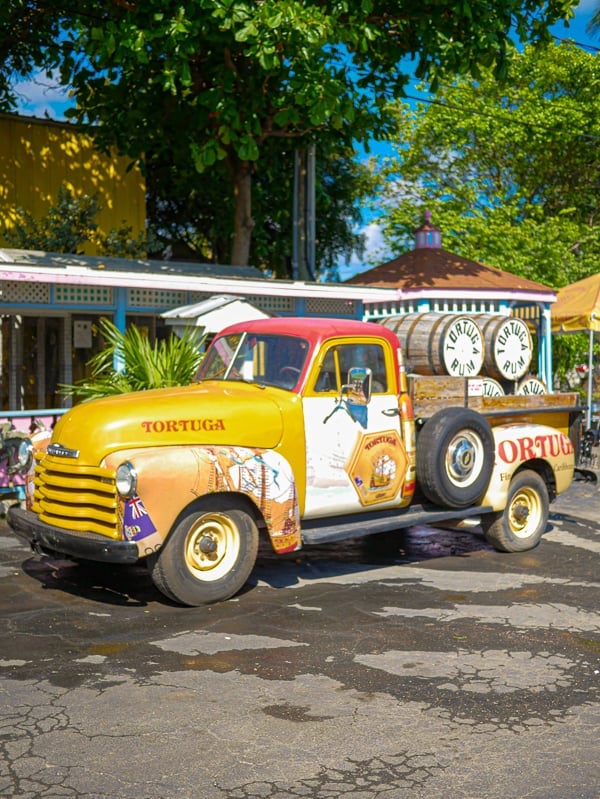 Needless to say, I bought some Coconut Rum. The bottle was conveniently delivered to the ship all wrapped and boxed the day before we disembarked which made it super easy to pack.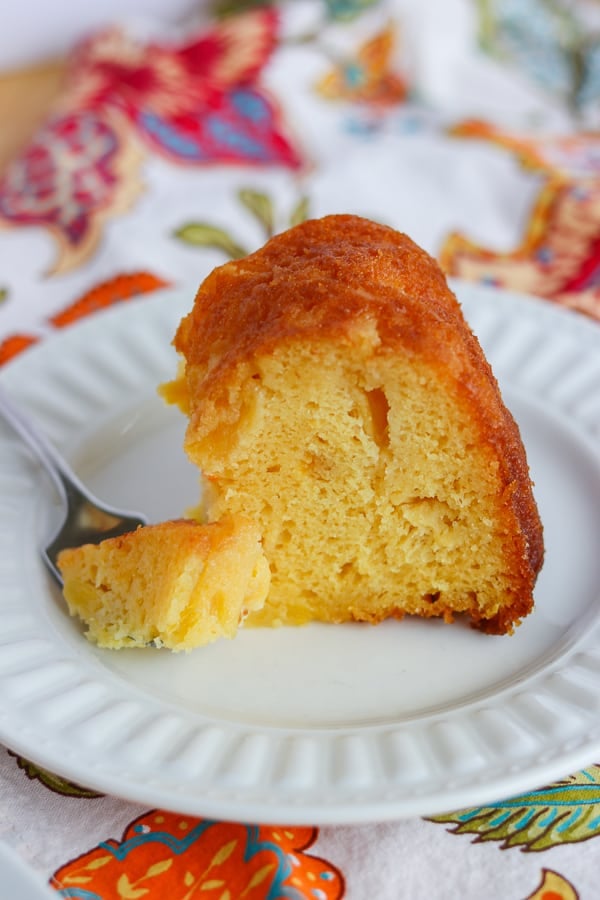 I also bought the 6-pack variety of small rum cakes. Emma and I, along with Erin from Dinners, Dishes, and Desserts, and her friend, Jessica ate at least two (maybe three?) on the ship, and surprisingly the rest made it home. I was so in love with them that I knew from the first taste I was going to be making it for the blog.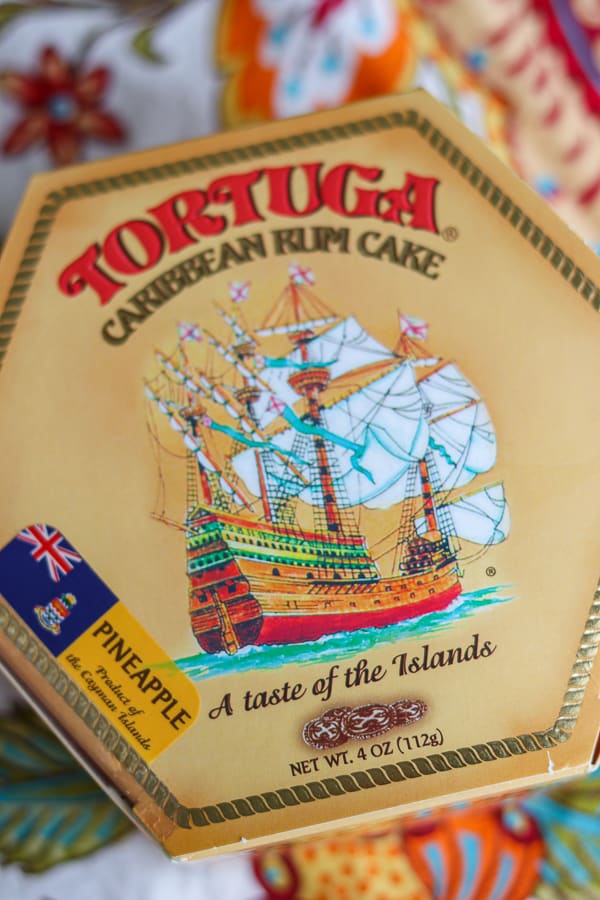 I was super excited to take this trip, too because it was our opportunity to experience the Medallion Class featuring the OceanMedallion on board the Caribbean Princess. Once you book your Medallion class cruise, you receive a complimentary Ocean Medallion which opens up a whole new world when cruising! Take a look to see the Princess Cruises Offers
available now!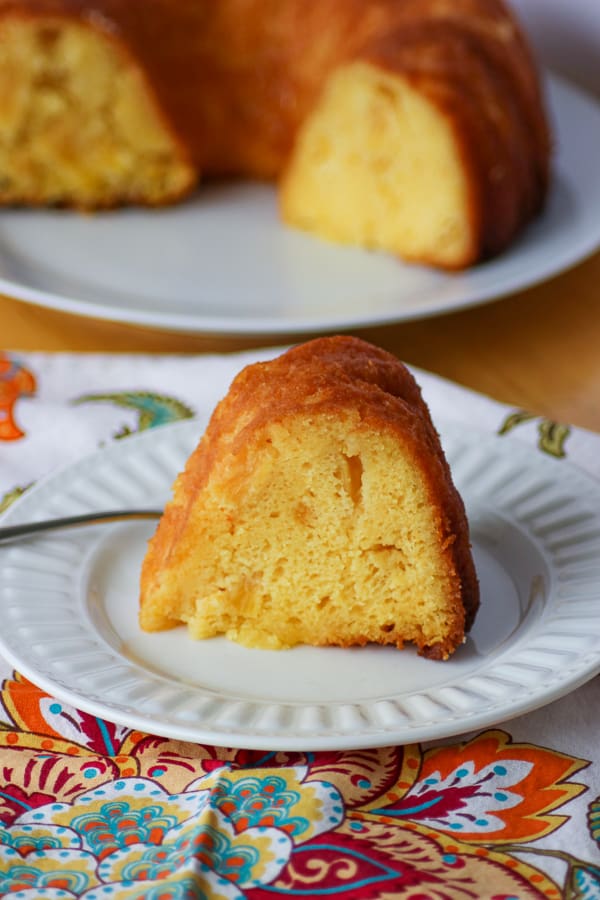 Now when you embark and disembark on these particular ships, you'll experience a faster and smoother process, open up your stateroom door with ease, order food and drinks from anywhere on the ship AND have them delivered to you, and so much more. It was pretty incredible.
Also, besides having some much needed one-on-one quality time with Emma, I was also to spend it with some of my closest friends, Sandra from Dash of Sanity and Erin. Cruises are great ways to celebrate the ones you love and we were able to share Sandra's 40th birthday that week as well!
Tips for making this Pineapple Rum Cake –
make it easier on yourself and use your favorite boxed yellow cake mix. There is nothing wrong with using a boxed mix. If you're a purist at heart, then, by all means, make the cake from scratch.
Use an instant vanilla pudding mix, NOT a cook & serve.
Prepare a 10-inch bundt pan, like this one, by spraying it generously with a floured baking spray. I like to use Baker's Joy. The cake is less likely to break apart or adhere to the pan.
Use pineapple tidbits, NOT crushed. You'll toss the pineapple into 2 tablespoons or so of the dry flour/pudding mixture, to suspend the pineapple in the batter and prevent it from sinking to the bottom of the cake.
Drain the pineapple well and reserve the pineapple juice!
What rum is best to use for a Pineapple Rum Cake?
Use a dark rum for a bolder flavor. The first time I made it, I used a white rum and preferred the second one much better with the dark. It's not overwhelming, but it's a richer flavor.
I would steer clear of the flavored rums as I didn't use it and the sweetness might alter the final taste of this recipe.
Can I make Pineapple Rum Cake ahead of time?
Sure can! I found that while delicious the night I made it, it tasted SO much better the day after so this will be the perfect make-ahead dessert. Insert toothpicks into the top and cover it gently with aluminum foil.
Can I freeze Pineapple Rum Cake?
That's a yes, too! We ate one soon after I made it and I froze the second half to eat a week later. I wrapped it in plastic wrap and then in aluminum foil and then left it in the refrigerator to thaw overnight or at least 12 hours before you'll be serving it.
As I said, I only froze the remainder of the cake for a week, but I wouldn't freeze it any longer than a month. Be sure to mark the date on it when placing it into the freezer, so you don't play any guessing games.
How do you make a Pineapple Rum Cake Glaze?
Easily! You'll combine the glaze ingredients into a medium saucepan over medium heat and boil for about 5 minutes, stirring constantly so that it reduces and thickens slightly. You'll also replace the water with the reserved pineapple juice.
Before glazing the cake, I used a skewer to place holes into the bottom of the cake while still in the pan 5 minutes after removing it from the oven. This allowed more of the glaze to be absorbed into the cake.
To glaze, I brushed about 1/3 of the glaze over the cake bottom while still in the pan, after I'd put holes in it. I then let it sit for about 10 minutes so that it could absorb it. Then I placed it right side up on a cooling rack over a rimmed baking sheet, removed it from the pan and brushed it with the remaining glaze before transferring it to a serving plate.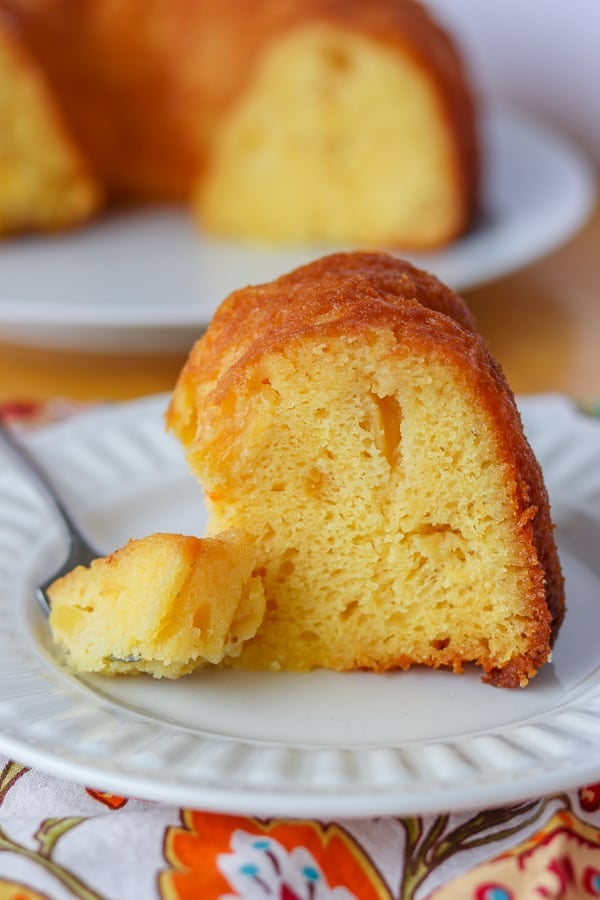 This Pineapple Rum Cake was gently adapted from this recipe at allrecipes.com.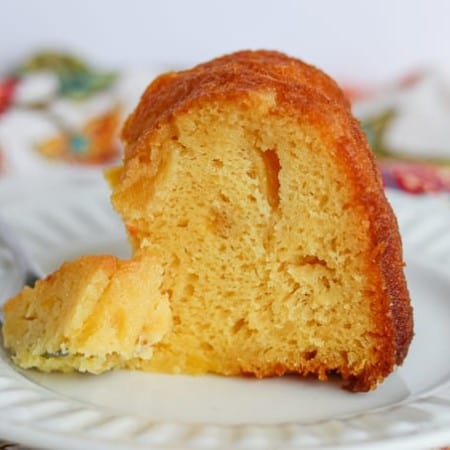 This Pineapple Rum Cake is a family favorite. With pineapple, dark rum, instant pudding mix, and a boxed cake mix, it's easy and tastes better the next day.
Ingredients
Pineapple Rum Cake
15.25 ounces yellow cake mix
3.4 ounces instant vanilla pudding
20 ounces pineapple tidbits drained well with juice reserved
½ cup reserved pineapple juice
4 eggs
½ cup canola oil
½ cup dark rum
Rum Glaze
½ cup unsalted butter
¼ cup reserved pineapple juice
1 cup granulated sugar
½ cup dark rum
Instructions
Pineapple Rum Cake
Preheat oven to 325°F. and prepare a 10-inch bundt pan by generously spraying it with a floured baking spray. You can also generously butter it and sprinkle with flour.

Drain pineapple tidbits in a colander placed over a medium bowl to reserve the juice.

In a large bowl, whisk together the cake mix and instant vanilla pudding mix.

Place the pineapple into a small bowl and toss with two tablespoons of the cake/pudding mixture. Coat completely.

Into the cake mix, add the eggs, 1/2 cup pineapple juice, canola oil, and 1/2 cup of rum. Mix completely.

With a rubber spatula, fold in the coated pineapple tidbits.

Gently pour batter into pan and bake for 55-60 minutes or until a toothpick or cake tester inserted into the middle comes out clean.
Rum Glaze
Into a medium saucepan over medium heat, combine the butter, sugar and pineapple juice. Bring to a boil and cook for 5 minutes, stirring constantly.

Remove from heat and add 1/2 cup of dark rum. Mix well.
Glazing the Cake
Remove cake from oven and let sit for 5 minutes.

While still in the pan, poke holes with a skewer all the way around the bottom of the cake. Using 1/3 of the glaze, gently brush the bottom of the cake, allowing the glaze to soak into it.

Let cake sit for 10 minutes before inverting it onto a cooling rack on top of a rimmed baking sheet.

Gently brush the remainder of the glaze all over the cake, pausing at times to give the cake time to absorb it. Using two hard spatulas, slowly and gently transfer the cake to a serving plate. Cool completely.

If serving the next day, cover top with toothpicks and gently cover with a tent of aluminum foil when completely cooled.

Cake can be frozen for up to a month. Cool completely, wrap in plastic wrap and then in aluminum foil.
Nutrition
Calories: 270kcal | Carbohydrates: 19g | Protein: 1g | Fat: 17g | Saturated Fat: 6g | Cholesterol: 20mg | Sodium: 3mg | Potassium: 19mg | Sugar: 18g | Vitamin A: 235IU | Vitamin C: 1.5mg | Calcium: 4mg | Iron: 0.1mg
Did you make this recipe?
Share it with me on Instagram and make sure to follow me on Pinterest for more recipes.
If you enjoy this Pineapple Rum Cake, take a look at more recipes inspired by my cruises with Princess Cruises!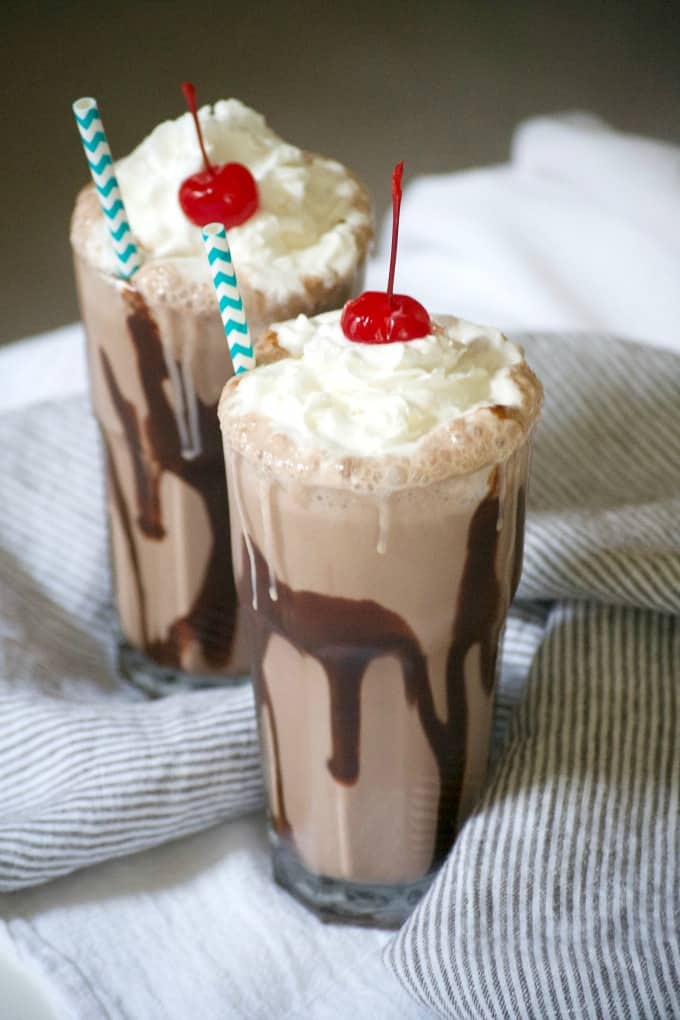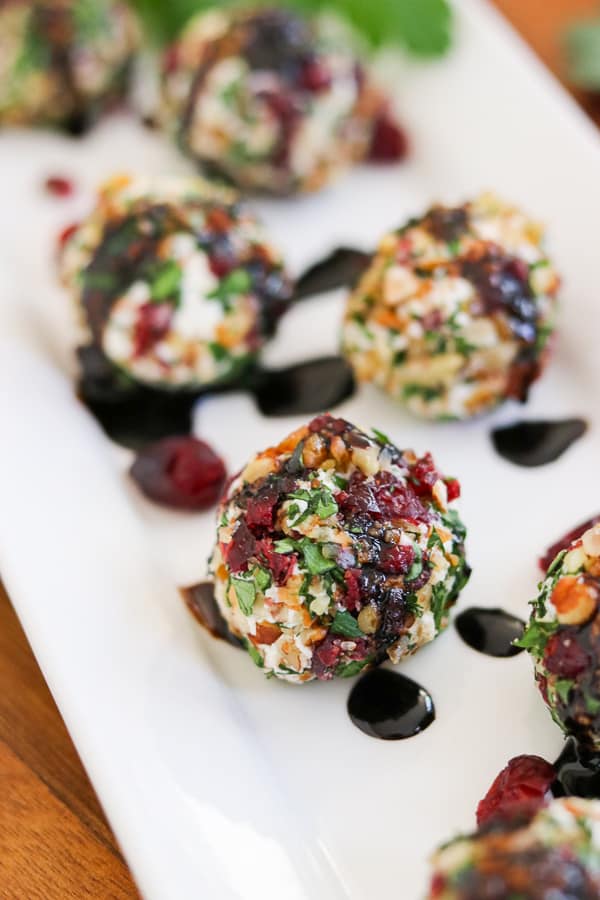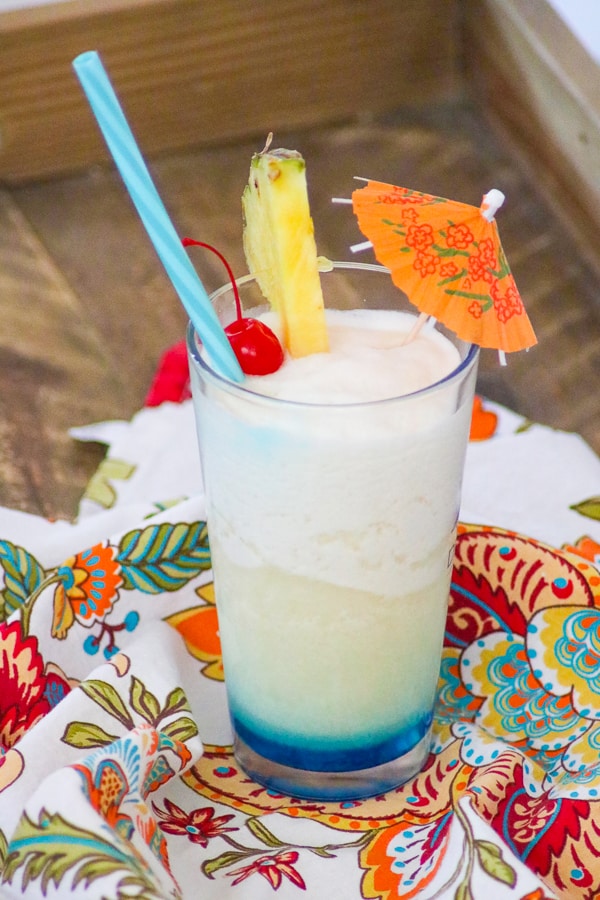 *We are a participant in the Amazon Services LLC Associates Program, an affiliate advertising program designed to provide a means for us to earn fees by linking to Amazon.com and affiliated sites.
These are links that can take you to a product (or products) that I recommend. I do receive a portion of the sales or credit for my future purchases from any items purchased through those links. Your purchases encourage my baking, cooking and butter habit, and contribute to the life of this blog. I thank you so very much for your support. Let's keep having fun in the kitchen!!
Reader Interactions