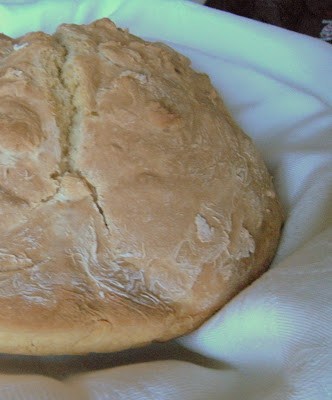 Today is my Tuesday with Dorie post!
The recipe from Dorie Greenspan's book, Baking with Julia, we were assigned this week was the Irish Soda Bread.
You can find the recipe here at Carla's blog, Chocolate Moosey, and at Cathy's, My Culinary Mission.
Here are a few pictures of the process.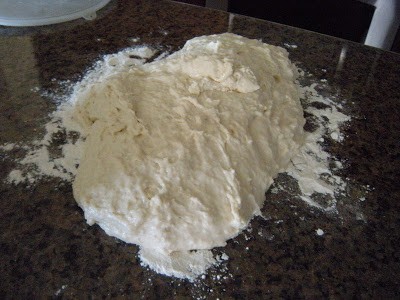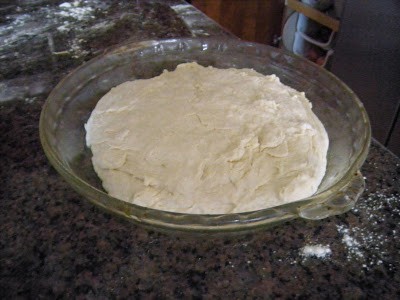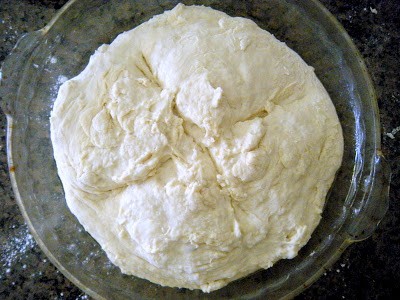 It was a very easy bread to make with only four ingredients, no rising time and baking time of only 50 minutes.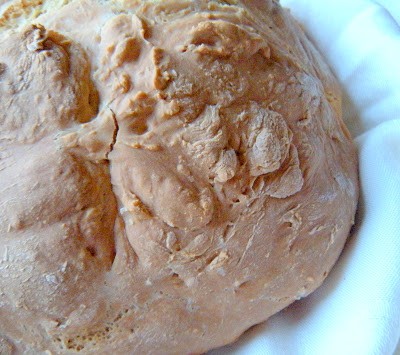 I rate everything I make on a scale of 1-4 with 4 being the best and this Irish Soda Bread earned 3 rolling pins.
The bread had a great dense texture and a really good taste.
It was wonderful to have a bread taste so good that only contained flour, salt, baking soda and buttermilk!
And actually, I didn't even use buttermilk because apparently there was a run on buttermilk at the grocery store and they were O.U.T!
Since when the heck does THAT happen?
Oh yeah, maybe because it was St. Patrick's Day and a whole bunch of other people had made Irish Soda Bread.
In place of the 2 cups buttermilk I used 2 tablespoons of white vinegar mixed with 2 cups milk and let it sit for 15 minutes.
Gotta love the ability to go with the flow and make adjustments.
You can go here to see versions of the bread my fellow bloggers have made; some added cheeses and others added fruit!
I give you BIG baking hugs and muffins!!