Smashed Roasted Cheesy Potatoes – ruby gold potatoes roasted, smashed, seasoned and then covered with cheese and green onions for a delicious side dish.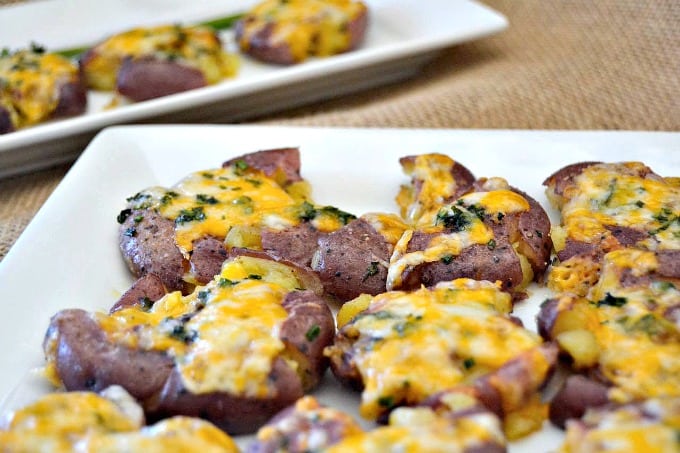 I don't know about you, but I'm always looking for side dishes to serve to the family.
I get stuck in a side dish rut, serving the same thing over and over and over again. Usually it's steamed broccoli, a spinach salad or some steamed green beans. Yes, we'll have mashed potatoes with the occasional steak or roast, but other than that…BORING!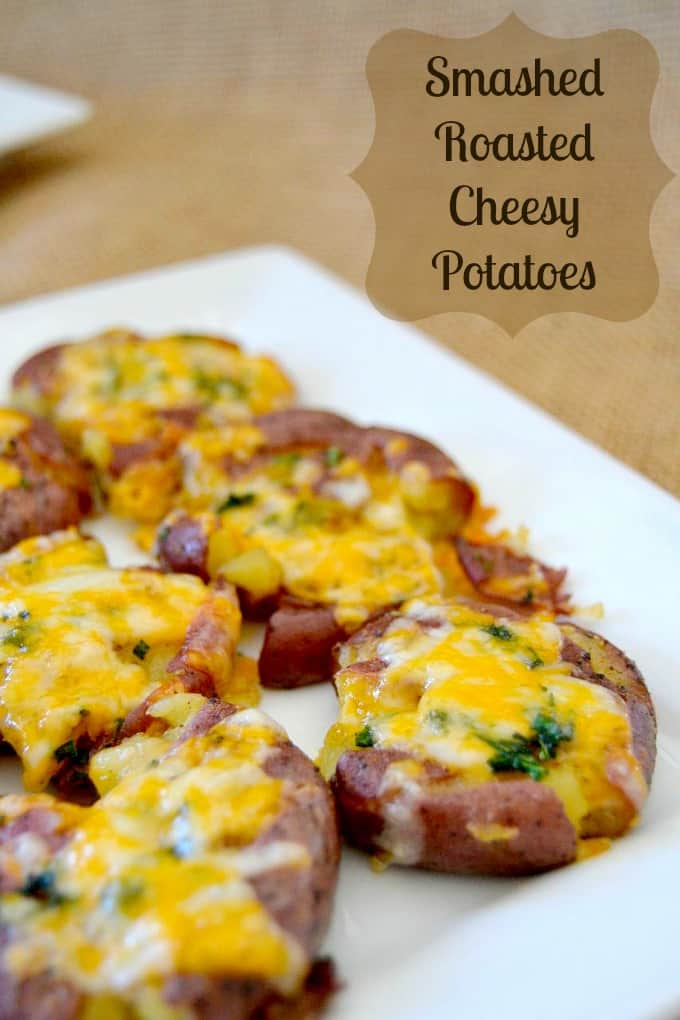 I've determined that it's probably because I mostly spend so much time making the main course, that I honestly don't give a darn about what accompanies it.
I think with this side dish I struck gold!  hee hee
Get it? Ruby gold potatoes, I struck gold? Oh, never mind.
Look at how beautiful these babies are!
It was fun to smash them after they were soft. It's the little things in life, you know?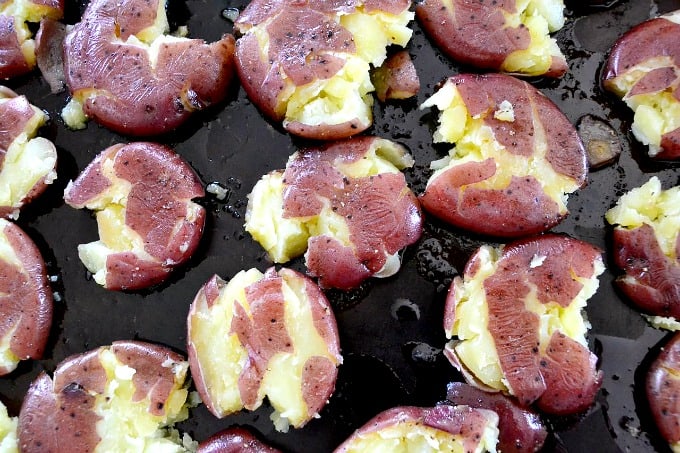 Then I added the garlic and Old Bay seasoning. Oh, and the buttah!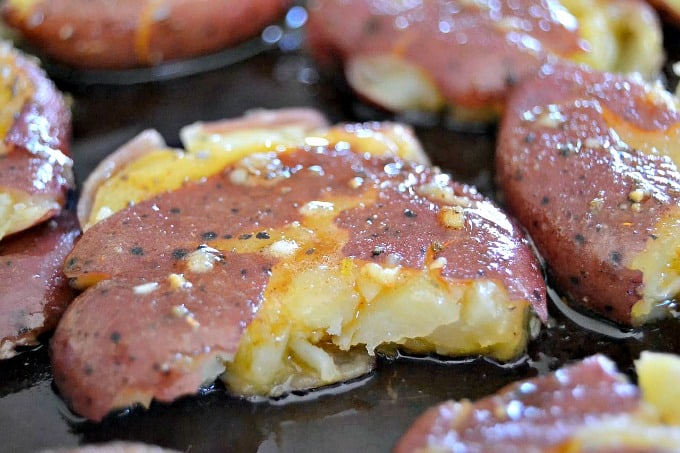 The sprinkling of the cheese was the piece de resistance!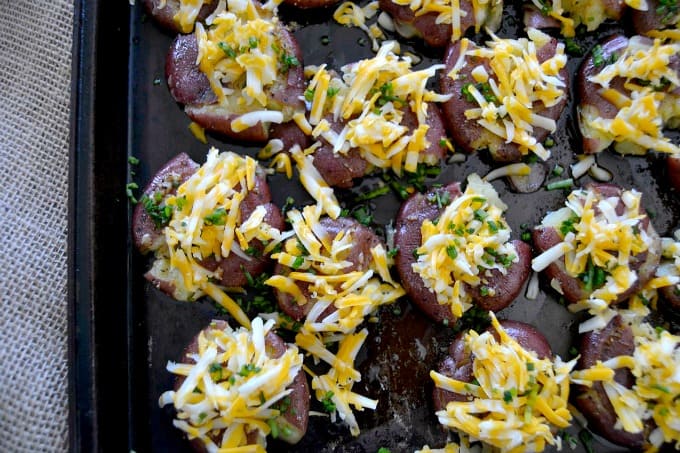 Recipe adapted from Love That Food.
Smashed Roasted Cheesy Potatoes
Ingredients
1.5

lbs.

small red potatoes

3

tablespoons

olive oil

salt and pepper to taste

4

tablespoons

unsalted butter

3

cloves

garlic

minced

1

teaspoon

Old Bay seasoning

1/4

teaspoon

freshly ground black pepper

2

tablespoons

chopped chives

1/2

cup

4 ounces freshly grated Monterey Jack / Colby cheese
Instructions
Rinse and gently scrub the potatoes under cold water.

Preheat oven to 500 degrees F.

Fill a medium pot with water. When it comes to a boil, add two tablespoons Kosher salt.

Place potatoes into water and boil for 15 minutes until fork tender.

In a small microwavable bowl, melt the butter. Add the minced garlic, Old Bay seasoning, and 1/4 teaspoon black pepper. Mix well.

Drain the potatoes and pat dry if needed so that the olive oil will adhere to the skin.

Pour the 3 tablespoons olive oil into a large bowl, add salt and pepper to taste and add potatoes. Toss gently to coat.

Place potatoes on a rimmed baking sheet

With a heavy bottomed glass, flatten each potato so that they are about 1/2-inch thick or so. You can also use a potato masher.

Using a pastry brush, brush each potato with the butter mixture.

Bake for 5 - 7 minutes.

Using 1 tablespoon of the chives, sprinkle each potato.

Place an equal amount of grated cheese on each potato.

Sprinkle the remaining chives on top.

Bake for 5 - 7 minutes.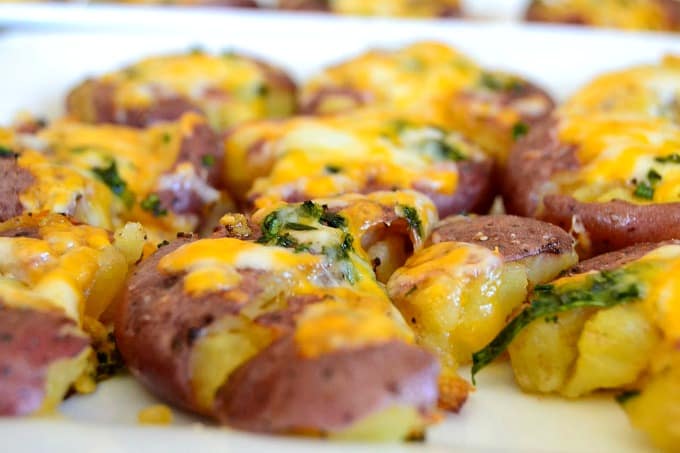 Um, so yeah. I completely forgot to count how many potatoes this made because as soon as they were out of the oven we were eating them and couldn't stop. I'll say there was enough to comfortably serve 4 people.
I rate everything I make on a scale of 1 -4 and these Smashed Roasted Cheesy Potatoes earned 4 rolling pins! They were that good. And you can bet your bippy I'll be making them again and again.
The cheese with the chives on them was delicious and the Old Bay Seasoning gave them just the right bit of kick.
If you make them, I'd love to see a picture! You can post it to the 365 Days of Baking & More Facebook page or tag me on Instagram @lynne365daysofbaking.
If you like these Smashed Roasted Cheesy Potatoes, then check out these other great recipes from around the web!
Cheesy Potatoes Au Gratin from The Slow Roasted Italian
Crock Pot Cheesy Ranch Potatoes from Julie's Eats and Treats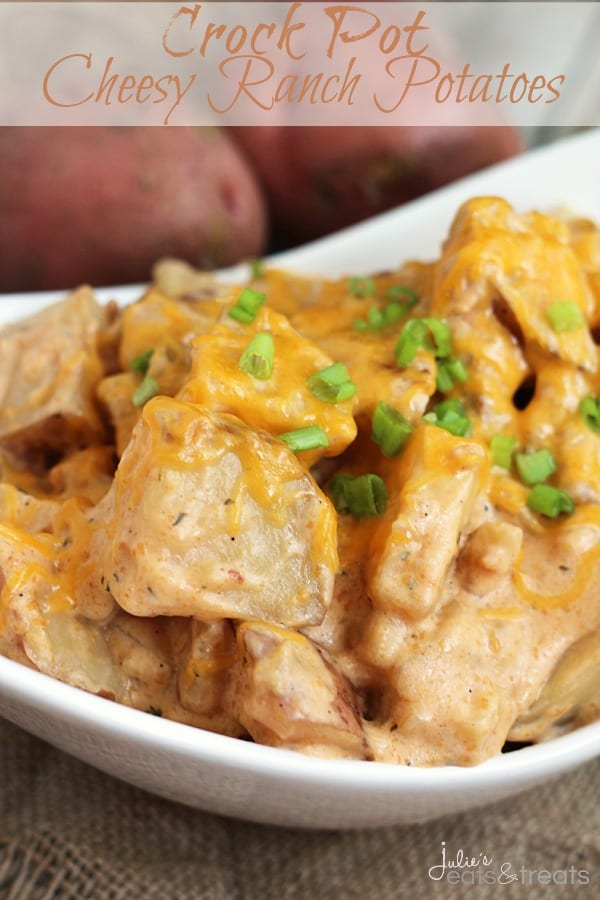 Scalloped Hasselback Potatoes from yours truly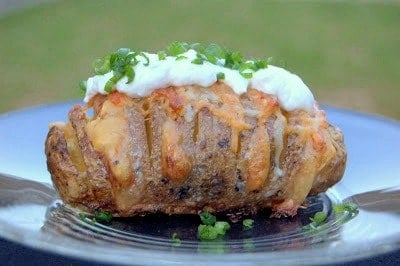 Crash Hot Potatoes from The Pioneer Woman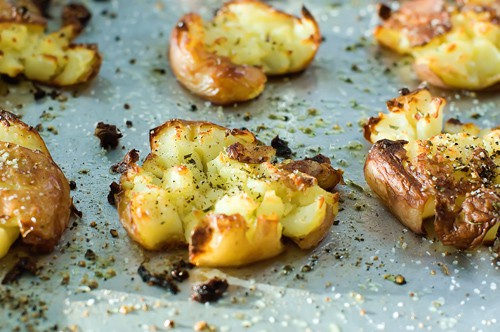 I give you BIG baking hugs and muffins!!