Skillet Blueberry Crisp – fresh blueberries baked with an almond oatmeal topping. Top it with a scoop of vanilla ice cream and it's the perfect dessert, especially when blueberries are in season.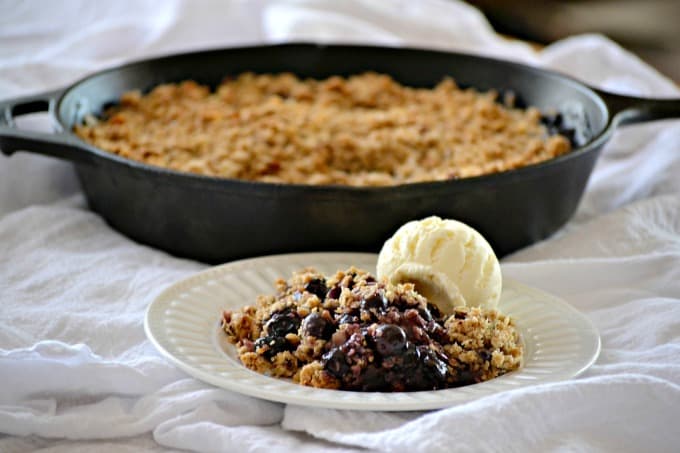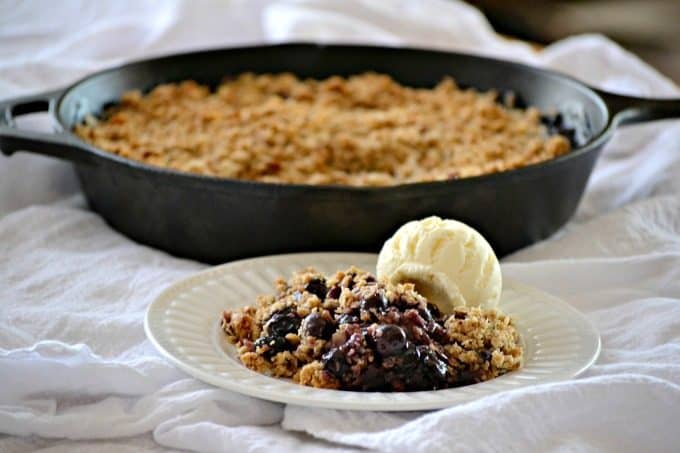 I took a nap yesterday.
I was so unbelievably tired. I don't usually like to take naps because more often than not I wake up feeling more groggy and worse than I did before. But I took one anyway.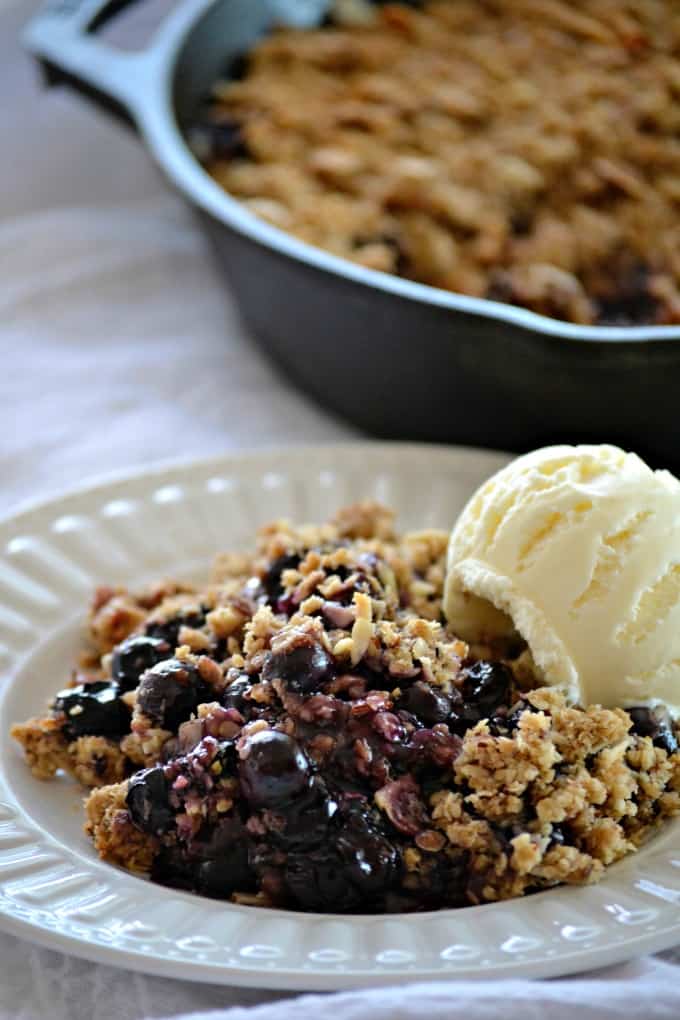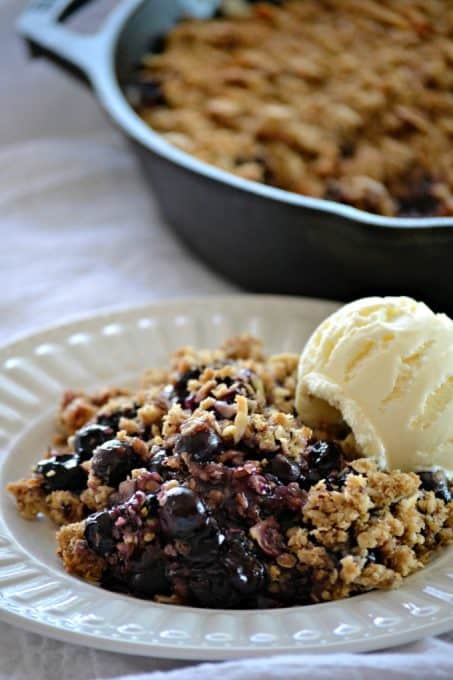 And maybe I shouldn't have because I had some pretty weird dreams. The first one, I was driving in our car and the brakes gave out. I was able to slow the car down, but then the steering locked up and I couldn't control it. Fortunately, I woke myself up before an accident happened.
Then I fell asleep again.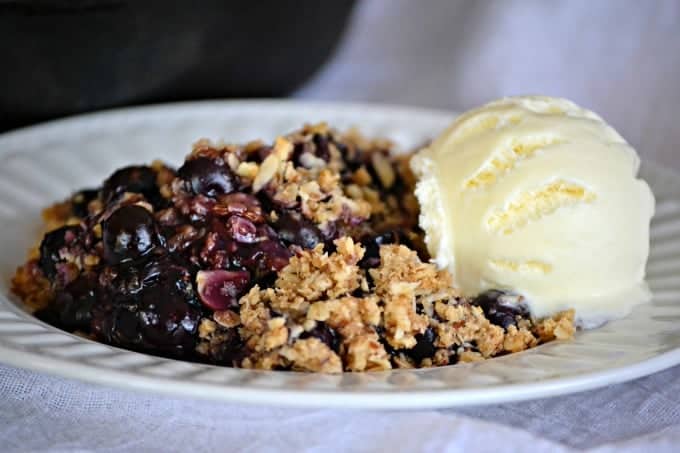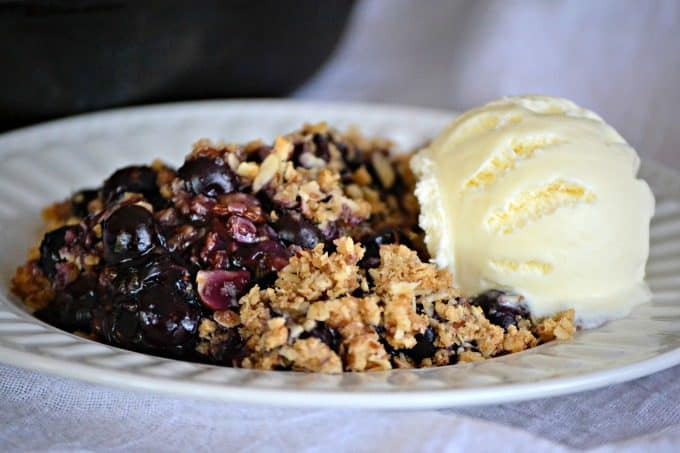 I woke up craving BLT's with avocados because I'd been dreaming about them. And that's weird only because I have never been one to eat avocados – don't like the consistency. But I really wanted one on my BLT. So I had one. Made them for dinner and they were delish.
You should try them sometime!
SAVE THIS BLUEBERRY CRISP TO YOUR FAVORITE PINTEREST BOARD!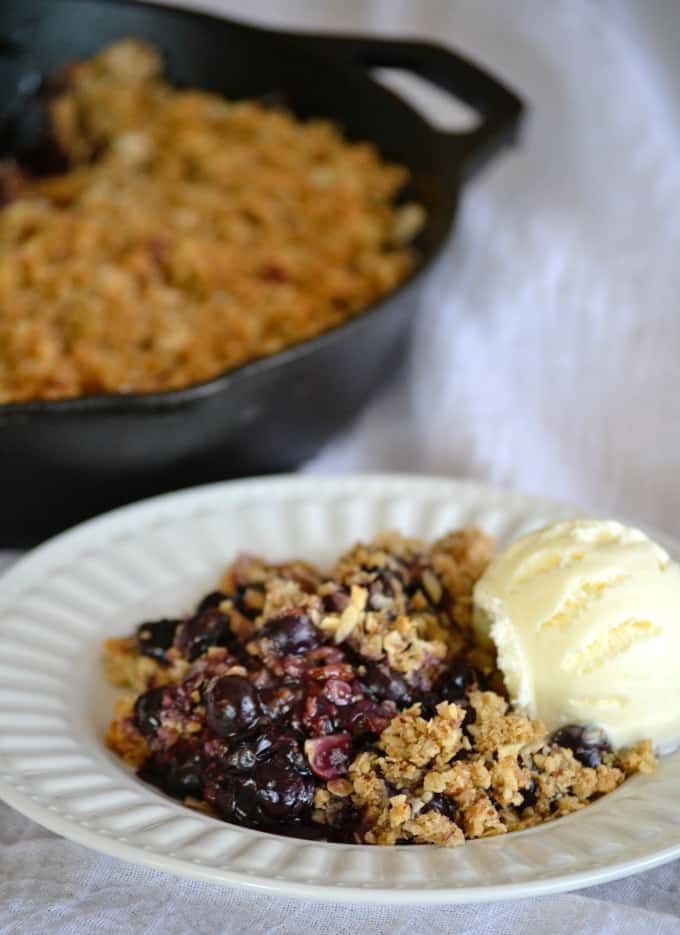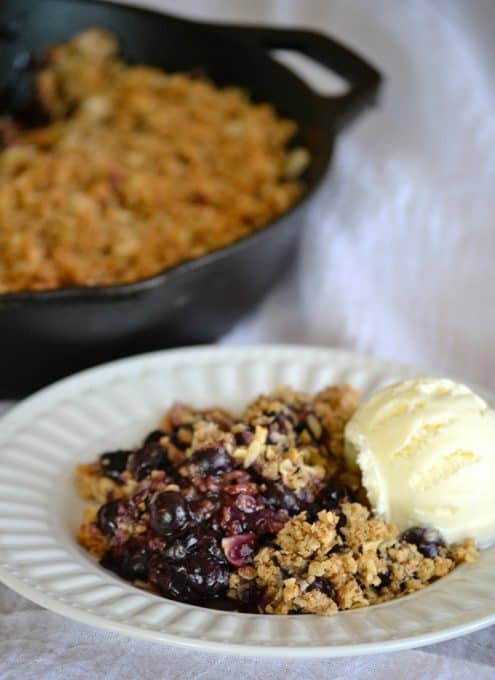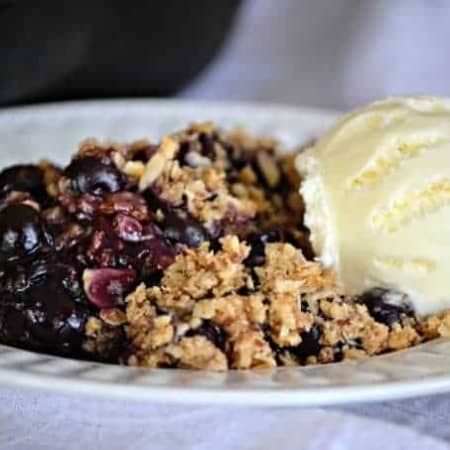 This Skillet Blueberry Crisp with fresh blueberries, an almond oatmeal topping and topped with a scoop of vanilla ice cream, make it the perfect dessert!
Ingredients
5 cups fresh blueberries
¾ cup sugar
2 tablespoons plus 2 teaspoons cornstarch
½ teaspoon ground cinnamon
½ cup water plus 2 tablespoons
Crisp Topping
1 ½ cup oats
¾ cup sliced almonds
½ cup packed light brown sugar
¼ cup flour
½ teaspoon cinnamon
¼ teaspoon nutmeg
¼ teaspoon Kosher salt
6 tablespoons cold unsalted butter
Instructions
Preheat oven to 350 degrees F.

For the blueberries, combine the sugar, cornstarch, cinnamon and water in a 10-inch oven proof skillet. Heat rapidly until thickened, stirring often.

Remove from heat and set aside to cool as you make the topping. When the mixture is slightly cooled, gently add the blueberries.
Crisp Topping
In a medium bowl, mix together the oats, almonds, flour, brown sugar, cinnamon, nutmeg and salt.

Cut the 6 tablespoons of butter into small pieces and using your fingers, massage the butter into the mixture until it is incorporated fully.

Evenly distribute the crisp topping over the blueberries.

Place the skillet into the oven and bake for 30 minutes.

Serve with vanilla ice cream, if desired.
Did you make this recipe?
Share it with me on Instagram and make sure to follow me on Pinterest for more recipes.
If you like this Skillet Blueberry Crisp, then you'll love…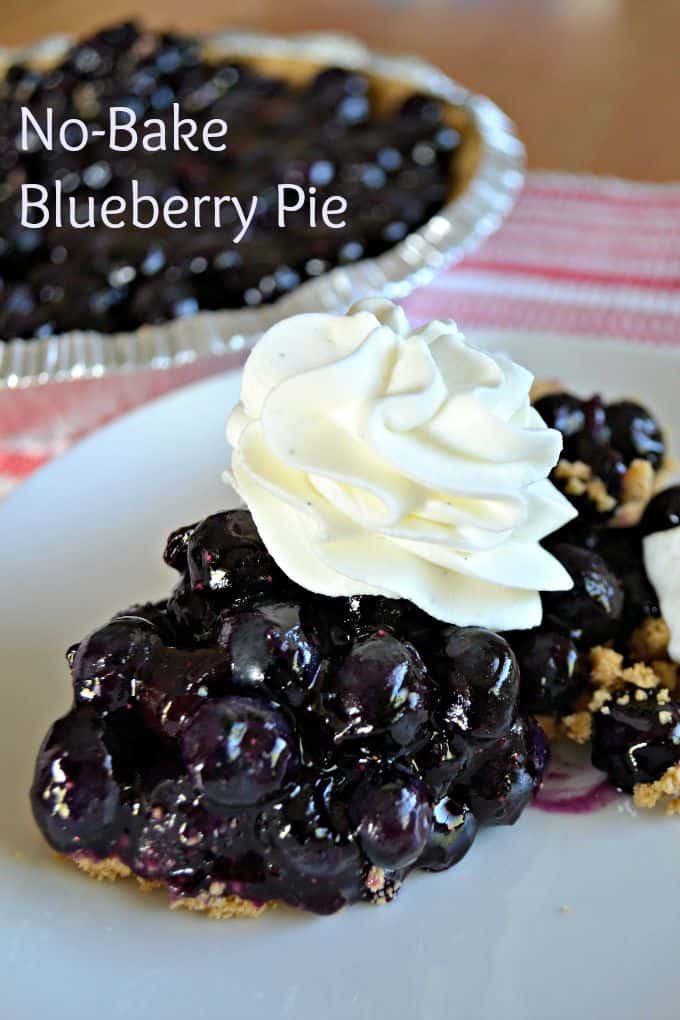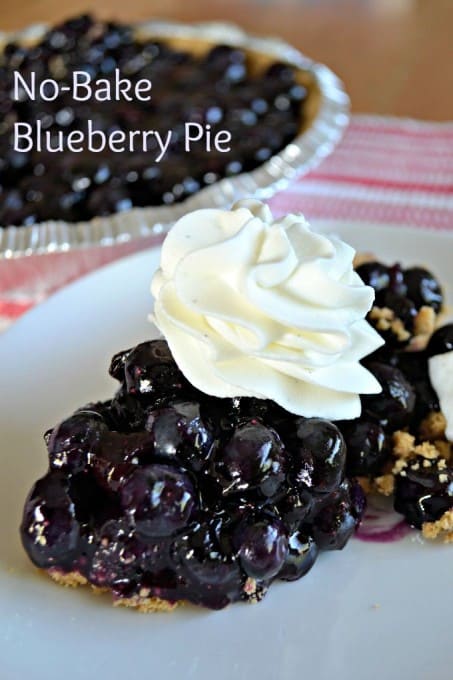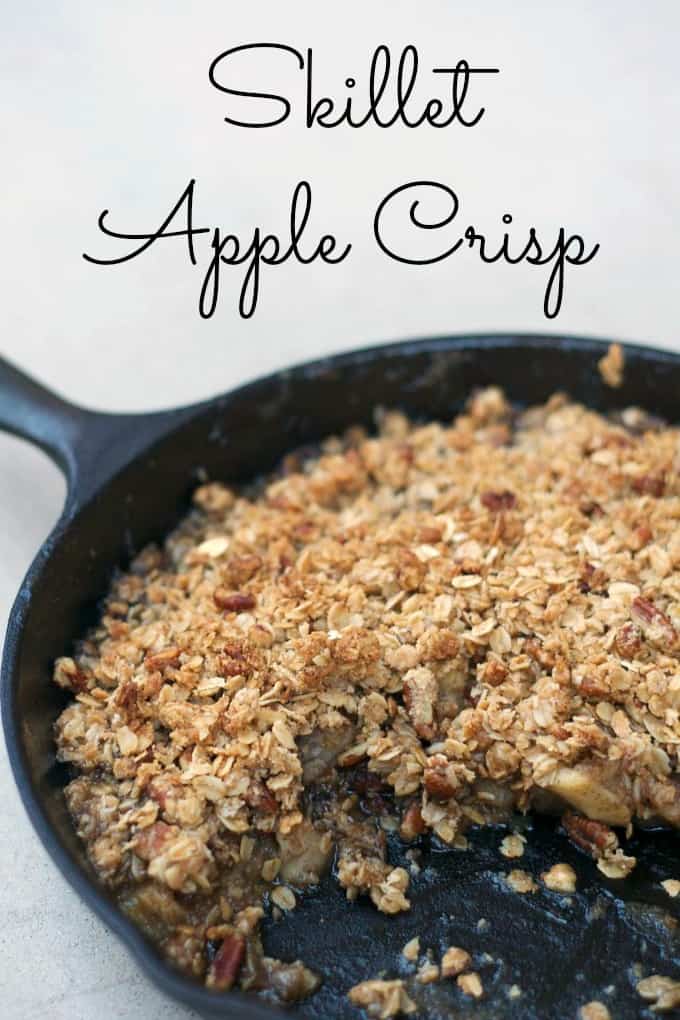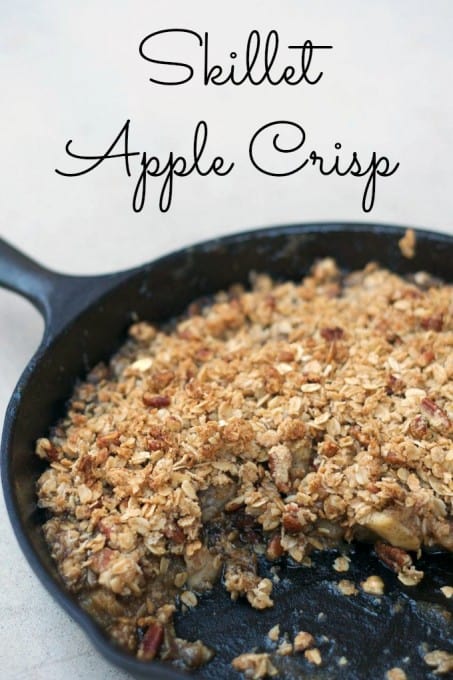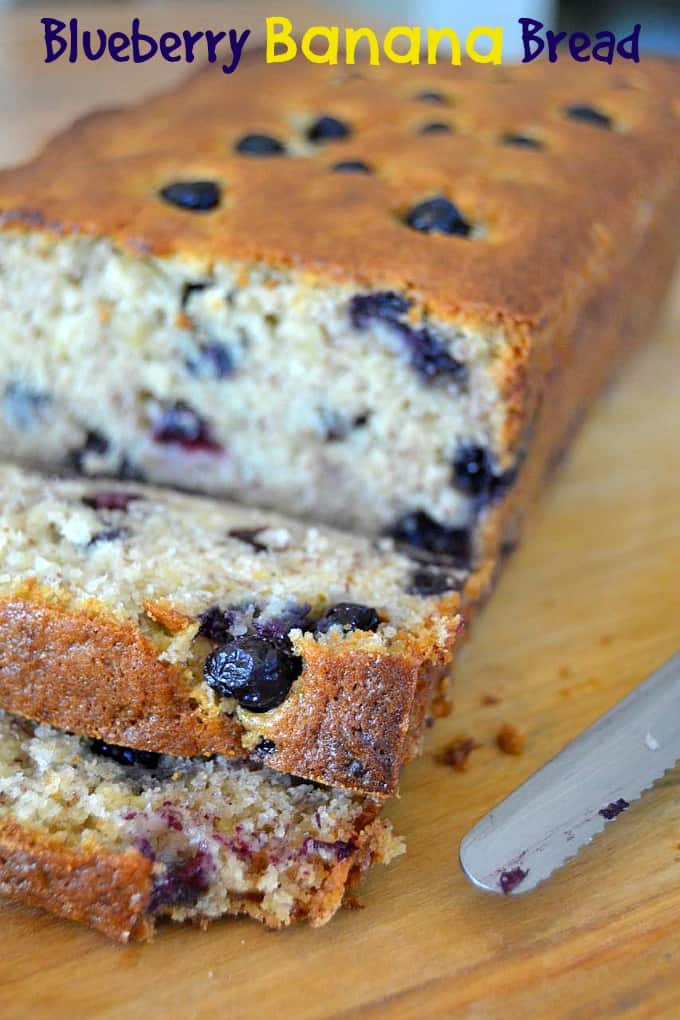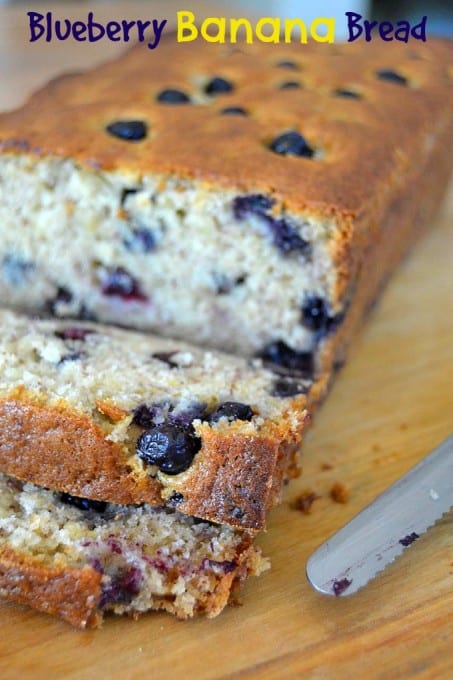 Reader Interactions