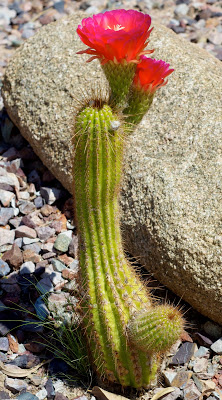 I just had to share some of what I've seen in the desert lately. It's Spring and even though many people think we're living out here with nothing but sand around us like they show in those movies, there is so much beauty to appreciate. You know the movies I'm talking about, with the sand dunes, tents, camels and such. It's not like that where we're located. Yes, there is sand, but mostly mixed with rocks, I haven't seen any tents and I have yet to see a camel.
Oh no, wait. I have seen a camel! He's a pet in the next town over and his name is yes, Elvis. But I haven't seen him wandering on his own or with a sheik on his back.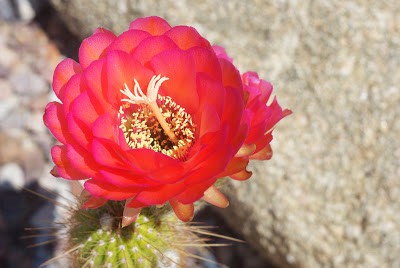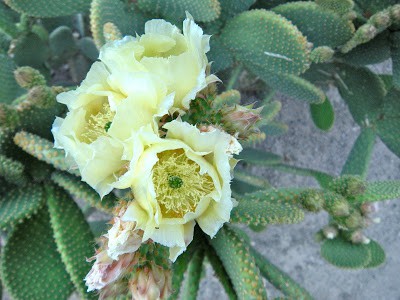 The title sounds funny, doesn't it, Crockpot Pot Roast.
I could title it Easy Pot Roast in the Crockpot, but I like the sound of the two pots together.
😉
I am LOVING my crockpot! Actually, I always have, I just never used it often enough and was always making the same thing in it, my Grandmother's Crockpot Spareribs. They are pretty incredible and one of my husband's favorite meals. And they're SO stinkin' easy!!
So, one day when I was talking to my very good friend, Tina about the crockpot, she told me about this gem. I just added a few things.
It's absolutely wonderful to have with mashed potatoes because the gravy just mixes so well with them
Crockpot Pot Roast – serves 6-8
3 1/3 pound boneless, bottom round roast
salt and freshly ground pepper
1 1/3 cup boiling water
1 teaspoon beef bouillon granules or 1 beef bouillon cube
1 can cream of mushroom soup with roasted garlic (do not mix with water, that's what the boiling water is for)
1 envelope Lipton Beefy Onion Soup Mix
Lightly season the meat with salt and pepper.
In a large skillet over medium-high heat, brown meat on all sides.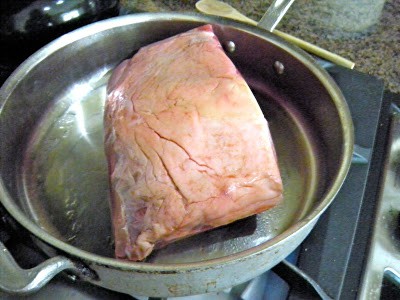 Turn crockpot on to low.
Place meat into crockpot.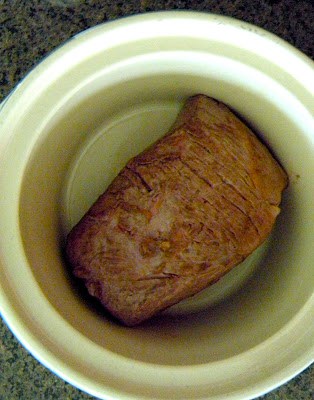 Sprinkle the envelope of soup mix over the meat.
Place beef bouillon into measuring cup of boiling water and mix until dissolved, making beef broth.
In a medium bowl, combine can of soup and beef broth. Stir until thoroughly combined.
Gently pour into crockpot.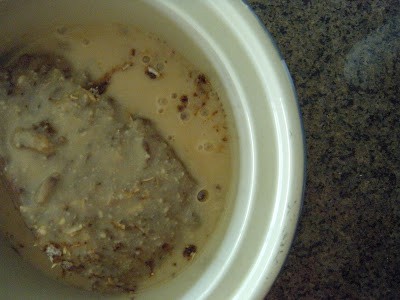 Cover with lid and cook for 8-10 hours on low.
Meat will easily come apart as it is cut.
Serve with gravy on the side.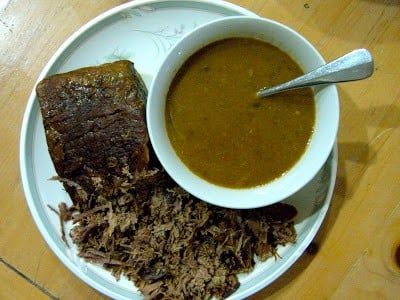 Ok, does it get any easier than this?
Seriously?
It seems like I'm cheating when I make this meal because I really haven't done much work.
Yet it's one of the tastiest dishes I've made.
Honestly, you can't go wrong when you make this – very little prep in the morning, it's ready when you come home from work, just make some mashed potatoes to serve along with it, a salad (you can even pick up one of those bagged salads on the way home from work, even pre-made mashed potatoes if you're really stuck for time) and you're good to go.
I rate everything I make on a scale of 1-4 and this Crockpot Pot Roast earned 3 1/2 rolling pins.
Super easy and super good!
I leave you with pictures of our doggie looking and listening for a lizard in the bushes.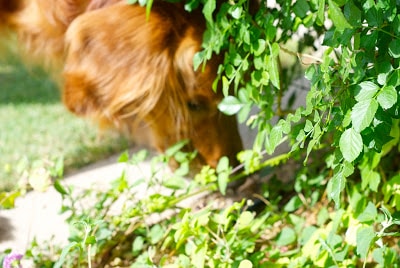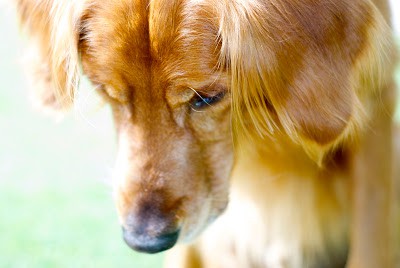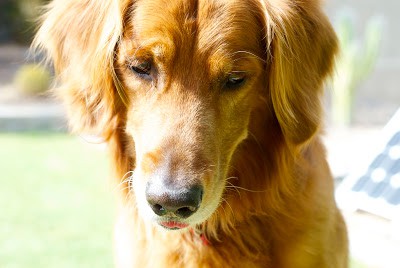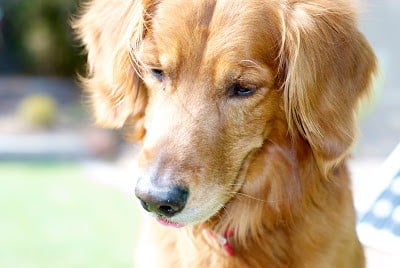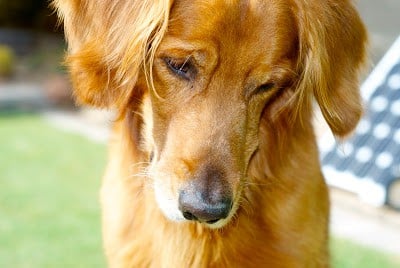 I give you all BIG baking hugs and muffins!!