Slow Cooker Chili Beer Pot Roast – an easy dinner made in the slow cooker, this hearty pot roast can also be made with beef broth if you prefer to substitute it for the beer. It's great served over noodles or rice.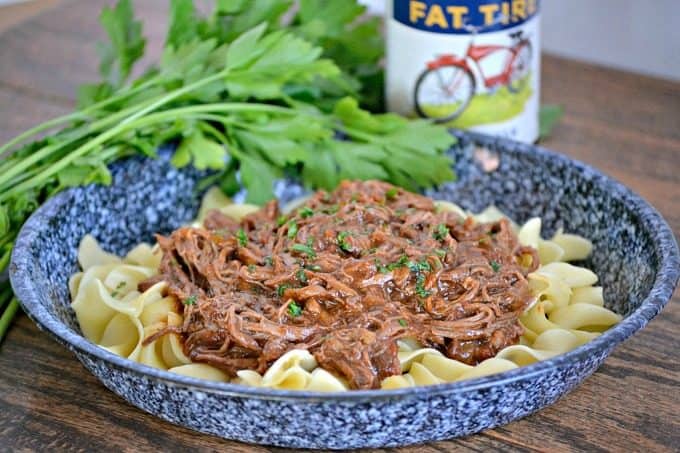 This recipe holds a very special place in my heart.
Kurt's (Mr. 365's) grandmother used to make it whenever we'd have our huge family gatherings at her home.
Every Spring when she was alive, 50+ relatives would join together to celebrate both Easter and her birthday. It was an unbelievable event and made for many special memories for all who attended.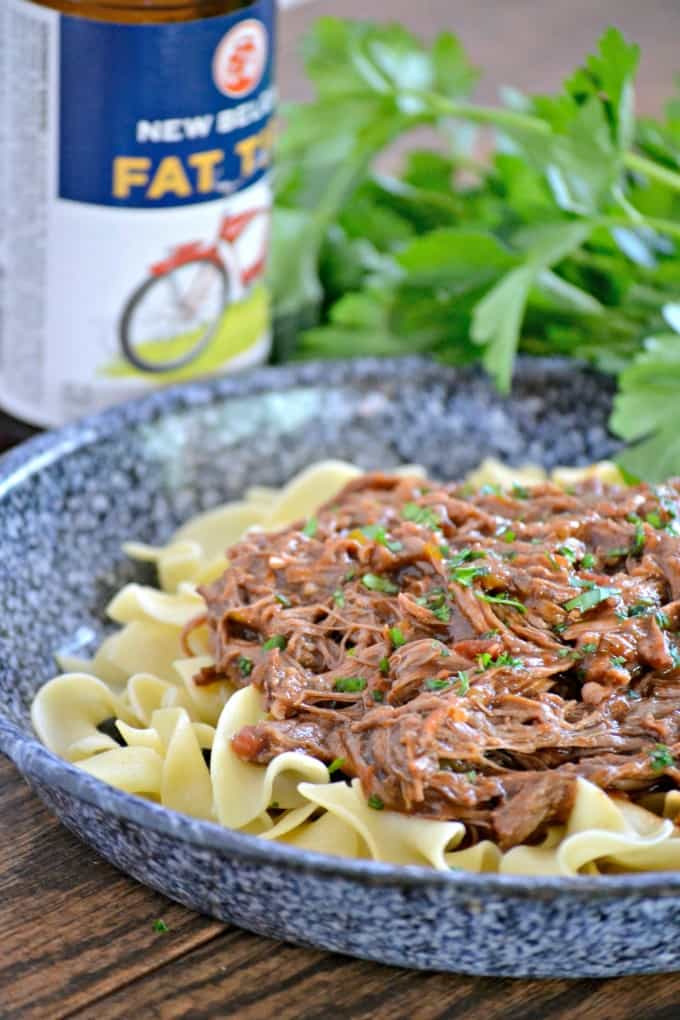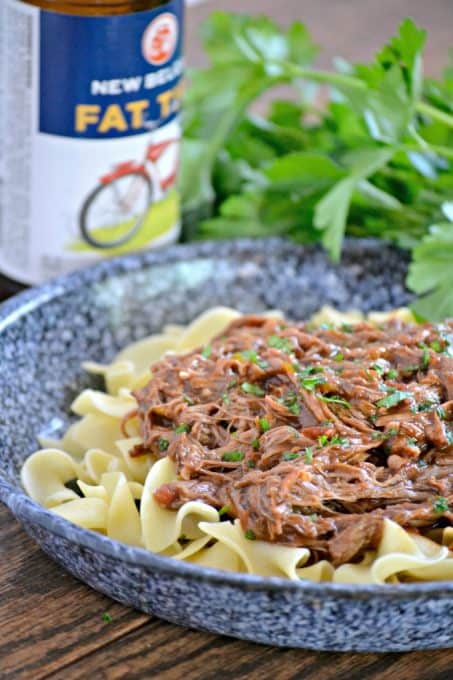 Typically one might see aunts, uncles, second and third cousins at funerals and weddings, but we were extremely fortunate that no matter where people were located around the country, they would do their best to attend.
Unfortunately and understandably so, not everyone could make it every year, but the fact that so many of us were there year after year after year was a true testament to the loving family Grammom and Grandad began when they were first married.
SAVE THIS SLOW COOKER RECIPE TO YOUR FAVORITE PINTEREST BOARD!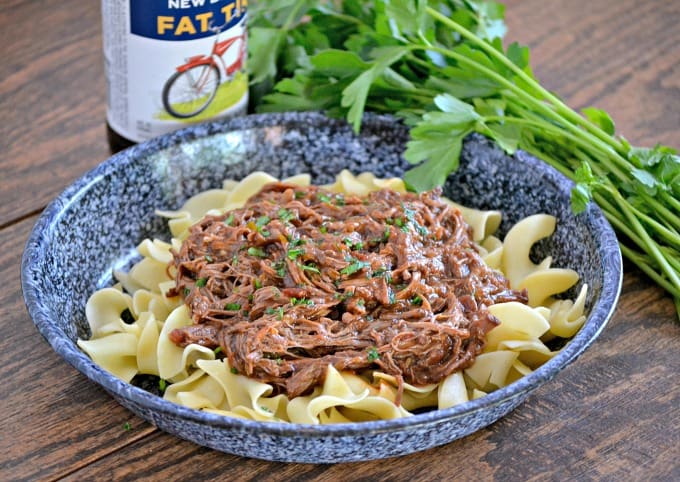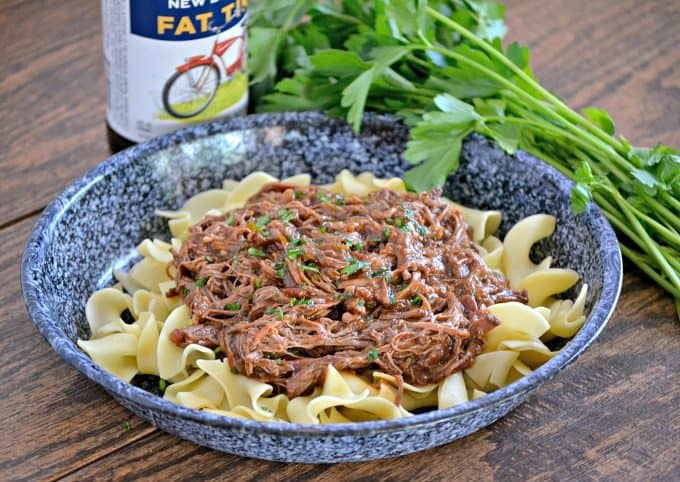 Both of them have passed away, but many of us still try to get together for Thanksgiving we all had a fantastic time in Virginia this past year. Since we moved to Arizona and the majority of the family still lives on the east coast, we hadn't seen some of the relatives in about 10 – 15 years.
It was pretty incredible to have some wonderful conversations with adults who were toddlers the last time I saw them. One of the best things about our reunions is to see the love and respect everyone has for one another and all generations.
Whether you were born into the Armstrong family or married in, you are blood and there's a very strong bond that stands the test of time and the many miles between us. I'm so very grateful to be a part of this family and so happy that our children are now able to enjoy time with their distant cousins as they have grown up and are able to stay in contact with them through social media.
It's been a true blessing.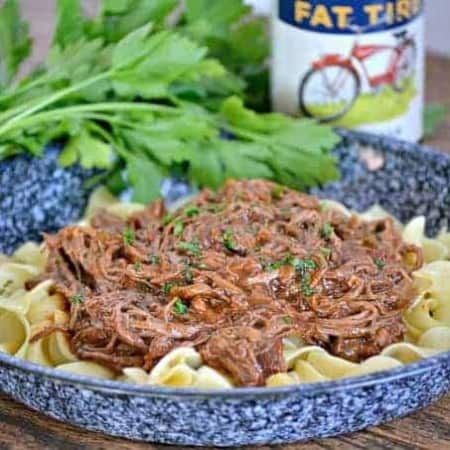 Slow Cooker Chili Beer Pot Roast
An easy dinner made in the slow cooker, this Chili Beer Pot Roast can also be made with with beef broth if you'd prefer no alcohol.
Ingredients
2 tablespoons olive oil
3 - 3 ½ lb. boneless chuck pot roast
1 15- ounce can crushed tomatoes undrained
1 4- ounce can chopped green chili peppers
1 cup beer can substitute 1 cup of beef broth
2 teaspoon chili powder
2 teaspoons instant beef bouillon granules I used this beef bouillon base
2 tablespoons cornstarch or all-purpose flour
Instructions
Place a skillet over medium-high heat and add olive oil.

Trim the fat from the meat and brown on all sides in the skillet.

Place the tomatoes, chili peppers, beer (or broth), chili powder and beef bouillon into the slow cooker. Cook on low for 6 - 8 hours or on high for 4 hours.

Remove the meat and shred with forks. Add the cornstarch (or flour) to the gravy and stir until thickened.

Return meat to slow cooker and cook on low for an additonal 15 minutes to half hour.

Serve over noodles or rice.
Notes
Grammom originally made hers in her Dutch Oven and simmering it for 2 1/2 hours after bringing it to a boil if you prefer to cook it that way.
Did you make this recipe?
Share it with me on Instagram and make sure to follow me on Pinterest for more recipes.
If you like this Chili Beer Pot Roast, then you'll love…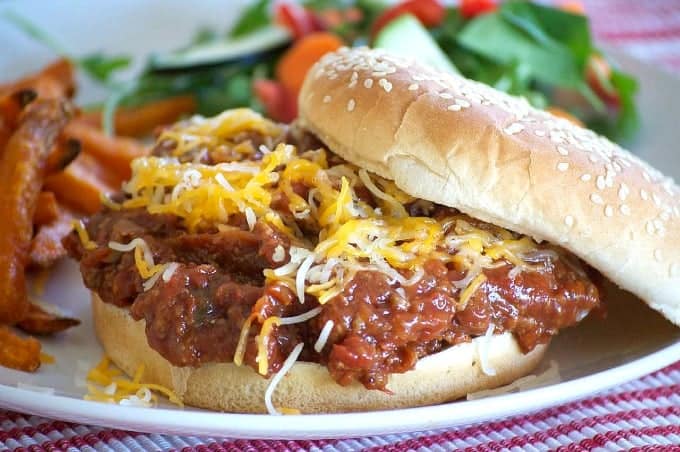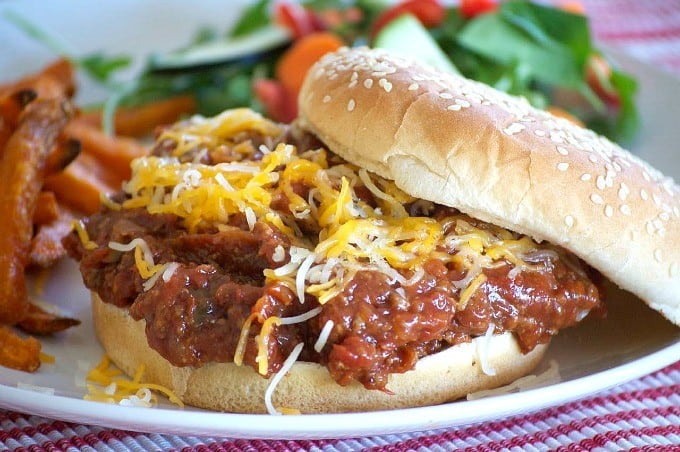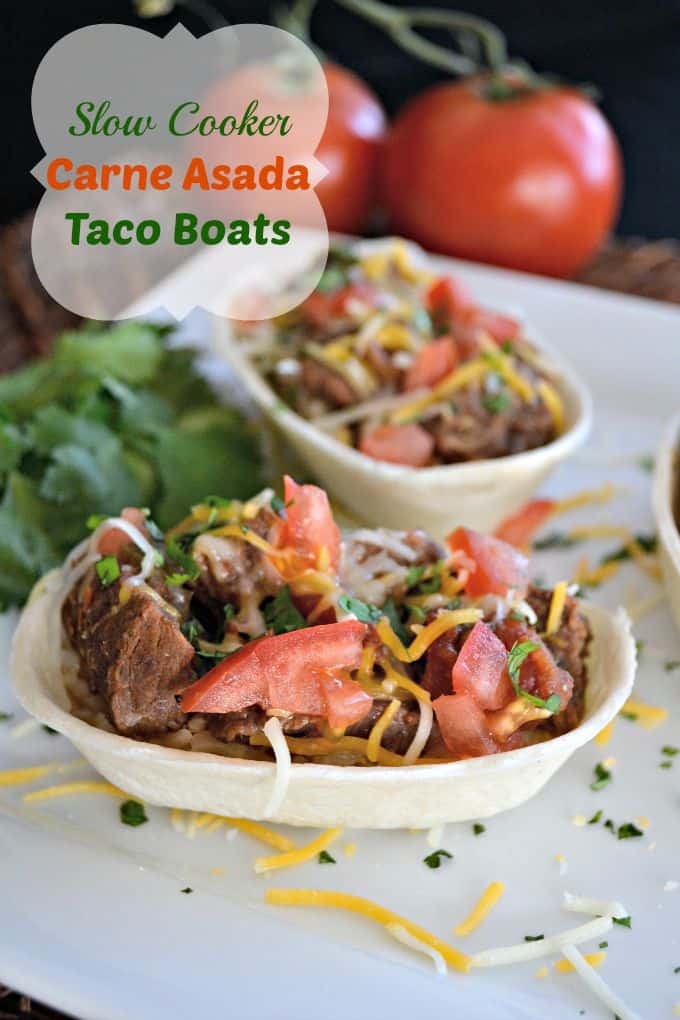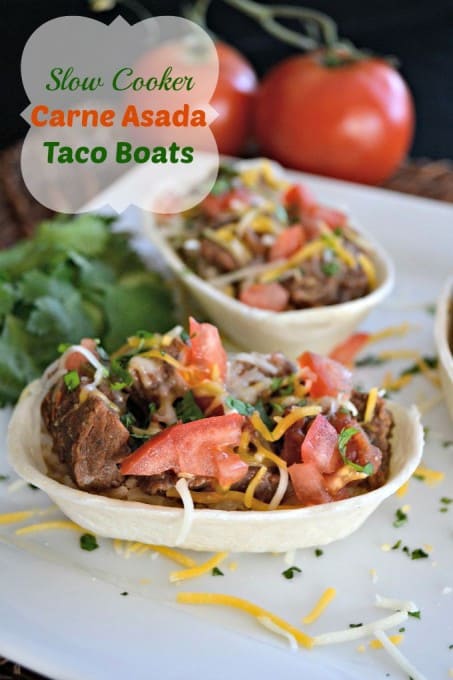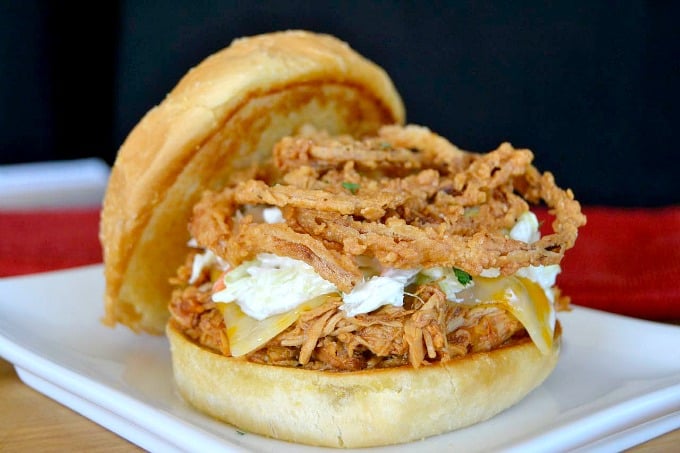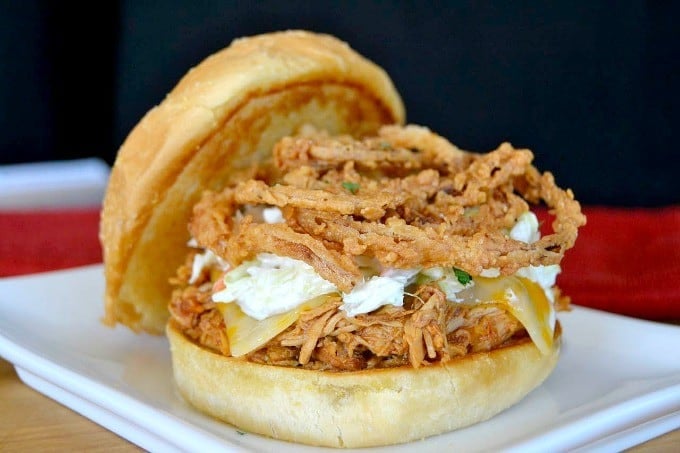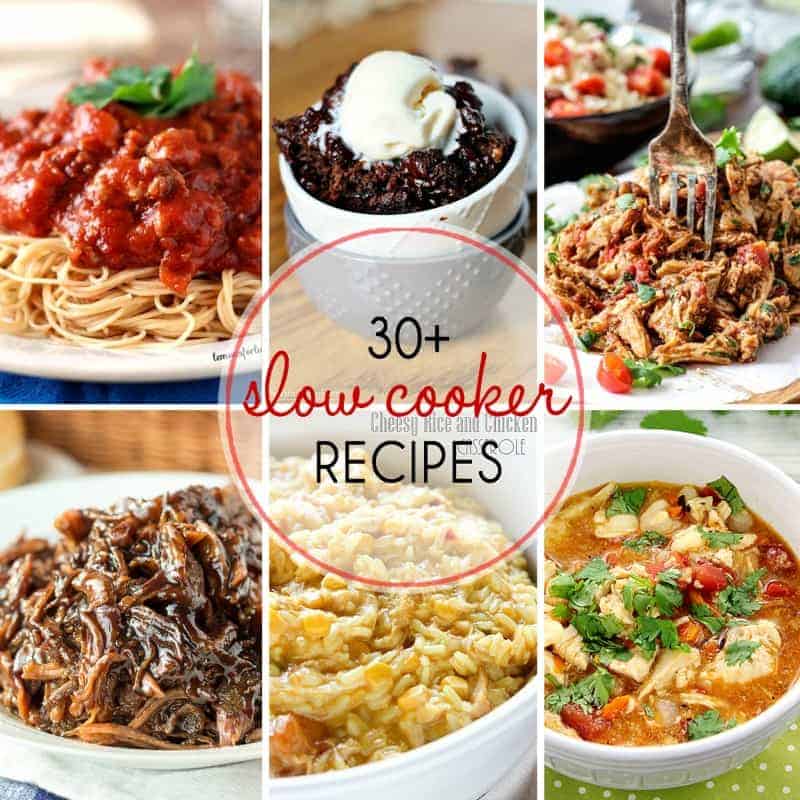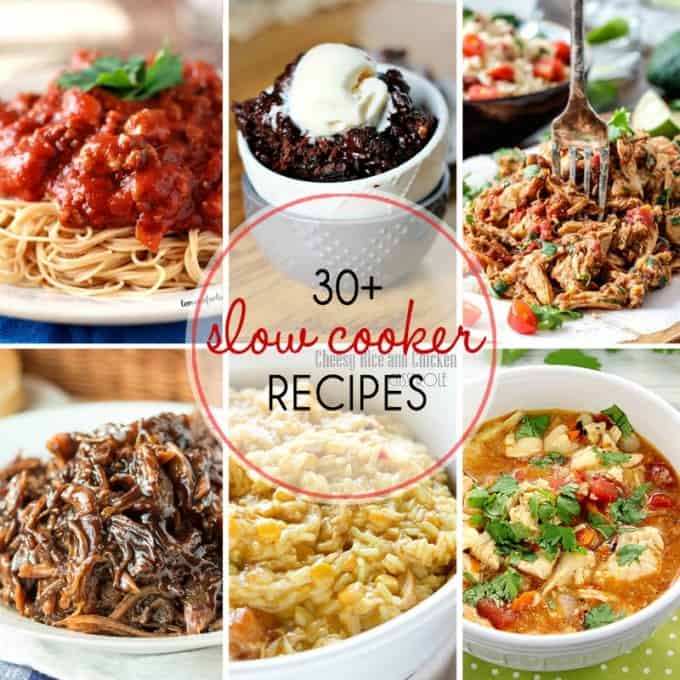 Reader Interactions