Double Chocolate Coconut Cream Filled Bundt Cake – a moist and rich chocolatey bundt filled with a delicious coconut cream. It's all made from scratch using ingredients to support Fair Trade.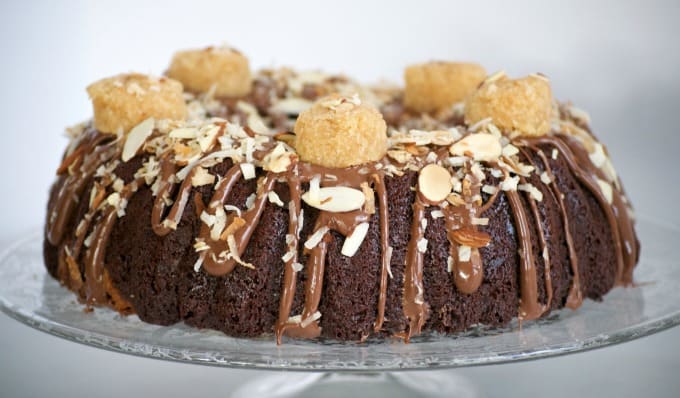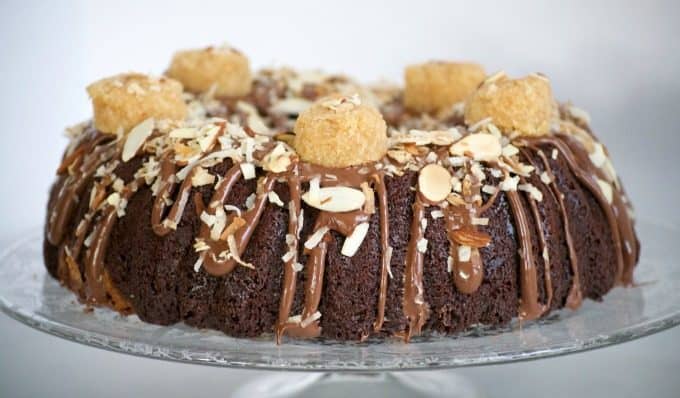 Everyone needs some chocolate cake in their life…
(I am proud to be partnering with Fair Trade to increase knowledge about the farmers, the products they make and the lives that are bettered when Fair Trade products are purchased. I have not been compensated for this post, but have been gifted products to create this recipe.)
Unless you're allergic, then you need a substitute….but anyway…
I don't have too many chocolate cake recipes on my blog. I really like chocolate cake, but I'm pretty picky when it comes to eating it. It needs to be really moist and fudgy.
SAVE THIS BUNDT CAKE RECIPE TO YOUR FAVORITE PINTEREST BOARD!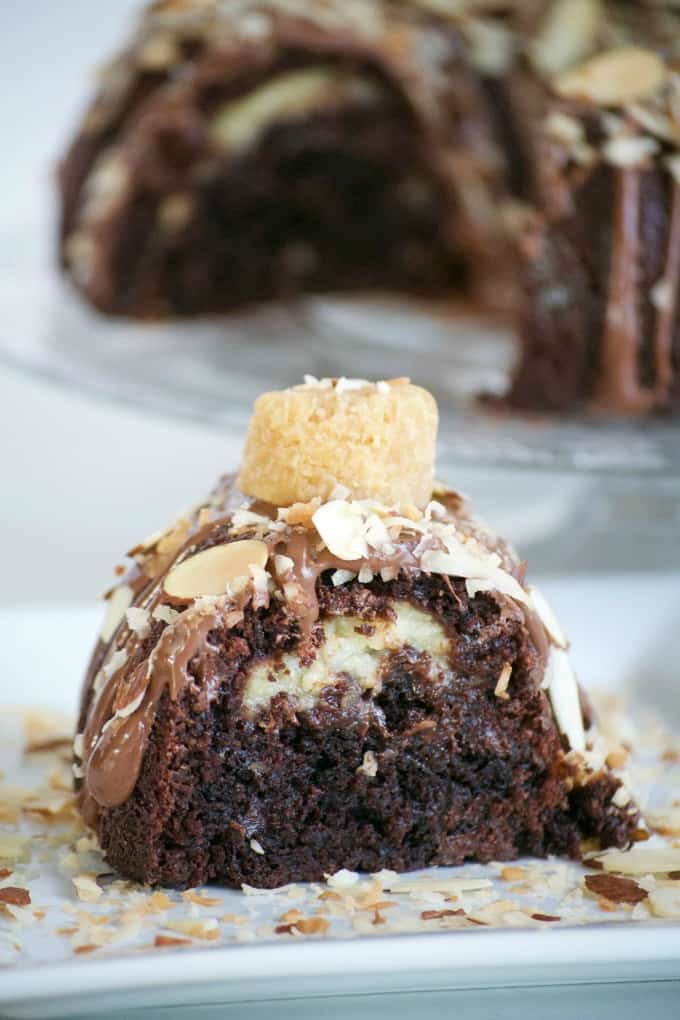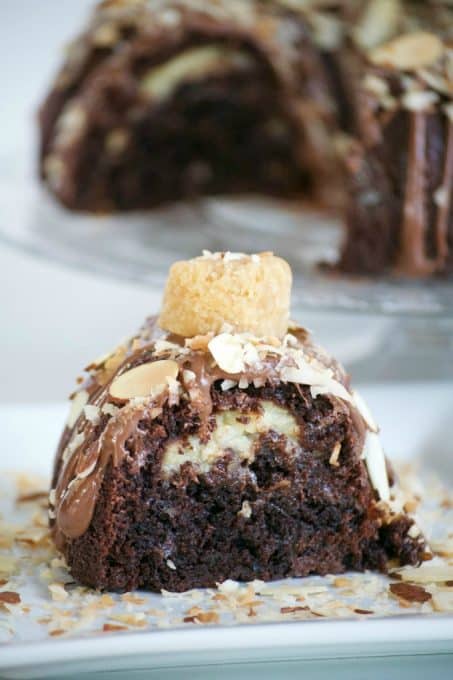 This cake is just that!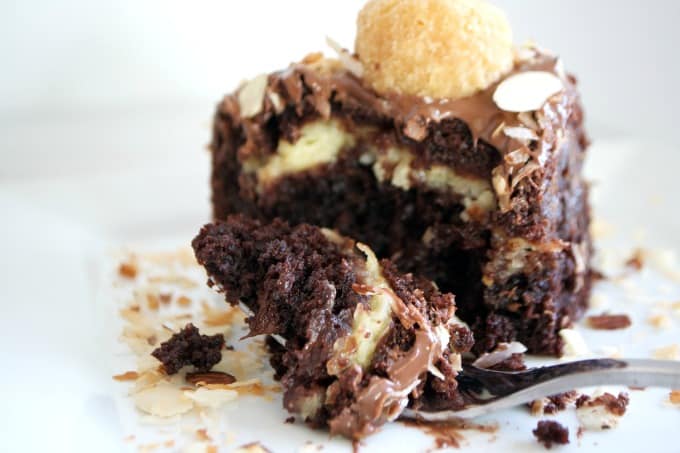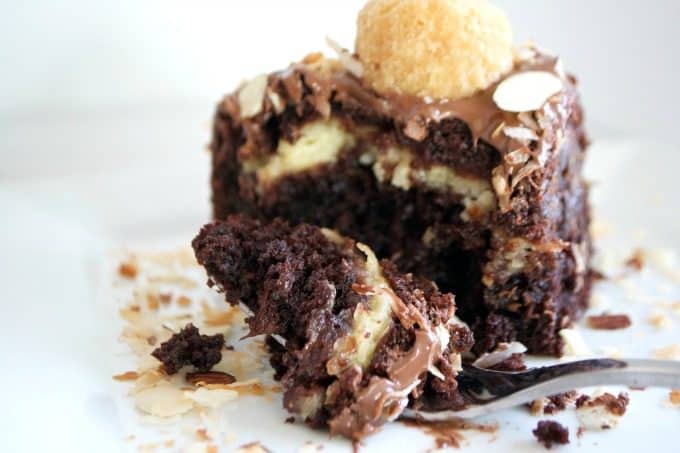 You'll see in the ingredient list that there were certain ingredients I used to create this recipe and I encourage you to use them as well. I say this because they are Fair Trade products and by purchasing these products you are helping to "pay it forward" so to speak.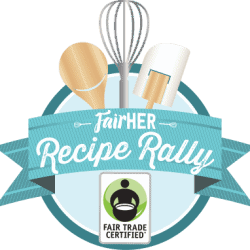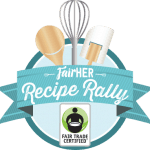 Fair Trade is a simple way to make every purchase matter. When you buy a product with the Fair Trade Certified™ label, you know that the farmers and workers who produced it got a fair deal for their hard work. This means better prices and wages, safe working conditions, environmental protection, and the ability to build sustainable livelihoods and thriving communities.
These are the Fair Trade Principles: fair labor conditions, environmental sustainability, community development, democratic organization, women's empowerment, and direct relationships.
Be sure to look for the Fair Trade label when shopping for products. It's the best way to know that the product has met strict social, economic and environmental standards.
Meet Farmer Elvia Almachi.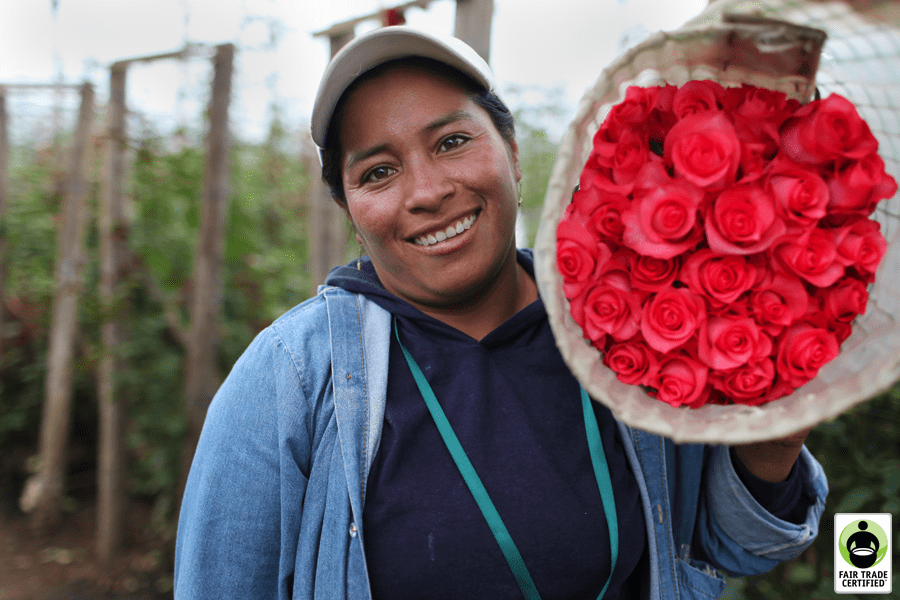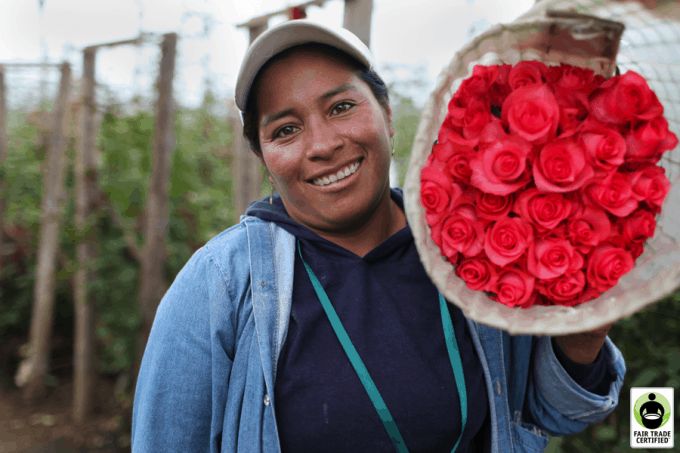 She is 32, from Guaytacama, Ecuador, and in this picture, she holds a bundle of recently harvested Fair Trade-certified roses. Elvia has been working at Agrogana for 12 years and is currently a production line field supervisor.
She has been part of the Fair Trade committee in the past and has two daughters, aged 9 and 12. Elvia and her husband Luis Alberto Villegas, also an Agrogana employee, are two of only five employees to participate in the weekend adult school program paid by the Fair Trade prize.
They are both currently studying an equivalent to high school degrees.
"Before I worked in a different local flower company and they exploited us. Even while I was pregnant! Once I came here, I could tell the difference was huge. We would like for everyone in Ecuador who works in the flower industry to have the same great benefits we do here. Please continue to believe in us. There are many of us who need to continue improving our quality of life through the Fair Trade prize. It is through these Fair Trade flowers that hundreds of families, like mine, continually improve our lives."
Thank you, Elvia for all of your hard work and dedication! You are making a difference and by doing so you are empowering your beautiful daughters to make a difference as well!

A BIG thank you to Fair Trade as well for making a difference in so many lives around the world!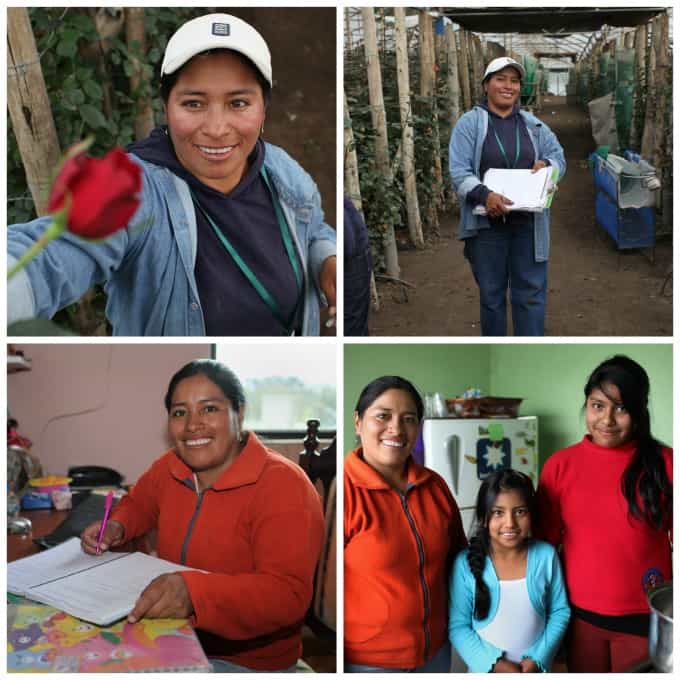 These are the products I've been enjoying from Fair Trade. You can enter below to receive a gift basket so that you can make your very own Double Chocolate Coconut Cream Filled Bundt Cake! #FairHer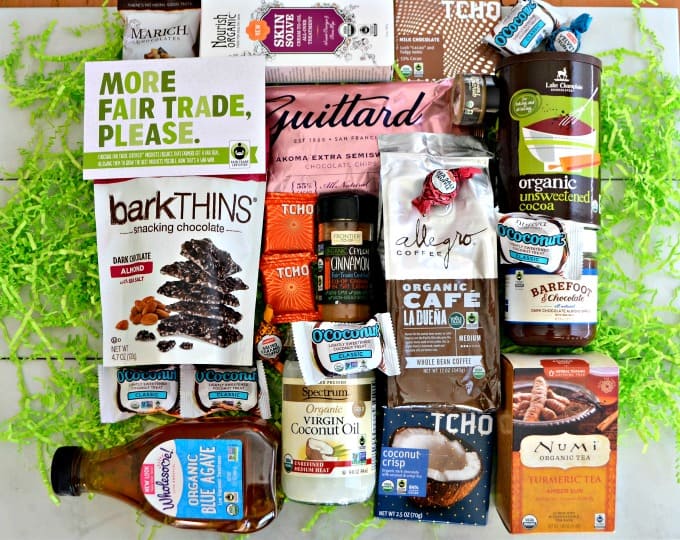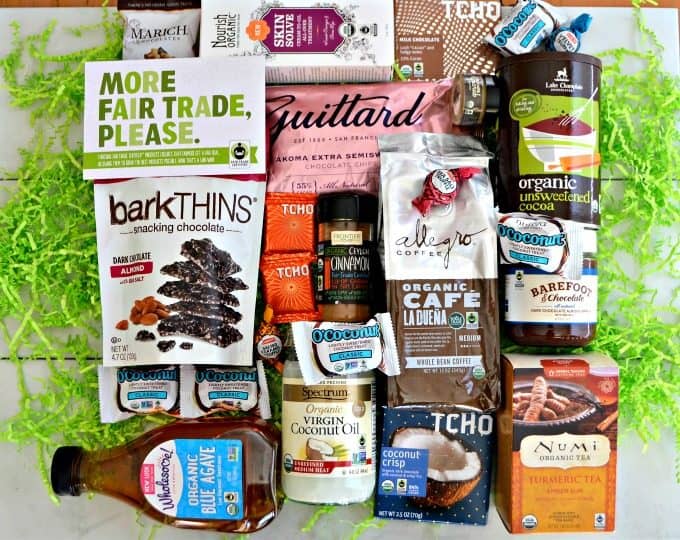 These are the Fair Trade companies who have so graciously supplied me with their products and how they can be followed on social media:
Wholesome! (@WholesomeSweet)
Allegro Coffee (@AllegroCoffee)
barkTHINS (@barkTHINS)
Lake Champlain Chocolate (@LCCChocolates)
Nutiva (@Nutiva)
Numi Organic Tea (@NumiTea)
Guittard (@GuittardChoco)
Frontier Natural Products Co-Op (@FrontierCoop)
Marich Chocolates (@marichchocolate)
Barefoot & Chocolate (@BareChocolate)
Alter Eco (@AlterEcoSF)
Nourish Organic (@NourishUSDA)
Eco Lips (@ecolips)
Spectrum Naturals
TCHO (@tchochocolate)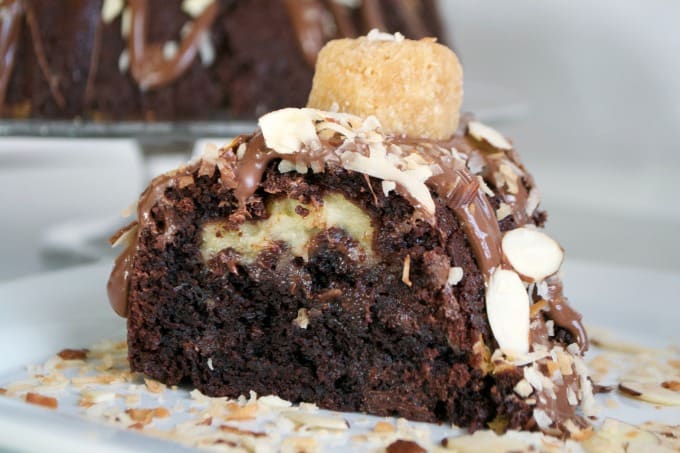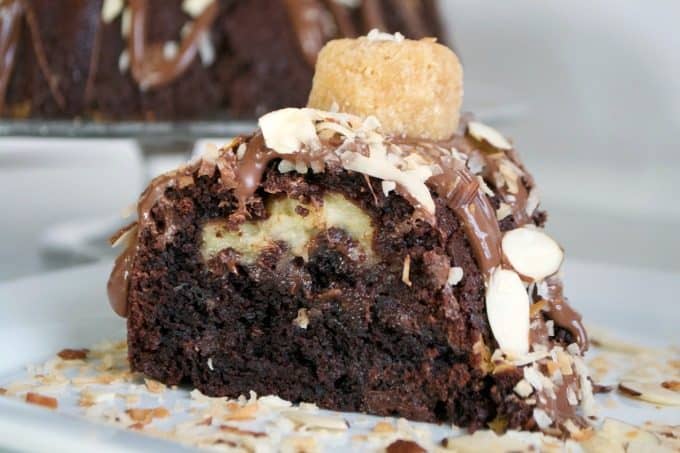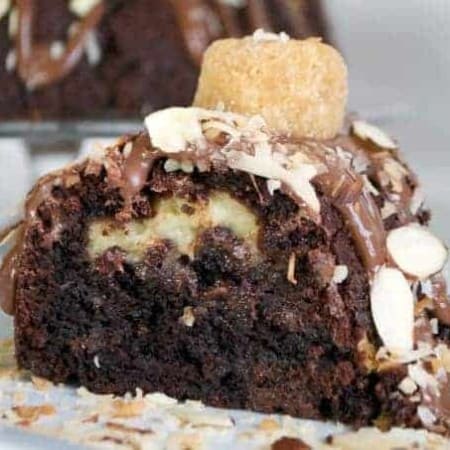 Double Chocolate Coconut Cream Filled Bundt Cake
This Double Chocolate Coconut Cream Filled Bundt Cake is a moist and rich chocolatey bundt filled with a delicious coconut cream. It's all made from scratch using ingredients to support Fair Trade.
Ingredients
Coconut Cream Filling
2 tablespoons cornstarch
¼ cup sugar
1 cup milk divided
1 egg yolk
1 ½ teaspoons pure vanilla extract
⅔ cup sweetened coconut flakes
Double Chocolate Bundt Cake
1 ⅔ cup all-purpose flour
1 cup sugar
½ cup Lake Champlain Unsweetened Cocoa
1 teaspoon baking soda
½ teaspoon kosher salt
1 cup buttermilk
½ cup melted Spectrum Organic Virgin Coconut Oil
2 teaspoons pure vanilla extract
1 12- ounce package Guittard Akoma Extra Semisweet Chocolate Chips divided
Garnish
Remaining Guittard Akoma Extra Semisweet Chocolate Chips melted
¼ cup sweetened coconut flakes toasted
2 tablespoons toasted sliced almonds toasted
5 Nutiva O'Coconut Classic Treats
Instructions
Coconut Cream Filling
In a small bowl, combine 1/4 cup milk and the egg yolk.

In a small saucepan over medium heat, whisk the cornstarch, sugar and 3/4 cup of the milk. Stir constantly until mixture boils and becomes thick. Stir for 30 seconds more and remove from heat.

Whisk a small amount of the heated mixture into the egg yolk.

Slowly pour the entire yolk mixture into the saucepan while whisking.

Add the vanilla and coconut and mix completely.

Cool to room temperature while preparing cake and occasionally stir.
Toast Coconut Flakes and Almonds
Preheat oven to 350 degrees F.

Place the coconut flakes and almond slices on a rimmed baking sheet.

Bake for 5 - 10 minutes or until golden, tossing about halfway through.

Watch carefully as they'll be golden one minute and will be burnt the next.
Double Chocolate Bundt Cake
Lower the oven temperature to 325 degrees F.

Prepare a bundt pan by greasing and flouring it. (I use the Baker's Joy spray.)

In a mixing bowl, whisk together the flour, sugar, Lake Champlain Unsweetened Cocoa, baking soda, and salt.

In a medium bowl, mix together the buttermilk, Spectrum Organic Virgin Coconut Oil and vanilla.

Slowly add the wet ingredients to the mixing bowl and beat until well combined. Mix in 1 cup of Guittard Akoma Extra Semisweet Chocolate Chips.
Cake Assembly
Pour half of the batter into the bottom of the prepared pan and with the back of a spoon, create a well in the center of the batter all around the pan. Be careful not to go too deep or to the outside of the pan.

Distribute spoonfuls of Coconut Cream Filling into the well as evenly as possible.

Cover with remaining chocolate cake batter and smooth with an offset spatula.

Bake for 55 - 60 minutes or until a cake tester inserted into the middle comes out clean.

Place onto a wire-rimmed baking rack to cool for 5 minutes before turning out onto a serving plate.
Garnish
In a microwaveable bowl, melt the remaining Guittard Akoma Extra Semisweet Chocolate Chips in a microwave for 30 seconds. Stir and repeat. Stir and if necessary, heat for an additional 15 seconds, being careful not to overcook as once the chocolate begins to stiffen, there is no way to return it to the pourable stage.

Pour the melted chocolate into a sandwich bag. Seal and cut off a small corner. Drizzle over the top of the cake.

Place the 5 Nutiva O'Coconut Classic Treats around the top of the cake.

Sprinkle with the toasted coconut and almonds.
Did you make this recipe?
Share it with me on Instagram and make sure to follow me on Pinterest for more recipes.
Now, onto the giveaway!
[promosimple id="984c"]
If you like this Fair Trade recipe I've created, you'll enjoy these as well…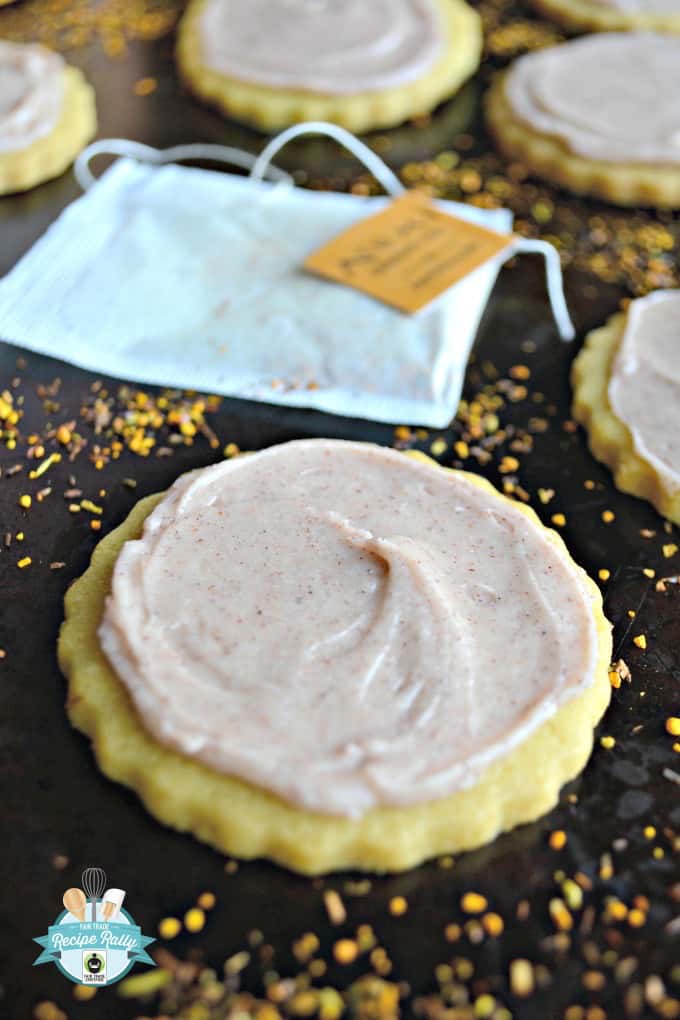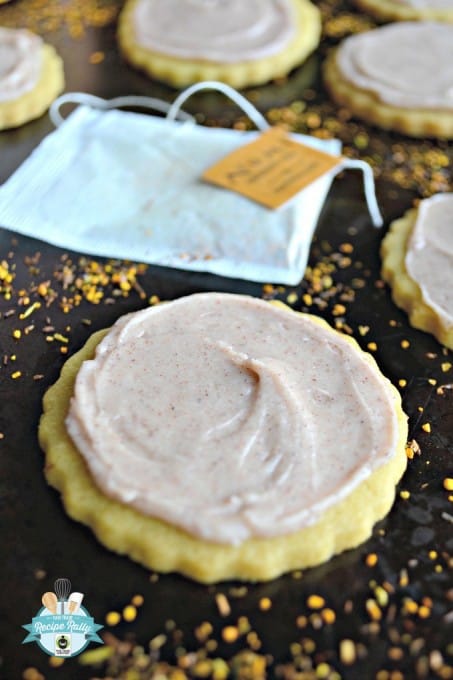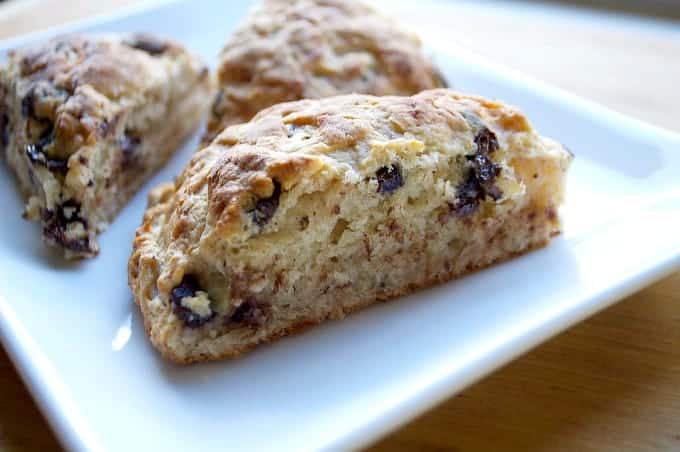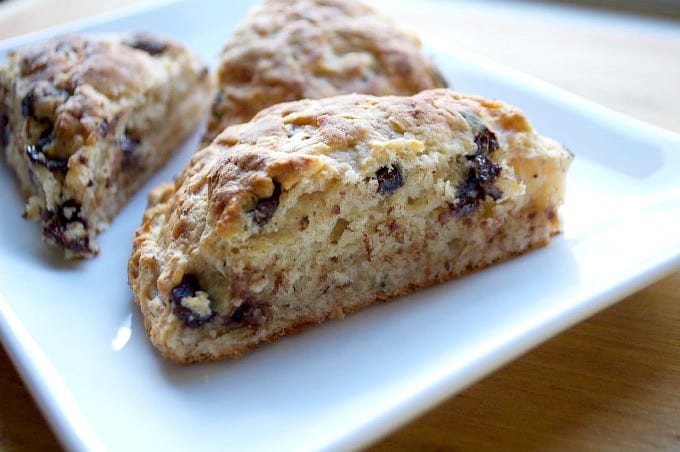 This post contains affiliate links. These are links that can take you to a product (or products) that I recommend. I do receive a portion of the sales or credit for my future purchases from any items purchased through those links. Your purchases encourage my baking, cooking and butter habit, and contribute to the life of this blog. I thank you so very much for your support. Let's keep having fun in the kitchen!!
Reader Interactions