Turmeric Tea Cookies – these bold cookies are for those who enjoy a more savory than sweet dessert. These cookies have a butter that's been infused with Numi Organic Turmeric Tea for Fair Trade Month. It's a great way to add your favorite tea(s) to your baked goods!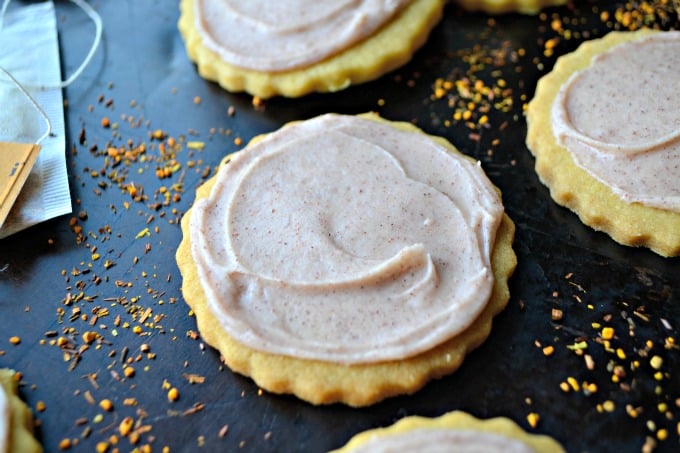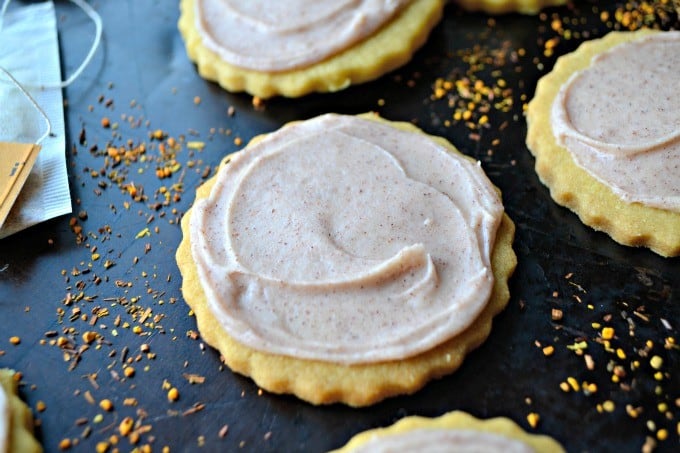 I've created a dessert that isn't too sweet!
It's something I never thought I'd do either, but I must say that these cookies were not only fun to make, but fun to eat because they were something different!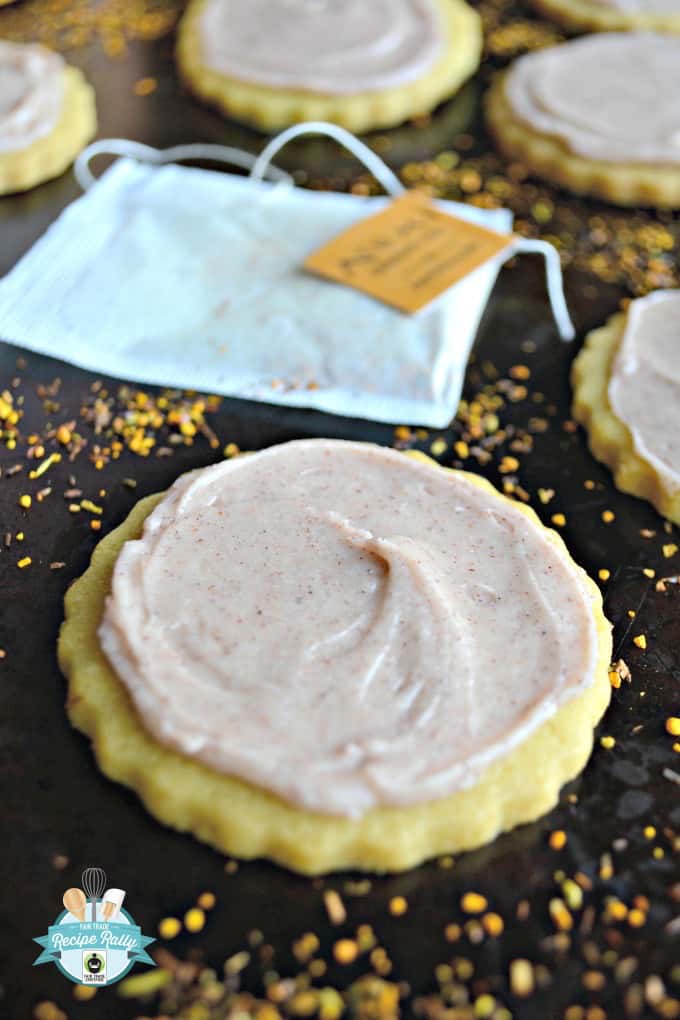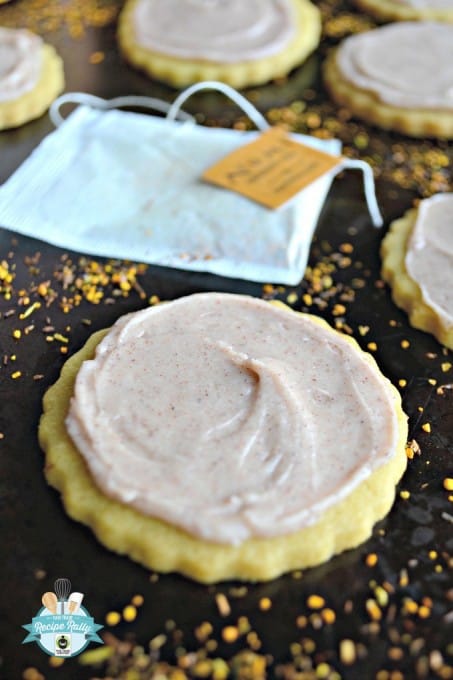 I'm proud to be partnering again with Fair Trade to bring attention to their awesome products and the wonderful farmers who make them. I was sent this gift basket of delicious food and you can win this selection for yourself to make your own Turmeric Tea Cookies, so keep reading!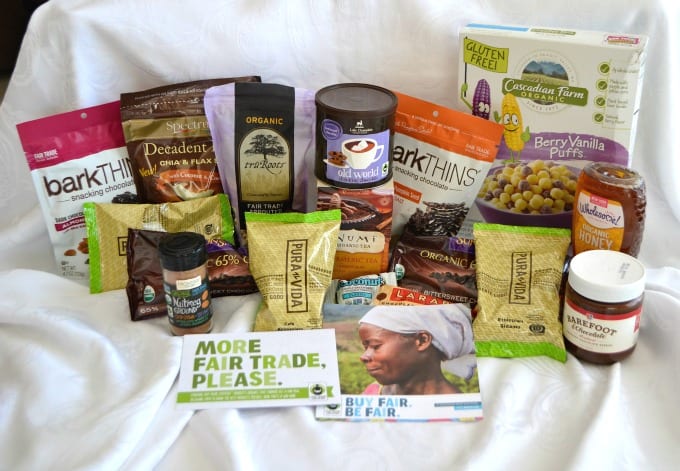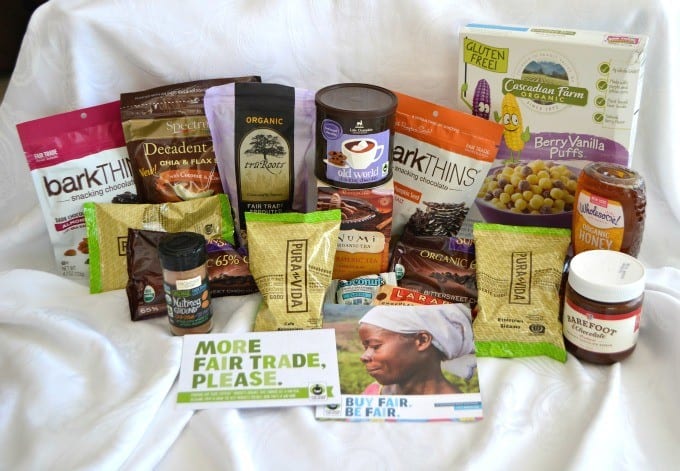 I'd like to introduce you to one of the many farmers behind Fair Trade, Joab Jonadab Keki.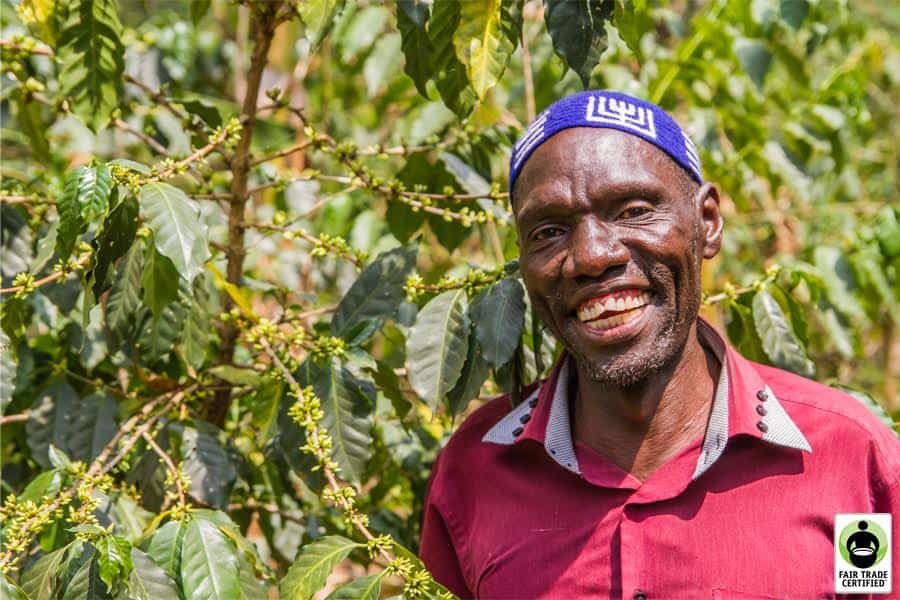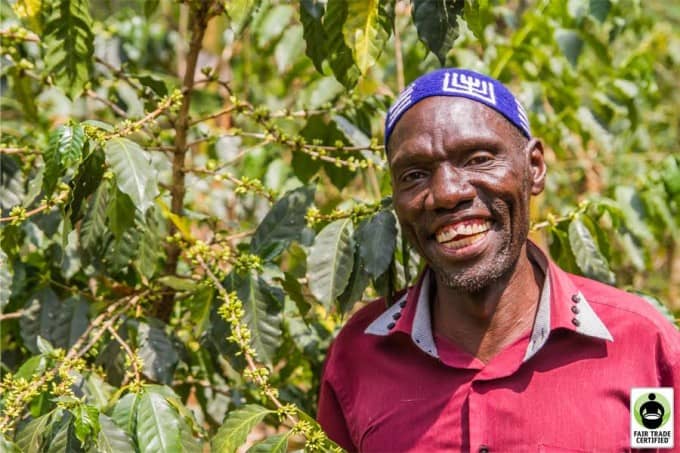 He was born in 1960 and has been farming since he was a small child. Joab farms on 5 acres and has coffee trees older than him. He says some of the biggest benefits of Fair Trade Certification is the minimum price it guarantees and that it helps the leaders of the cooperative enable transparency to their members.
With the fair price received for his coffee, he has been able to expand his farm; he started with 3,000 trees and now cultivates 100,000 coffee trees. WOW, that's SO awesome! This income enabled him to adopt 15 children and send them to boarding school. THAT'S even more AWESOME and makes me feel so warm and fuzzy inside.!!
Go, Joab!!!
The fair price he's received has also enabled him to diversify his crops to include cocoa and vanilla. In a nutshell, when you purchase products with the Fair Trade symbol, you're helping the environment and helping others improve their lives, or as in Joab's case the lives of 15 orphaned children as well!
It is definitely a pay-it-forward movement and something our world could use more of.
Take a look at this Fair Trade circle and see how it works!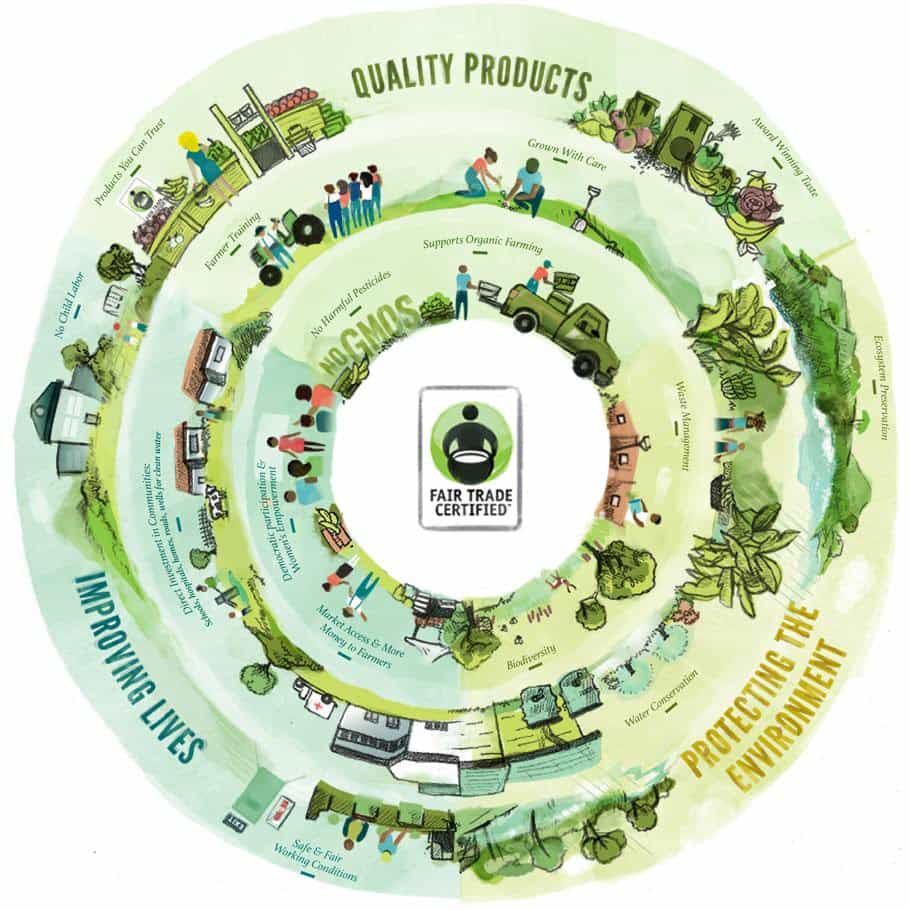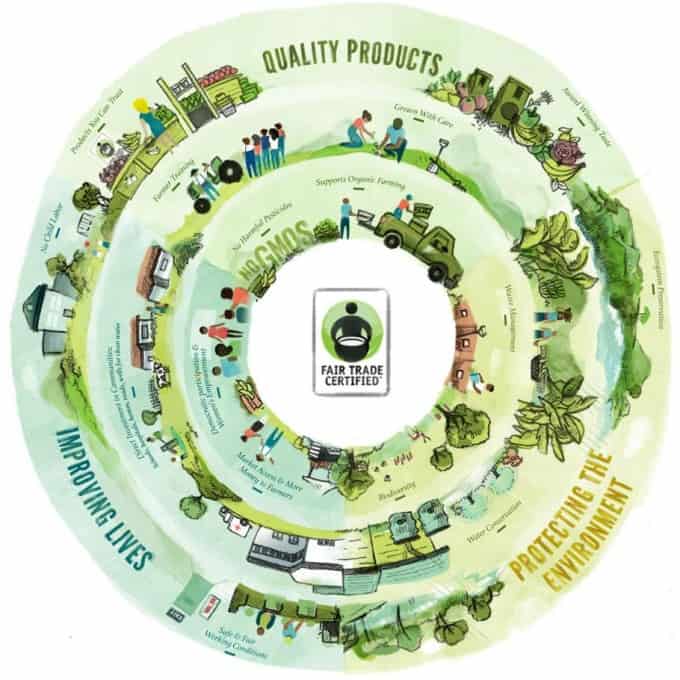 "Buying Fair Trade ensures that you're getting quality products and the people who grow, sew and craft them get a fair deal for their hard work. In fact, your everyday purchases can help farmers and factory workers in 70 countries work in safe conditions, earn extra money to invest in their communities and improve the lives of their families."
To learn more be sure to visit BeFair.org.
For this recipe, I'd thought about steeping the tea in some warm milk, but since no milk is called for I thought butter would be the next best thing and voila! Stef from Cupcake Project shows us how easily it's done!
It's not an overly sweet cookie, but is highlighted with the spices of the tea which will awaken your senses!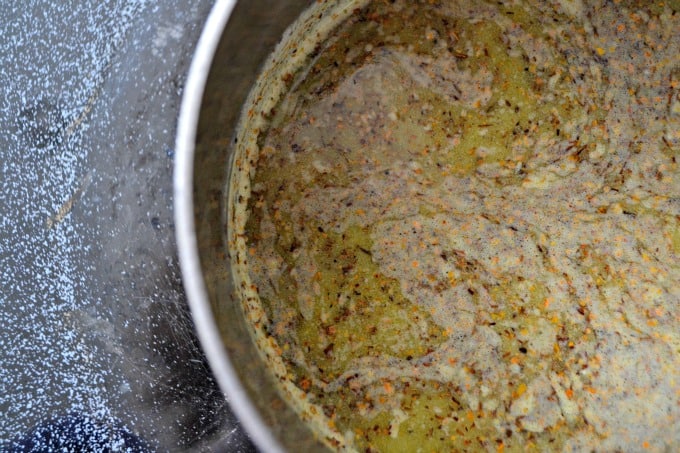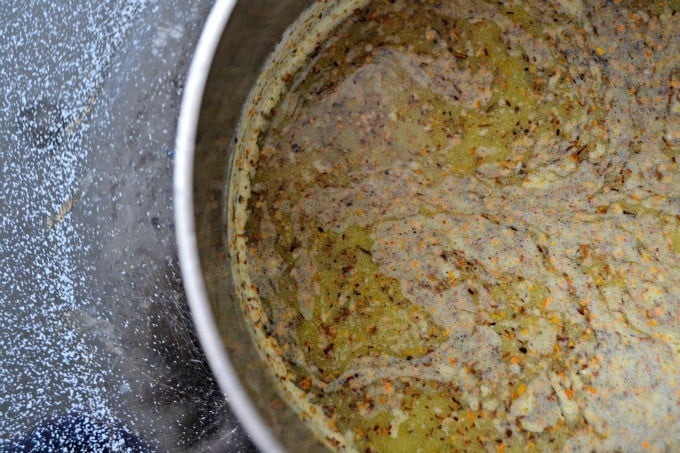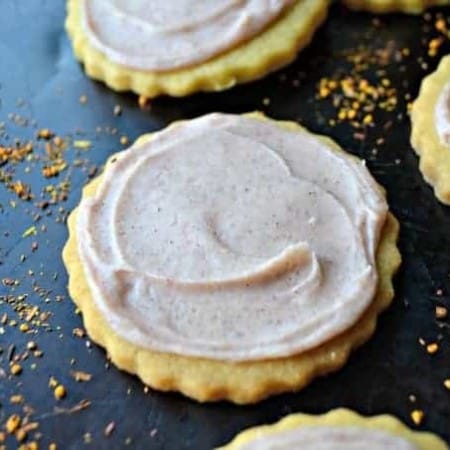 These Turmeric Tea butter-infused cookies are for those who enjoy a more savory than sweet dessert.
Ingredients
Infused Butter
1 ¼ cups unsalted butter
6 bags Numi Organic Turmeric Tea opened and emptied into a small bowl
Cookies
⅔ cup packed light brown sugar
¼ cup granulated sugar
1 egg
1 ½ teaspoons vanilla
1 teaspoon kosher salt
2 ½ cups sifted flour
¼ teaspoon Frontier Co-Op Organic Ground Nutmeg
Cinnamon Frosting
2 cups powdered sugar
2 tablespoons unsalted butter room temperature
1 teaspoon pure vanilla extract
1 teaspoon cinnamon
2 tablespoons milk
Instructions
Turmeric Tea Infused Butter
Place the 1 1/4 cups of unsalted butter into a small saucepan and heat until it just turns to liquid.

Add the loose tea and stir.

Continue to heat on low for an additional 5 minutes.

Remove from heat and let the butter mixture sit for 5 minutes. At this point the butter will definitely be a different yellow hue and that's good!

With a fine sieve over a medium bowl, strain the butter. Gently push down to remove any excess butter from the tea. You should end up with a total of 1 cup (1/4 cup will remain in the tea, but that's ok).

Allow the butter to come to room temperature before moving on. Depending on your home temperature, it may not become solid, but you can continue as long as it's cooled.
Cookies
In a bowl of an electric mixer, cream the butter, brown sugar and granulated sugar until well combined.

Add the egg and vanilla, mixing thoroughly.

In a medium bowl, whisk together the salt, flour and nutmeg.

Gradually add the dry mixture to the wet while mixing on low speed until just combined.

Divide the dough into three equal portions, place onto separate sheets of plastic and securely wrap. Gently press down on the plastic wrap and shape the dough into three rectangles about 1 1/2-inches thick. This will make it easier to roll out the dough.

Refrigerate for at least one hour to overnight.

Preheat oven to 350 degrees F., and prepare two baking sheets by lining them with parchment paper.

Remove one rectangle of dough from the fridge and on a well floured surface, roll the dough until it is about 1/4-inch thick.

Using a 2 1/4-inch cookie cutter, cut out the cookies and place onto prepared baking sheets. Repeat with remaining dough.

Bake for 12 - 15 minutes or until edges are lightly golden.

Remove to a wire rack and allow to completely cool before frosting.
Frosting
In a medium bowl and with a rubber spatula, combine the powdered sugar, butter vanilla, cinnamon and milk, one tablespoon at a time and mix until well blended.

It may be necessary to add a touch more milk or powdered sugar depending on the spreading consistency - too dry, add one teaspoon of milk to thin it; too wet, add a teaspoon of powdered sugar.

Frost cookies.
Did you make this recipe?
Share it with me on Instagram and make sure to follow me on Pinterest for more recipes.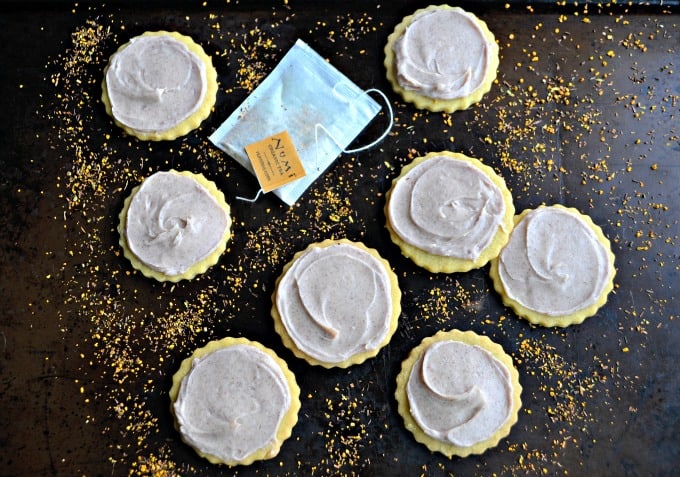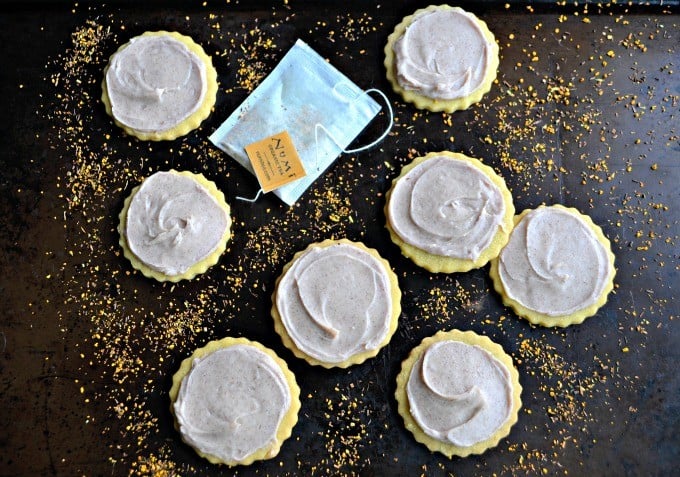 How would you like to win that great selection of goodies from Fair Trade? Imagine the things YOU could create with:
Thanks for entering and good luck!
[promosimple id="83e9″]
Also, check out to see what other awesome recipes my blogger friends have made for Fair Trade Month on this Fair Trade Recipe Rally 2015 Pinterest board and vote for your favorites by repinning!
If you like this post, please check out my other post for Fair Trade…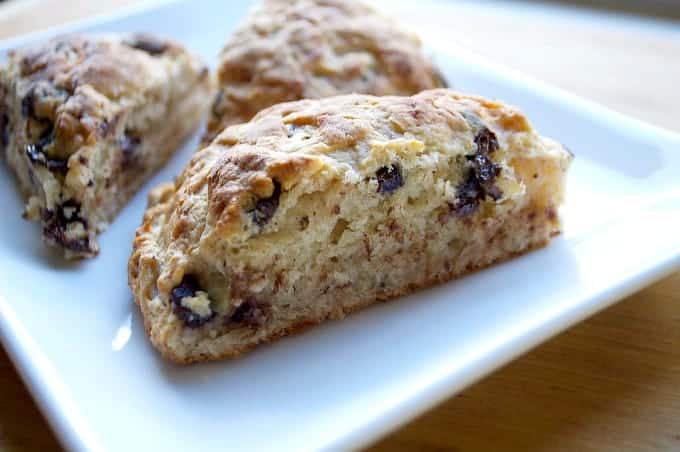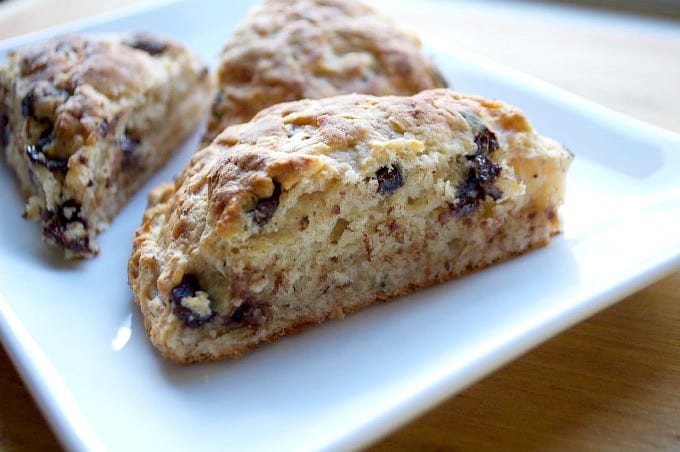 Disclaimer: I am proud to be partnering with Fair Trade to bring attention to their products as well as the people and farmers who provide them. I have not received compensation for this post, but have received the aforementioned product.
Reader Interactions