Easy Chicken Marinade – made of soy sauce, orange marmalade, lemon juice and ginger, this chicken marinade is so easy and will make grill night a tasty one!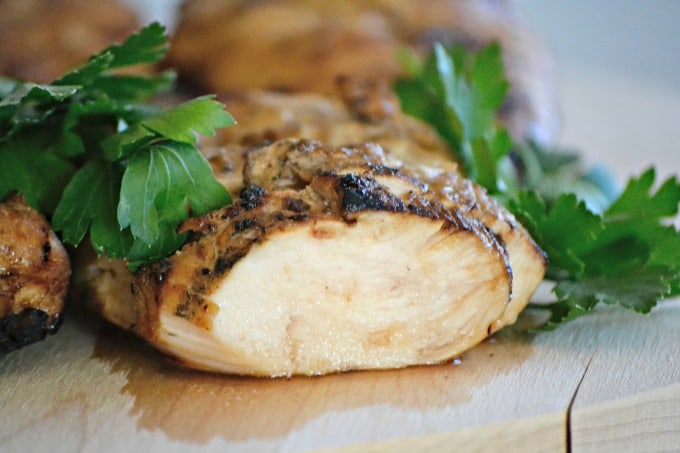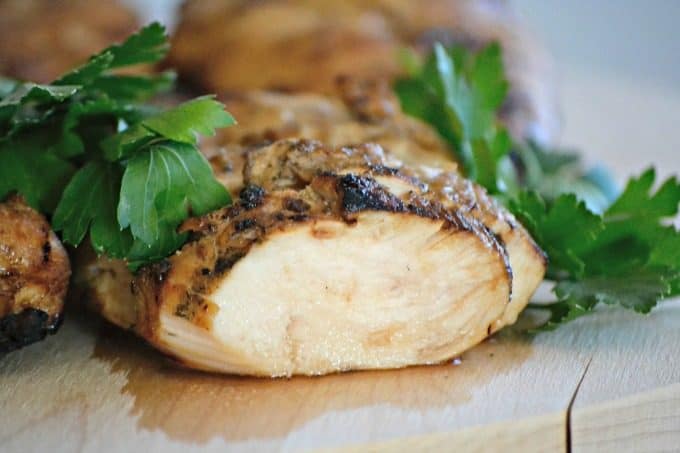 Easy recipes are so much fun.
Sometimes they're so easy though that it feels like I'm cheating. Like these 13 Minute, 3 Ingredient Peanut Butter Cookies. I mean, c'mon, when you can make a cookie from just three things and they're ready to eat before you can finish saying, "Bob's your uncle" then all's right in the world.
SAVE THIS CHICKEN MARINADE TO YOUR FAVORITE PINTEREST BOARD!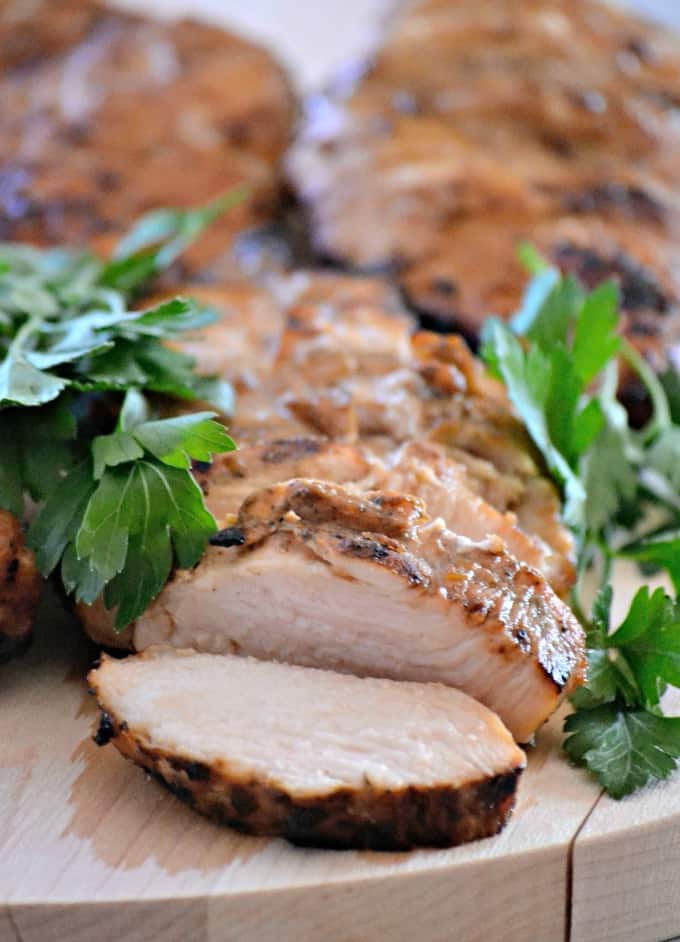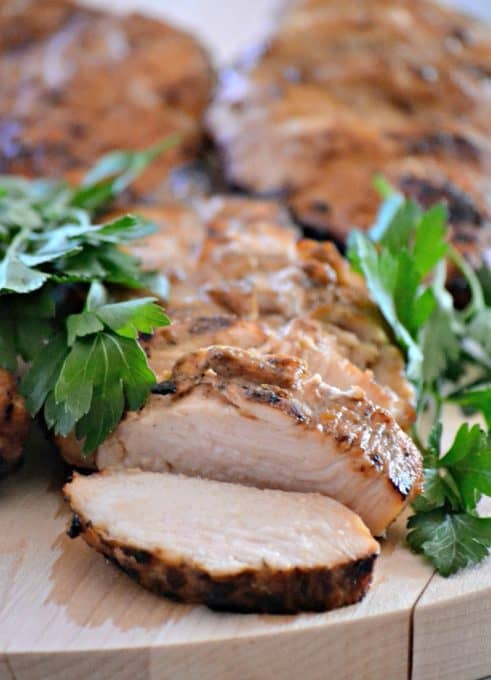 Ok, maybe not so much about the world, especially with what's been going on here in the U.S. these past few weeks, but a super easy recipe sure does tend to make life a bit easier and I'm all for that.
And easy recipes give us more time to spend with our loved ones which we all know is so very, very important, and less stress trying to figure out what you're going to make for dinner tonight. During the dog days of summer, we don't want to be slaving over the stove or turning the oven on which is why it's great if we can grill outside.
Take a look at some other grilled chicken recipes from my blogger friends…
This Easy Chicken Marinade recipe gives you all that, so why not make it?
I am definitely not the grill master of the family. My role is reserved for the kitchen. What I grill is mot often burnt on the outside and raw on the inside. I need some lessons, I s'pose.
Thanks to Kurt, this chicken dinner was perfectly cooked. I found the recipe on one of my mom's old recipe cards and it's a keeper because the whole family loved it!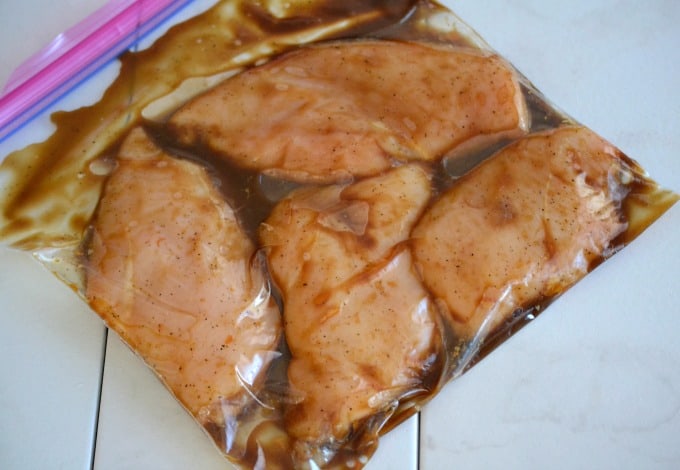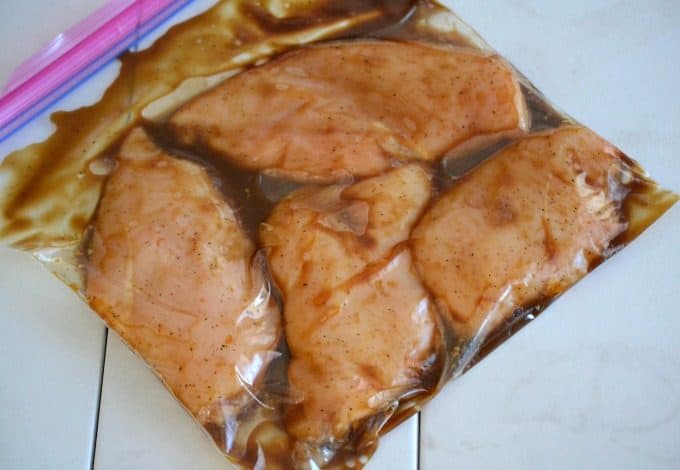 Getting ready for the grill…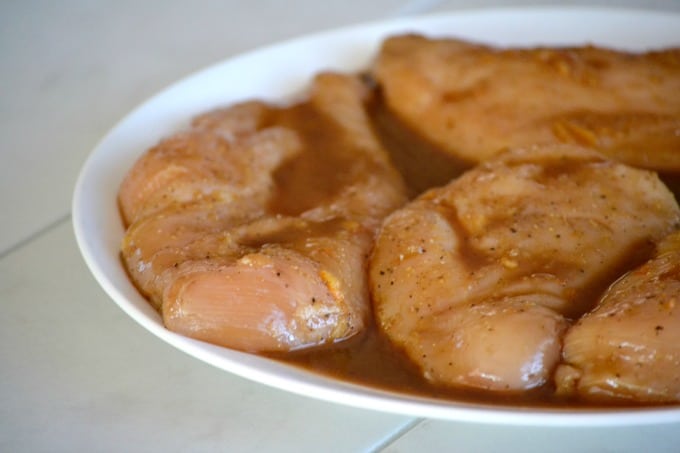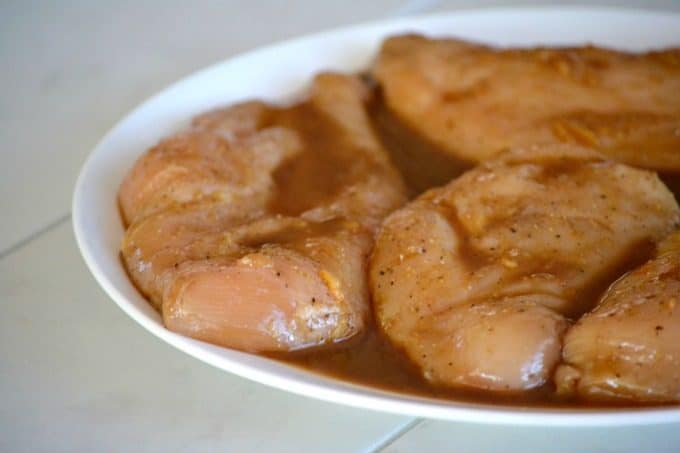 Burn it up, baby! No, not really. Don't burn it. I don't like the taste of burnt chicken. Nicely charred is good, but not crispy black.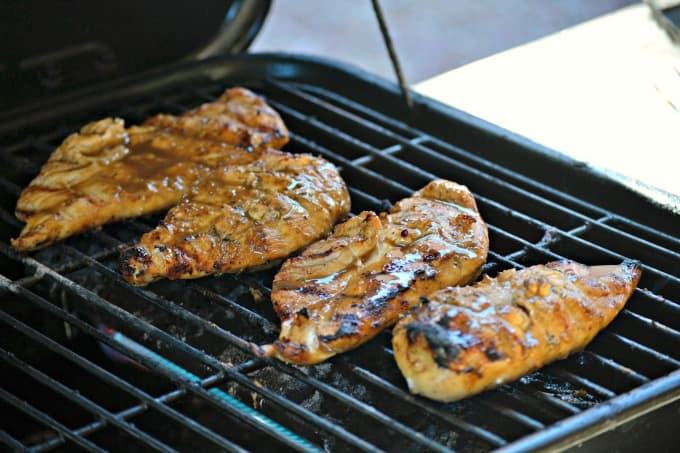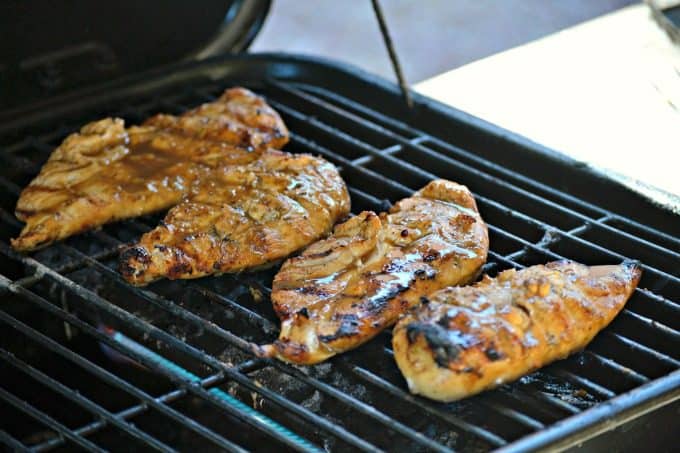 SIGN UP FOR THE
365 DAYS OF BAKING & MORE
WEEKLY NEWSLETTER BELOW!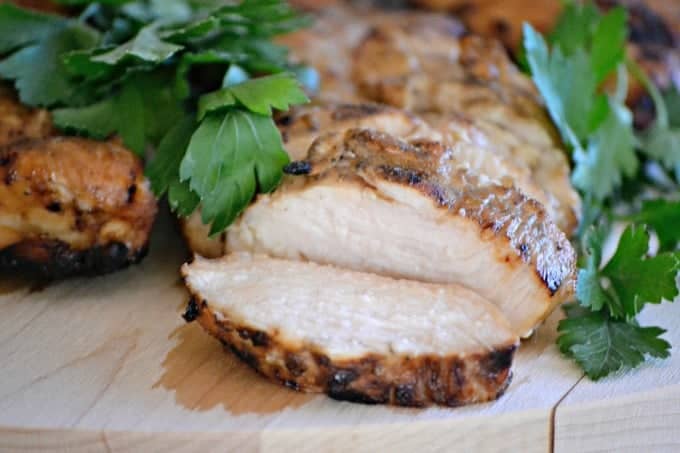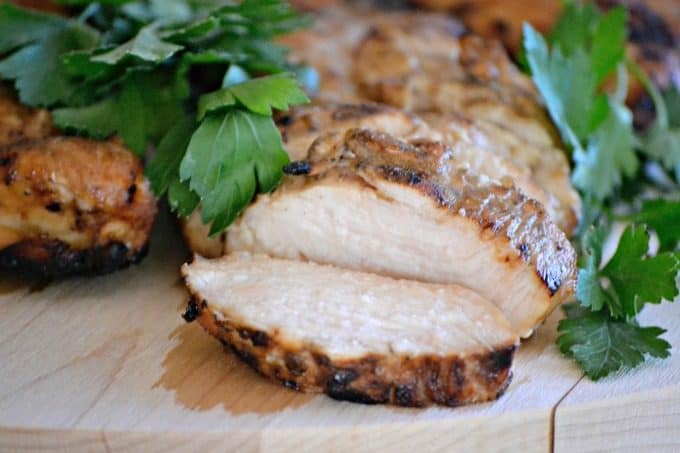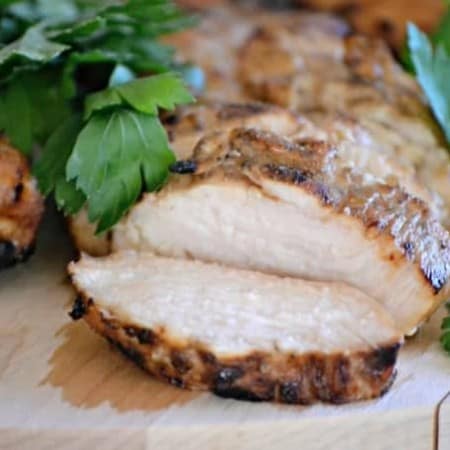 Ingredients
2 tablespoons soy sauce
1 tablespoon orange marmalade
1 tablespoon fresh lemon juice about half a lemon
1 ½ teaspoons fresh ginger
¼ teaspoon black pepper
4 boneless, skinless chicken breasts
Instructions
Combine the soy sauce, orange marmalade, lemon juice, ginger and black pepper in a sealable plastic bag. Mix well.

Place chicken into the plastic bag, seal and allow to marinate for a minimum of 1 hour in the refrigerator.

Preheat the grill on high.

Place chicken onto the grill to cook for 3 minutes, covered. Baste the chicken with half of the marinade.

Monitor the chicken for slight charring / grill lines and when those are visible, turn chicken over and cook on high, covered for an additional 3 minutes. Baste with remaining marinade.

Reduce grill heat to low and cook for 3 minutes, covered.

Turn chicken over and cook covered for an additional 3 minutes on low.

While chicken is cooking.

Be sure to slice through the chicken to check for doneness. Chicken will be sufficiently cooked when internal temperature reads 165°F with a thermometer.
Notes
Instead of grilling the chicken breasts, you can also broil them, 10 - 15 minutes each side.
Nutrition
Serving: 1g | Calories: 148kcal | Carbohydrates: 4g | Protein: 25g | Fat: 3g | Saturated Fat: 1g | Cholesterol: 72mg | Sodium: 637mg | Potassium: 437mg | Fiber: 1g | Sugar: 3g | Vitamin A: 34IU | Vitamin C: 3mg | Calcium: 6mg | Iron: 1mg
Did you make this recipe?
Share it with me on Instagram and make sure to follow me on Pinterest for more recipes.
If you like this Easy Chicken Marinade, then you'll love…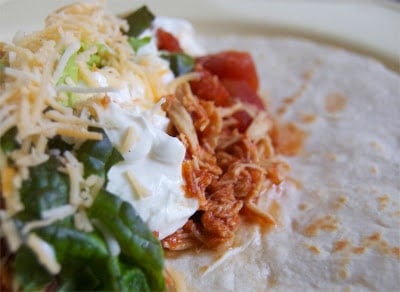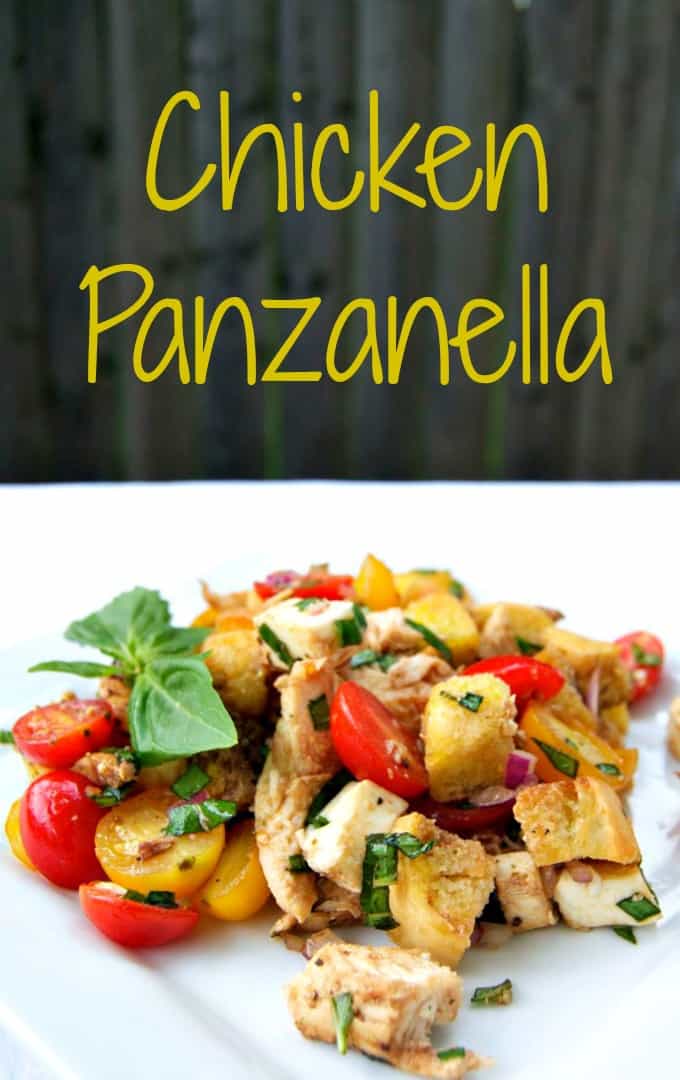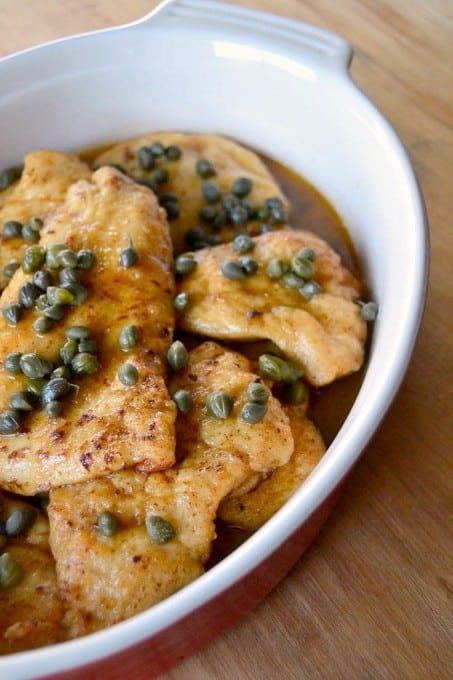 Reader Interactions