The arrival of summer means a rise in temperatures, so stay cool with these great summer salad recipes this season. A great and delicious dinner, side and dessert don't have to be made in the oven!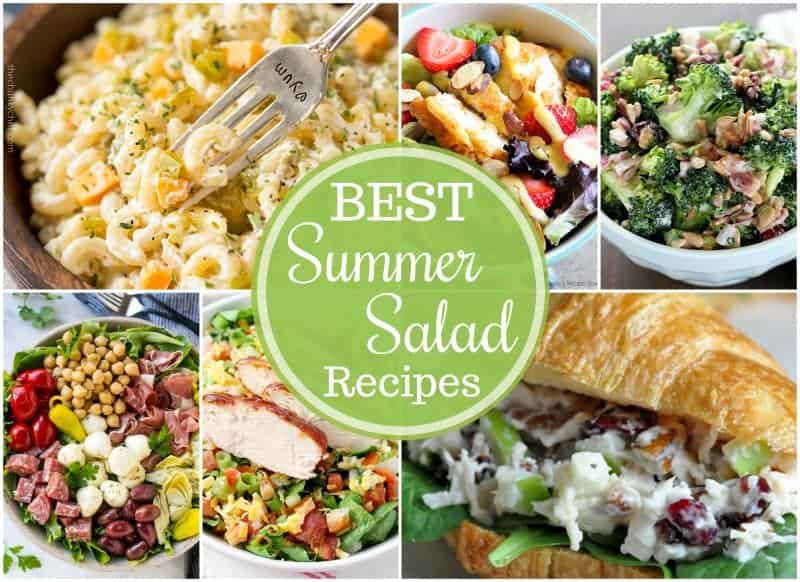 How's your summer going?
I hope it's going well. There seems to be a lot of it left as we're only into the end of June.


The recipes in this post are going to be great when you don't want to turn the oven on to make dinner.
I'm already feeling the heat. haha 😉 Our air conditioner has been on practically non-stop here in Phoenix, so it's good to put these delicious recipes into our menu rotation. Anything I can do to keep our electric bill down at this point is a HUGE plus!
Get ready for a few more posts from my Panama Canal Cruise and of course, more delicious recipes. Thank you for your tremendous support!
Enjoy these great Summer Salad Recipes and stay cool!
Enjoy these videos with more summer recipe ideas: