This Chicken Piccata is a very easy and delicious chicken dish with lemon, capers, and paprika that will awaken your senses! You'll be asked to make this popular chicken recipe again and again.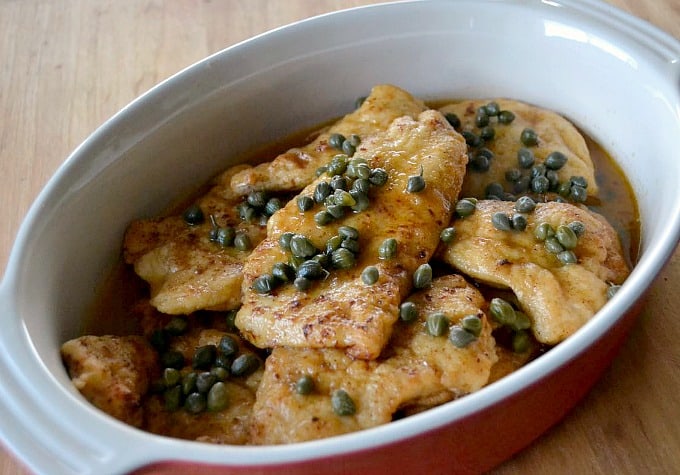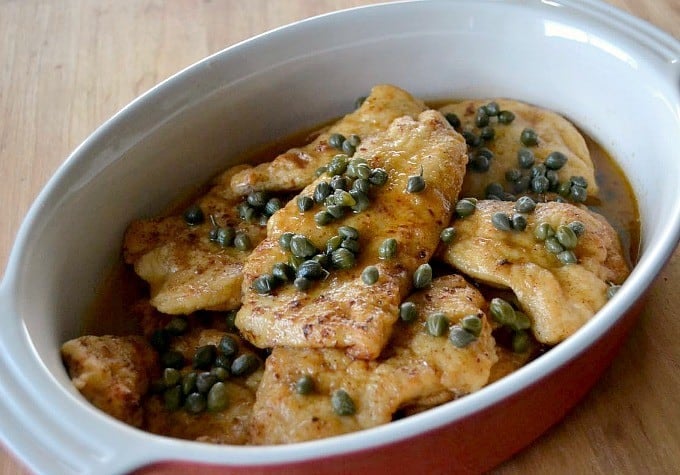 This dinner…
And this post.
I spent a good few hours typing up this post last night.
Then at the final point when I needed to upload my photos, I received error messages repeatedly appeared when I tried to do so.
I figured I'd carry on and then go back to it.
Thinking it was probably a good idea to "save" my draft, I hit the button.
"Are you sure you want to do this?" was the message that appeared on my screen.
Uh-oh. Never seen that message before and it most certainly didn't give me a warm, fuzzy feeling when I did.
I wanted to save everything I had typed and was too afraid NOT to hit that button that I thought, duh! of course, I do!
Click.
Yup, what followed was that wonderful feeling when simultaneously you're gasping for air and your heart is in your stomach.
A blank WordPress screen. No words. No post.
SAVE THIS CHICKEN PICCATA TO YOUR FAVORITE PINTEREST BOARD!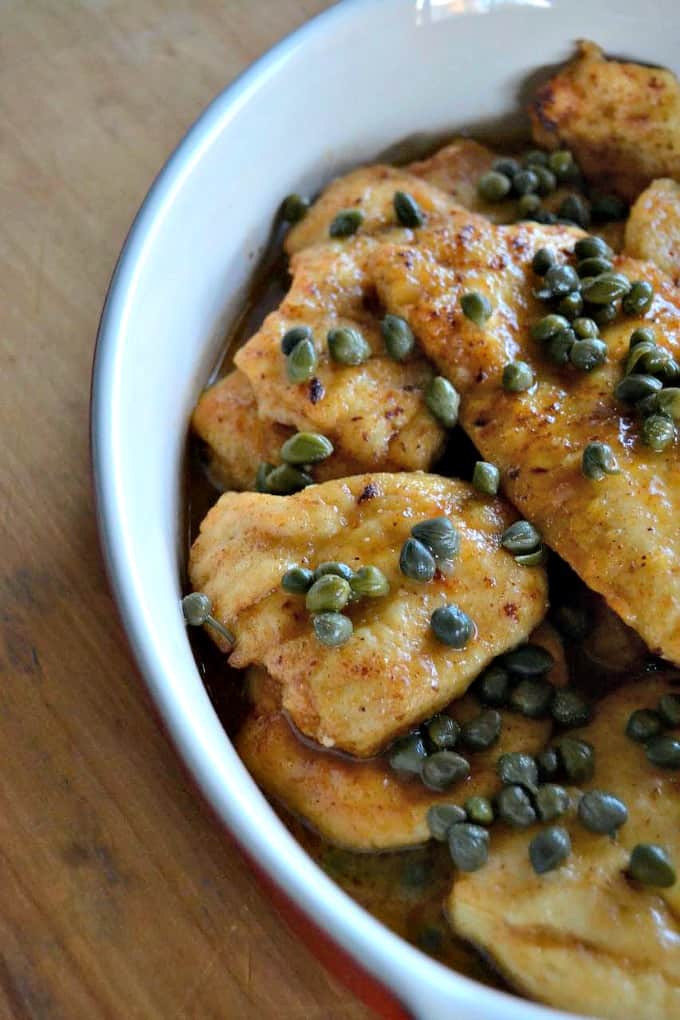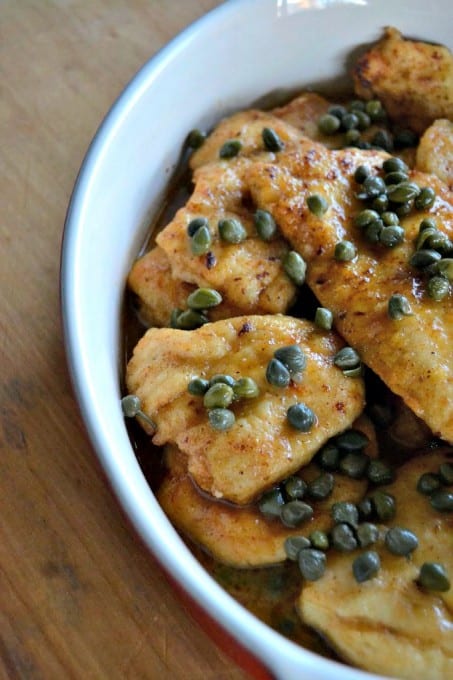 Some colorful words verbally followed, and after a few minutes of frantically searching, I resigned myself to the fact that it was gone. Into thin air, never to be read again.
C'est la vie, right?
Moral of the story as I've learned from some wonderful and very helpful blogger friends (and maybe this will help you as well), is to save, save, save!
Saving your draft frequently can help prevent major post-loss and vulgar language. Also, when receiving that message, open up another tab on the computer and log-in to save it. DON'T click as I did. Lesson learned.
You didn't want to read that one anyway – this one's better. 😉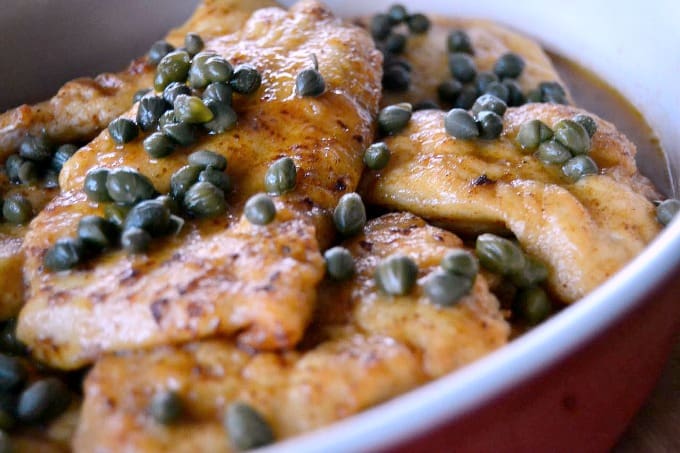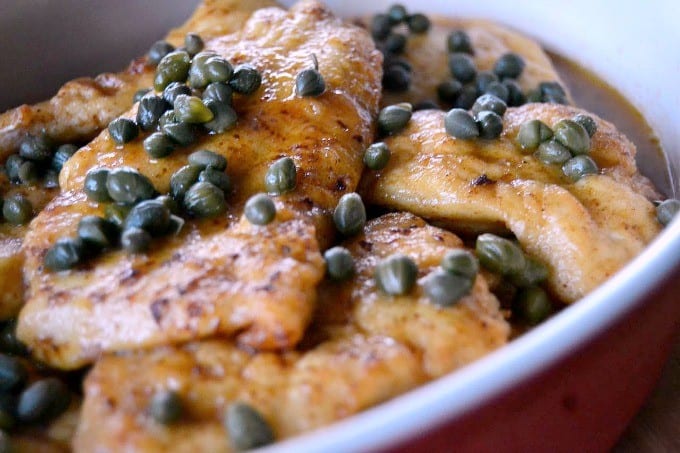 Chicken Piccata.
Ah, yes, this dish gives me and the whole family warm fuzzy feelings though. It comes from my mostest absolutely favoritest cookbook, Bon Appétit Favorites! Classic Recipes Volume One.
I received this book as part of my Bon Appétit subscription years ago, and being over 20 years old, it has been very. well. loved.
The pages have yellowed, are torn, contain countless stains, and are rippled having been waterlogged one too many times.
The back has been missing ever since I can remember and the front cover along with pages 1,2 and 3 are together, but no longer attached to the book.
This 124 page small, rectangular paperback masterpiece is a family treasure and I treat it as such.
If I were to ever lose this one little cookbook, I'd be gasping for air and feel my heart in my stomach much like the feeling I described above.
Every recipe I've made from this cookbook has been a winner.
No joke.
Obviously, from its' wear and tear, it has been referred to again and again and again, yet there are still so many recipes left to make!
Don't worry, I'll get there.
It's one of the reasons I have this blog – to preserve the recipes in this book for years to come.
I also know that after my demise, there may be a sibling squabble over the ownership rights to this book right along with my mother's crepe pan.
Maybe I should designate them both in my will or maybe there's a food blogger museum I could donate them to.
On to the goodness…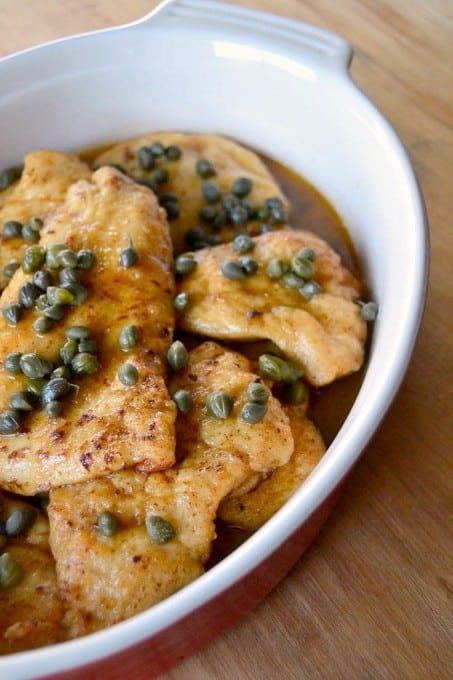 I now have a request.
So that I can get to know my readers a bit better, how I can be of better service to you?
What more you'd like to see here on 365 Days of Baking and More?
I cannot thank you all enough for the love and support you've shown me over the past four years bringing us to where we are today.
SIGN UP FOR THE WEEKLY
365 DAYS OF BAKING & MORE
NEWSLETTER BELOW!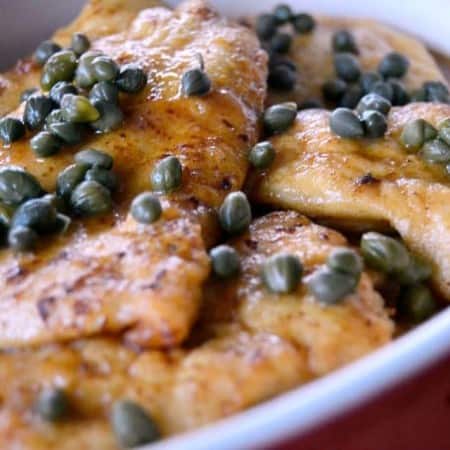 An easy and delicious Chicken Piccata recipe that's sure to please! The combination of lemon, capers and paprika will awaken your taste buds!
Ingredients
4 boneless, skinless chicken breasts
½ cup flour
1 ½ teaspoons paprika
1 ½ teaspoons Kosher salt
½ teaspoon freshly ground pepper
4 tablespoons unsalted butter
1 tablespoon olive oil
4 tablespoons water
3 tablespoons fresh lemon juice
3 tablespoons drained capers
lemon slices and chopped flat leaf parsley for garnish if desired.
Instructions
In a large Ziploc bag, combine the flour, paprika, salt, and pepper and toss to combine.

Place the chicken breasts between two sheets of wax paper and pound until each is about 1/4-inch in thickness.

Place the chicken breasts into the bag, one at a time and shake to coat. Shake of excess when removed.

Preheat oven to 170 degrees F.

In a large skillet, heat the butter and olive oil over medium until it starts to bubble.

Sauté the chicken breasts in groups of two for 2 - 3 minutes on each side. be careful not to overcook - no one likes rubbery chicken.

It may be necessary to lower the heat a touch if butter and chicken should start to darken too quickly.

Place on an oven-safe serving dish and place in oven to keep warm while cooking the remaining chicken and until serving.

After all of the chicken has been cooked, add water to the skillet, scraping the bottom with a rubber spatula.

Add the lemon juice.

Remove from heat and pour over plated chicken.

Sprinkle capers and add lemon slices and chopped parsley, if desired.
Nutrition
Serving: 1g | Calories: 452kcal | Carbohydrates: 14g | Protein: 50g | Fat: 21g | Saturated Fat: 9g | Cholesterol: 175mg | Sodium: 1304mg | Potassium: 882mg | Fiber: 1g | Sugar: 1g | Vitamin A: 787IU | Vitamin C: 7mg | Calcium: 15mg | Iron: 2mg
Did you make this recipe?
Share it with me on Instagram and make sure to follow me on Pinterest for more recipes.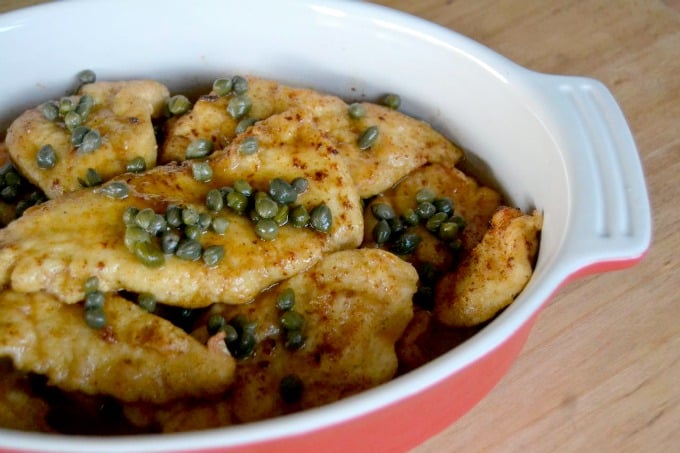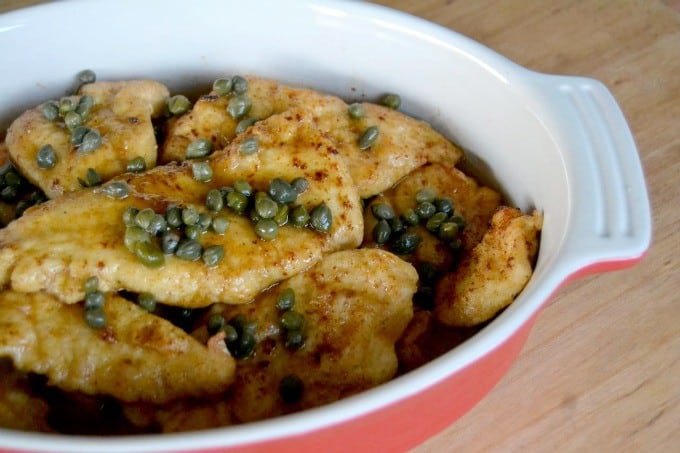 I rate everything I make on a scale of 1 – 4 with 4 being the best and this Chicken Piccata…well, you know right well it earned 4 freaking rolling pins!!
Without a doubt, one of our favorite dishes of all time and it will always be a part of our menu here at the 365 homestead.
I like to boost the flavor a bit, so I definitely add more paprika than is called for in the original recipe and the family loves it.
If you don't care for that much paprika, feel free to use less or use as directed in the original recipe, "to taste".
If you like this easy Chicken Piccata recipe, then you'll enjoy…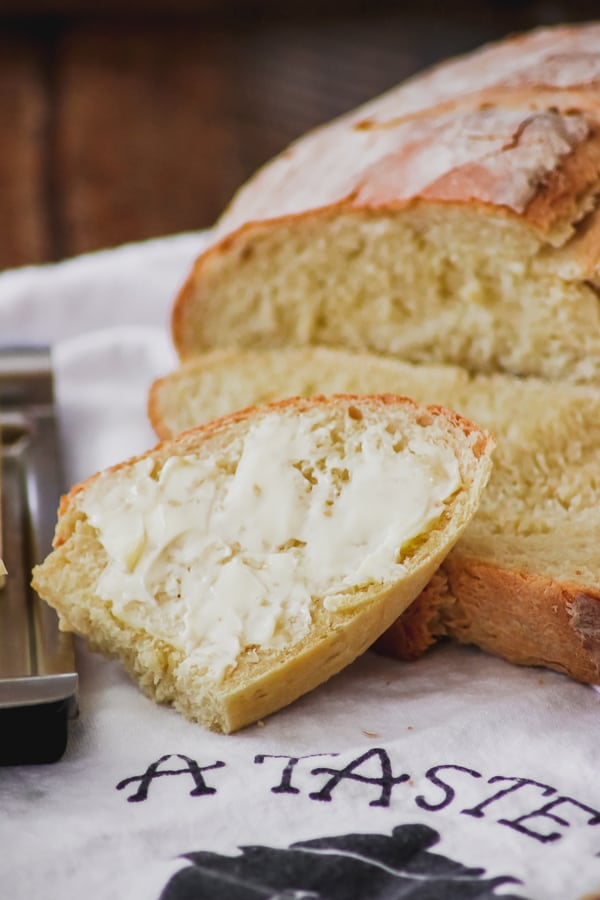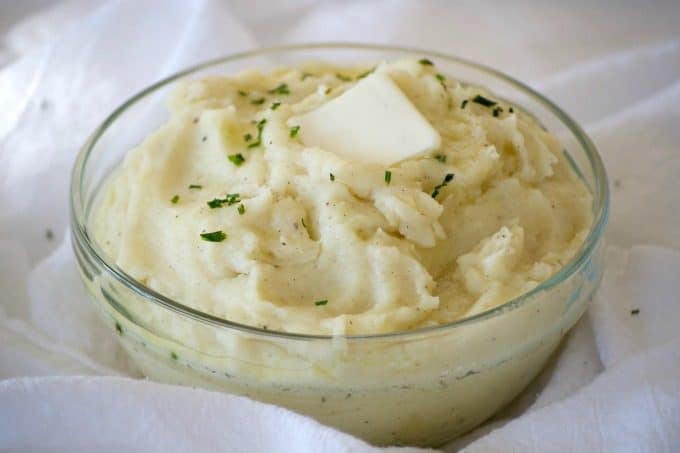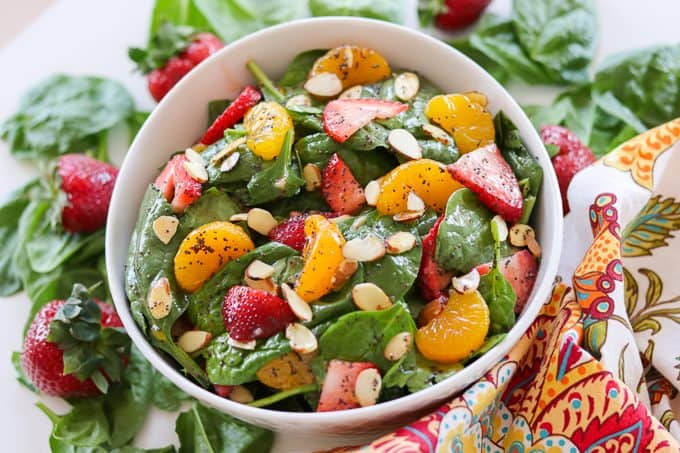 I'm not receiving any compensation for linking to the cookbook, I just wanted to share its' awesomeness with you.
Reader Interactions