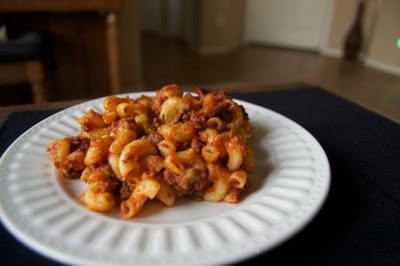 WOW!
I couldn't have planned today being the 300th day even if I'd tried to do it on purpose!
Kind of appropriate that it's on the 1st day of the new year!
Awfully exciting, too!!
It really was an accident seeing as how I've taken far more days off than I had anticipated when I started this project.
But hey, when Julie was going through her project of making every single recipe in Julia Child's cookbook, Mastering the Art of French Cooking, she didn't make something every day.
Hmmm.
That's not relevant to me though, so I don't know why I brought that up.
I'm thinking that after this 365 is up I should try it again to see if I really can bake something everyday for 365 days.
Or maybe I'll make soups.
A different soup for 365 days.
No, that might send my family over the edge.
After all, how many days in a row can a person truly eat soup?
I think I'd grow sick of it, too.
I do have some absolutely fantastically, stupendously awesome news to share with you today!!!
I'm…
I was just going to tell you that I'm pregnant, but that might send some of you into a tizzy, knowing how old our youngest child is (our son – 14 yrs.), how old I am (43), and the fact that we are not going to be having any more cherubs.
Oh, I digress…as usual. 😉
What I was going to share with you is that I'm absolutely in LOVE with Mr. 365!!!
Although, if you've been reading my blog for a while you more than likely already knew that.
I just have to share that what he did for me was so very, very wonderful and I love him all the more for it!
No, he didn't bring me flowers or chocolates to remember a special day or "just because".
Come to think of it, I really don't think he's ever bought me flowers or chocolates.
And Valentine's Day, yeah, that will come and go just as if it's any other day of the year because his theory is…"Why should I show you that I love you one day of the year when I show you the other 364?"
Um….yup.
But today, this guy o' mine scored some really big points.
He fixed my oven!!!!
Ok, granted if I had been patient enough and replaced the broiler starter with the oven starter, I would have been able to fix it, too.
But he did it!!! And now I don't have to use my small little toaster oven.
I am SOOOOOO ecstatic!!!!
We are BACK in business!!
Happy 300th day to ME!!!!
Granted, I can't use my broiler now, but this isn't 365 Days of Broiling, so I'm not too concerned.
There is nothing better than a fixed oven…from a baker's standpoint, that is.
Life is good.
Ok, wow. I just spewed a whole lot of nothing at you. Probably more than you really wanted to read, especially after a night of partying past midnight, hunh?
Alright. Enough. On to the recipe.
My grandmother used to make this a lot when I was little, but I can't remember if she baked it or made it in the skillet like I usually do.
Tonight, I baked it.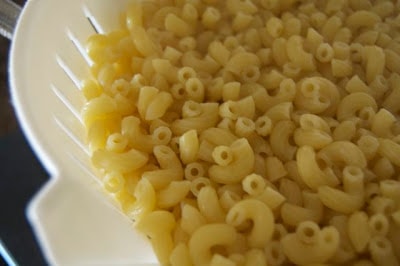 American Chop Suey – serves 4-5
4 cups cooked elbow macaroni (cooked to slightly underdone)
1 pound ground beef
1/4 teaspoon salt
1/8 teaspoon freshly ground pepper
1 medium onion, chopped
1 medium green pepper, chopped
1 large garlic clove, chopped
1 24 ounce jar of spaghetti sauce
3/4 cup grated Parmesan cheese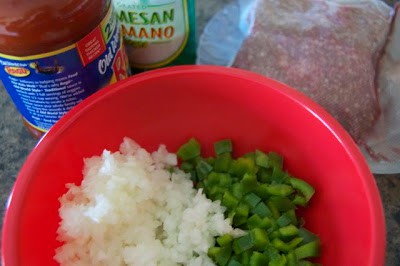 Preheat oven to 350 degrees F.
Prepare an 8 X 8-inch baking dish by spraying it with cooking spray.
In a large skillet over medium-high heat, cook ground beef until it is browned, breaking it up as it cooks.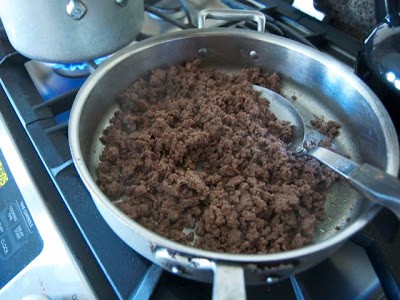 Drain the fat from the beef and set aside.
In the same skillet over medium-high heat, saute onion, green pepper and garlic until tender.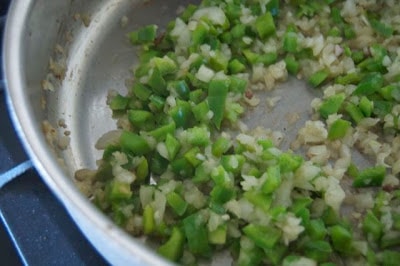 Return beef to skillet, combine well and cook until heated through.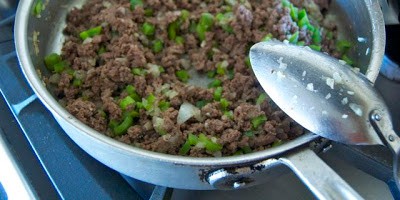 Pour in spaghetti sauce and mix thoroughly.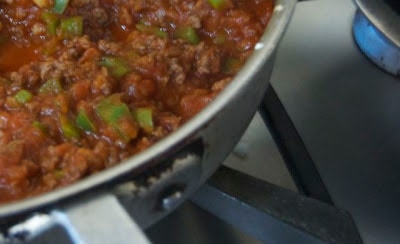 Remove from heat, and stir in Parmesan cheese.
Pour into prepared baking dish, and bake for 45 minutes.
I rate everything I bake on a scale of 1-4 with 4 being the best and this American Chop Suey earned 3 1/2 stars.
I would give it a 3, but I was way overruled by the family.
Mr. 365 thought it should be given a 4. Seriously, a 4? I know he said it's one of his favorite things that I make, but to give it the highest rating?
It was good, but my complaint: it was too dry and I like my pasta with a lot of sauce.
I suggest either covering it with foil as it cooks and/or using only 3 cups of the cooked pasta.
I much prefer this dish made and served from the skillet.
The flavors, especially that of the green pepper seems to be more robust when made on top of the stove.
It's also a quicker dinner when made that way, so it's great for a busy weeknight or when you have no idea what to make for dinner.