Crockpot Taco Chicken – An easy chicken dish made in the crockpot /slow cooker with homemade taco seasoning and ready to eat when you come home in the evening!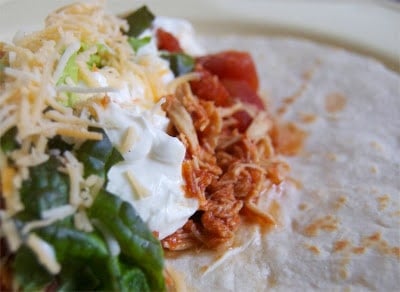 Mr. 365 says this is THE best dinner I've made since I started this blog.
I was wondering if he'd eaten at all during the day and he was loving it because he was famished (as he sometimes does) or if he really loved it. He really loved it. The family loved it, too. I myself…well, you'll see the rolling pin rating after the recipe.
Nothing much to report. No crazy woman knocking at our door lately. We're a bit more settled since we've moved to New Hampshire, but we'll be moving out of this rental a week from Saturday for two weeks while the landlord's relatives visit from Australia. Then we'll be back here until the end of December and will then find another place to hang our hats.
Yes, it would have been nice to have this all figured out before we actually arrived in the state, but we weren't sure where we wanted to settle.
We're happy in the northern part of the state. It's gorgeous (especially this time of year), friendly, and laid-back. So laid back in fact that the local coffee shop is open in the mornings, and serves probably the best pizza around these parts, but you never know when it's going to be open in the afternoon or evenings. Not good when I really have a craving for their pizza.
And we don't go to the DMV to register our cars, we do it at the town hall. SO nice to not have to wait in those lines!

But let's talk about FOOD! This recipe…Oh, this recipe. It's pretty darn awesome by itself as a deconstructed taco (the chicken filling on a plate with all the toppings without the taco shell) OR in a taco shell OR over pasta.
It's inexpensive and easy, too! Make your own Homemade Taco Seasoning and it's even better! Don't buy the packets in the store. Why spend the money on ingredients you don't even know how to pronounce and who knows what the heck they're doing to your body? Treat yourself right.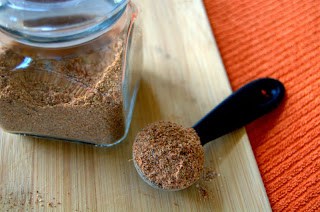 Homemade Taco Seasoning
I feel like I'm getting off on a tangent. Better stop me know because once I get going…


Crockpot Taco Chicken – serves 4-6
ingredients
1 1/2 lbs. boneless, skinless chicken breasts
3 10 ounce cans Ro-Tel Diced Tomatoes with Jalapenos, undrained
*can substitute plain diced tomatoes if you're not a spicy food fan
3 heaping tablespoons Homemade Taco Seasoning
1 tablespoon corn starch mixed with 2 tablespoons cold water
Directions
Generously rub the taco seasoning onto the chicken breasts, so that they are coated well.
Place into the crockpot in a single layer, if possible.
Pour the three cans of tomatoes over the chicken.
Cook on low for 6-8 hours.
One hour before serving, remove chicken from crockpot and shred with two forks.
Combine the 1 tablespoon cornstarch with two tablespoons water and add to pot. Mix thoroughly.
Return shredded chicken to the crockpot.
Cook for an additional half hour to 45 minutes.
Serve as desired.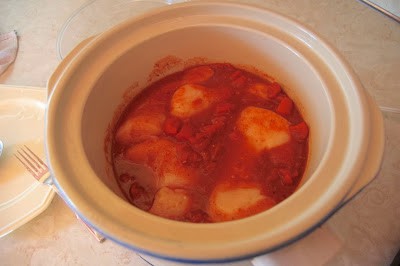 Cook on low for 6-8 hours.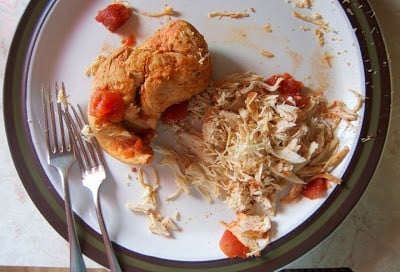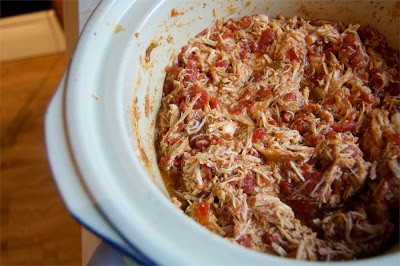 Allow to cook for another 1/2 hour to 45 minutes.
Serve!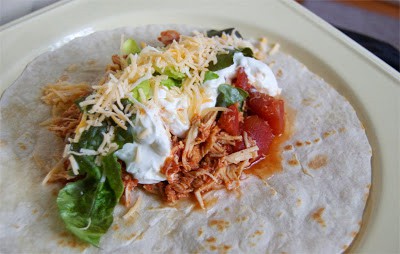 I rate everything I make on a scale of 1-4 with 4 being the best and this Crockpot Taco Chicken earned 3 1/2 rolling pins. I couldn't give it a 4 because it was just a bit too spicy for me. I should have gone with the plain ol' diced tomatoes and omitted the jalapenos, but I took one for the team.
The family likes spicy stuff. The sour cream was a welcomed relief on the tongue though, I tell ya!
This dinner is versatile, inexpensive and easy peasy. What's better than that, especially now that the kids are in school and our schedules have become busier? A dinner that's ready for you when you walk in the door with little trouble getting it to the table and minimal prep work in the morning is a much-welcomed relief!
Wait, have I said that before? Kinda like sour cream. hee hee
Want more Crockpot dinner ideas? Try these: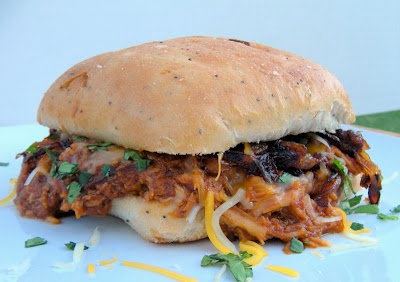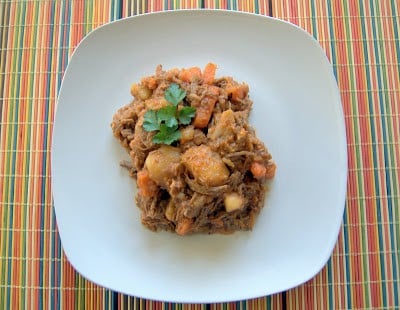 Watch these videos to find out how you can make your very own Mexican corn tortillas!
Part one:

Part two of how to make your very own Mexican corn tortillas: