After a two month hiatus because of our move cross country, I am now returning to the Secret Recipe Club!! This is a group of bloggers who are assigned a blog each month from which we are to chose a recipe to make and post about.
Did that sentence make any sense because it confused the heck out of me.
Anyway, each month the members of this incredible club are secretly given a blog and we are to find a recipe of our choosing. It is SO much fun!! It's based on Secret Santa if you're familiar with that holiday game.
It was very good to be back in the swing of things this month! I was very excited to receive my assignment and get cookin'. The blog I was assigned to for the month of September was….
Heather's blog has a lot of great recipes and many of them are kid-friendly. She loves to involve her kids and have them be a part of the process as much as possible which I think is awesome. It's something I never did with mine, but fortunately that didn't deter them from wanting to be in the kitchen.
I did make a few changes to her recipe: I used butter instead of shortening because I didn't have any and I substituted my
Homemade Pumpkin Spice
because of course, it's that time of year and Fall is all about the pumpkin!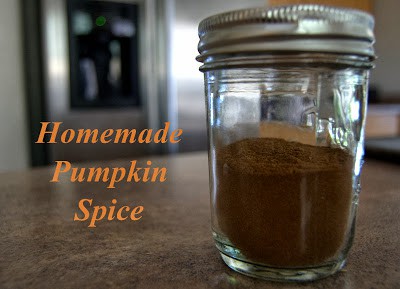 Pumpkin Spice Oatmeal Drop Cookies
1/2 cup butter, room temperature
1 1/4 cups sugar
2 eggs
6 tbsp molasses
1 3/4 cups sifted all purpose flour
1 tsp baking soda
1 tsp salt
1 1/2 tsp
Homemade Pumpkin Spice
2 cups rolled oats (used combination of old-fashioned and quick oats)
1 1/2 cups chocolate chips
Preheat oven to 400 degrees.
In a mixer fitted with a paddle attachment, mix together the butter, sugar, eggs, and molasses until well combined.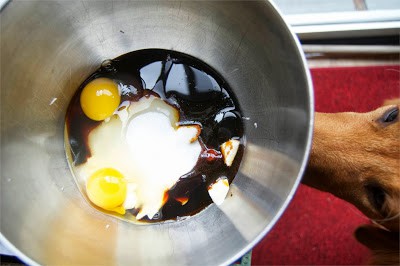 Like the puppy nose?
He's always got to be in the middle of things.
In a medium bowl, sift together the flour, salt, soda, and pumpkin spice.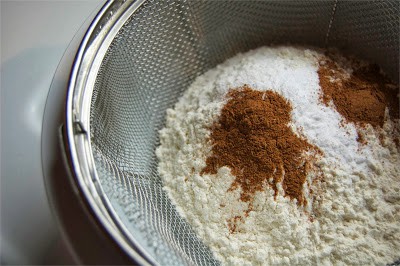 Add in the sifted ingredients to the wet ingredients.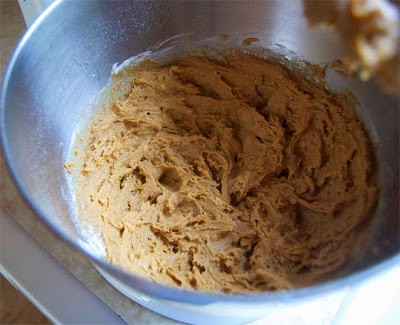 Add the oats and chocolate chips. Mix well.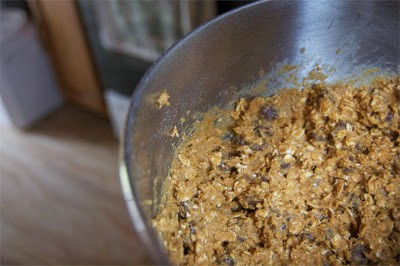 Using rounded teaspoons of dough, place them 2 inches apart onto a baking sheet lined with parchment.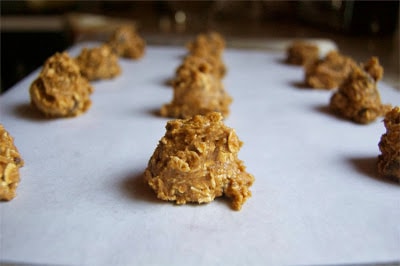 Bake for 8-10 minutes until set and light brown.
Ok, mine came out a little darker than light brown and I think yours might, too because of the molasses.
And actually, one batch came out dark brown which in plain ol' English means BURNT.
Yuppers, I burnded my cookies.
See, just because I have a blog doesn't mean I don't screw up once in a while.
And sometimes it happens more than I'd like.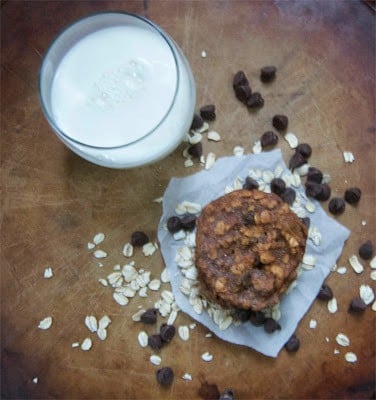 I want to know why my cookies are SO flat?!?!
Good grief, these things and other cookies that I've made since we've arrived in New Hampshire are flatter than my chest was in high school and THAT was pretty FLAT!
Ok, maybe not a good analogy, but it's all I could think of at this point.
It frustrates me.
They were still pretty good anyway.
I rate everything I make on a scale of 1-4 with 4 being the best and these Pumpkin Spice Oatmeal Cookies earned 3 rolling pins.
I liked the taste of the molasses and would probably add another 1/2 teaspoon of the Pumpkin Spice to
the batter because I think it needed to be stronger.