Quinoa, Black Bean and Turkey Stuffed Peppers – colorful bell peppers stuffed with quinoa, black beans and turkey that will satisfy any hungry appetite. This healthy and delicious meal is sure to please the whole family.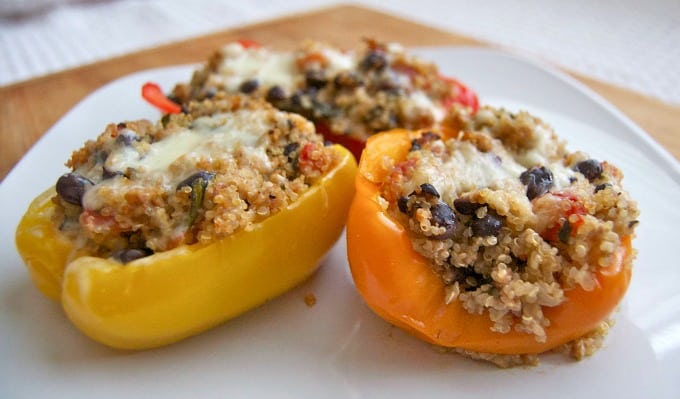 The original recipe was posted August 20, 2012, but has been recently updated in format.
Yuppers. It's the third Monday of the month which can only mean…(drumroll, please, maestro!)
It is reveal day for Group C of The Secret Recipe Club!!
I have absolutely loved being a part of this amazing group since I started participating in July of 2011. It is SO much fun! If you're interested in joining, please check it out.
It was started by Amanda of
Amanda's Cookin'
and is now run by April of Angel's Homestead. Group C now has a new leader, too ~ Debbi, of
Debbi, Does Dinner…Healthy & Low Calorie
. She has taken over for Angela of
The Big Bear's Wife
. These ladies do A LOT of work, so I'd like to thank them and tell you to please be sure to stop by their blogs and say hello! Also, a BIG baking hug goes out to Debbi to welcome her as our fearless leader!
Take a look at these Stuffed Pepper recipes from my fellow bloggers…
The club is based on Secret Santa where everyone in the group is assigned a blog from which they have to pick a recipe to make and post about.
BUT…
you can't let them know that you've been "stalking" them until reveal day. It is wonderful "getting to know" your assigned blogger if they are new to you and making one (or more!) of their recipes.
I love secretly reading about them, why they started their blog, perusing their recipes and then leaving them a comment on reveal day letting them know I had them and what I chose to make. It's also a lot of fun if the blog you're assigned is one you're very familiar with because it's kind of picking a recipe from an old friend.
Many times it can be extremely difficult to pick a recipe because there are SO very many and all of them sound and look delicious, as was the case with this month's assignment.
I was excited when I found out I was assigned Thrifty Veggie Mama because I already "knew" Jamie and her recipes. She is quite a busy woman with three children all under the age of 5! She is ME 15 years ago with the two little girls and infant son at those ages. I feel for her! Seeing the picture of Jamie with her beautiful children brought me right back to the way my life was then with our kids.
I have NO idea how she even manages to find time to write and keep a fantastic blog. There were so many days that I didn't take a shower and always felt like I was going in 8 different directions! And now, looking at pictures when they were little, our house was a COMPLETE PIGSTY – toys are strewn all over the background.
…But I do miss those days.

While we aren't vegetarians here at the 365 home, I really enjoy having meals at least a couple of times a week without meat. It's good for us and makes me feel good about what I'm doing for my family. Cause you know it's always about ME! 😉
I know I say this every month, but I had a REALLY hard time deciding which recipe to make. Needless to say, I have added quite a few to my to-do list: Butternut Squash Ravioli with Brown Butter Sauce (perfect for tonight's dinner with the squash from the garden I have sitting on my counter), the Black Bean Burgers, Falafel (LOVE me some Falafel!), Tater Tot Casserole, and the Bang Bang Cauliflower.
I did make a few changes to it. The addition of some Old Bay Seasoning and some ground turkey helped. I wanted to include some extra protein in the dish because our son is training for his cross country team and our daughter is preparing to compete in her first triathlon this Saturday.
They were a hit and have definitely been added to our regular menu rotation. Thanks, Jamie, for such an awesome recipe!
SIGN UP FOR THE 365 DAYS OF BAKING & MORE
WEEKLY NEWSLETTER BELOW!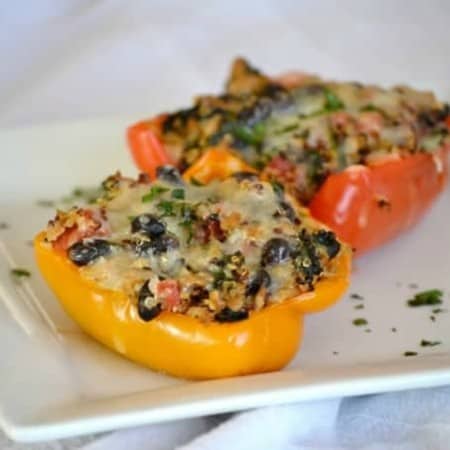 Secret Recipe Club ~ Quinoa, Black Bean and Turkey Stuffed Peppers
Ingredients
4 bell peppers can be colors of your choice
1 14- ounce can diced tomatoes drained with juice reserved
½ cup uncooked quinoa
1 cup water
2 tablespoons olive oil
½ medium onion minced
2 cloves garlic minced
1 LB. ground turkey
1 teaspoon Old Bay Seasoning
¼ teaspoon freshly ground black pepper
1 15- ounce can black beans drained and rinsed
2 cups chopped fresh spinach
¼ cup shredded mozzarella
Instructions
Preheat oven to 350 degrees F.

Core, seed and cut the peppers in half, lengthwise.

Pour juice from the drained tomatoes into the bottom of a 9 X 13-inch baking dish.

Put the 1 cup of water into a small saucepan. Boil water over medium-high heat and add quinoa.

Cover and simmer for about 15 minutes until water is absorbed, quinoa becomes translucent and separates.

Meanwhile, in a large skillet, heat olive oil over medium-high heat.

Add garlic and onion and saute until translucent.

Add turkey and cook until done.

Mix in Old Bay Seasoning and pepper.

Place spinach in skillet and sautee until just wilted.

Add the diced tomatoes and beans and stir until heated through.

Add the quinoa and mix until thoroughly combined.

Fill the peppers with stuffing and place into prepared baking dish.

Cover with tin foil and bake for 45 minutes.

Remove foil and sprinkle with shredded mozzarella and return to the oven to bake uncovered for an additional 10 minutes.
Did you make this recipe?
Share it with me on Instagram and make sure to follow me on Pinterest for more recipes.
Look how colorful those peppers are!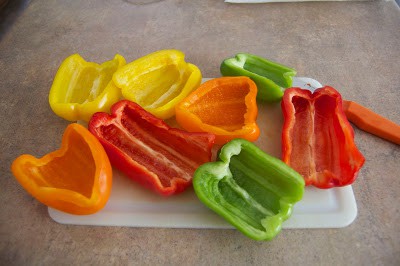 I rate everything I make on a scale of 1-4 with 4 being the best and these Quinoa, Black Bean, and Turkey Stuffed Peppers earned 3 1/2 rolling pins!
As I said, we LOVED them! The quinoa was a great substitute for our typical rice, and all of the ingredients gave them so very much flavor! We very were excited that there were leftovers and my daughter was so happy that it was such a healthy dinner.
What, do I typically serve garbage for dinner? It's not like I'm feeding you McDonald's for crying out loud.
I also loved how this dish was so very colorful which makes it super duper extra healthy!
Right?! I KNEW you'd agree with me. Thanks so much for that!
The next time I make it I'll add the full 20 oz of turkey and halve the quinoa. There was so much quinoa that we couldn't really tell I had even put the turkey in.
Be sure to visit Jamie's blog and tell her I said hello! She's made a lot of fantastic dishes that I'm sure you'll want to try.
If you like these Quinoa, Black Bean, and Turkey Stuffed Peppers then you'll enjoy…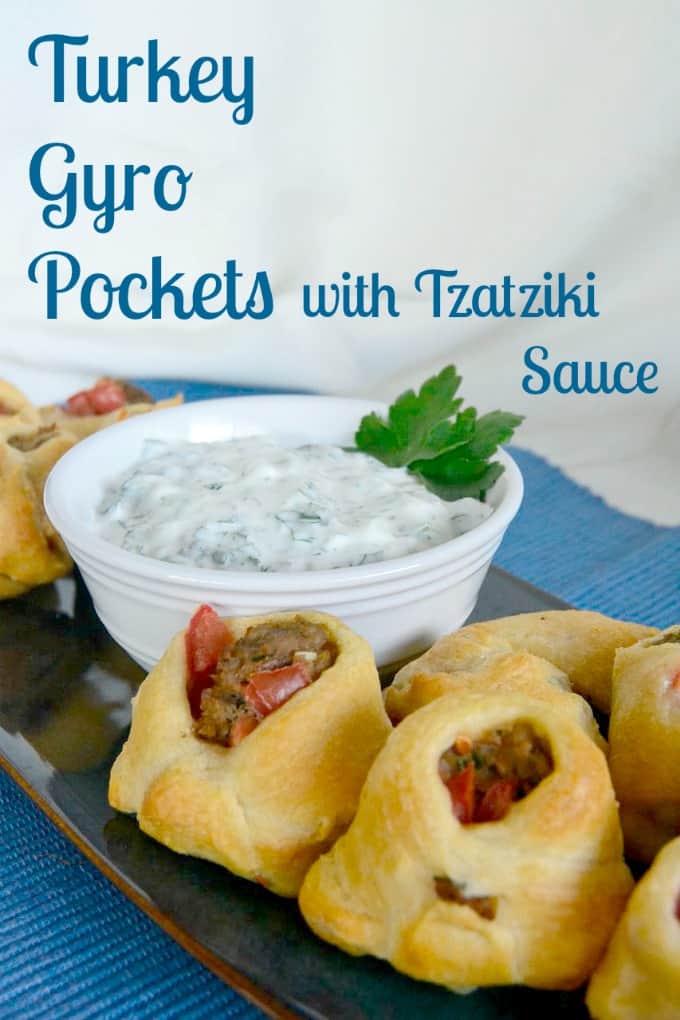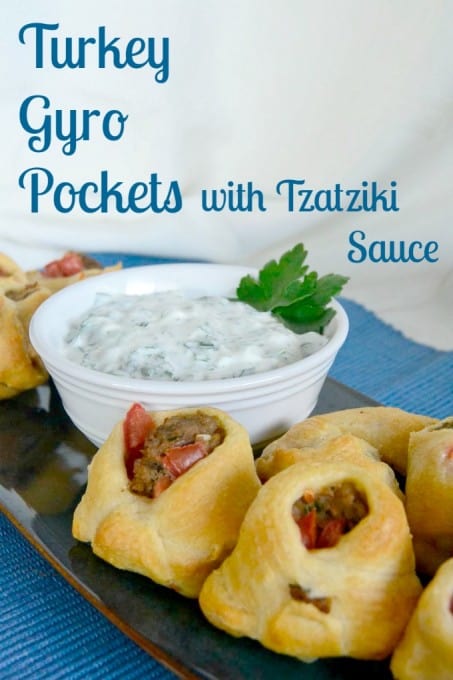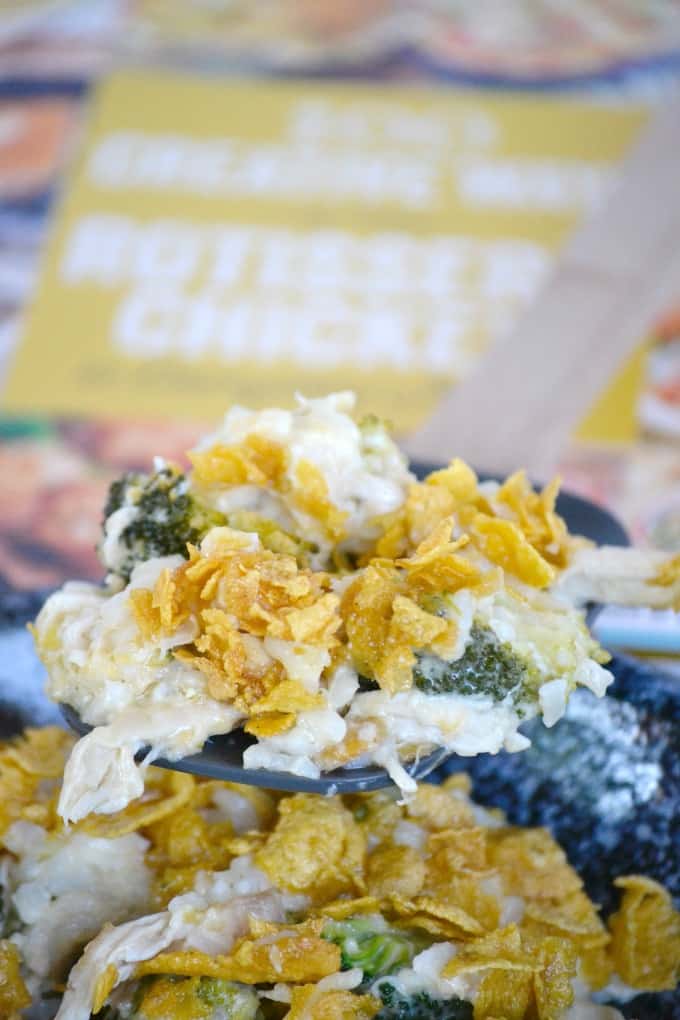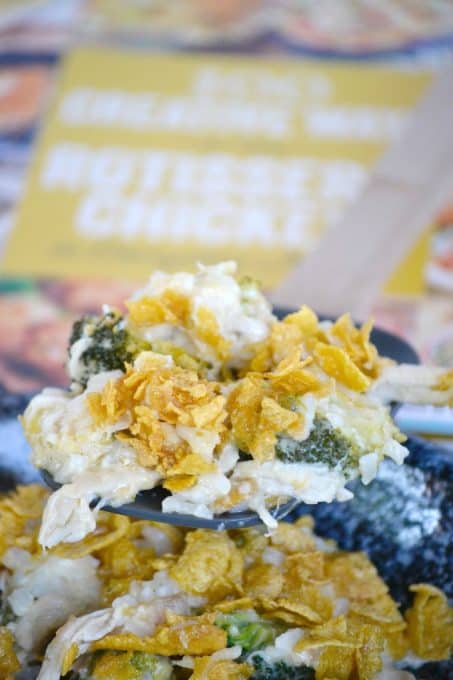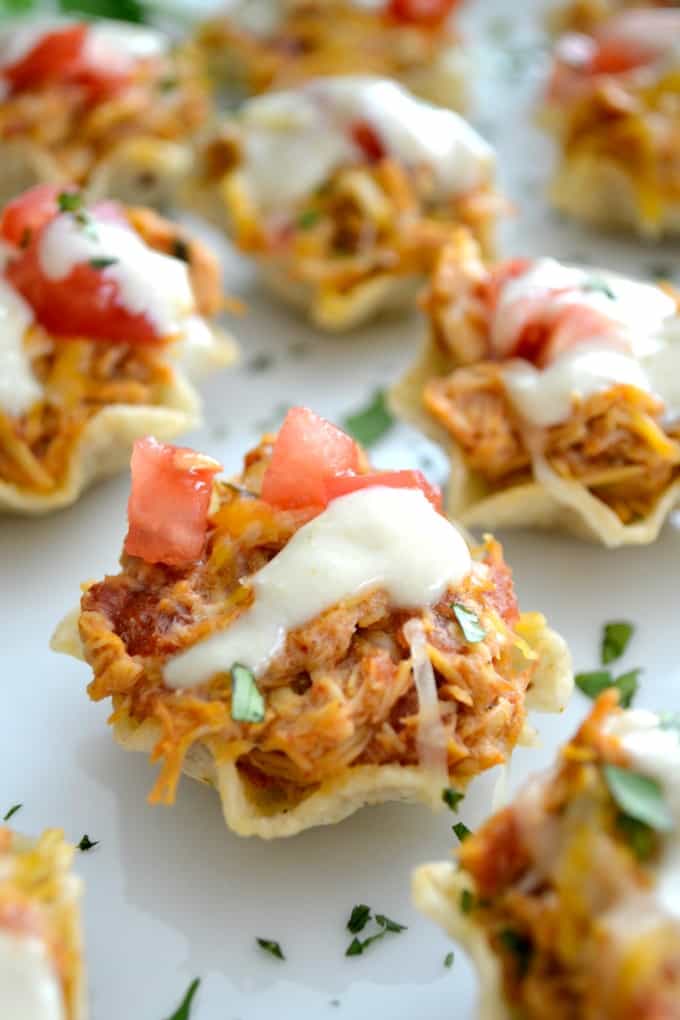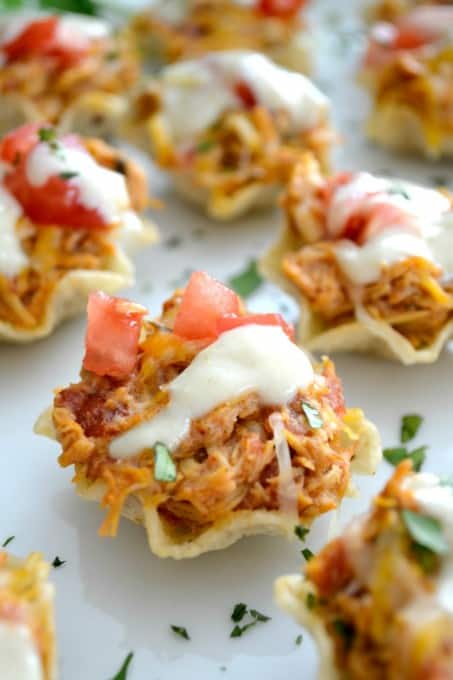 Reader Interactions