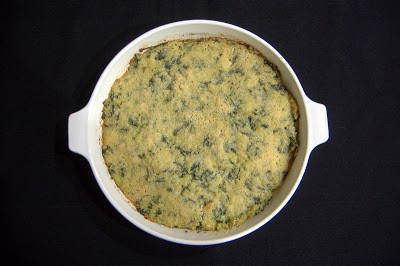 I wanted to make something on the healthier side tonight for dinner and was pressed for time because my son had his first track meet hence the lack of pictures for the prep.
I was making dinner with artificial lighting anyway tonight as you can see and that doesn't make for very good photos. I am NOT happy with the way they turned out, but I don't want to put up a post without pictures.
Tomorrow some appetizing pictures!
Recipe adapted from The New York Times – Recipes for Health
Baked Spinach and Gruyere Quinoa – serves 4-6
3 tablespoons olive oil
1 medium onion, chopped
2 large garlic cloves, minced
1 6oz. bag spinach, chopped
4 cups cooked quinoa (1 cup uncooked)
2 large eggs
3/4 cup Gruyere cheese, grated
1 1/2 teaspoons fresh sage, chopped
1/4 cup Parmesan cheese, grated
Preheat oven to 400 degrees F. Prepare a 2-quart baking dish by spraying it with cooking spray.
To cook quinoa
1 cup quinoa
3 cups chicken stock
1/2 teaspoon salt plus more to taste
Place quinoa in a strainer and rinse until the water runs clear.
In a medium saucepan, bring the chicken stock to a boil. Add the salt and quinoa. Return to boil and reduce heat to low. Cover and simmer for 15 minutes until quinoa is tender and translucent. Each grain will also show a little thread when it is fully cooked.
Drain and return to the pot.
Cover the pot with a clean dish towel and place the lid over it. Let the pan sit for 10 minutes without being disturbed.
Assembly
In a large skillet over medium-high heat, place 2 tablespoons of olive oil. Saute onion and garlic until tender and slightly translucent, about 3-4 minutes.
Add chopped spinach, salt and pepper to taste, and saute until wilted. Remove from heat and set aside to cool.
In a large bowl, beat eggs. Add 1/2 teaspoon salt. Add the spinach mixture, quinoa, Gruyere cheese and sage. Add freshly ground pepper.
Pour mixture into the prepared baking dish.
Sprinkle Parmesan cheese evenly over the top. Drizzle with remaining tablespoon of olive oil.
Bake for 25 minutes until top is golden.
Remove from oven and allow to cool 5 minutes before serving.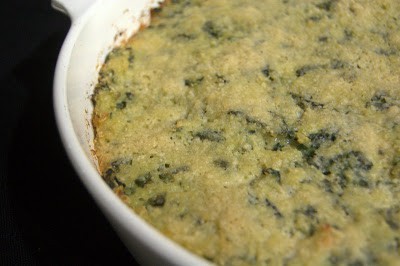 I rate everything I bake on a scale of 1-4 with 4 being the best and this Baked Spinach and Cheese Quinoa earned 3 1/2 rolling pins.
The combination of flavors was quite delicious, the spinach, garlic, onion, cheeses, and quinoa blended perfectly to make a wonderful dish.
This is the first time I've cooked/baked with quinoa and I am definitely interested in finding other ways I can add this grain to our menu.
This also made the house smell really good while it was baking.
I 'm so glad we tried something different for a change. It's great to be able to try something new and LIKE it!
Woo Hoo!
I give you BIG baking hugs and muffins!!