Peanut Butter Toffee – saltine crackers topped with a melted butter and dark brown sugar mixture and topped with peanut butter chips.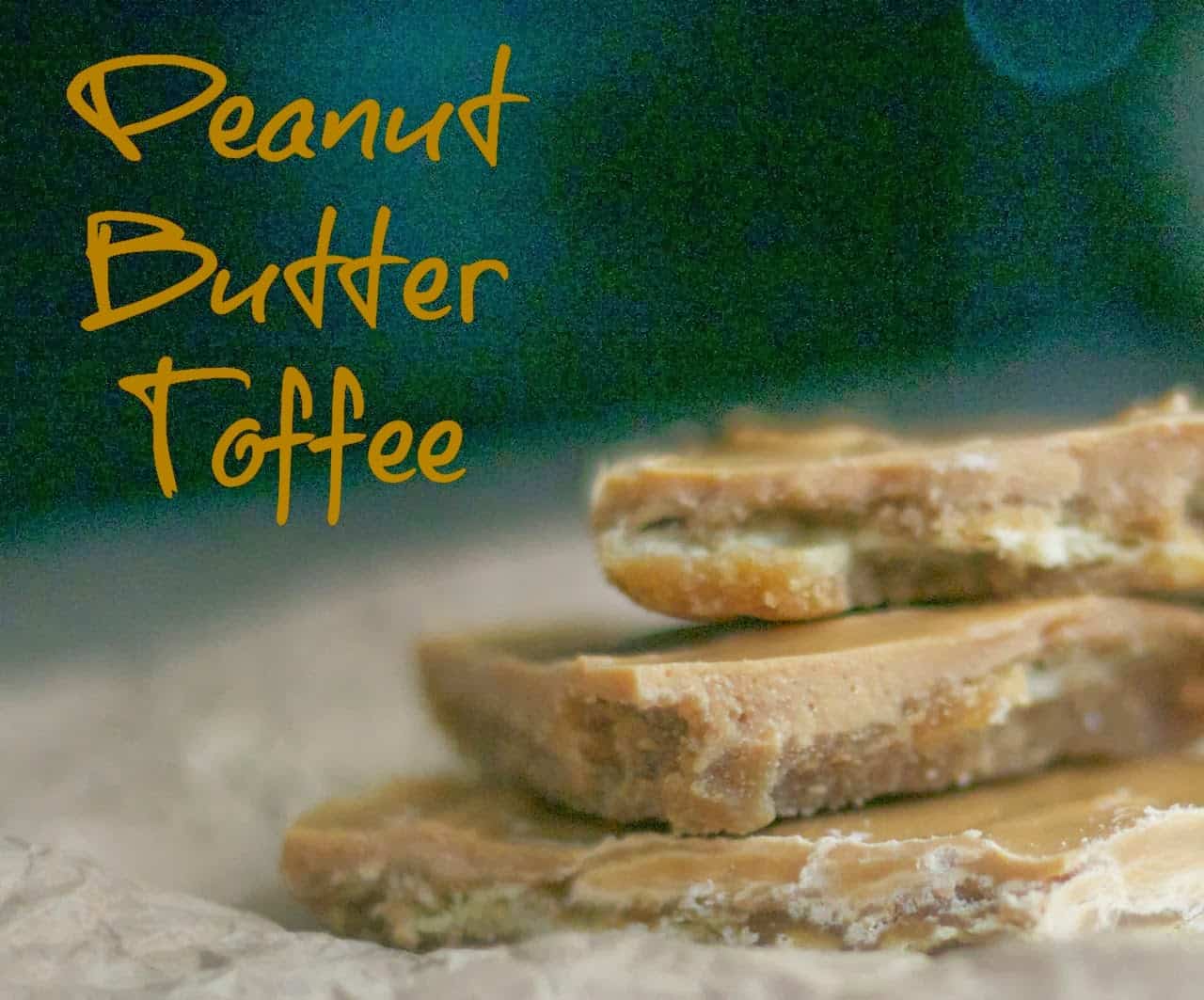 I'm not feeling very well. I've got the flu – achy, feverish, coughing and just all around miserable. But I baked! And since I'm only thirteen days into this, I couldn't very well skip a day this early. The good part about this toffee recipe is that they can be stored in an airtight container for two weeks at room temperature, or in the freezer for up to four months. Yeah! FOUR MONTHS!
SAVE THIS PEANUT BUTTER TOFFEE TO YOUR FAVORITE PINTEREST BOARD!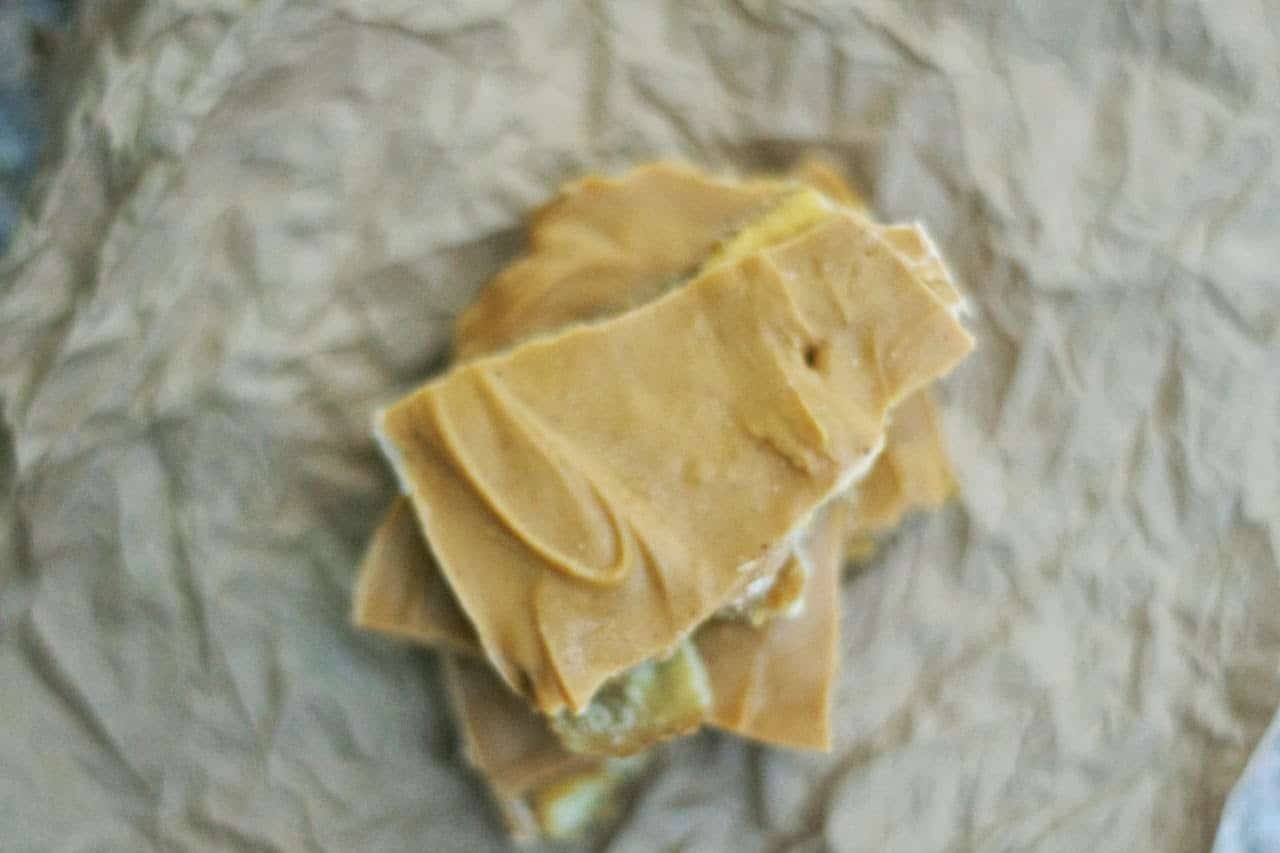 We'll see what tomorrow brings. I've seen this on Pinterest multiple times and used this recipe from Averie Cooks.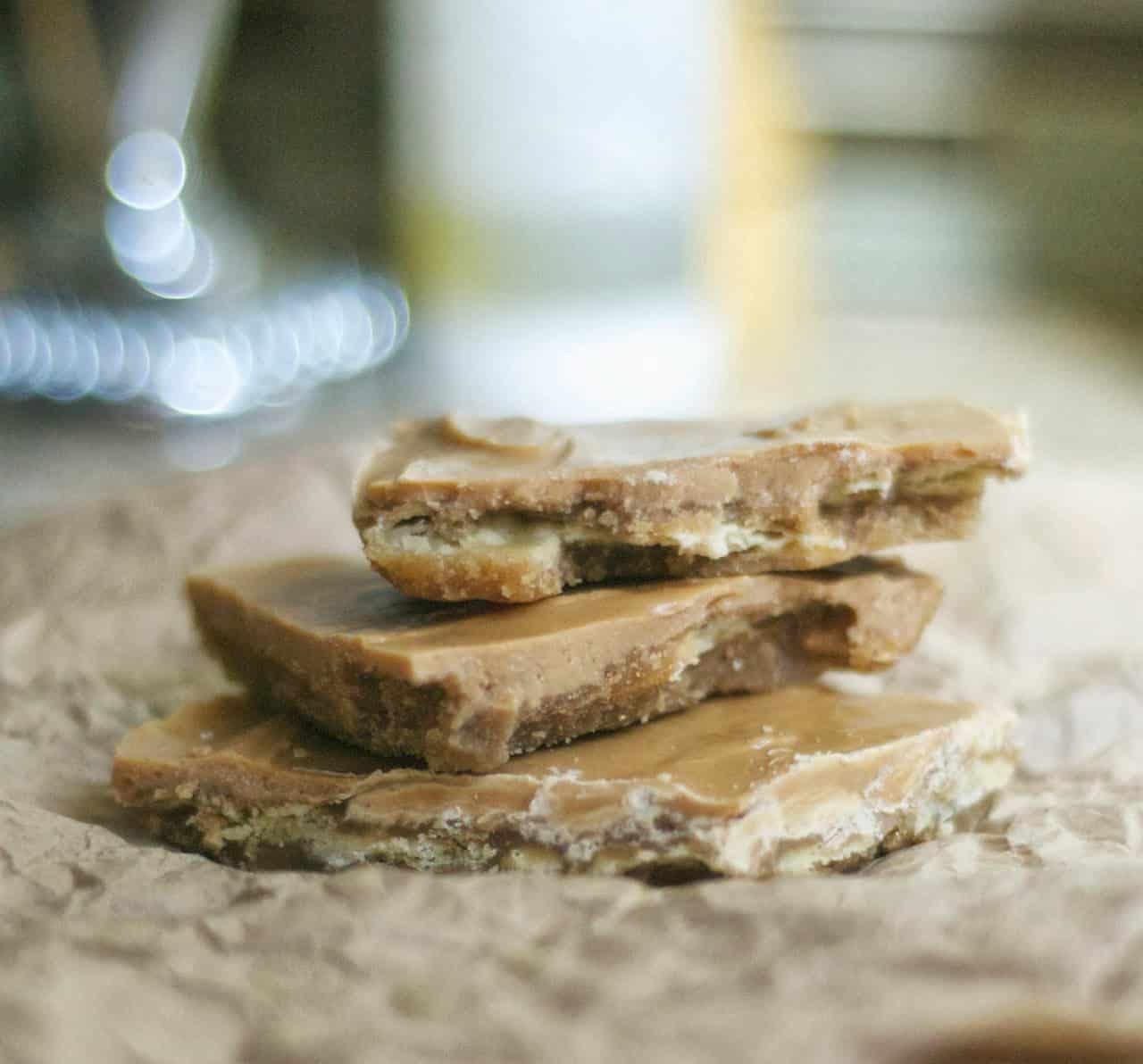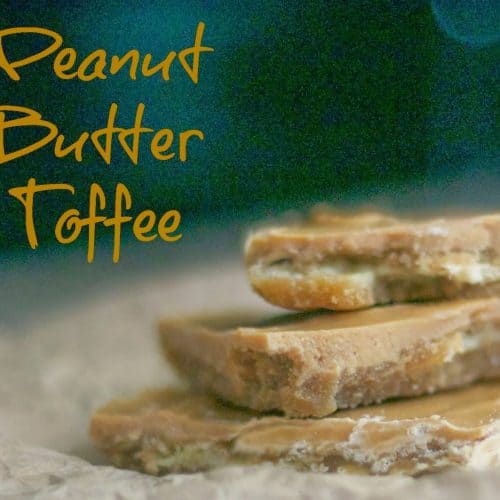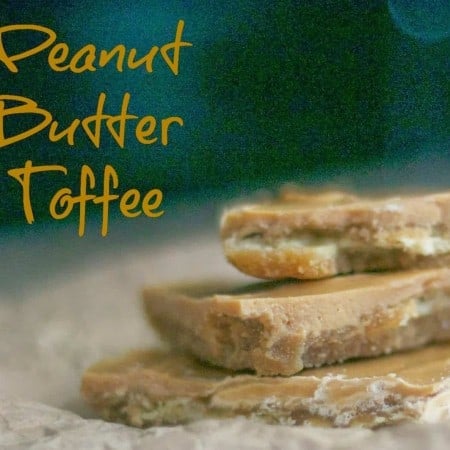 Ingredients
30 saltine crackers
1 cup (2 sticks) unsalted butter
1 cup packed dark brown sugar
½ teaspoon vanilla
1 ⅔ cups (1 package) Reese's Peanut Butter Chips
Instructions
Preheat oven to 350 degrees F. Prepare a 9 X 13-inch baking dish by lining it with tin foil and generously coating it with cooking spray.

Put the saltine crackers in the bottom of the prepared baking dish, making sure they are in a single layer.

Place butter and the brown sugar in a small saucepan. Stir constantly as you bring the mixture to a boil.

Upon reaching a boil, lower the heat and allow to simmer for 3-5 minutes, uncovered until mixture has slightly thickened.

Stir mixture frequently to prevent it from burning or scorching. When the mixture has thickened, remove it from heat and wait for 30 seconds before stirring in the vanilla extract.

Pour mixture over the saltines and spread so that they are completely covered.

Bake for 5-7 minutes, or until brown sugar mixture begins to bubble. Upon removing from the oven, allow to sit for 3-5 minutes before sprinkling peanut butter chips over the toffee mixture.

Let the chips sit for 3-5 minutes so that they may soften. Spread to cover toffee mixture and allow to cool completely and harden before breaking apart to serve.
Nutrition
Calories: 2081kcal | Carbohydrates: 67g | Protein: 10g | Fat: 199g | Saturated Fat: 123g | Cholesterol: 508mg | Sodium: 945mg | Potassium: 199mg | Fiber: 2g | Sugar: 2g | Vitamin A: 5915IU | Calcium: 76mg | Iron: 4.6mg
Did you make this recipe?
Share it with me on Instagram and make sure to follow me on Pinterest for more recipes.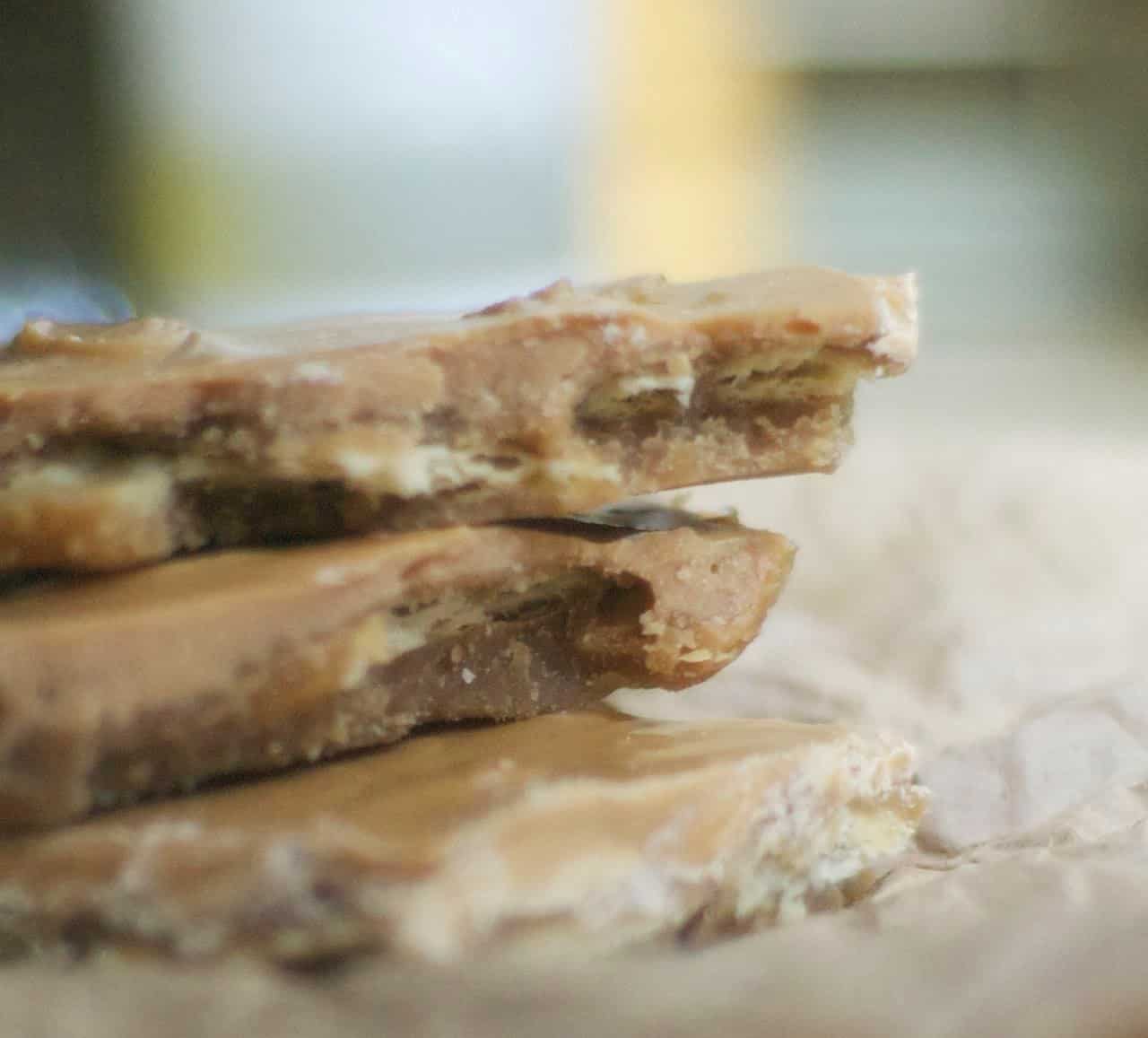 I rate everything I make on a scale of 1-4 with 4 being the best and this Peanut Butter Toffee earned…I really don't know what to give it because I really didn't feel like eating any. There was just no appetite and no desire to eat any sweets. Next time I'd like to make it with semi-sweet chocolate chips.
Let your sweet tooth rejoice in these awesome 365-day recipes!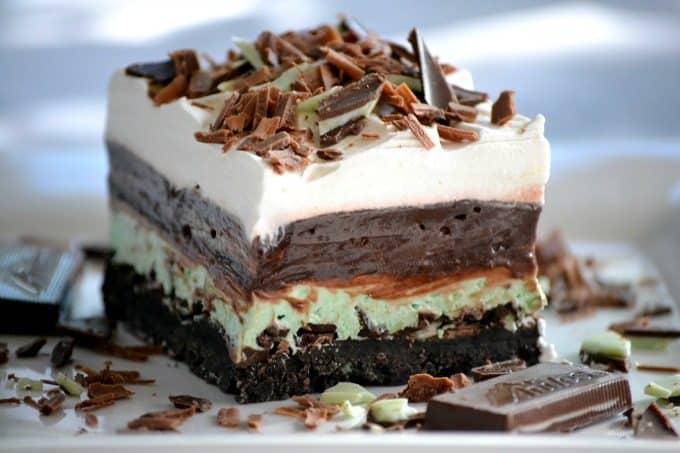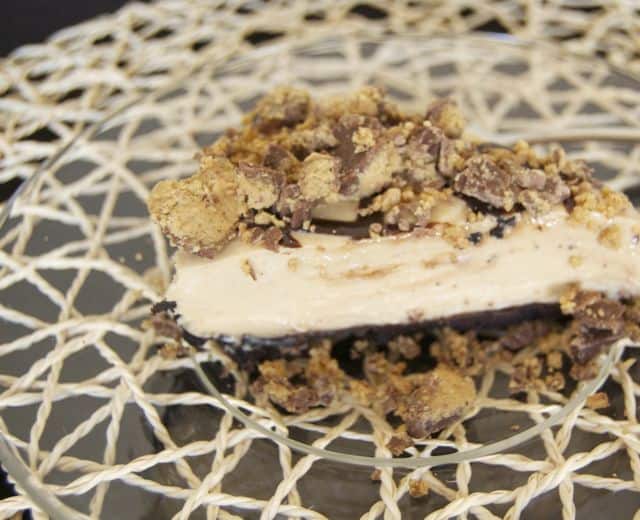 The good news…I've just been told that there was a mistake in the schedule at work and I won't have to go in tomorrow, so I just plan on sleeping all day.
Reader Interactions