Biscoff Toffee Bark – creamy Biscoff cookie spread, toffee bits, and melted white chocolate chips make up this easy and delicious treat that is wonderful for gift giving or keeping for yourself!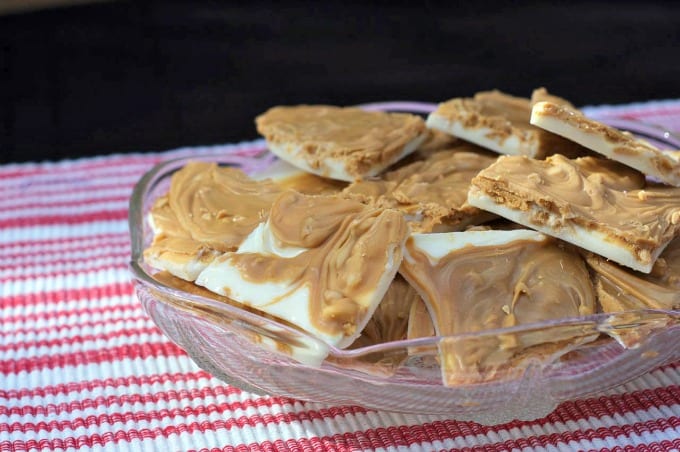 It's that time of year for giving!!
I have so much more fun giving gifts as opposed to receiving them.
I just love watching the reaction of my kids and husband when they open a present they really want. Or, if it's something I . know they can really use.
You know, those practical things that they won't buy for themselves, but something they could really benefit from?
Of course, right now none of those types of gifts come to mind, but I think that the absolute BEST gift I've ever given any of them was the one year the Mr. was in a car accident.
Don't worry, he was ok, walked away without a scratch, and damaged the car only slightly. He was extremely fortunate because it could have been much worse. The circumstance was that he took a corner a tad too fast one night, slid on some sand and salt that had been put down on the roads, and parked himself up against a telephone pole.
So…me being the humorous person that I am and it being the holidays, I decided this was the perfect opportunity to give him the Christmas present of a lifetime.
SAVE THIS TOFFEE BARK TO YOUR FAVORITE PINTEREST BOARD!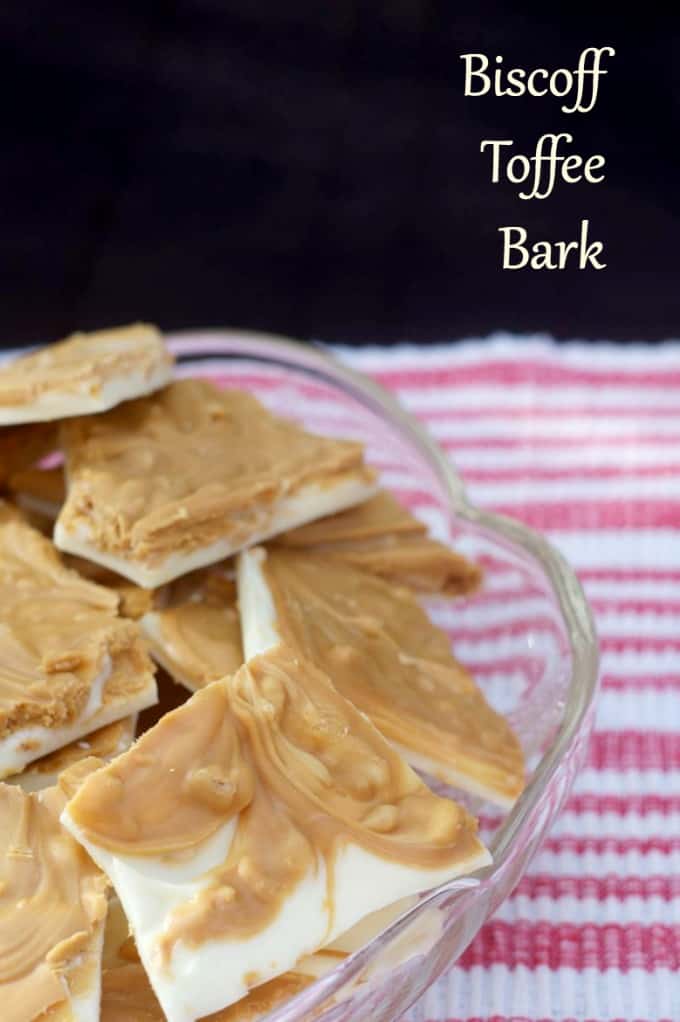 A LOT of thought and care went into this puppy. No, it wasn't an actual honest-to-goodness puppy, it was THE gift we still talk about to this day. It was my piece de resistance, a diorama.
Have you ever made a diorama? You know that shoebox or container of some sort that's filled with 3-D items that portray a scene? BINGO! It was one of those. Putting it together brought me right back to high school.
I wrapped it up all pretty like and told him to be very gentle when opening it. He did but did not find it at all amusing when he was able to see the whole thing.
I so painstakingly recreated the scene – the rock wall around the yard, the trees, grass, and scattered sand around the constructions paper road. I even used one of my son's Matchbox cars to resemble the hubby's car as best I could.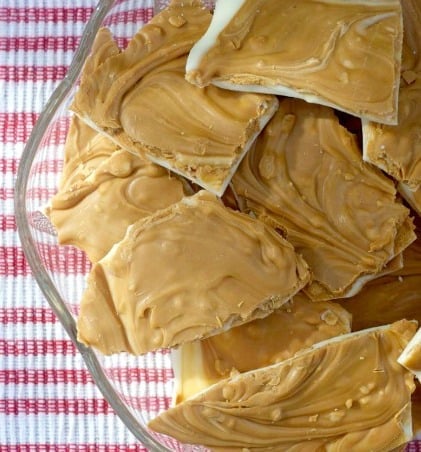 See?! THOUGHT went into this!!
And was it appreciated? Well, no, not at the time, he quickly discarded it. However, it was a gift for the books and as I said, he does still talk about it to this day. Some gifts just leave such an impression with people that they won't soon be forgotten.
Like this Biscoff Toffee Bark.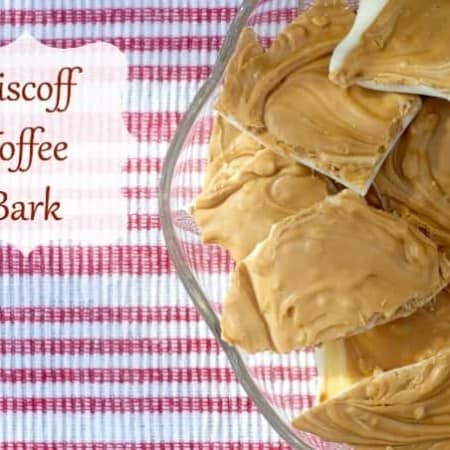 Ingredients
2 12 ounce packages white chocolate chips
½ cup toffee bits
1 cup Biscoff Creamy Spread
Instructions
Prepare a large rimmed baking sheet by lining it with parchment.

Melt the white chocolate chips by placing them into a medium mixing bowl set over a pan of simmering water or by using a double-boiler.

Pour the melted chocolate onto the parchment and with an offset spatula, evenly spread it to all sides of the baking sheet.

Scatter the toffee bits over the chocolate.

Place dollops of the Biscoff on top of the white chocolate and toffee, and spread.

Run a knife throughout the mixture to make swirls and to mix the contents together.

Place baking sheet into the refrigerator to set for at least an hour.

Break apart to pieces and share!
Did you make this recipe?
Share it with me on Instagram and make sure to follow me on Pinterest for more recipes.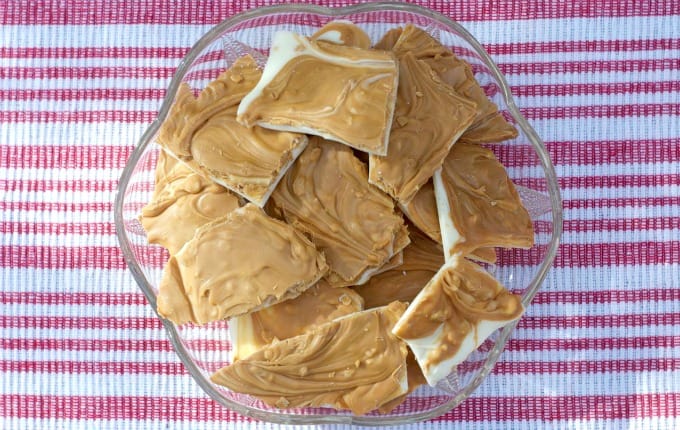 I rate everything I make on a scale of 1 – 4 and this Biscoff Toffee Bark earned 3 1/2 rolling pins!
There is nothing like Biscoff in a dessert recipe. Just something special about it.
Interested in more sweet treats? Here are some that no one can resist!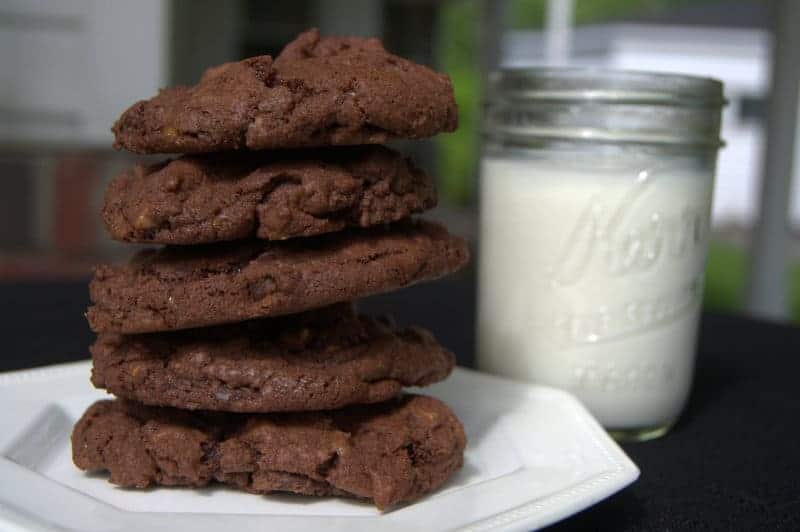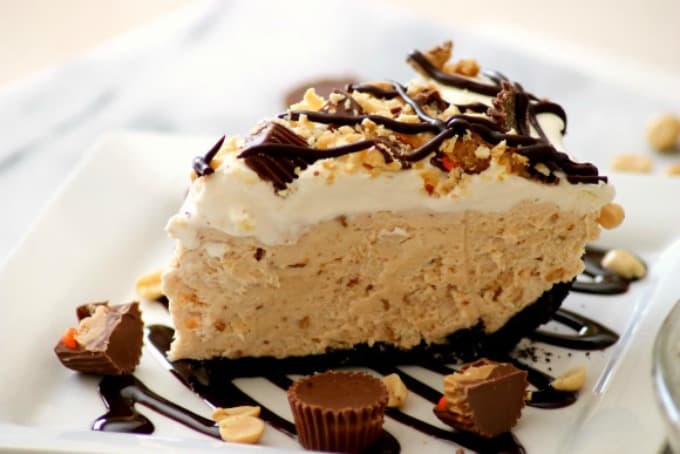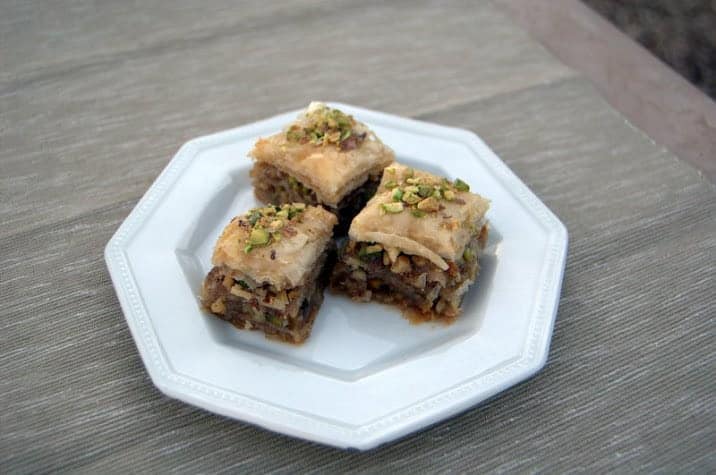 This is SO easy and SO delicious and will be a great addition to your holiday dessert table, alongside those cookies on trays, or even as gifts for teachers!
Reader Interactions