Edamame Guacamole combines two of your favorite appetizers into one delicious recipe. With edamame, avocado, red onion, cumin, cilantro and a touch of fresh ginger, this is a guacamole unlike any you've tried. Let's dip those chips!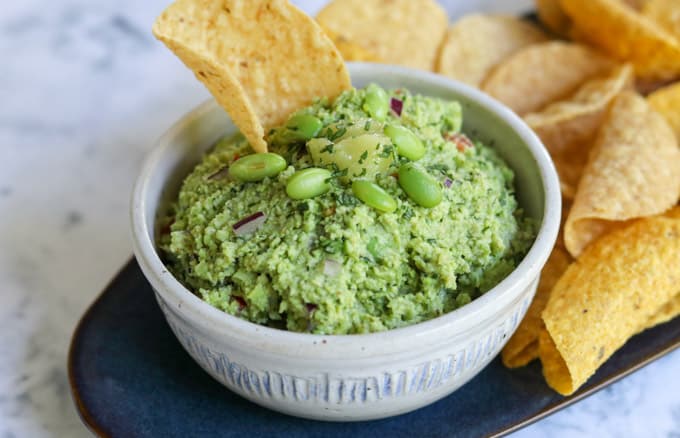 Today's post is a special one.
I am proud to be partnering with the United Soybean Board and Best Food Facts to bring you this sponsored post. As always, all opinions are my own.
Throughout my life, I've always been grateful for food.
It's delicious.
It's comfort.
It helps sustain us.
Since I started 365 Days of Baking and More back in January 2011, I now appreciate it even more so.
I've learned that every meal we eat uses ingredients grown on a farm.
I mean, I knew that. But I didn't really know that.
It was something I most definitely took for granted.
Consequently, I now have great respect for our farmers, their families, and the work they do 24/7.
SAVE THIS GUACAMOLE WITH EDAMAME AND GINGER TO YOUR FAVORITE PINTEREST BOARD!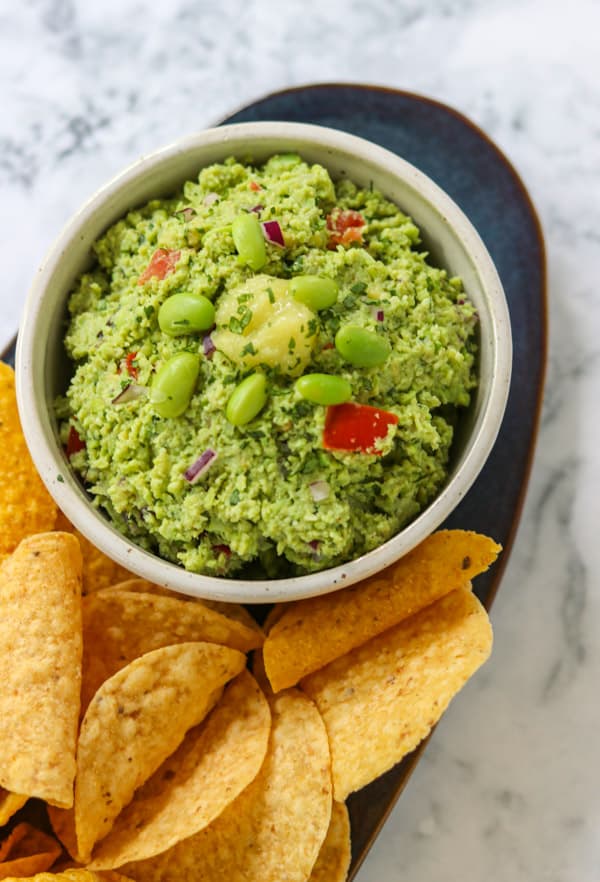 Last month, I, along with Lisa of Simple Joy and Jocelyn of Inside BruCrew Life had the opportunity to talk with a group of experts via Zoom on sustainable farming.
Brent Renner, and Dave Walton, two soybean farmers in Iowa, told us about their farming methods and steps they are taking to sustain their farms.
We also spoke with Janet Helms, Global Sustainability Developer of the Inter IKEA Group, and Shannon Tolliver, Social Responsibility and Environmental Sustainability Manager for White Castle System, Inc.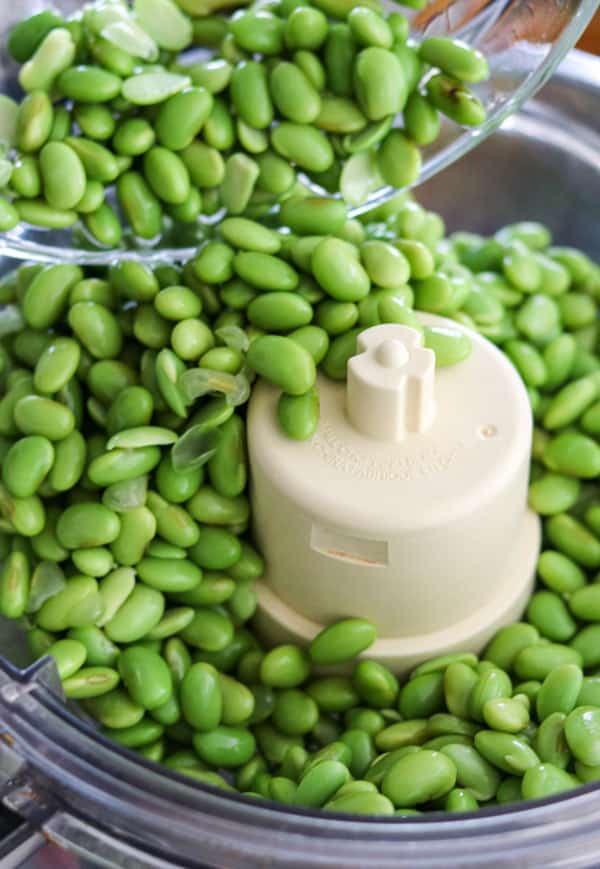 I've always found it so fascinating to talk to farmers and hear their stories.
They are always so passionate about what they do, have an incredible work ethic, and such a strong commitment to their land, and animals they raise.
It also important to them that they deliver the best quality products they can to consumers.
Time and time again I've heard them talk about being good stewards, and doing the best the can for both their land and community around them while still providing for their family.
And always at the forefront of those conversations is sustainability.
It is such an important topic and needs to remain a priority.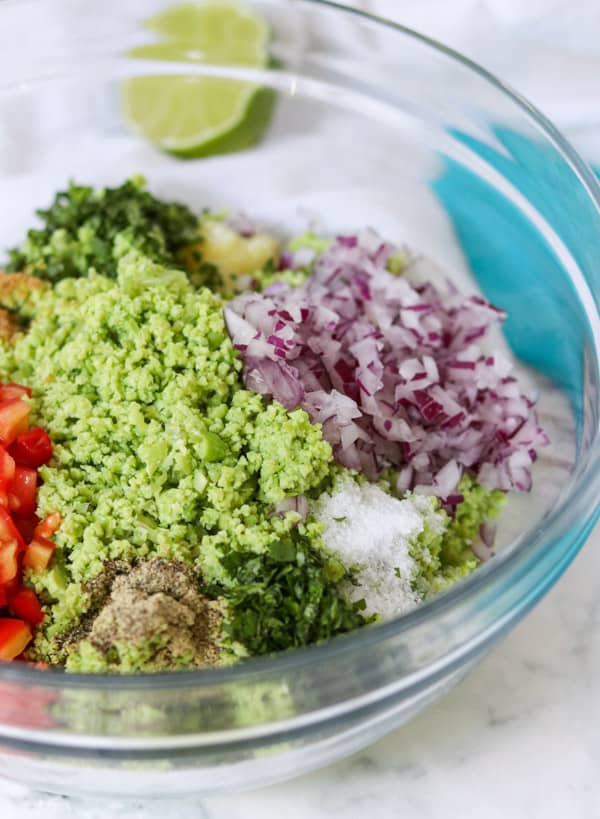 A common goal of many, if not all of the farmers I've spoken to over the years, including Brent and Dave, is to leave their land better than they received it.
Every year they improve they way they farm through a variety of ways including data collection, technology including GPS, equipment, and tilling practices.
Speaking with all four of the experts on our call, I was impressed to hear that companies such as IKEA and White Castle along with so many others, have taken steps to help with sustainability.
They are reducing the carbon footprint of their companies, helping to develop the communities around small farmers who supply them, work with their suppliers to make sustainability improvements, and so much more.
It's all so very fascinating.
Best Food Facts has a lot of interesting information about farming sustainability
I partnered with them in the past when I filmed the CRISPR videos!
They also are a great source for any questions you might have about food.
AND if you can't find what you're looking for, shoot them an email and ask!
They have many experts who will be able to help find what you're looking for.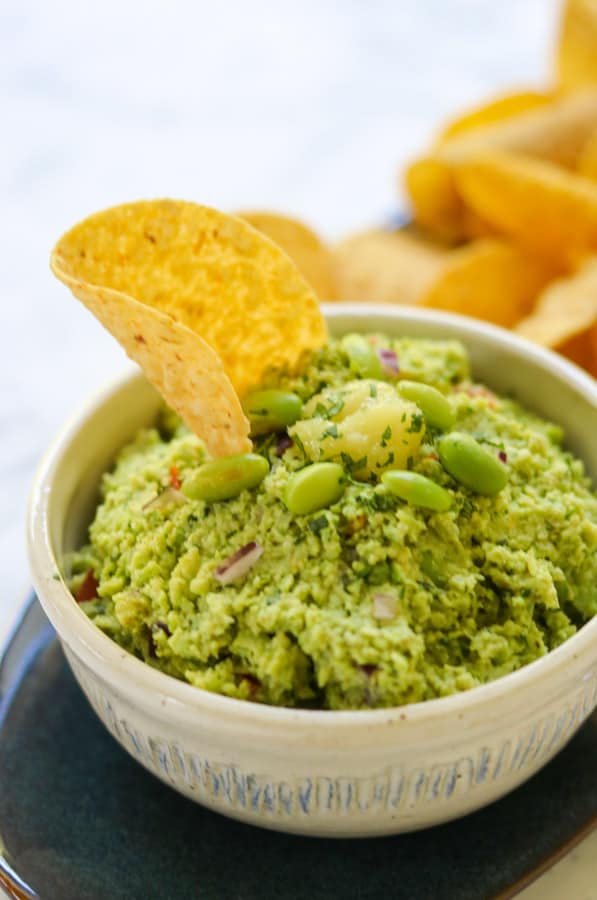 Now onto the recipe!
What do I need to make this Guacamole with edamame?
shelled edamame – you can buy the edamame in the pods, but it will require time to extract the beans , so save yourself some time and aggravation.
limes – you'll need the juice.
water – enough to make it a creamy consistency. You may not even need it, but you can add as much as you'd like little by little until you reach the desired result.
tomato – some people like it in guacamole, some do not. It's up to you!
red onion – you can also use white. I prefer the taste of the red in my guacamole.
fresh cilantro
kosher salt
pepper
cumin
freshly grated ginger – I buy the tubed fresh ginger in my grocery store's refrigerated produce section. You'll need about an inch if using the pieces, and about a ½ teaspoon if using ground. Feel free to add more or less to taste. Also, some pickled ginger on the top would be a nice touch, too!
avocado – you can use or omit
jalapeño(s) – these are optional. I typically leave them out because I don't like spicy foods. Occasionally, I'll take one for the team and put one in, more if I'm feeling really kind and generous. Haha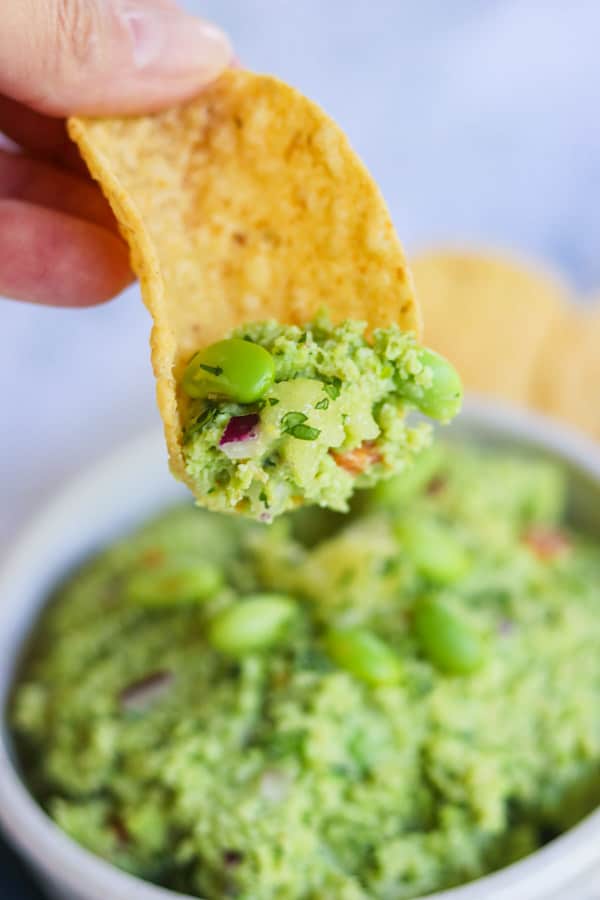 Can I make guacamole without avocado?
Of course, you can!
Just omit the avocado called for in the recipe, and use just the edamame and other ingredients.
I love this recipe, too because you can add more or less of all the other ingredients as you'd like.
Don't want the ginger? Omit it.
Want heat, or even more heat, add those jalapeños!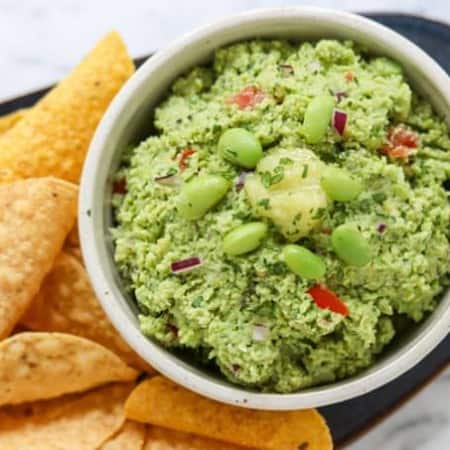 Edamame Guacamole combines two of your favorite appetizers into one delicious recipe. With edamame, avocado, red onion, cumin, cilantro and a touch of fresh ginger, this is a guacamole unlike any you've tried. Let's dip those chips!
Equipment
Food processor or blender

medium mixing bowl
Ingredients
16 ounces shelled edamame thawed
2 limes juiced
2-4 tablespoons water enough to make a creamy consistency, if necessary
1 plum or small tomato diced small
½ cup minced red onion
2 tablespoons chopped fresh cilantro
1½ teaspoons kosher salt
1 teaspoon black pepper
1 teaspoon cumin
1 teaspoon freshly grated ginger
1 avocado
1-2 jalapeño(s) seeded and diced small (optional)
Instructions
Place the thawed edamame into a food processor and pulse until ground. Add lime juice, and water if necessary to create a creamy consistency.

Put the tomato, onion, cilantro, salt, pepper, cumin, ginger into a medium bowl. Add the jalapeño(s), if desired.

Pour edamame into the bowl and mix everything until well combined.
Notes
This recipe makes 3 cups. For nutritional information, one serving is two tablespoons.
Nutrition
Serving: 1g | Calories: 41kcal | Carbohydrates: 4g | Protein: 2g | Fat: 2g | Saturated Fat: 1g | Sodium: 148mg | Potassium: 141mg | Fiber: 2g | Sugar: 1g | Vitamin A: 45IU | Vitamin C: 5mg | Calcium: 16mg | Iron: 1mg
Did you make this recipe?
Share it with me on Instagram and make sure to follow me on Pinterest for more recipes.
Interested in more soy based recipes?
These Pumpkin Muffins will be a delicious accompaniment to any Fall breakfast.
Smoothies are a great idea for breakfast and this Pineapple Coconut Smoothie might just make you feel like you're in the tropics.
Another idea is to set up a parfait bar. The kids love to add their own toppings.
Looking for an easy dinner? This Pad See Ew – Flat Noodles Stir-Fried in Soy Sauce is great for those busy weekdays or even weekend.
If you like Asian food, then you'll most definitely want to make these Pork Potstickers. They are OMG delicious! They are a bit time consuming, but so well worth it!
Reader Interactions