Whipped Rosemary Goat Cheese – a flavorful combination of goat cheese and rosemary, lightly sweetened with a touch of honey. It's perfect on crackers, salads or as a sandwich spread.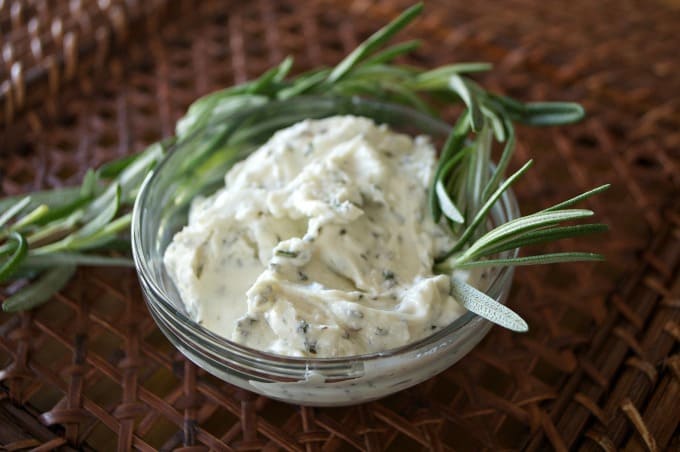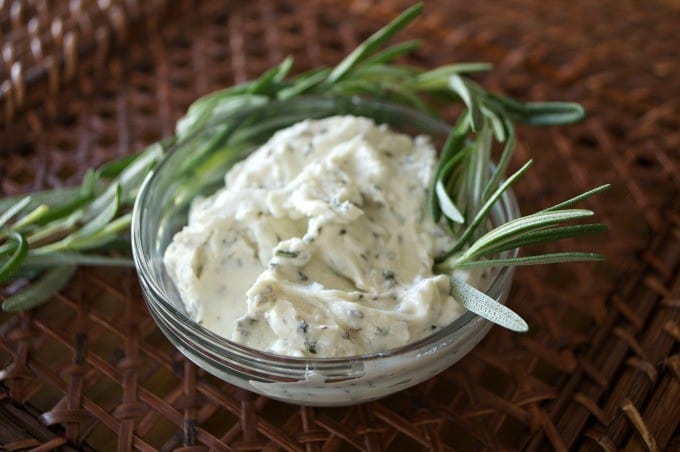 I had a very busy weekend. How about you?
I was able to visit Chicago for a fantastic blogger conference, Eat, Write, Retreat (EWR). If you're a blogger, I highly recommend it! It will be held in Los Angeles in April 2016, and it's so close I can drive, so I'll probably be attending.
I enjoyed it for many reasons. I was able to room with the super cool, Ashlee Marie from Ashlee Marie, of course! We'd met at a previous conference in February and hit it off, so when I heard she was going, I just knew we'd have a great time together, and we did! Check out her site.
She's SO very talented, makes beautiful cakes, crochets, has videos and wonderful things are on the horizon for her. I know you'll enjoy what you see!
Here's a picture of Ashlee eating at Mariano's during Parma's Prosciutto di Parma presentation. Photo credit – Dottie Foley Photography.
SAVE THIS GOAT CHEESE DIP TO YOUR FAVORITE PINTEREST BOARD!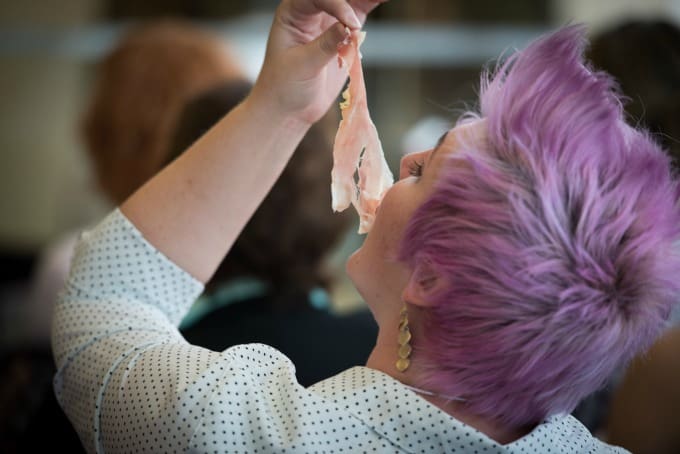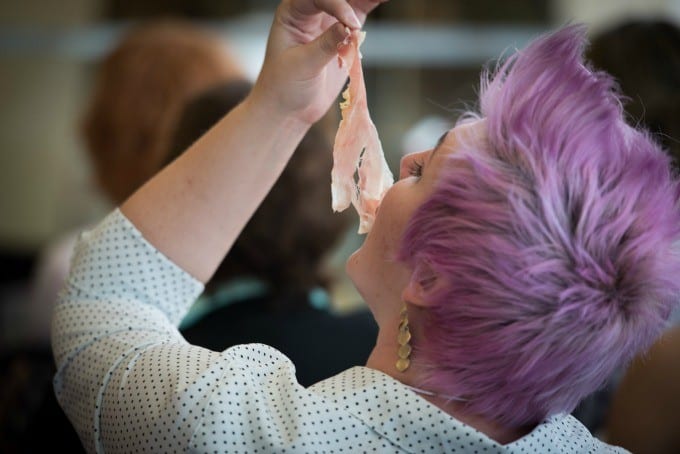 We were fortunate to listen to Mario Rizzotti, a judge for Iron Chef America, talk about "his baby" (the reason the meat is in a high chair- haha).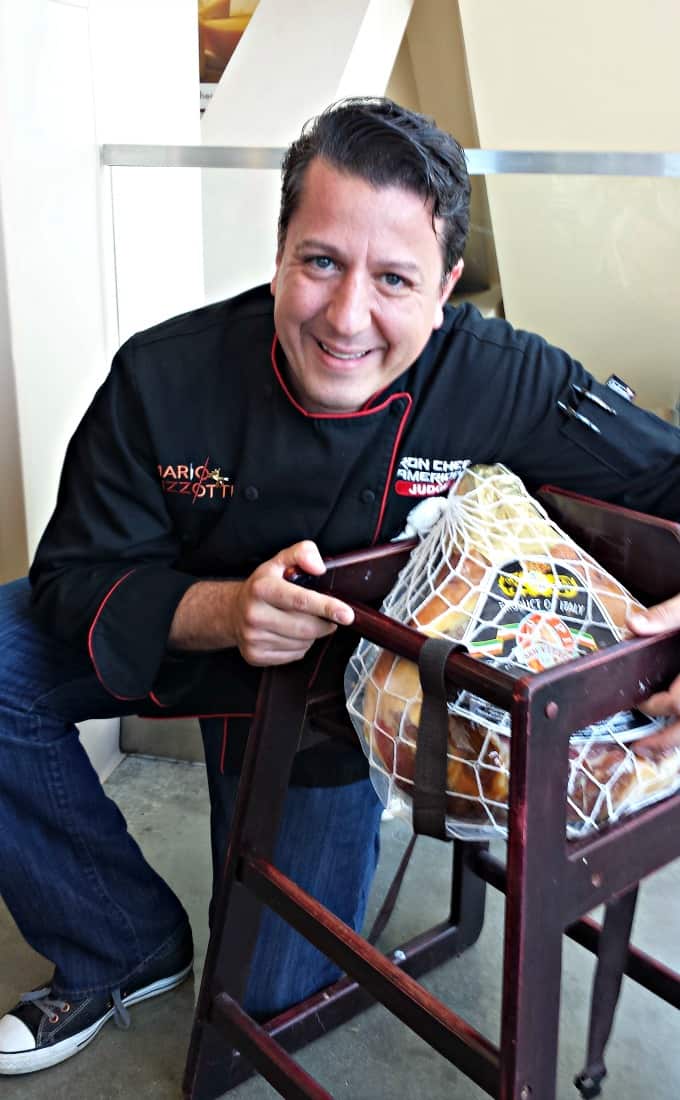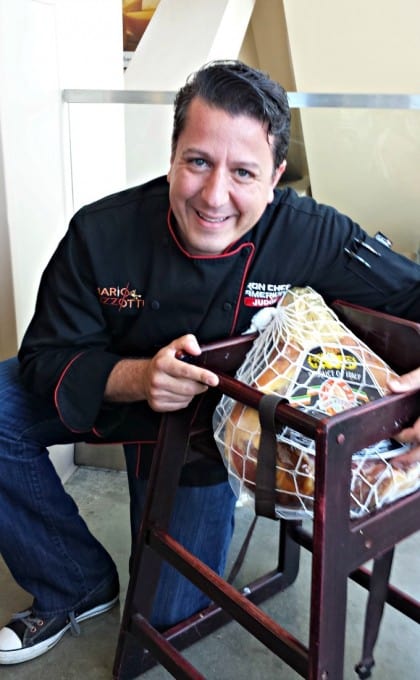 He discussed how it's produced and what to look for when you're buying it at the store. It needs to say 'Product of Italy' for it to be authentic and you want it to be sliced so thin that you can almost see through it.
Oh, and don't trim the fat off of it because that balances out the saltiness. It will be sweet when you first taste it, and then will be salty. I don't know the first thing about prosciutto, so it was great to hear about it and the taste was unlike any prosciutto I'd had previously. This stuff is the real deal!
If you like this check out these other posts from some favorite sites!
I was able to hang out with friends I've been friends with online for literally years and made quite a few new ones as well. We had LOTS of laughs and stayed up late every night chatting. It was tremendous and so wonderful to connect with such fantastic, knowledgeable, talented and inspiring women.
There was such an incredible amount of excitement and energy that I returned highly motivated and eager to do things I've been putting off.
Here are a few pictures I took of the trip. To see a few others, follow me on Instagram!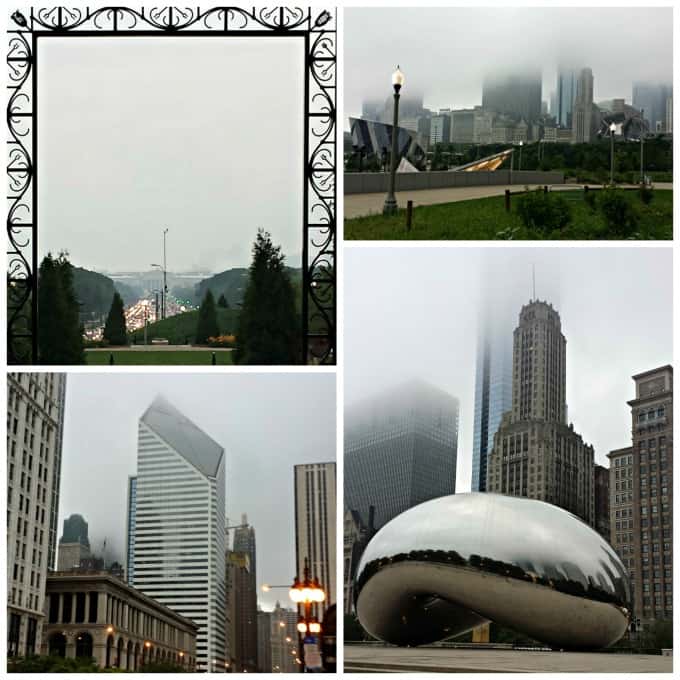 I've been to three conferences so far and I found EWR to be the most beneficial. I was able to connect with quite a few of the brands who sponsored the retreat, so be on the look-out for great and delicious things to come in the future.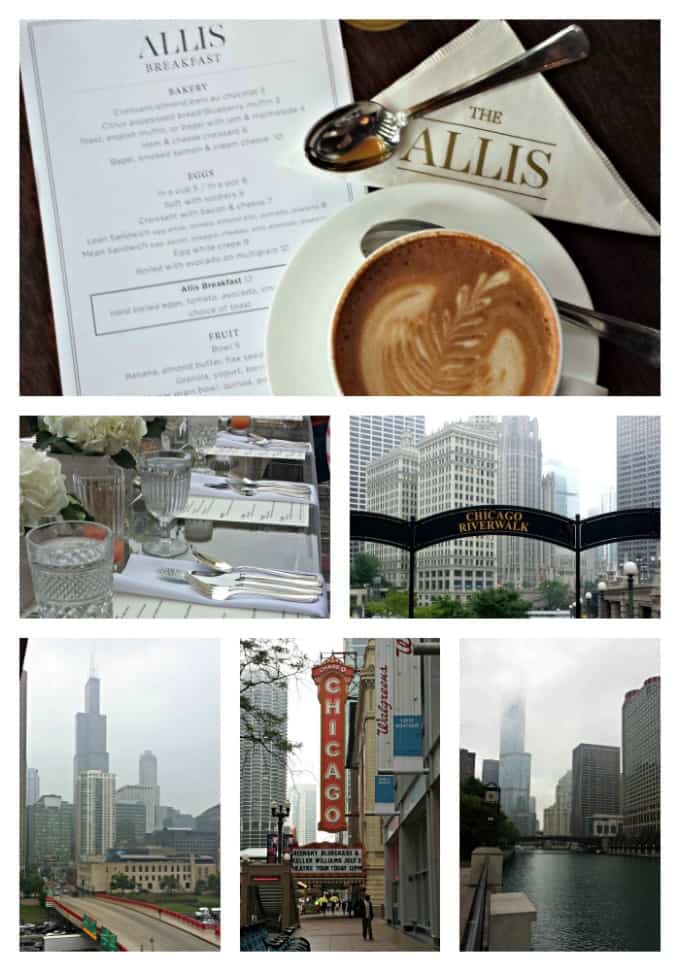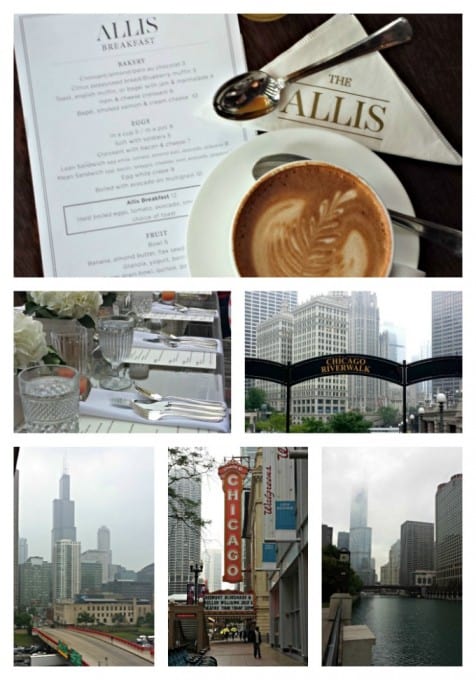 If you're a seasoned (ok, pun intended 😉 ) food blogger or if you're just starting out, this would be a great conference to attend. There's something for everyone and I don't think any of the content was too basic or too involved for any of us to at least walk away with something beneficial. I know I took quite a few notes that I'll be referring to again and again.
A BIG thank you to our two fearless leaders who put Eat, Write, Retreat '15 together, Casey Benedict and Robyn Webb (pictured – photo credit Dottie Foley Photography). They did a phenomenal job with venues, speakers and events, and I'm looking forward to next year!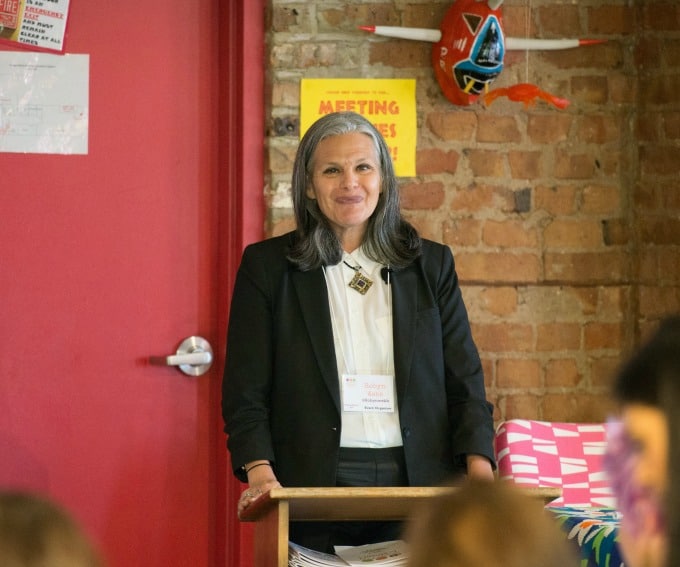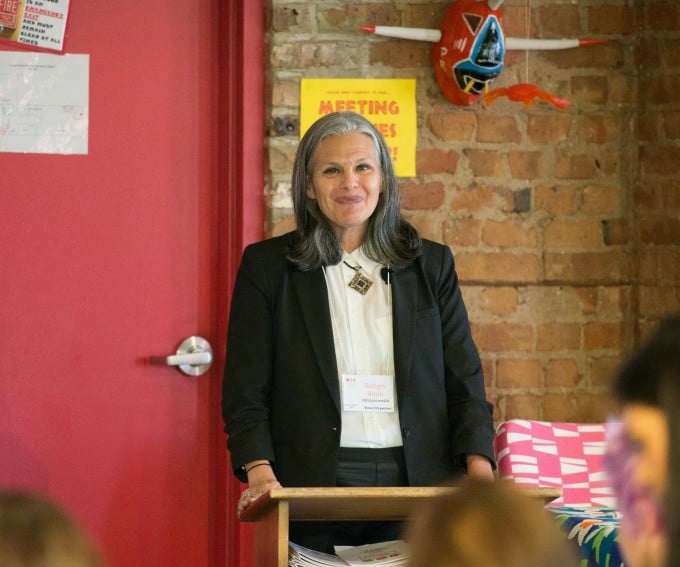 What might this have to do with goat cheese you ask? Absolutely nothing, unless you want to find the connection between this recipe and the goat cheese cheesecake that was available for dessert on Friday night. I opted for the warm chocolate chip cookies, of course. 😉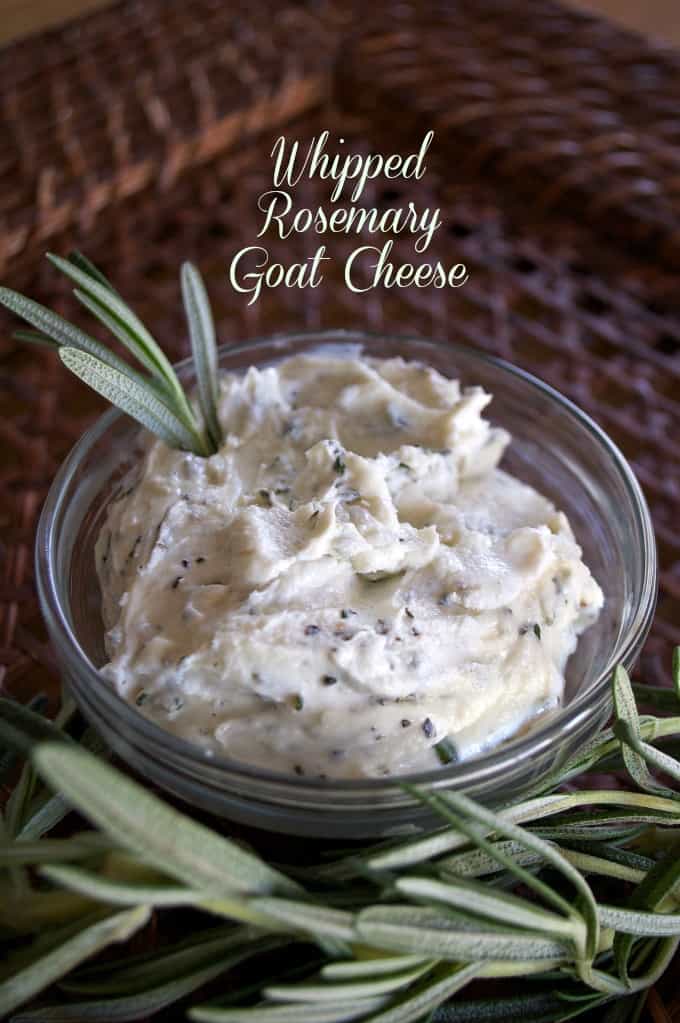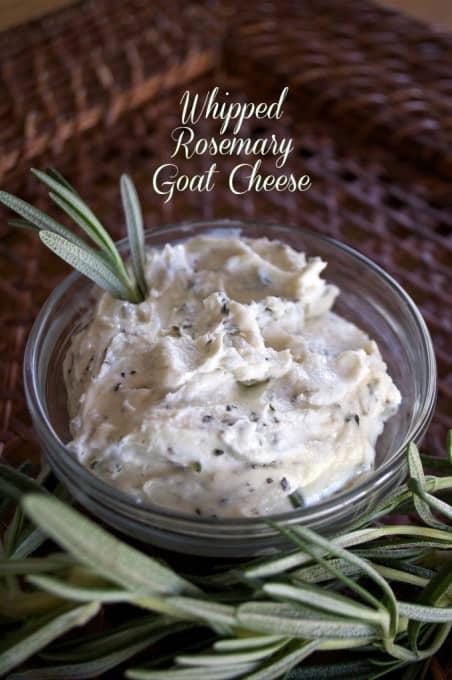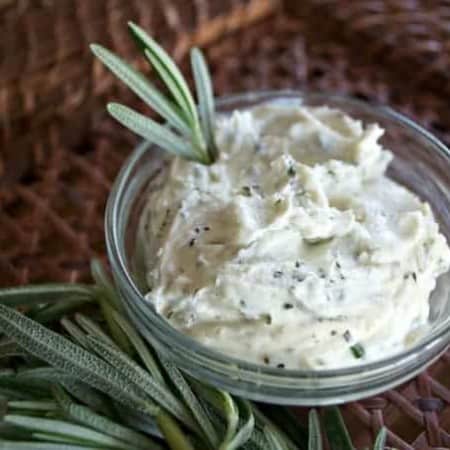 Whipped Rosemary Goat Cheese
Ingredients
4 ounces goat cheese
1 tablespoon freshly chopped rosemary
1 ½ teaspoons honey
¼ teaspoon salt
a pinch of freshly ground black pepper
Instructions
Combine all ingredients in a mixing bowl and beat for on medium speed for 2 - 3 minutes.
Did you make this recipe?
Share it with me on Instagram and make sure to follow me on Pinterest for more recipes.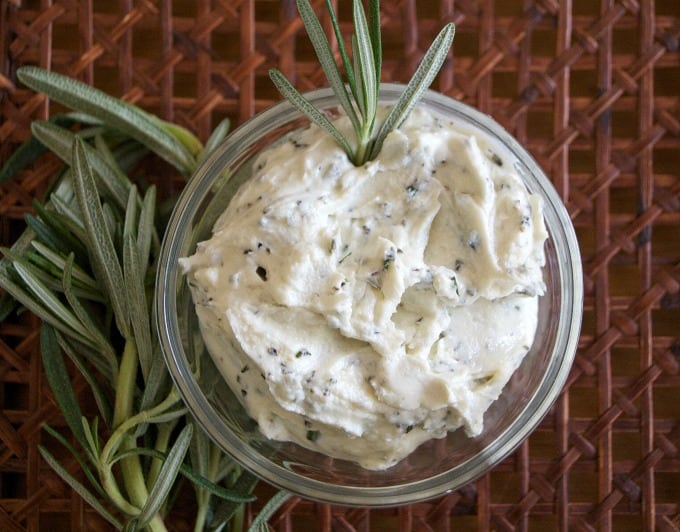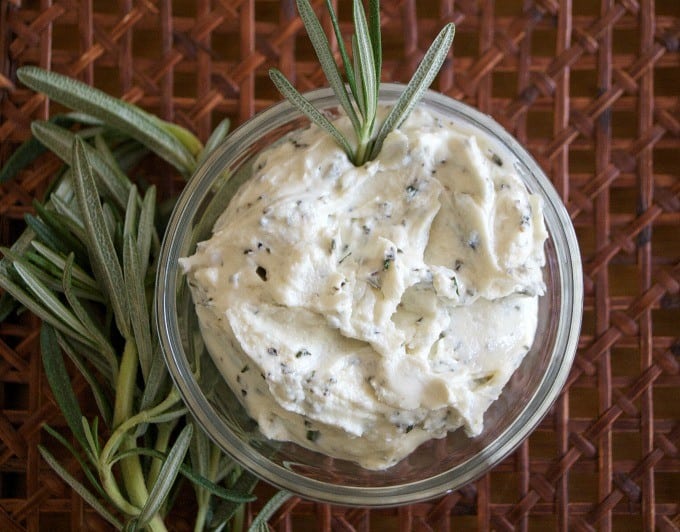 I rate everything I make on a scale of 1 – 4 with 4 being the best and this Whipped Rosemary Goat Cheese earned 3 1/2 rolling pins. Goat cheese by itself is a favorite o' mine, and this stuff was DA BOMB!! Lightly sweetened and that fresh rosemary just added SO much to it.
Need more dips to go with your favorite appetizers? Why not give these a go…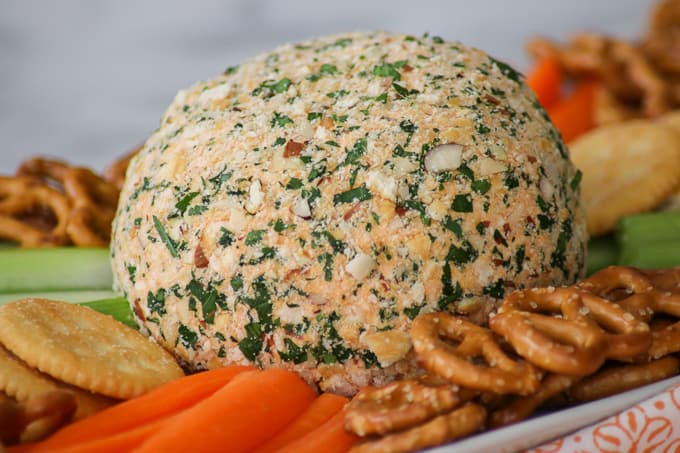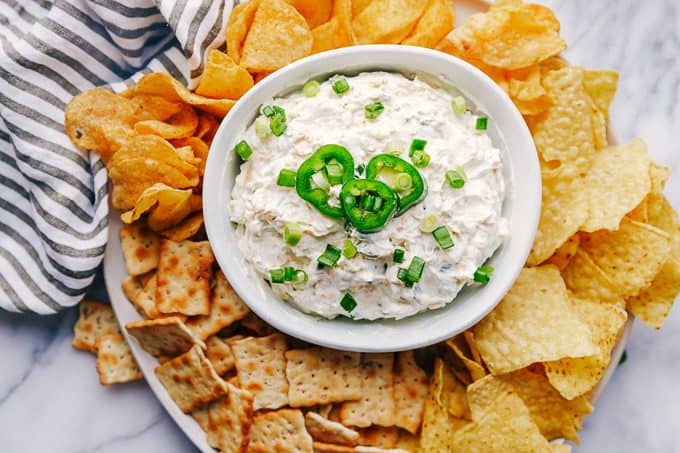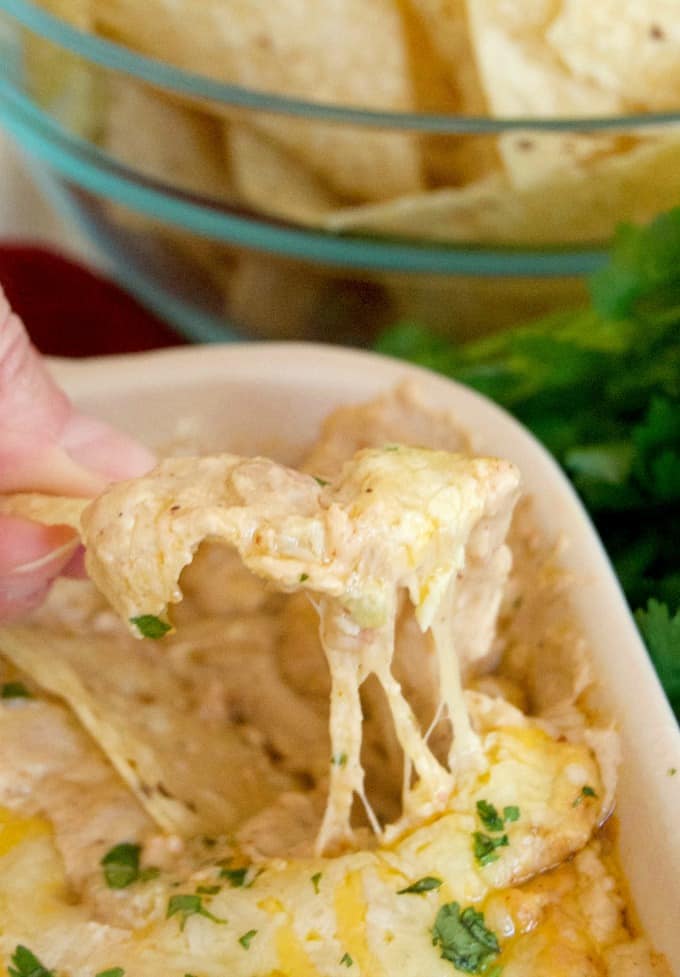 I thought this would be delicious as a sandwich spread or great as an appetizer served with crackers, but I put it on a salad that I'll be posting soon. It really highlighted all of the other flavors, too!
See, life doesn't always have to be about baked goods. 😉
Reader Interactions