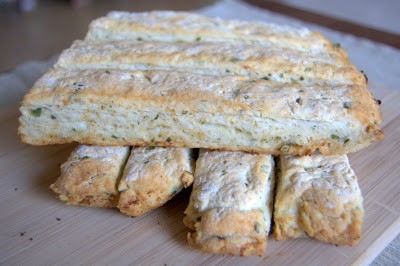 50 Days To Go!!!
Yes, only 50 days left until we reach 365.
Unbelievable, I know. It's flown. And yet it's been so much fun, I don't want it to end.
I'm sure my oven is thinking otherwise though.
I had a really strange dream last night.
I was going with or was already at a reunion of some sort with Mr. 365.
That wasn't the strange part.
What was strange was that I was smoking broken cigarettes.
I was holding the butt in my left hand up to my mouth while holding the broken tip up with my right trying to get as much from those broken cigarettes as I could.
And I was taking long, deep drags and holding it in my lungs as long as possible.
I suppose having a dream about smoking isn't that odd if you are a smoker, but I've only ever smoked one cigarette in my life, and actually I didn't even smoke the whole thing – 2 puffs of that thing and I was done, hacking and carrying on as if I was dying right there on the spot!
Needless to say, that college experience fortunately never amounted to anything.
A bizarre dream, but it goes along with the other strange one I had last week.
I had gone to my friend, Tina's house and no one was home. I'd let myself in and when she saw me standing in their dark living room, she started flinging ginger cookies at my head like they were frisbees.
I have no idea. I think I have to go to some dream interpretation sites on the internet and see what I come up with.
I don't know if I'm looking forward to sleeping tonight.
I had planned on making pasta for dinner and thought these breadsticks would be the perfect accompaniment.
Recipe adapted from Hillbilly Housewife.
Rosemary Garlic Breadsticks – serves 4
3 cups flour
2 tablespoons fresh flat leaf parsley, chopped
1 tablespoon fresh rosemary, chopped
1 tablespoon baking powder
2 teaspoons garlic powder, divided
1 teaspoon salt
1 cup milk
4 tablespoons butter (1/2 stick)
In a large mixing bowl, whisk together flour, parsley, rosemary, baking powder, 1 teaspoon garlic powder, and salt.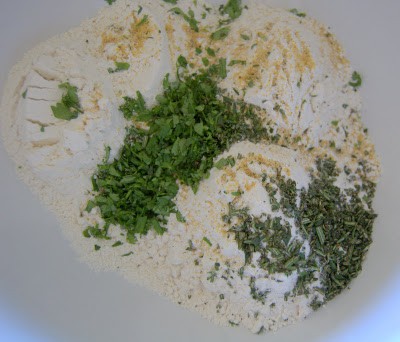 Add milk.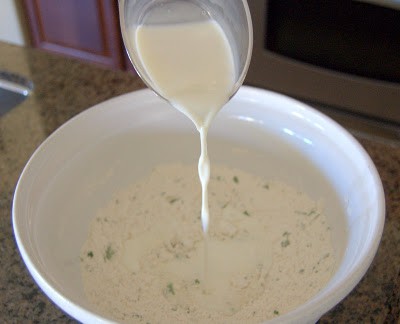 Using a wooden spoon, stir the contents of the bowl until it comes together into a ball.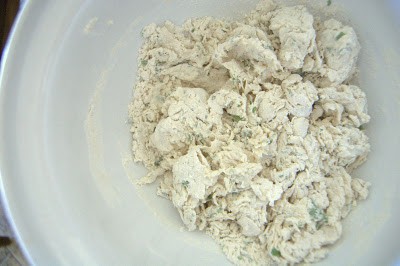 Knead about 6 times in the bowl, incorporating any flour that may be remaining.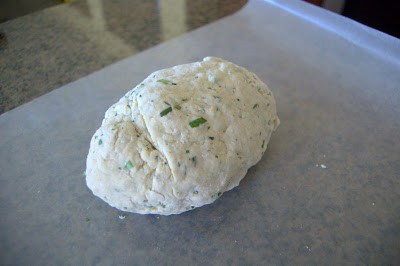 Preheat oven to 425 degrees F.
Place butter in a 9 X 13-inch baking dish.
Place dish into oven to melt the butter.
On a very lightly floured surface, roll dough into a 9 X 13-inch rectangle, large enough to fit into the baking dish.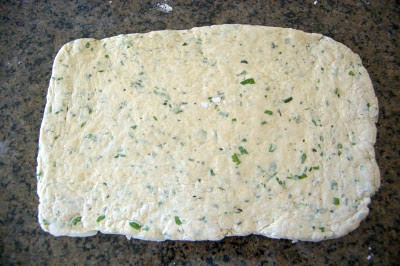 Using a pizza cutter, cut the rectangle in half lengthwise and then cut the dough into long strips.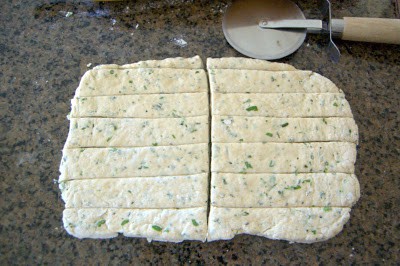 Remove the baking dish from the oven and sprinkle the remaining teaspoon of garlic powder completely over the bottom of the dish.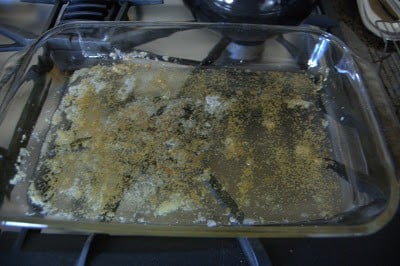 Place the strips into the dish of melted butter and return to the 425 degree oven.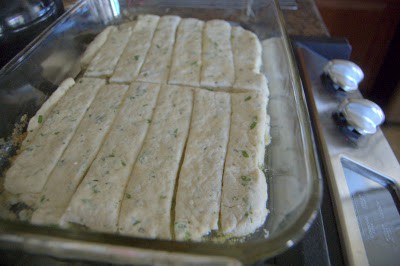 Bake for 20 minutes.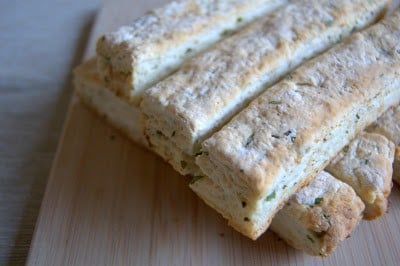 I rate everything I bake on a scale of 1-4 with 4 being the best and these Rosemary Garlic Breadsticks earned 1 1/2 rolling pins.
We did not like them.
They were dry, very dry.
I had read in the comments on the Hillbilly Housewife's blog that a couple people had thought they were dry.
I read them, I digested (no pun intended) what they had to say, and decided to make them anyway since the recipe seemed easy enough and there wasn't any rising time involved.
Everyone has their own opinions, just like with my rating system.
It isn't for everybody, and what I think is a 4 maybe somebody else's 2.
Ok, maybe not that drastic of a difference, but you know what I mean.
Right?
And it's like hotel reviews. Some people might think a hotel is great with great service, but the mattress is uncomfortable, while another person staying at the same hotel may think the bed is perfect, but that the service stinks because they just happened to be treated poorly by a girl whose boyfriend broke up with her that day and she's taking it out on the customers even though we all know she shouldn't.
Phew, I ran out of breathe on THAT one!
Geez, where was I going with this?
Oh yeah, the comments about the breadsticks being dry.
I only used 1/2 of the butter called for in the recipe, but I don't think that the additional 4 tablespoons of butter would have made them any more moist.
These were dry, and too dry for our liking.
I made blueberry pancakes for dinner.
The house smelled incredible though with the aroma of garlic in the air.
I give you all BIG baking hugs and muffins!!