French Butter Cookies – a simple yet tasty butter cookie. Perfect for an afternoon snack or accompanying a cup of tea.
Cookies, cookies, cookies!!!
We LOVE cookies!
I mean, really love cookies!
I love them so much that I'll be making them for you again tomorrow!  Not the same cookies of course, that would just be plain silly.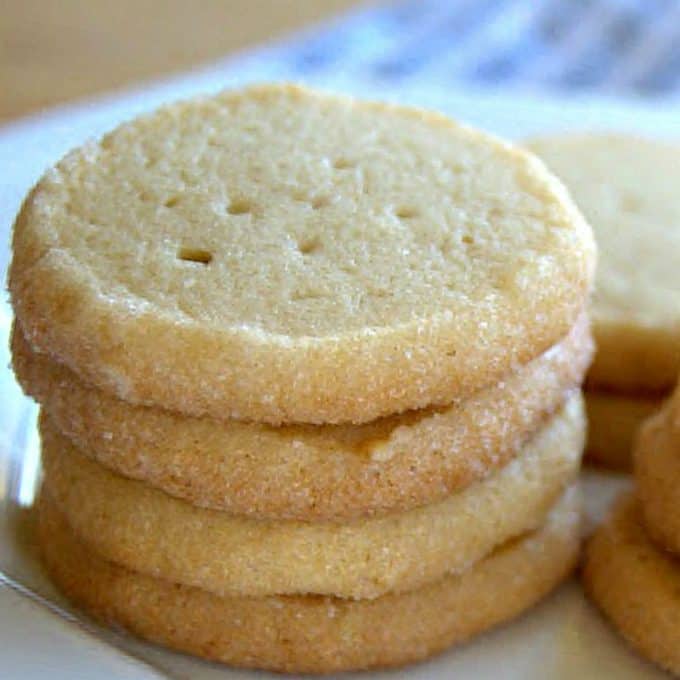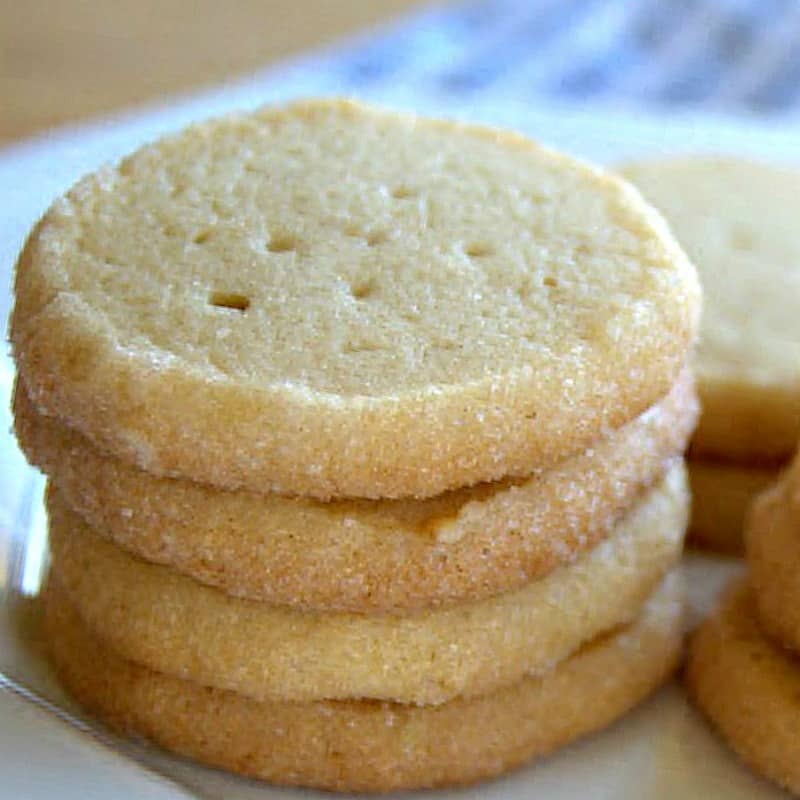 I'll give you a hint – they're popular this time of year.
That's all I'm sayin'.  Nope, I'm not telling you anything else.
Don't even try to get it out of me.
You'll just have to come see tomorrow.
Oh, I can't wait to eat them.
In the meantime, these cookies came from Martha Stewart Living Cookbook – The Original Classics, p. 530; author, Martha Stewart; publisher, Clarkson Potter/Publishers, an imprint of the Crown Publishing Group, a division of Random House, Inc.; ISBN 978-0-307-39382-1.
Use these items to make your own French Butter Cookies – this
mixer
, and these
baking sheets
.
French Butter Cookies
Ingredients
1

cup

(2 sticks butter), room temperature

2/3

cup

packed light brown sugar

1

large

egg

1

teaspoon

vanilla

2 1/2

cups

sifted flour

1

teaspoon

salt

1/2

cup

granulated sugar
Instructions
In a bowl of an electric mixer, cream the butter and brown sugar on high speed until light and fluffy, about 2 to 3 minutes.

Add the egg and vanilla, mixing thoroughly.

Gradually add the flour and salt. Mix on low speed until just combined.

On three separate sheets of plastic wrap, roll the dough into three logs 1 1/2-inches thick. Wrap in plastic and refrigerate for at least one hour to overnight.

When ready to bake, place a rack into the center of the oven and preheat to 350 degrees F.

Prepare a cookie sheet by lining it with parchment.

Remove one log from the fridge and roll it in the granulated sugar, making sure to coat it completely.

With a sharp knife, cut slices 1/4-inch thick.

Place the slices on the prepared cookie sheet 1-inch apart.

Optional – with a toothpick, make 4 decorative holes in each cookie. SEE NOTE

Bake for about 15-20 minutes, or until lightly golden brown.

Transfer cookies to a wire rack so that they can cool completely.
Recipe Notes
I poked each cookie with a toothpick which was time consuming. When they were removed from the oven, I couldn't really tell that most of them had holes, so you may want to use something larger.
I rate everything I bake on a scale of 1-4 with 4 being the best and these French Butter Cookies earned 3 1/2 rolling pins.
They were very simple, but very delicious.
Be careful, A LOT of these can be eaten in one sitting; they're bite-size and yummylicious!
I think you'll enjoy them.
If you like these French Butter Cookies, you'll enjoy…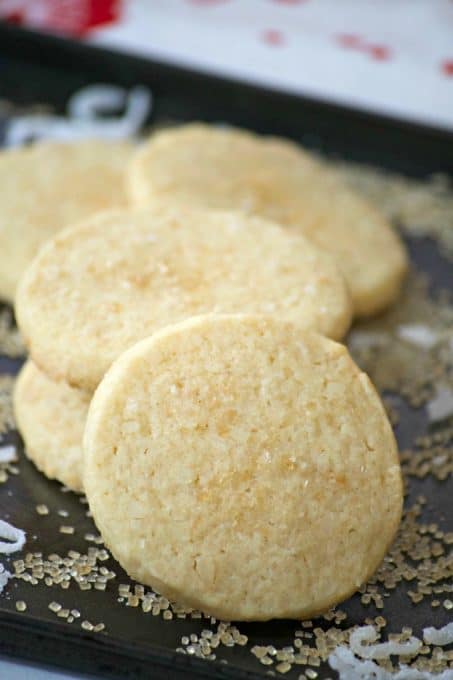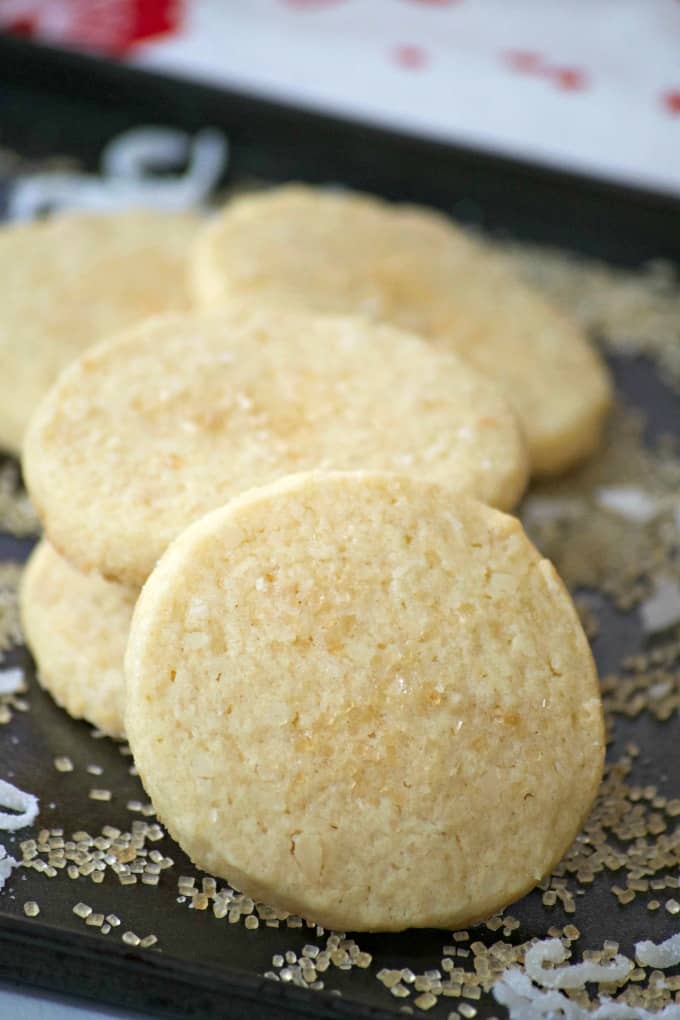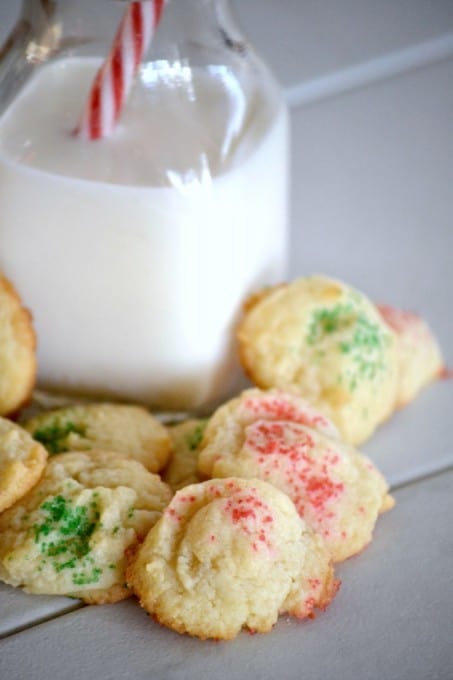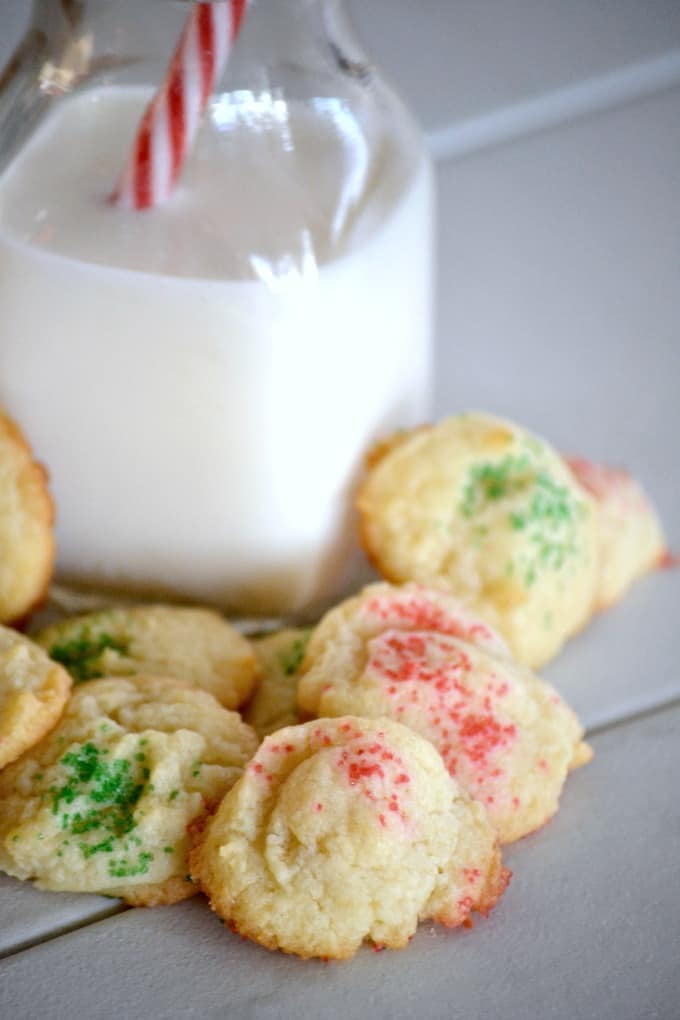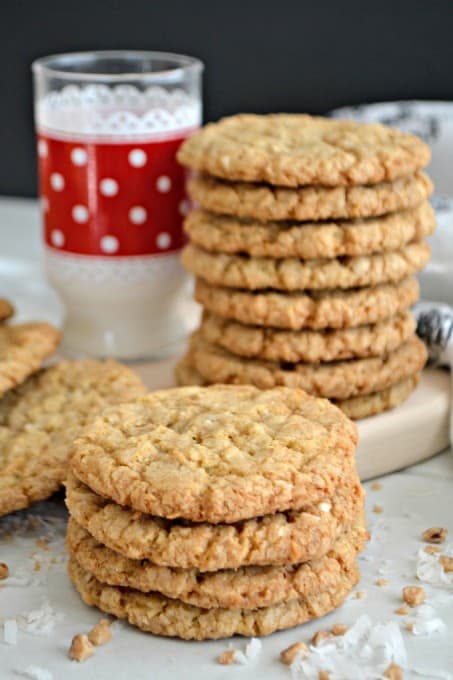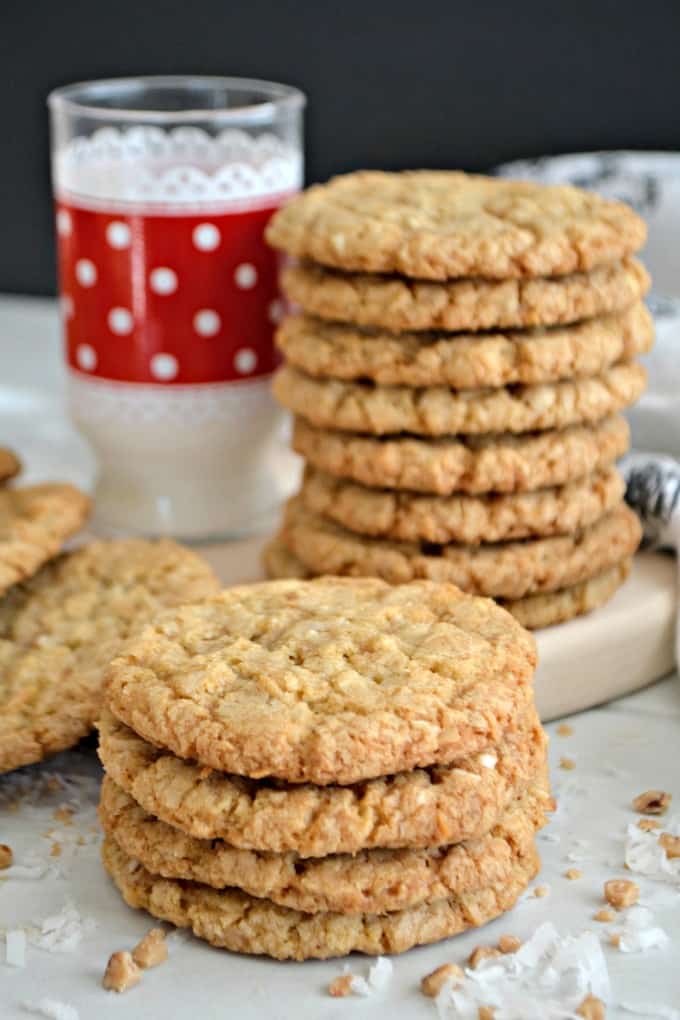 Here are some videos with more great cookie ideas…

I give you BIG baking hugs and muffins!!