Strawberries Lenox – fresh strawberries soaked in a mixture of orange juice, sugar and Blue Curaçao and chilled before serving. This is a great summertime treat that's sure to go quickly and put a smile on everyone's face!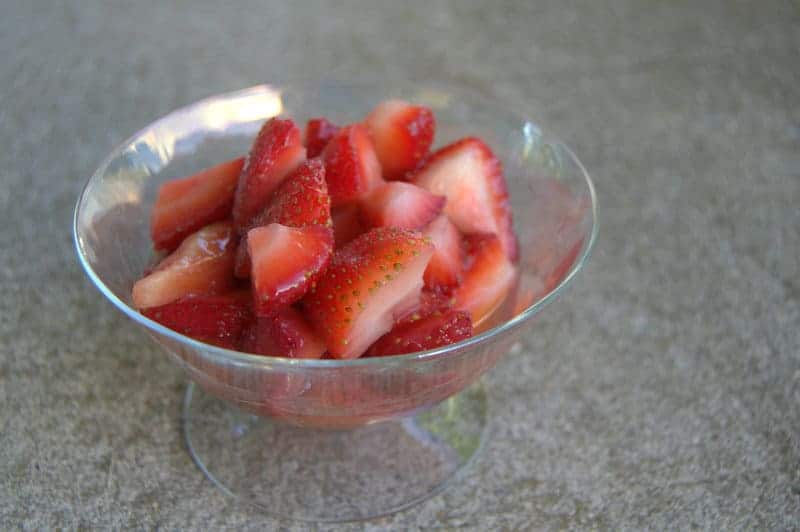 This recipe brings back memories.
Memories of a peach-colored Tupperware bowl sitting on the bottom shelf in the fridge. I so wanted to open that lid and inhale all of that wonderful aroma locked up inside.
Man, how I wanted to devour the contents of that bowl.
SAVE THIS STRAWBERRY LENOX RECIPE TO YOUR FAVORITE PINTEREST BOARD!
Mom always made a smaller, separate "virgin" bowl for me. I felt special. And these strawberries were always a special treat.
My mother got the recipe from my grandmother, my father's mother, and I have no idea why it's called Strawberries Lenox. All I know is that it's pretty darn good. And it passed the family test, too!
I think you'll like them.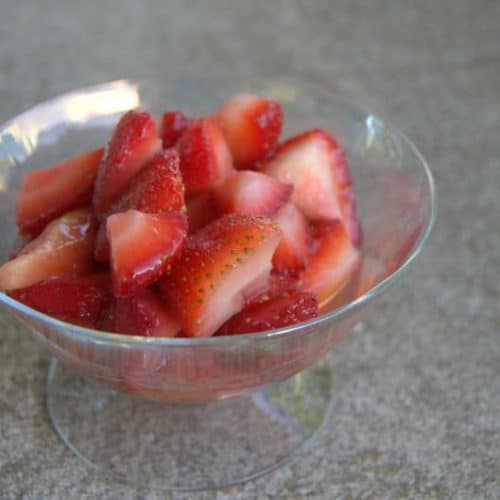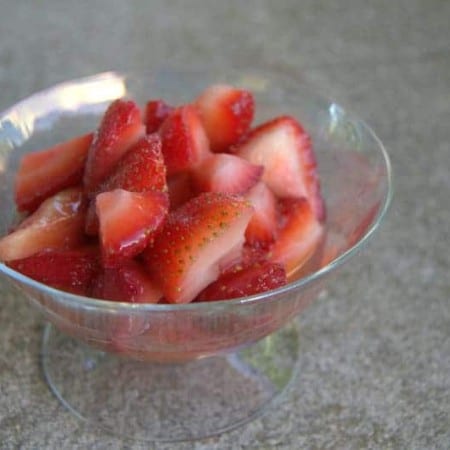 Fresh strawberries soaked in a mixture of orange juice, sugar and Blue Curaçao and chilled before serving. A simple and delicious summertime treat!
Ingredients
32 ounces strawberries rinsed, cored and quartered
½ cup orange juice
½ cup granulated sugar
2 teaspoons Blue Curaçao
Instructions
Place strawberries into a medium bowl.

In a small bowl, mix together the orange juice, sugar and Blue Curaçao.

Pour over the strawberries and gently toss to coat completely.

Cover and refrigerate at least 2 hours before serving.
Did you make this recipe?
Share it with me on Instagram and make sure to follow me on Pinterest for more recipes.
Who can resist strawberries, especially in the late spring and summer? They're fresh, at their peak and oh, so delicious as it is, but when you mix them with those special ingredients, you're going to please a lot of people.
This is a great and simple dessert to serve too when having friends over.
Top it with some homemade whipped cream or use the strawberries to make an extra-special strawberry shortcake!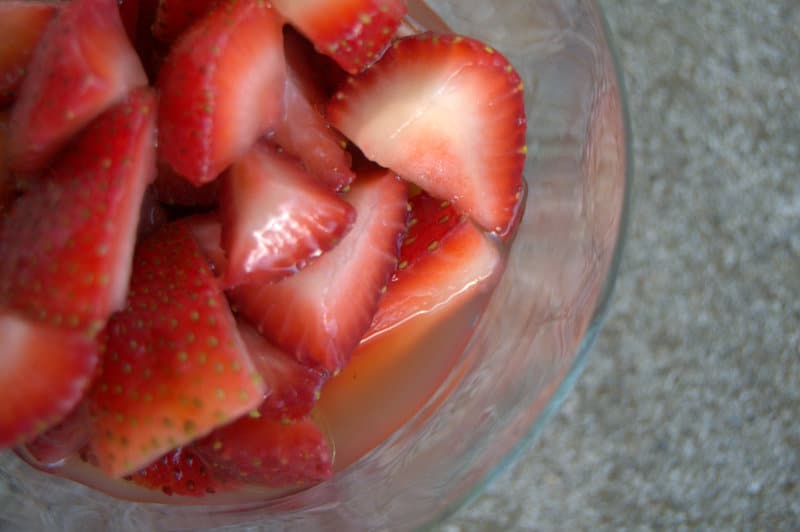 When they're in season, strawberries are my go-to for a great summer recipe. Here are a few I always make this time of year!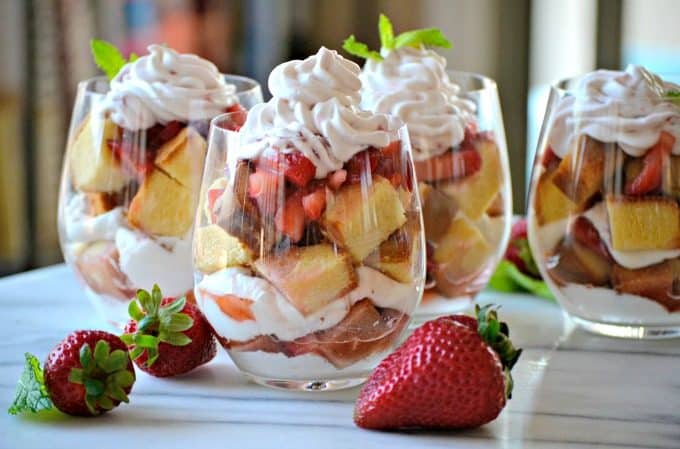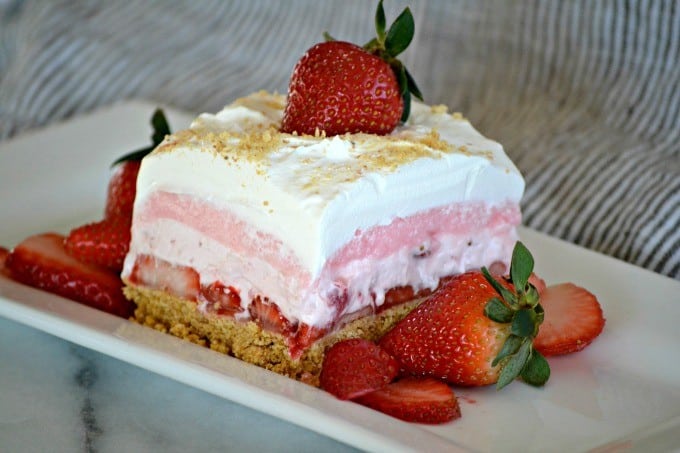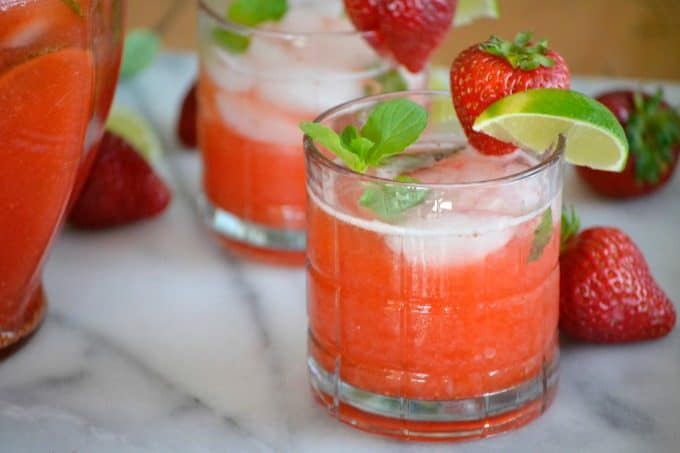 Reader Interactions