In need of a quick snack for the hungry kiddos after school? This recipe for my cheese crackers will help with that.
I've seen cheese crackers around the internet on different blogs, and I guess I have a thing for crackers.
Frankly, I love them. I cannot imagine a world without crackers. Can you? No, I didn't think you could.
Crackers are so versatile! They can be served at a party with cheese on them or be used as an accompaniment for one of your wonderful dips! (Oooh, OOOh, OOOHHH!!! THOSE are some recipes we'll have to do when 365 is over – DIPS!!!)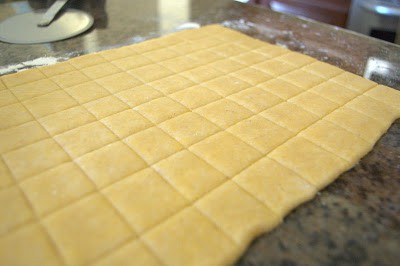 OR, crackers can be served as an afternoon snack for your children when they return home from school with some peanut butter spread on top. That is if they're a kind of plain cracker. I don't know how a funky tasting cracker would taste with peanut butter on top.
SAVE THESE CHEESE CRACKERS TO YOUR FAVORITE PINTEREST BOARD!
These cheese crackers might work though! They SELL cheese and peanut butter cracker!!
Hunh,…HUNH??!! But I think you might want to make these bigger if you want to put peanut butter on them.
I think when you go to spread it, they might break 'cause they're just too small for spreading. These babies are for just popping into your mouth. Open wide, these are a burst of cheese flavor with that little bit of spice, kick, punch, zip, ZING!
Oh, am I giving the rating away before I even give you the recipe? I can't DO THAT!! 317 days and I haven't given the rating before the recipe (at least I don't think I have – can't remember). So, here you go…
Adapted from In the Kitchen with Kath which she adapted from Smitten Kitchen.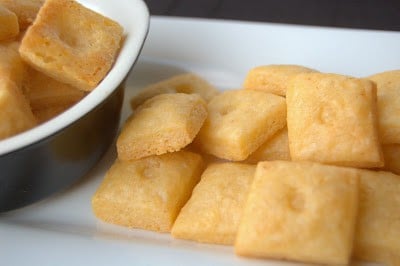 Ingredients
6

oz.

about 1 1/2 cups extra-sharp cheddar cheese, grated

4

tablespoons

butter

room temperature

¾

cup

flour

plus more for dusting

1

teaspoon

Lawry's Seasoned Salt

⅛

teaspoon

salt

1

tablespoon

milk
Instructions
Preheat oven to 350 degrees F.

Prepare a cookie sheet by lining it with parchment paper.

In a large bowl, combine cheese, flour, Lawry's Seasoned Salt, and salt.

Cut butter into smaller pieces and add to flour mixture.

With a pastry cutter, cut butter into mixture.

Combine until it resembles coarse meal.

Add milk and with a wooden spoon, stir until the dough comes together in a ball.

This may take a few minutes, and you may need to bring the final bit together with your hands.

On a lightly floured surface, roll dough, using a lightly floured rolling pin into a rectangle that measures 8 X 10-inches and is about 1/8 of an inch thick.

With a pizza cutter, cut strips in both directions of the rectangle 1-inch thick, so that each cracker is a 1-inch square.

Place crackers about 1/4-inch apart on the prepared cookie sheet.

With the end of a chopstick, poke a hole into the center of each cracker.

Bake for 12-15 minutes, until edges are just or very slightly browned.

Transfer parchment to a wire rack to cool completely.

Store in an airtight container.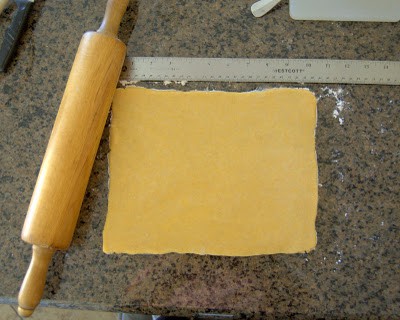 Crackers should be stored in an airtight container and eaten within a couple of days. I really don't think that will be a problem for you though.
I've eaten at least 30, if not more, of these crackers myself. As my son said, "they taste just like Cheet-izs". He means Cheez-its. LOL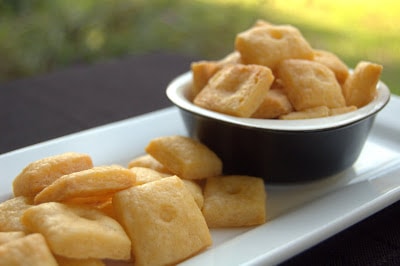 I rate everything on a scale of 1-4 with 4 being the best and these Homemade Cheese Crackers earned 3 1/2 rolling pins. They were DELICIOUS!!! They really did taste like Cheez-its, but I think they were better! The extra-sharp cheddar really makes it, and the Lawry's salt –
OMG!! The recipe called for red pepper flakes, but my gut was telling me, "Lawry's, Lawry's, LAWRY'S!!" I'm so glad I listened to my gut because I think I nailed it! 'Cept I think I added a 1/2 teaspoon salt because I was only going to add 1/2 teaspoon of Lawry's, but then I changed my mind and decided to add a whole teaspoon.
Here are a few of my own recipes that I call upon when I need them!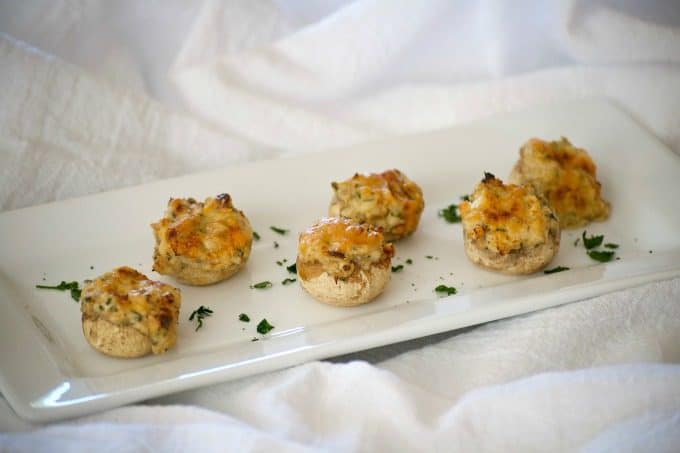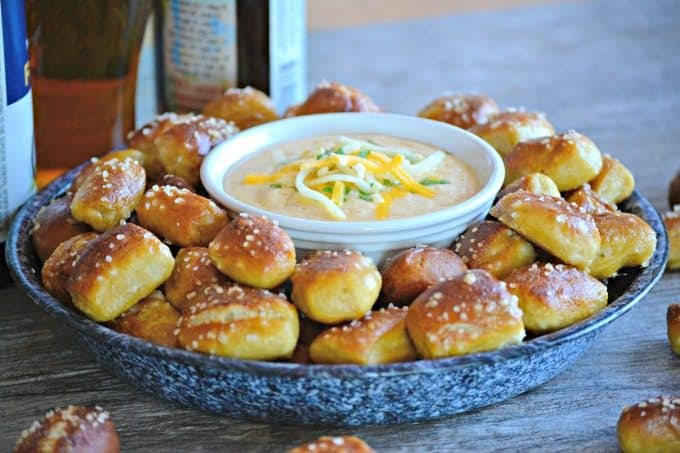 Originally, the crackers I made were just a tad bit salty. They weren't inedible, but they could have used less salt. I changed the recipe to reflect that – only use a 1/8th of a teaspoon. Enjoy them! They were easy and so yummy, yummy, yummy!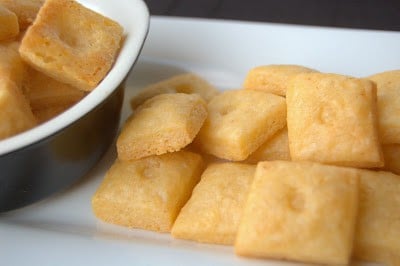 We're celebrating a birthday tomorrow! Our middle child, our daughter, turns 18. I have no idea where the time has gone. She likes, ok correction, LOVES Harry Potter, so I'll be baking something to do with that wonderful wizard. Come back and see us!
This recipe has been linked up to Thursday's Treasures on Debi's blog, Recipe's For My Boys, and over at Joan's, Chocolate, Chocolate, and More… Go check out all of the wonderful recipes!