This is a sponsored post written by me on behalf of Shaw's Supermarket. All opinions are 100% mine.
A meat and cheese board, also known as charcuterie (pronounced "shahr-KOO-tuh-ree"), is a board, platter or tray filled with a combination of finger foods. They include a variety of meats, cheeses, crackers, nuts, veggies, fruit, and more. You can make them as big or as little as you'd like which is why they are perfect for entertaining, snacking and even dinner. The best part is that they are only limited by your imagination!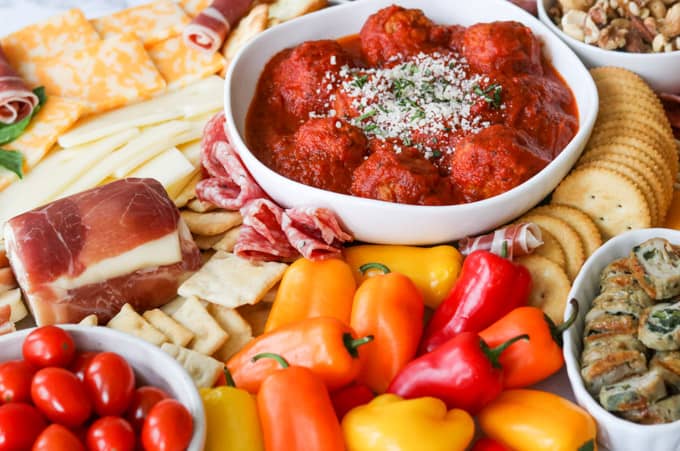 Does the thought of making a charcuterie board intimidate you?
Believe me, you are not alone.
Until a few years ago, I was afraid to make them, too!
I wasn't sure what to put on them, if my family or whoever I was making it for would like what I offered, and if I'd make it look pretty enough! Seriously. Have you seen some of these boards?! They're stunning and almost perfect.
SAVE THIS EASY MEAT AND CHEESE BOARD RECIPE TO YOUR FAVORITE PINTEREST BOARD!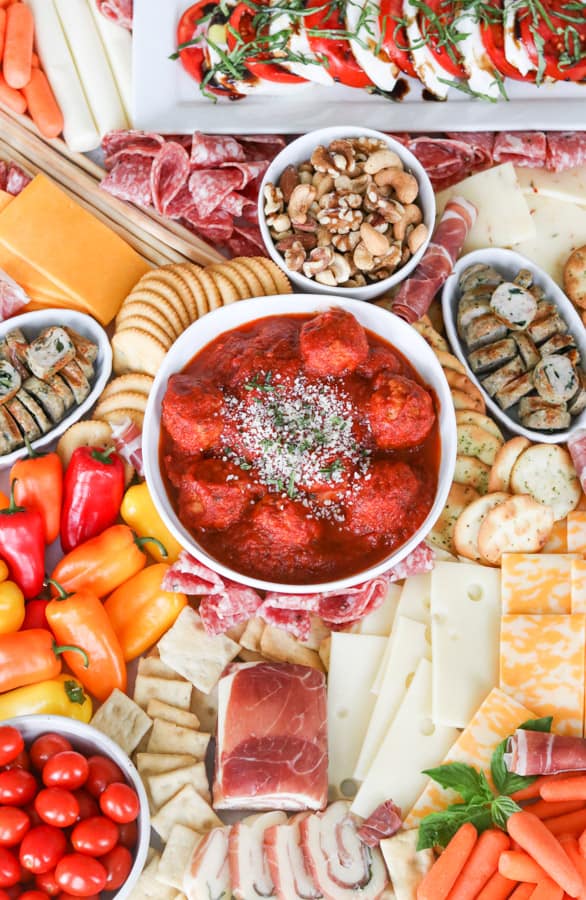 I am here to let you know that as I've said in the past, if I can do it, then anyone including YOU can do it, too!
And using O Organics® and Primo Taglio® products makes it easy!
They're exclusive to the Albertsons Companies family of stores which include Albertsons, Safeway, ACME Markets, Jewel-Osco, Randall's, Shaw's Supermarket, Star Market, Tom Thumb, and Vons.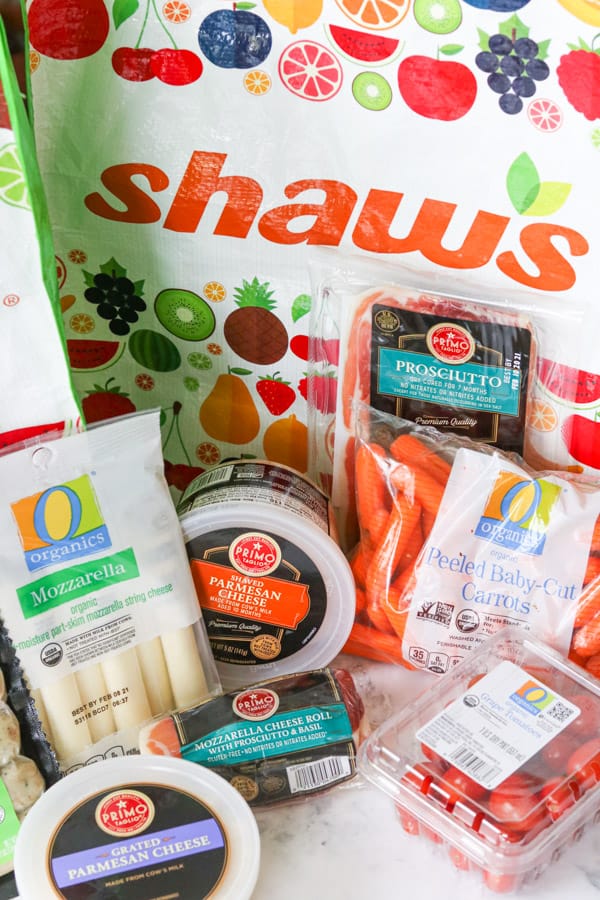 When we were living in Phoenix, Safeway was a store that I went to quite regularly.
So you know I was thrilled when we moved home to Rhode Island and I saw that Shaw's was closest to us!
With everything that's been going on the past few months, I've even been able to have my groceries delivered the same day through Instacart. Super easy!
All I have to do is order through the app on my phone and the products are delivered to us in a few hours.
I don't even need to leave the house or I can pick them up right at the store.
Shaw's Supermarket offers Grocery Delivery and Pick Up for convenient ways to shop!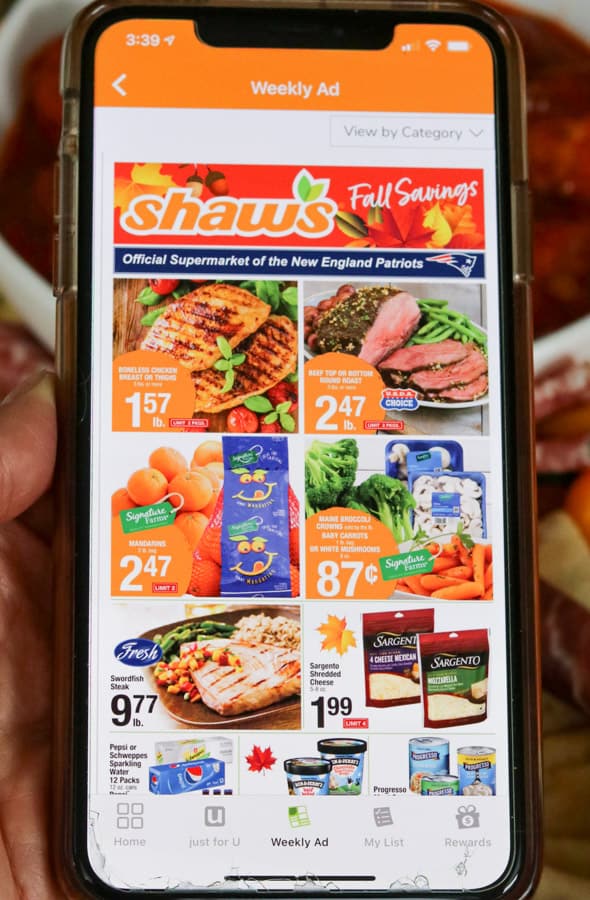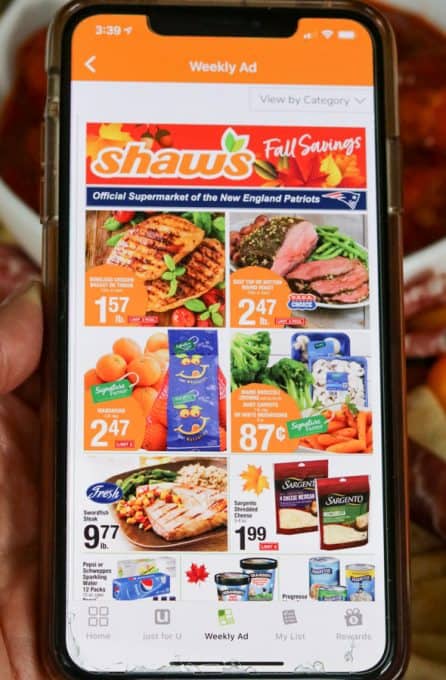 Of course, feeding my family now is just as important as it was when the kids were little.
Five adults are now living in this apartment and boy, can we eat!
That's why I love having both O Organics and Primo Taglio products in my fridge and pantry for snacking, and to use in recipes.
I can find a wide assortment of all these high quality products for very affordable prices in every aisle of the store.
All O Organic items are non-GMO, and 100% certified organic products.
With Primo Taglio, you can be sure that each item you purchase is made with the finest ingredients, using traditional, time-honored preparation methods, and contain no artificial flavors or colors or MSG**(**with the exception of some classics like their American cheese and certain value meats.)
Meats with the Primo Taglio brand label use whole muscle meat with no binders or fillers, and their cheeses are made with the highest quality milk and old-world recipes. They might even be naturally aged up to 2 years!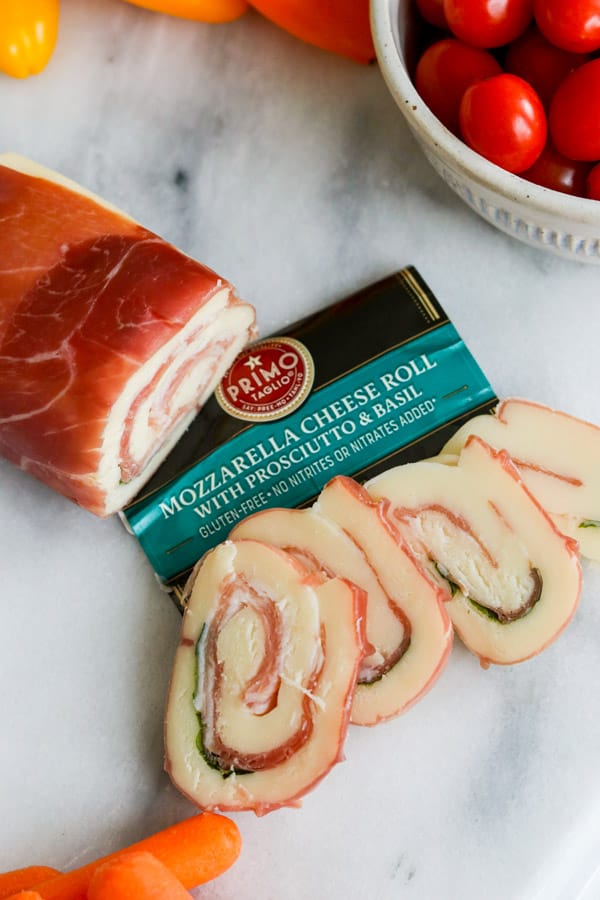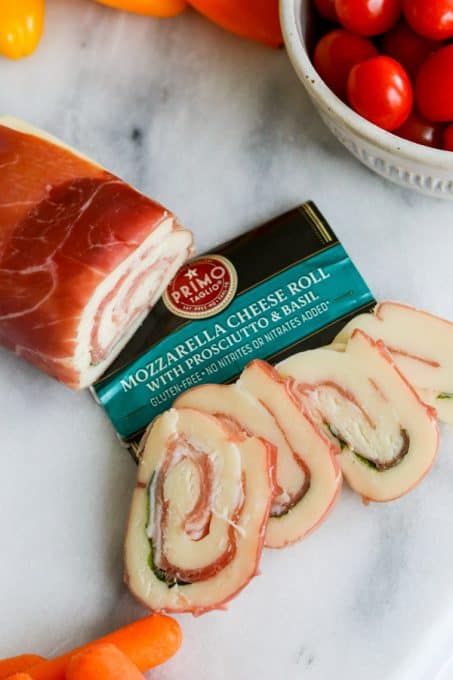 Making your very own cheese and meat tray –
So, when browsing both Instagram and Pinterest these days there are A LOT of beautiful boards filled with delicious food.
And knowing how my family loves to eat, it was a no-brainer that I'd be using both O Organic and Primo Taglio items to put a board together.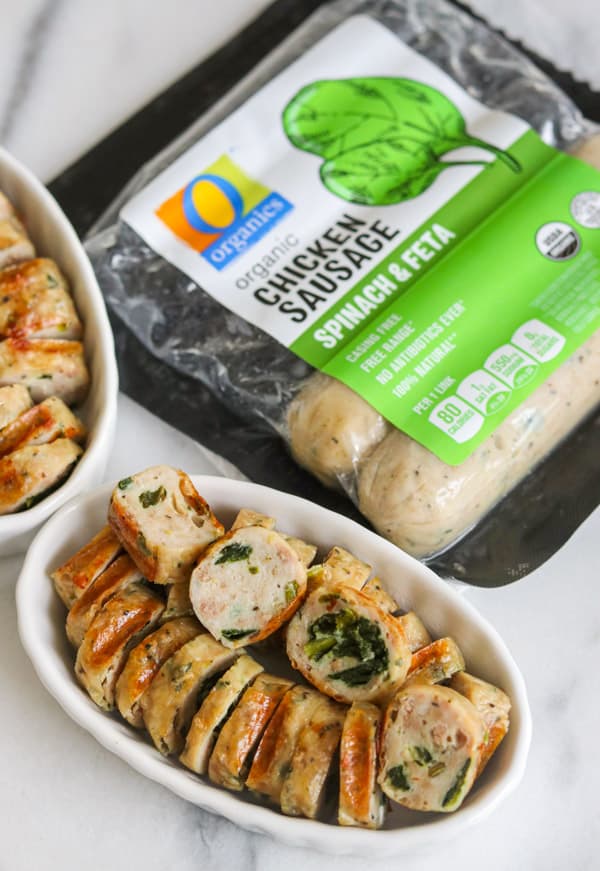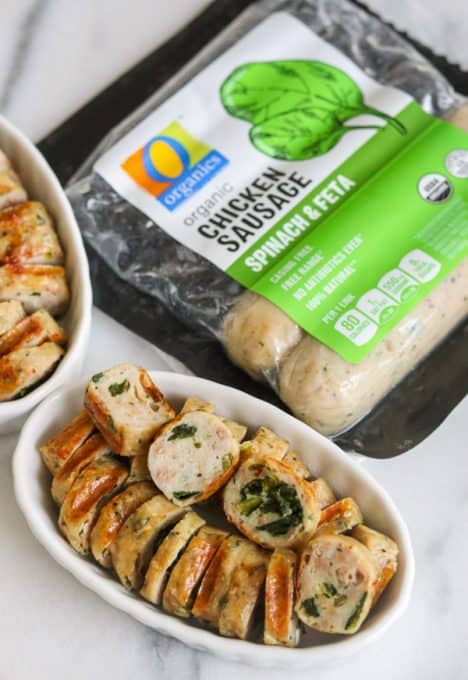 What do you call a meat and cheese board?
A board, tray or platter that contains various meats, cheeses, jams, spreads, fruit, veggies, nuts, etc. is now often referred a charcuterie. Originally the term referred to the of cooking cured meats including many pork products like sausage, bacon and ham.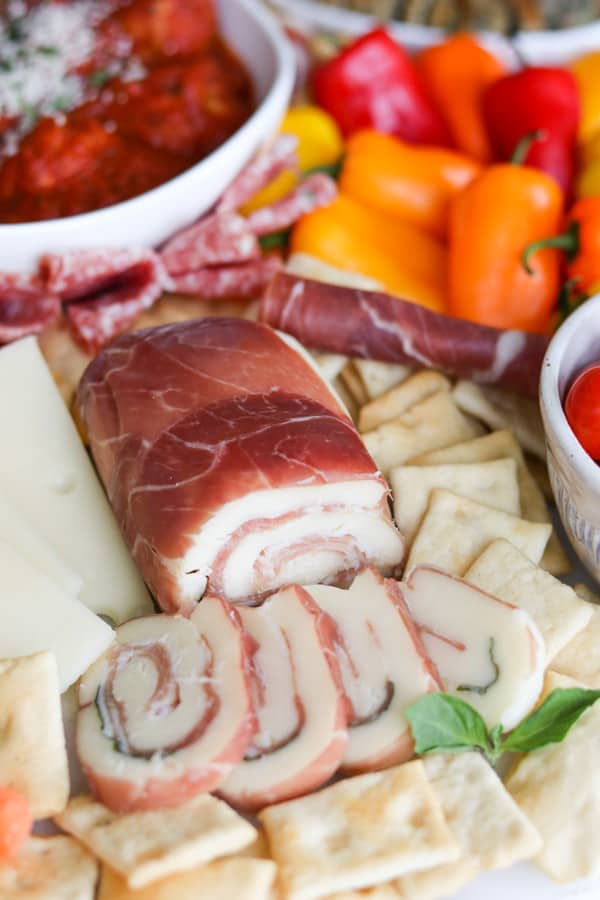 What items do I need?
Think various textures and colors!
There is no limit as to what you can use.
You want to make it visually appealing with a variety of ingredients, and the more you do it, the better you'll get.
Promise!
meats –

cooked sausages, salami, prosciutto, pepperoni, ham, turkey

cheeses – a combination of assorted hard, soft, and semi-soft cheese are best
breads and crackers –
vegetables –

mini peppers, baby carrots, grape tomatoes, broccoli florets,

fruits –

fresh berries, dried fruit, grapes, raisins, dried cranberries

dips like this jalapeno ranch dip, or beer cheese dip spreads, mustards, jams, even guacamole if you're making a Mexican themed board
garnishes –

olives, assorted nuts, small chocolates, fresh herbs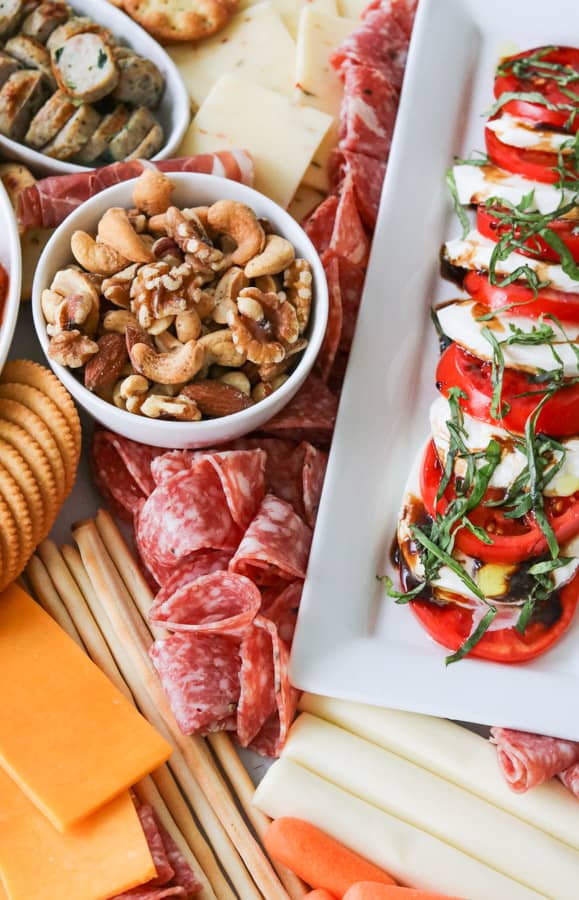 The great thing is, you can make a board with meat and cheese as simple or elaborate as you want it to be!
Offering a variety of finger foods means that there will be something for everyone to enjoy.
This is your chance to be creative and have FUN!
So go to your local Albertsons Companies family store, like I did my Shaw's Supermarket and pick up all the O Organics® and Primo Taglio® items you'll need to make YOUR epic meat and cheese platter!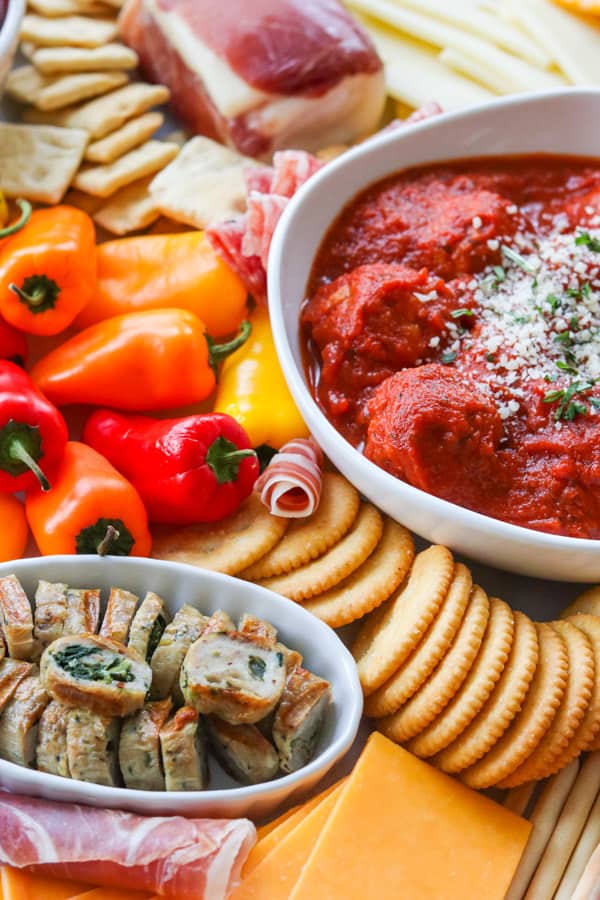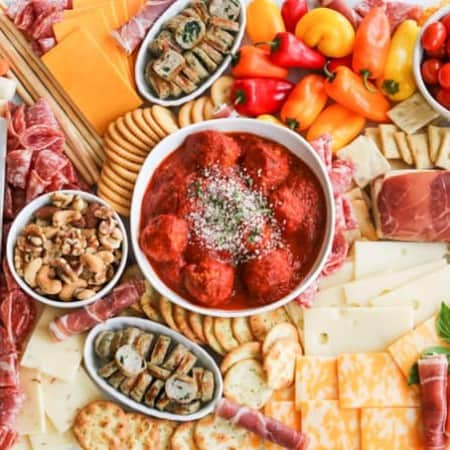 Meat and Cheese Board / Charcuterie
A meat and cheese board, also known as charcuteries, are boards or platters filled with a combination of finger foods. They include a variety of meats, cheeses, crackers, nuts, veggies, fruit, and more. You can make them as big or as little as you'd like which is why charcuteries are perfect for entertaining, snacking and even dinner. The best part is that they are only limited by your imagination!
Equipment
large cutting board or rimmed baking sheet
Ingredients
Meats
2 cups jar pasta sauce
12 frozen meatballs
3 links O Organics Chicken, Spinach & Feta Sausage cooked and sliced
12 ounces Primo Taglio Italian Dry Salame
3 ounces Primo Taglio Prosciutto
Cheeses
6 ounce O Organics String Cheese
8 ounce ball of fresh mozzarella sliced thin
8 ounce Primo Taglio Mozzarella Cheese Prosciutto Roll
7 slices cheddar cheese
7 slices Colby/Jack
7 slices Swiss
7 slices Pepper jack cheese
Vegetables
1 pound O Organics Baby Peeled Carrots
16 ounces O Organics Sweet Mini Peppers
1 pint O Organics Grape Organic Tomatoes
1 tomato sliced thin
Crackers
8 bread sticks
5 ounces pita crackers
2 ounces cheddar cheese crisps
5 ounces crackers
Nuts
9 ounces assorted dry roasted nuts
10 leaves for a chiffonade of fresh basil for garnish
2 tablespoons olive oil
2 tablespoons balsamic vinegar
Instructions
Select your board, platter or use a rimmed baking sheet. The size will determine the amount

In a medium saucepan over medium heat, pour in the pasta sauce. Cook meatballs according to manufacturer's directions, about 25 minutes covered. When cooked, remove from heat and keep warm until board is complete and ready to serve.

Arrange any small or medium bowls you plan to use on the board. This will give you an idea of your arrangement.

On a medium plate, arrange the sliced tomato and mozzarella and put the plate on the board.

Cut a few slices of the Primo Taglio Cheese Mozzarella Prosciutto Roll and place prominently on the board.

Arrange the O Organics Sweet Mini Peppers, O Organics Baby Peeled Carrots on the board. Place the O Organics Grape Organic Tomatoes and assorted nuts into the small bowls.

Place the sliced cheeses and O Organics String Cheese in various places around the board. Do the same with the crackers, breadsticks, and cheddar cheese crisps.

Fold slices of the Primo Taglio Italian Dry Salame and roll the slices of Primo Taglio Prosciutto. Add those in various place to the board.

Just before serving, drizzle the tomato and mozzarella with the olive oil and balsamic vinegar and add 3/4 of the basil. Put the cooked meatballs into a bowl and garnish with grated parmesan and some basil.

Be sure to have small plates, napkins, and plenty of toothpicks on hand!
Notes
All of the items used in this recipe are to give you a starting base. Feel free to use more or less of them. I included the total amount of each item in the ingredient list, but may have only used a partial amount of some. You can also add additional foods such as fruits, olives, jams, mustards, etc. and have fun!
*Note: the nutritional value for this recipe is only approximate. All nutritional value will depend on the size of your board, the variety of items, and the amounts that you use. I have included what is on the board pictured to the best of my ability.
Nutrition
Serving: 1g | Calories: 869kcal | Carbohydrates: 33g | Protein: 42g | Fat: 64g | Saturated Fat: 24g | Cholesterol: 128mg | Sodium: 2127mg | Potassium: 851mg | Fiber: 5g | Sugar: 10g | Vitamin A: 7657IU | Vitamin C: 60mg | Calcium: 484mg | Iron: 4mg
Did you make this recipe?
Share it with me on Instagram and make sure to follow me on Pinterest for more recipes.
Reader Interactions