Are you wondering how to make a cheese board for your upcoming gatherings? It's easy! You'll want to purchase a variety of cheeses, crackers, bread and other items that will create a tasty and attractive board, and delight your guests.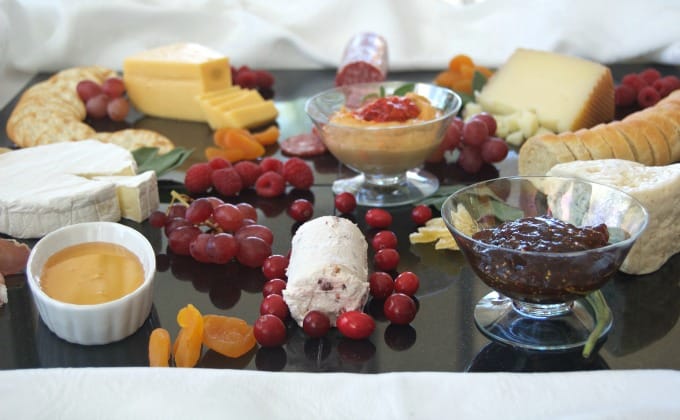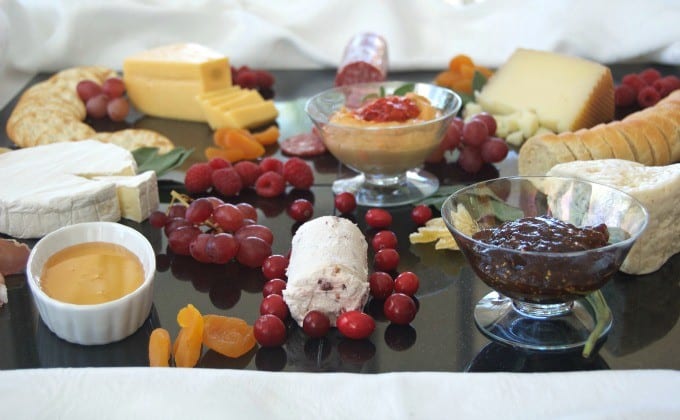 Are you ready for your holiday entertaining?
Of course, I'm not completely, but I'm very slowly getting there. I was in a store the other day where I saw a Santa holding a "44 Days Until Christmas" sign.
AAAAHHHHHHHH!!!!! It kind of, ok seriously freaked me out.
This time of year everyone is so busy with work, appointments, shopping and holiday parties that sometimes it's difficult to know if you're coming or going. Am I right? I really look forward to having friends and family over so that we can spend time together.
I want to do all I can to make my entertaining special and without a doubt want every one of our guest to have a good time and of course, eat really well! Yet, there have been a few times that I've pulled my hair out from the stress which of course, is always self-induced because I tend to be a bit of a perfectionist.
REALLY?? Imagine that!
SAVE THIS CHEESE BOARD TO YOUR FAVORITE PINTEREST BOARD!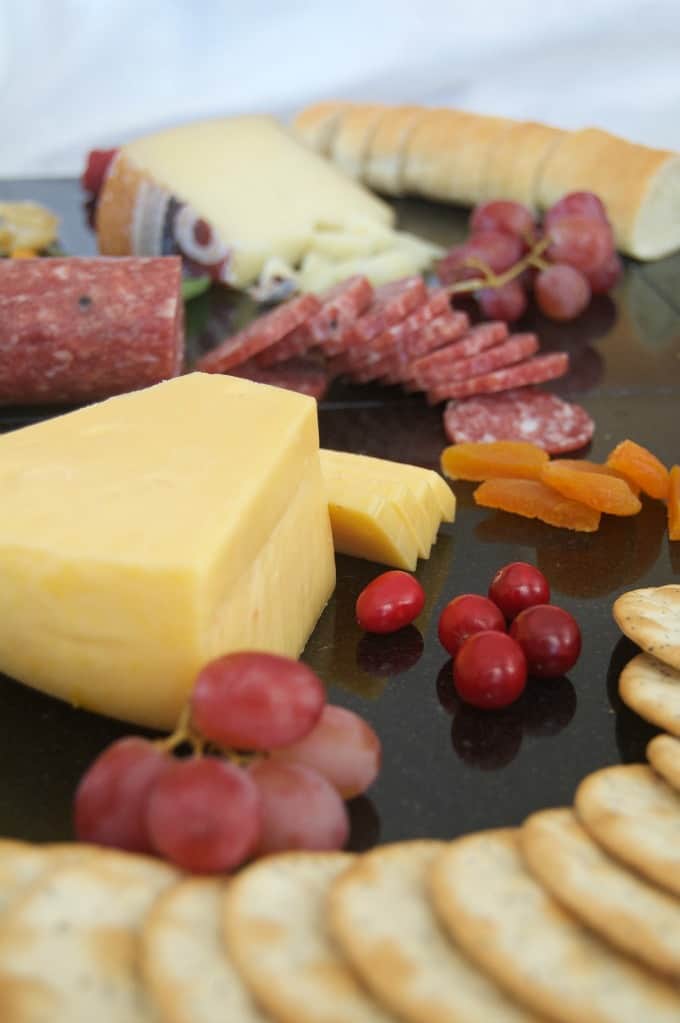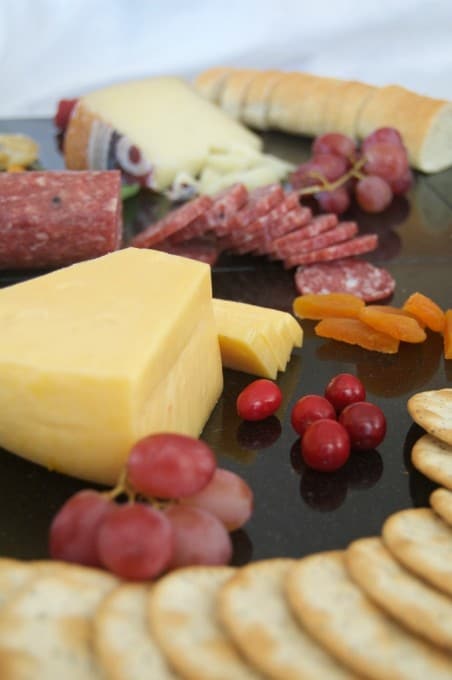 One way to make your entertaining easy is to create a fantastic appetizer that your guests will love! That's where a cheese board comes in handy!
It's simple to put together, the items can be purchased ahead of time as I did with these at my local Albertsons and it looks so festive and inviting. Not to mention when paired with your favorite beverage, it's quite tasty!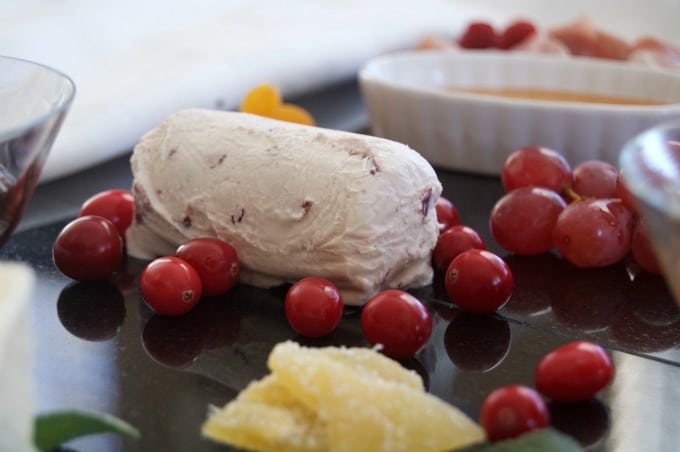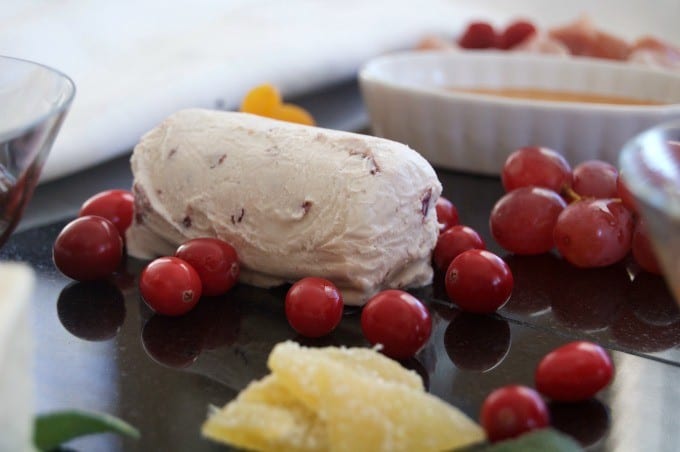 For your cheese board, you're going to want at least 5 different varieties of cheeses. Gone are the days where you went to a party with a simple cheese and cracker plate.
Things are hip and happening now and people have more sophisticated tastes! Believe me, I'm not judging because I myself have served those trays with a simple cheddar block, two types of crackers, and a Havarti. But now…!!!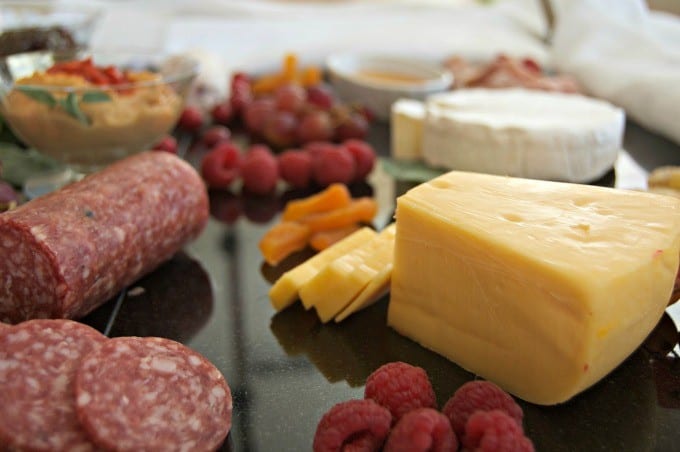 For this board, I used goat cheese, Brie, Gouda, Manchego, and Blue cheese. The board should be arranged according to the firmness and depending on the size of your board, in an arc going from left to right.
You can also arrange it in a clockwise direction as I did. I started at 6 o'clock as opposed to 12 because I'm crazy that way. The last cheese you should present will be your Blue regardless of its' firmness and that is because it is the cheese that is the strongest on the palate.
You can watch my video of how I put it all together here.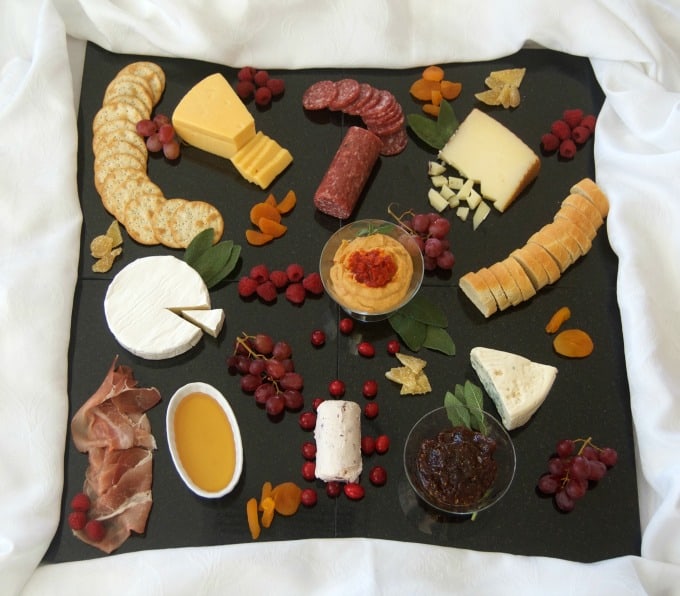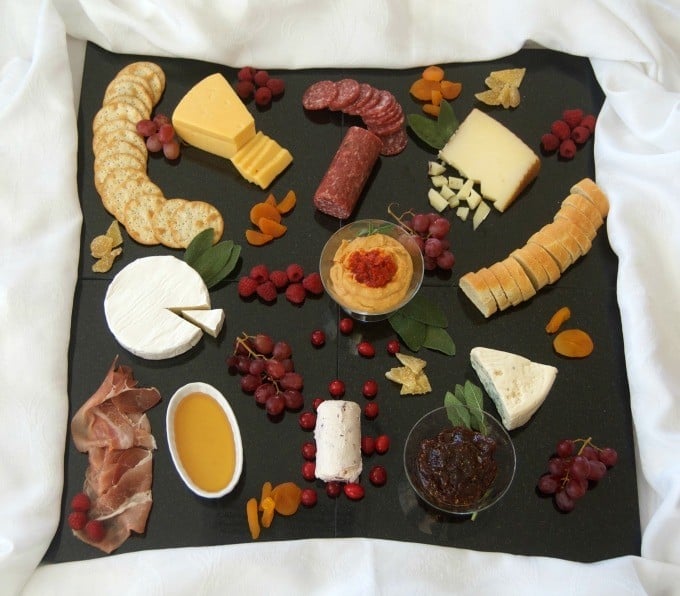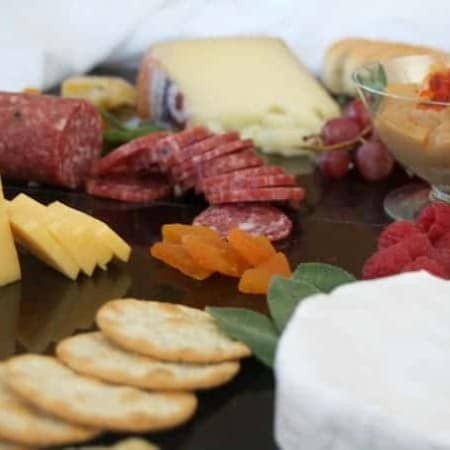 How to Make a Cheese Board
An easy, eye-appealing and tasty cheese board that will be a great start to your holiday party and keep your guests coming back for more!
Ingredients
1 4- ounce La Bonne Vie Cranberry and Cinnamon Goat Cheese
1 8- ounce Président Brie wheel
1 7- ounce Van Kaas Gouda
1 8- ounce Ponce De Leon Trading Co. Manchego
1 1- ounce Treasure Cave Blue Cheese Wedge
1 17- ounce container Roasted Red Pepper Hummus
1 3- ounce jar Savannah Bee Co. Honey for Cheese
1 8.5- ounce Dalmatia Fig Spread
1 8- ounce Columbus Italian Dry Salame
5 slices prosciutto slice very thin
1 8- ounce Take and Bake Baguette Loaf
1 4.4- ounce package Monet Pepper and Poppy Wafer Crackers
2 pounds red grapes
6.5- ounces dried apricots some sliced
7.75- ounces crystallized ginger some sliced
fresh herbs I used sage and fresh cranberries for decoration
Instructions
Bake the baguette according to package directions and cut into 1/2-inch slices.

Beginning clockwise starting at 6 o'clock, place the goat cheese.

Working in a clockwise motion, place the Brie, at about 9 o'clock, followed by the Gouda, Manchego and Blue Cheese, all evenly spaced.

The Blue should always be presented at the end of the board as it is the strongest in taste, regardless of its' firmness.

Next place the hummus, honey and fig spread in attractive vessels or bowls and arrange on the board. I put the hummus in the middle, the honey on the lower left between the goat and brie and the fig spread to the left of the Goat near the Blue.

Attractively arrange the bread slices on the board between the Manchego and Brie.

Do the same with the crackers between the Brie and Gouda.

Place the grapes, apricots and ginger in various places around the board.

Complete the board with fresh herbs and dot with fresh cranberries.
Did you make this recipe?
Share it with me on Instagram and make sure to follow me on Pinterest for more recipes.
Through November 20th through November 22nd, Albertsons is pleased to offer you 25% off specialty cheeses so that you can create your own fantastic cheese board! The majority of the items I used for my board were located right with the specialty cheese display with the exception of the grapes, bread, and dried apricots and ginger, but even those were close and easy to find!
Here are some other terrific ways to start your party off right!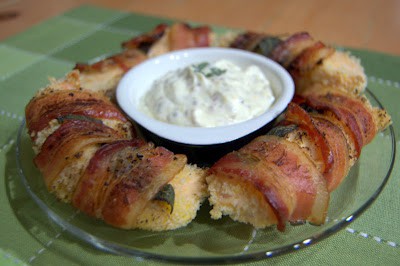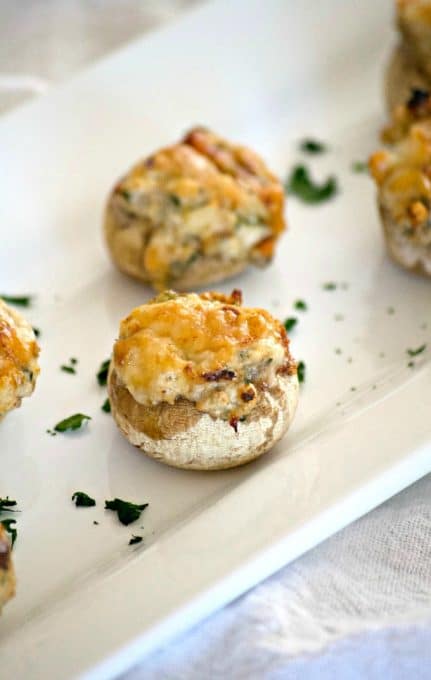 There are SO many different cheeses and items to choose from that you can get creative and go all out with your own cheese boards! I can't wait to see them!
SO…
Between today and Thursday, November 26th (Thanksgiving, in case you were wondering haha), I want YOU to build and post images of your very own cheese board! I want you to use the #CheeseSale and post it to your social media for everyone to see. One winner selected will receive a $50 Albertson's gift card!
[promosimple id="87ce"]
I can't wait to see your gorgeous displays!